What is the truth of "What next generation hardware of Nintendo will be based on Android?"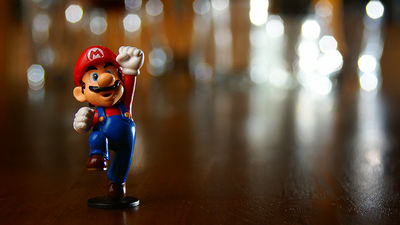 ByTom Newby

On June 1, 2015, "Nintendo's currently developing gaming machine with an entirely new concept" is currently equipped with Google's Android, OSNihon Keizai ShimbunButReportIt was. Speaking of Nintendo, since I was a "family computer" who is also a firefighter of home-use stationary game machines in Japan, I have consistently developed all the way from game machine hardware to OS, so "OS "Android base" news became a big topic even in overseas media.

Nintendo denies its next console will have Android-based OS [Updated] | Ars Technica
http://arstechnica.com/gaming/2015/06/report-nintendos-next-console-will-have-android-based-os/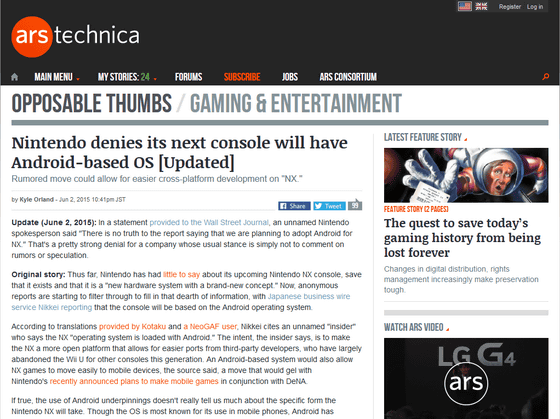 Why you should want a Nintendo Android console | The Verge
http://www.theverge.com/2015/6/1/8696979/nintendo-nx-android-is-a-good-idea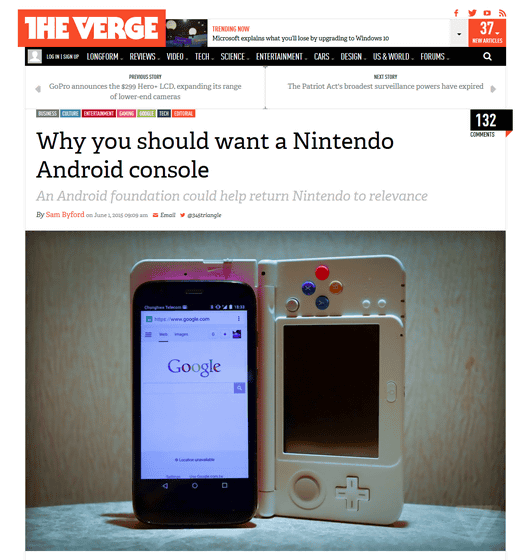 After reporting that Nintendo is developing game machines on Android base, many media cited the benefits of building an Android-based ecosystem. For example, it is obvious that developers who currently develop applications for Android will also be able to develop games for Nintendo more easily. In addition, Android is installed even on smart phones, tablets, wearable terminals, and Nintendo has a great opportunity to reach such a wide range of terminals, which is a big advantage, and so on.

However, Nintendo officially denies these reports.

Nintendo Nixes Android Rumors - Digits - WSJ
http://blogs.wsj.com/digits/2015/06/02/will-nintendos-nx-adopt-android-company-says-no/

Nintendo denies report it's planning to use Android for next game console | The Verge
http://www.theverge.com/2015/6/2/8707115/nintendo-android-nx-nikkei-nope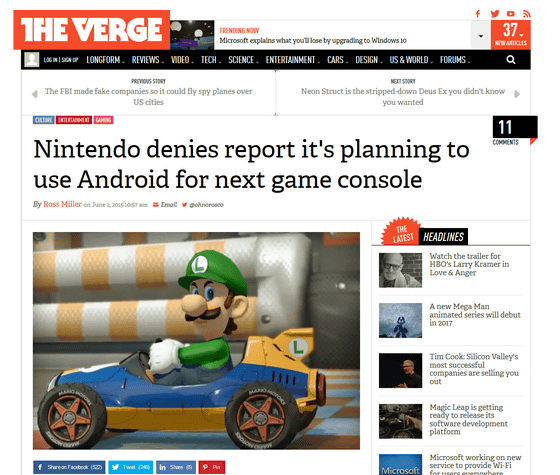 It is not known whether the next-generation game machine which Nintendo is currently developing is being developed is a stationary type for home use or a portable game machine, and what I know is the code name "NX" and the name is released It is only that it will be in 2016. Following the report of the Nihon Keizai Shimbun on June 1, Nintendo spokesperson officially commented that "we do not have any facts to adopt Android for NX".

However, the overseas news site The Verge says, "It is possible that Nintendo may think by 2016," and it seems that he does not abandon hope for an Android-based open development environment.
in Note, Posted by logu_ii