I tried "Canned Italian Sanama", a can of Sanma which full-flavored pasta and incense grilling are completed by haste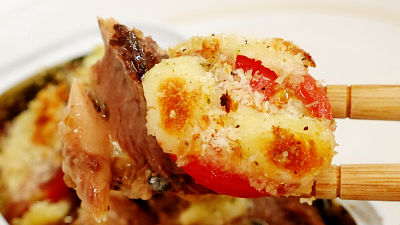 Canned seasoned Italian flavored saury with finished fragrant with direct flame "Italian saury"is. It is delicious to eat as it is, but if it is used as a ingredient of cooking it is said that Italian dishes are easy to complete without seasoning, so I tried it actually.

New product | SSK Sales Co., Ltd.
http://www.ssk-ltd.co.jp/products/new/italian_sanma.html

This is an Italian saury package. From the left "Tomato & Basil" "Grass Grill" "Olive Oil & Garlic".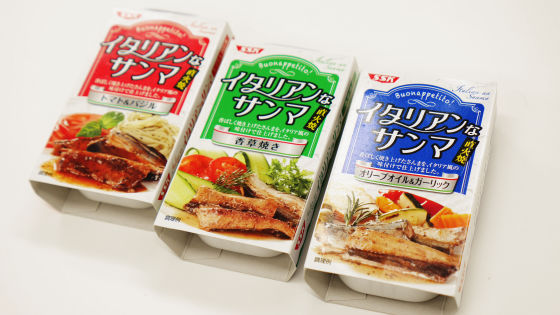 First I will look at tomato & basil.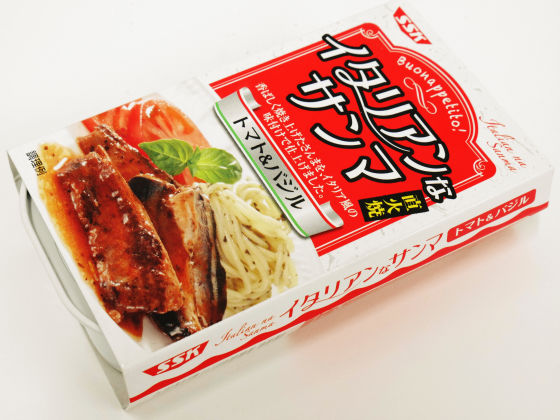 Looking at the reverse side, the raw material names include saury, tomato paste, flavor oil, salt, garlic extract, Italian food-like ingredients line up. Calorie is 200 kcal per can.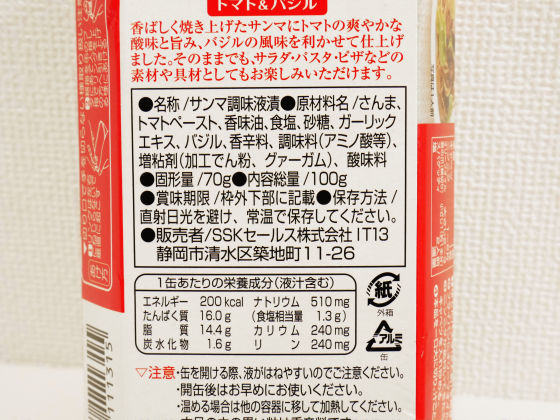 The total content is 100 g, and it is about this size if you have canned with hand.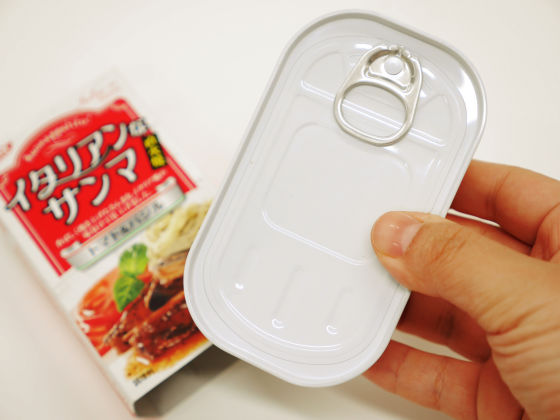 When opening the lid it looks like this.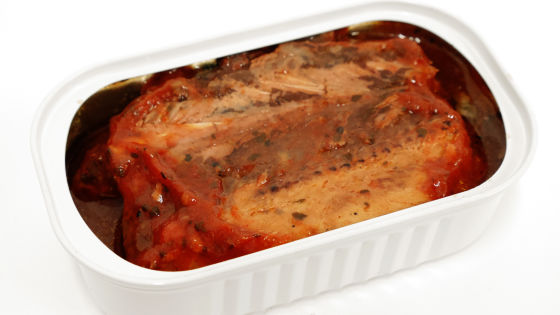 There were objects like basil in the tomato sauce.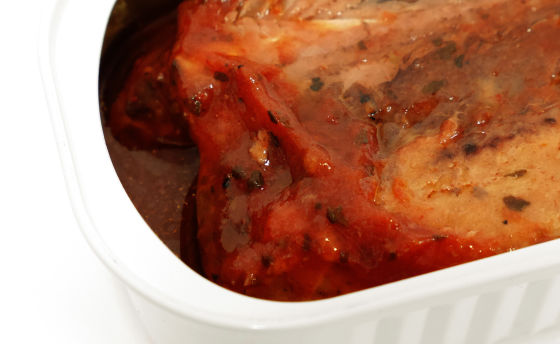 As I was worried that "Sanma and tomato sauce is what ...?" I tried to eat it, it was more compatible than expected and I did not care about the scissors etc. The sour and sweetness is mellow rather than ketchup, the tomato stuffed with tightly packed tomatoes, and the fragrance of the direct fire broiled saury was faintly felt. It seems to be pretty active as a snack of sake and accompanying rice.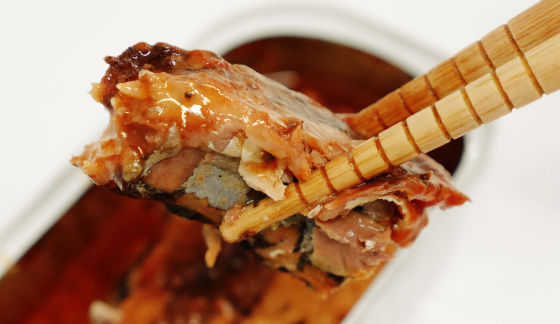 Next, grilled herbs.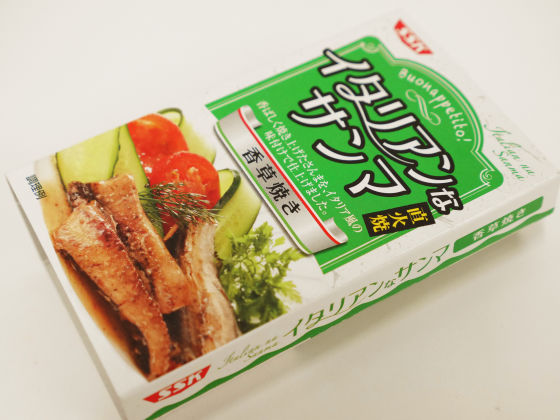 Although there are spices in the raw material name, it is said that Laurel, rosemary, basil and others are making use. Calorie is 228 kcal per can.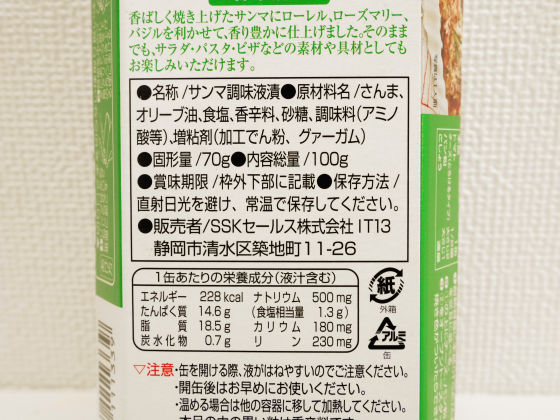 When opening the lid and the lid it looks like this. I do not feel particularly scent of strong herbs, but I can see that basil is floating in the oil.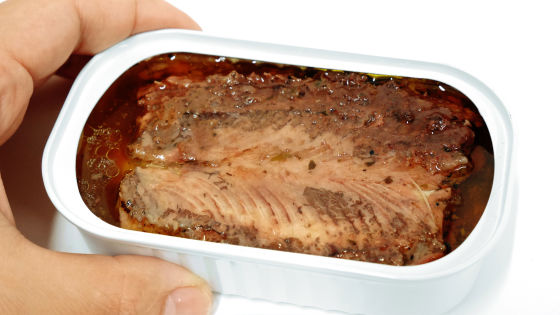 When eating, the smell of fluffy and rosemary spread into the mouth. Because the tomatoes are not used, the fishiness is stronger for incense. Since the fragrance of rosemary is strong, the fragrance of basil and Laurel is inconspicuous, but it felt a firm Italian atmosphere. It is a good place to put pressure on at high temperature and eat bone.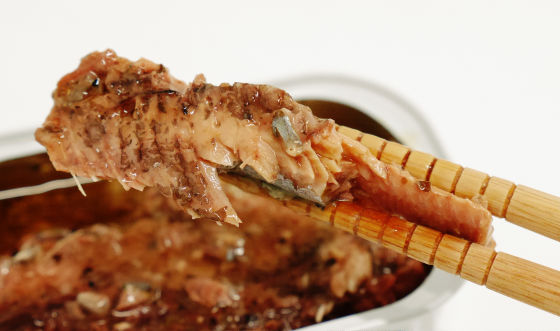 The end is olive oil & garlic.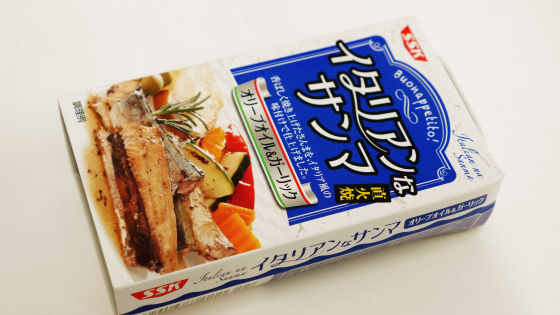 In the raw material name, olive oil, salt, garlic extract etc are lined up, calorie is 210 kcal per can.



When I opened the lid, it looked like this.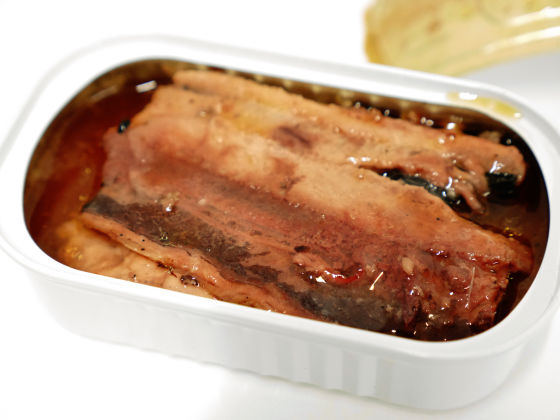 Because there is no herb and so on, I do not know what it tastes like from the appearance.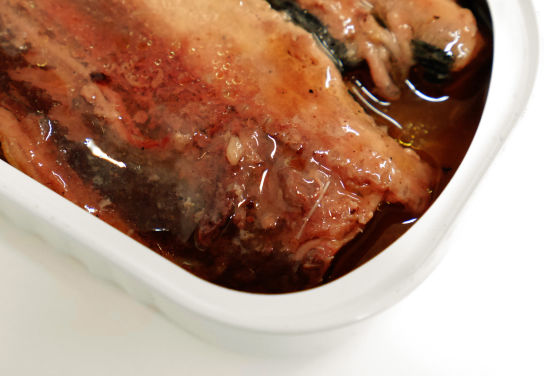 When I tried it, it became seasoned to say that it was an Italian iron plate called gourmic fragrant scent of appetizing intensely and olive oil. Simple taste of material is easy to understand, it seems to be delicious even if mixed in salad etc as it is.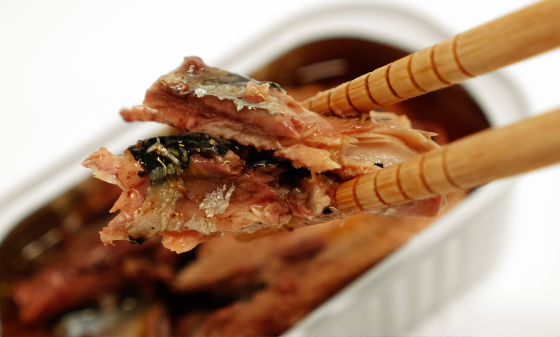 It is okay to eat as it is, but I will challenge it because it is a dish dish just by adding a little arrangement. First of all, put a petit tomato cut into an Italian saury made from incense grass ... ...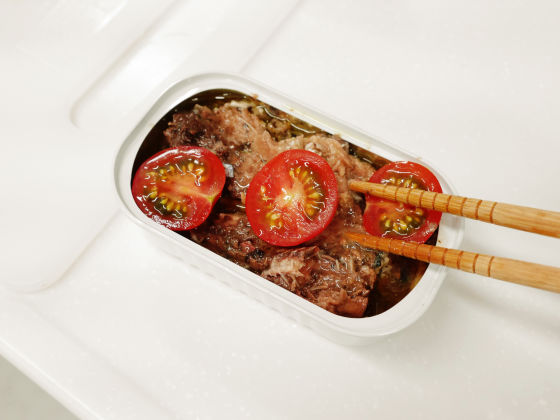 I will cheese, bread crumbs and pepper.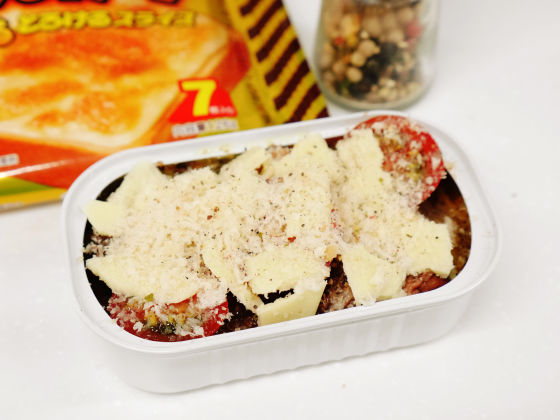 Burn until the cheese melts in the oven ......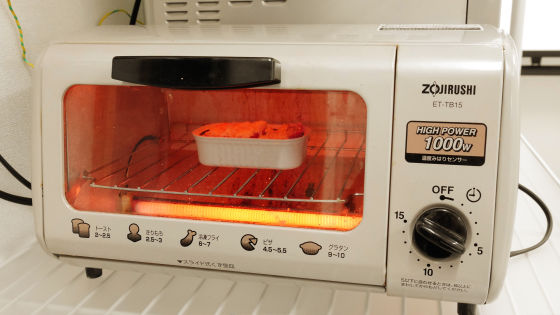 Oven baking of saury and tomato is completed.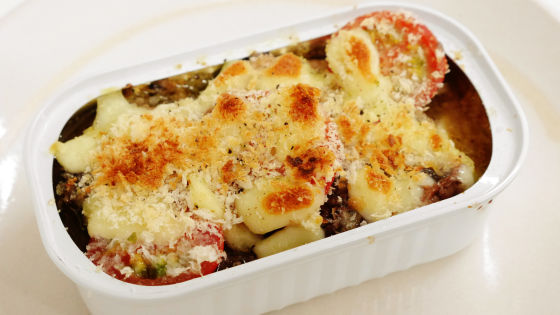 Despite not being seasoned mostly, the fragrance of breadcrumb, the mellowness of cheese, sweetness and sourness of tomatoes match saury's incense grill and it is a wonderful side dish. It looks fashionable, so it looks good to be served as a snack of sake.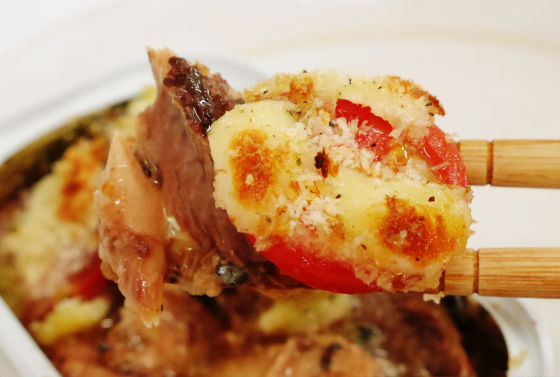 Next I will make pasta. Fry garlic and cabbage with olive oil ...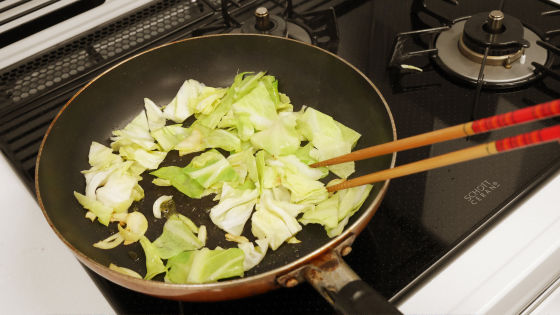 I will introduce Italian saomas from tomato & basil cut into suitable sizes.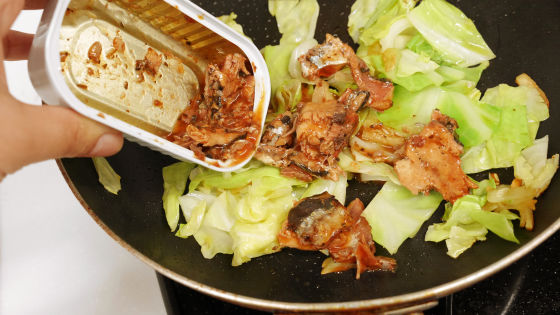 In the meantime, please use a pasta cooker for microwave ovens sold for 100 ha etc and boil a pasta pasta ... ...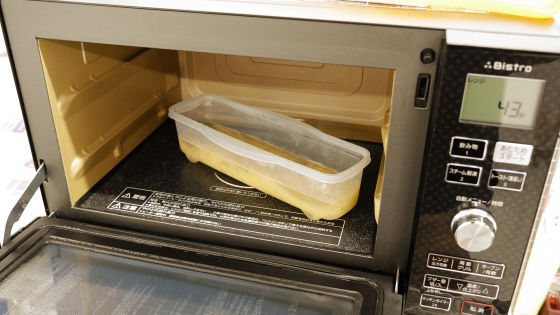 I put it in a frying pan and let it be ingredients.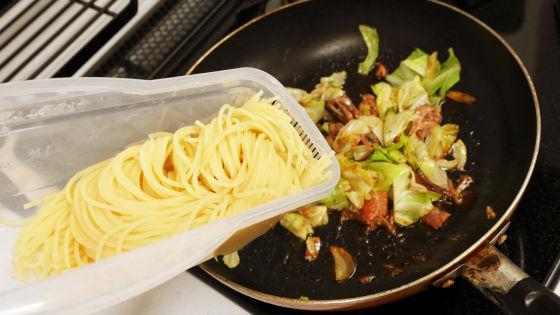 This completes one item.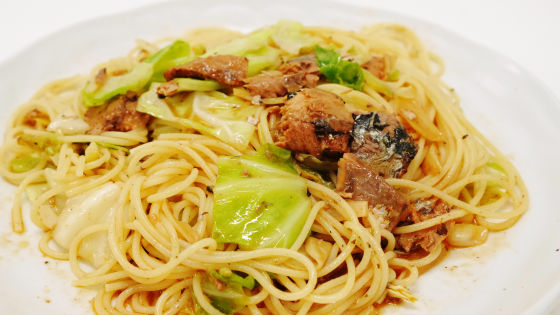 A combination of hint of tomato and basil and garlic combine to make finish in a few minutes. Italian saury sauce is solid, so you can have just salted pasta just by throwing in cans without having seasoned sauces with salt pepper. Although it is a delicious Italian sanma even if you eat it as it is, it is useful for pizzas and appetizers besides pasta, so it seems to be useful in some places to stock it.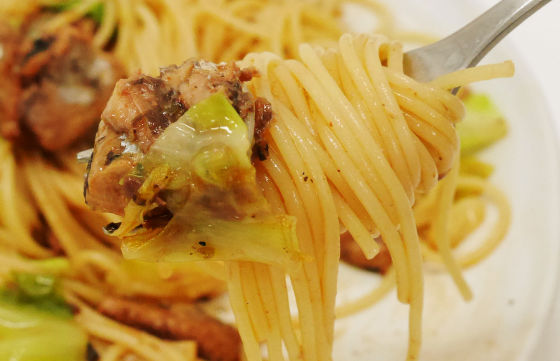 In addition, you can purchase any item with Amazon with 199 yen including tax.

Amazon.co.jp: SSK Sales Italian Sanma Tomato & Basil 100 g: Food, Beverages, Liquor Mail Order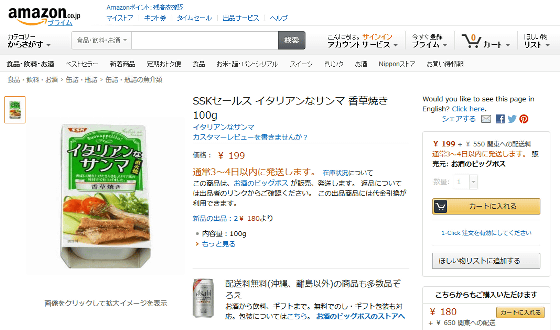 Amazon.co.jp: SSK Sales Italian Samba Grass Grill 100 g: Food, Beverages, Liquor Mail order



Amazon.co.jp: SSK Sales Italian Sanma Olive Oil & Garlic 100g: Food & Beverage · Liquor Mail Order