I have eaten "black nectar" on the Minister's summer classic sweet "Halo Hello" with Warabimochi, Kinako and Black Honey Syrup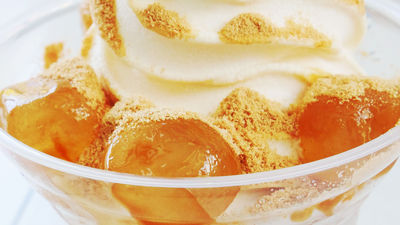 "Halo Hello" is a dessert where you can enjoy various ingredients on shaved ice, meaning "Mixture" in the Philippine word. In Ministop we sell halo halo for the summer only, this year20th anniversary of releaseWe celebrated. Topping the first Warabimo rice cake with a special halo halo at the milestone year "Hell halo black nectar"Has appeared on Thursday May 7th (Thursday). I went to eat soon to see what kind of taste the Japanese halo halo is.

Hell halo black nectar Kinako | halo haro | MINISTOP
http://www.ministop.co.jp/syohin/sweets/halohalo/kuromitsukinako.html

Arrived at Ministop.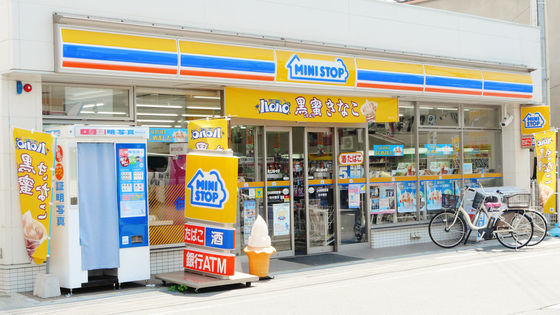 We announced the release of new products at the shop front banners.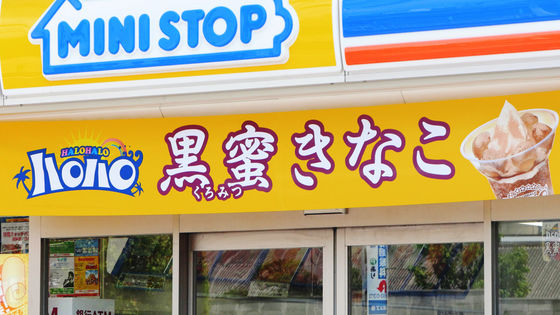 When entering the shop, a menu table on the cash register ... ...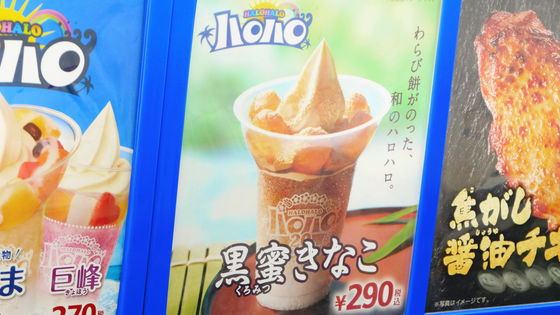 Also found a halo halo black nectar in the menu next to the cash register. I will place an order immediately.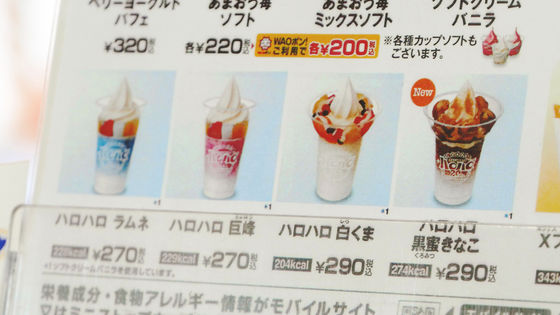 I will sit at the Eatin seat and wait for the product to be completed. Halo halo black naked ken 's pop was also placed on the desk.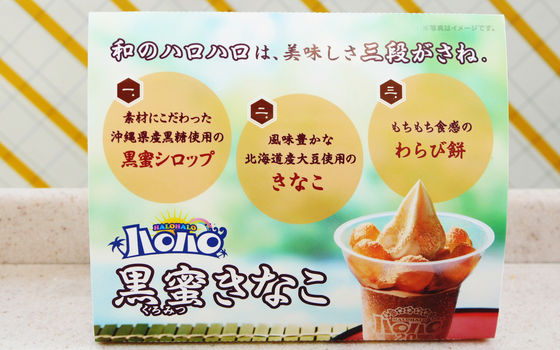 Halo halo black nectar canes arrive in about 3 minutes. The cup is slender and the one with the upper part spread is used.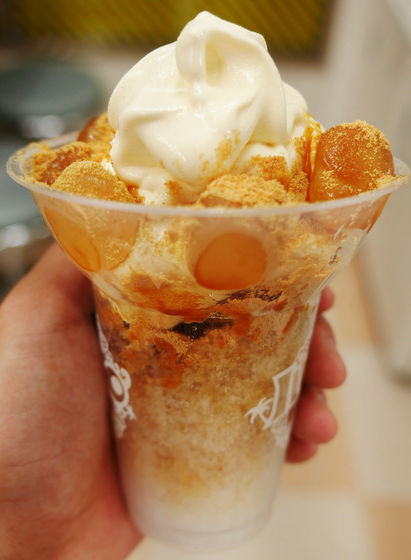 There are five rabbits made of soybean made from Hokkaido and covered with black honey around the soft cream.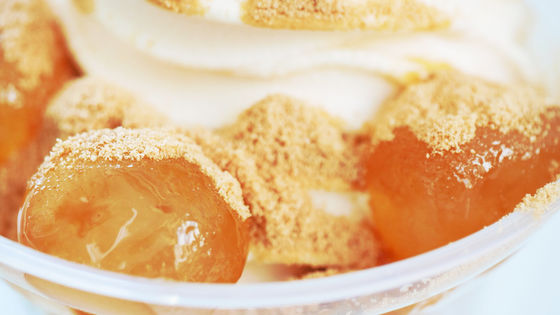 Speaking of Halo Hello it is characterized by sharp touch feeling shaved ice, halo halo black nectar Kinoko has plenty of shaved ice to the bottom of the cup.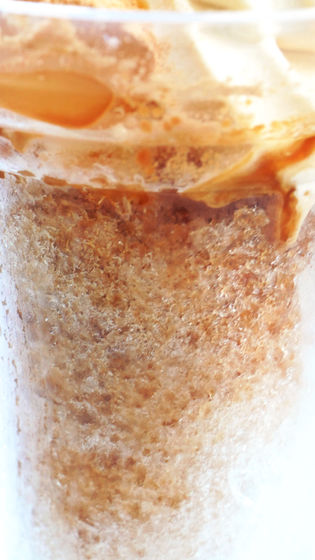 First of all, trying to eat soft cream, it is vanilla soft cream rich in raw milk flavor, melting in the mouth is smooth. It is thick but not too much, but it can be eaten up pale. Good compatibility of soft nourishment and soft cream is good.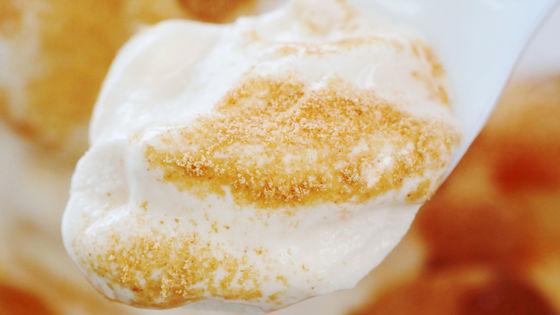 Warabimochi is a soft, fruity texture, black honey and kinako are familiar and feel slightly sweet.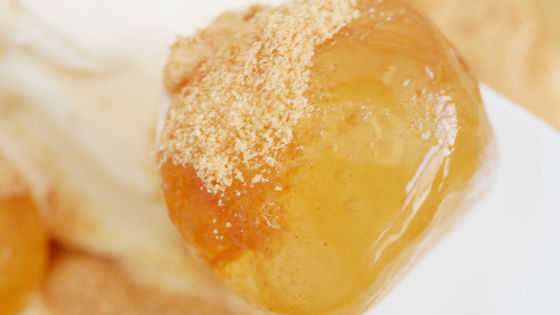 As I was eating the soft cream, the layer of shaved ice came into sight.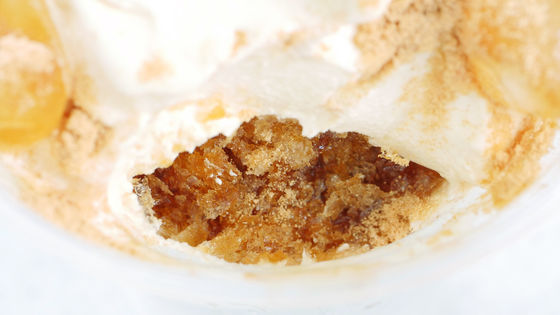 The shaved ice has plenty of black honey syrup, it seems that the ice has melted at the first glance, but the sharp texture is kept firmly. Black syrup used Okinawan brown sugar, you can taste sweetness with richness characteristic of brown sugar.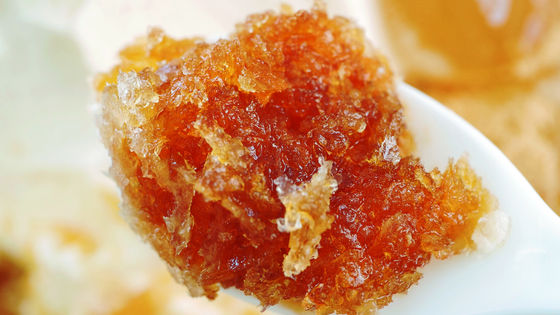 Since the shaved ice enters till the bottom of the cup, it seems that you can cool down when you eat it on a hot day. When you eat soft ice cream and shaved ice, black honey with richness is sweet and outstanding compatibility with discreet soft cream. Because the taste of raw milk of soft cream is dense, you can enjoy the taste like condensed milk on shaved ice.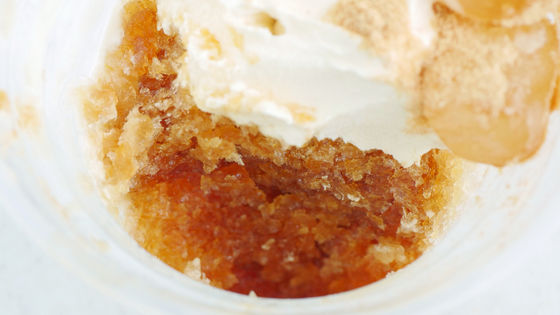 Halo Hello Black Nectar Kinako is 290 yen including tax, from May 7 th (Thursday), some stores are pre-selling. It will be released nationwide on Friday, May 15.