I went to the "Taco Bell / Shibuya Dogenzaka Store" which made a long line of more than 3 hours on re-land in Japan and have eaten rumored tacos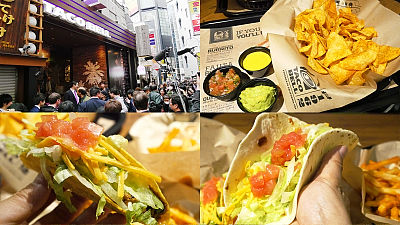 A tacos chain store boasting tremendous popularity in the United StatesTaco Bell"Opened a shop in Shibuya, Tokyo. In the U.S. America, I went to the shop to actually experience the taco bell 's Japanese opening which is popular enough to say enthusiastic, and how it tastes like it.

Taco Bell Japan (Taco Bell Japan)
http://tacobell.co.jp/

TACOBELL JAPAN (Taco Bell Japan)
http://www.tacobell.co.jp/splash/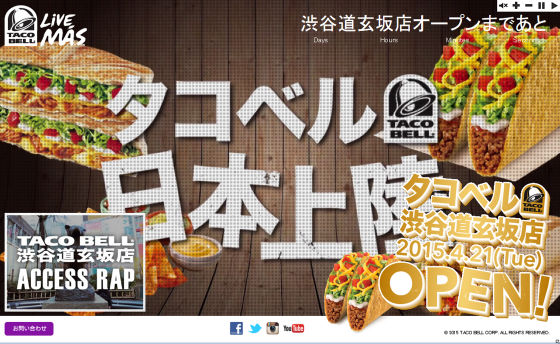 When the taco bell Shibuya Dogenzaka store opens in the morning of April 21, 2015, before visiting the shop before 7 o'clock, the queue was already finished in a row.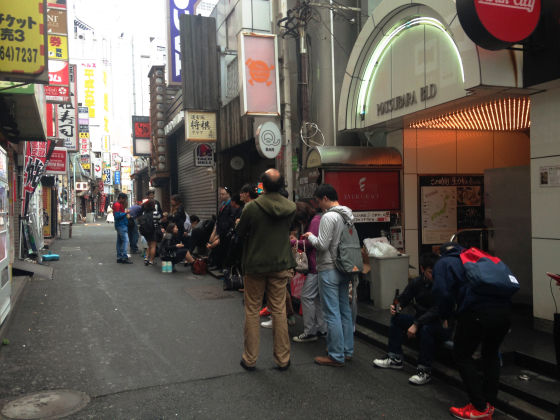 The first man was keeping lined up from around 19 o'clock the previous day.



The queue lightly crossed the alley that leads to the shop in Taco Bell and was steadily extending to the scrambled intersection in Shibuya. It is a length that you are ready to wait for 2 to 3 hours level.



Just before the opening of the morning at 10 o'clock, the staff of the store, the reporters, and the group of people lined up at the top of the house became suddenly noisy.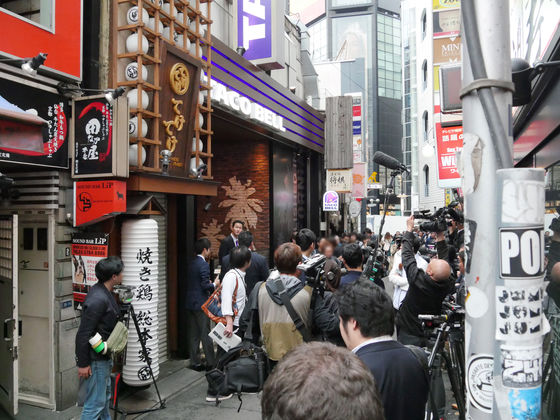 At last we will have opening at 10 o'clock. The curtain of Taco Bell re-landed with the shout of "3! 2! 1! Opening!"

Taco Bell Shibuya Dogenzaka Store Countdown at the Open - YouTube


A row of people flowing in successively. However, the shops themselves are not very wide, but after a while the flow stopped.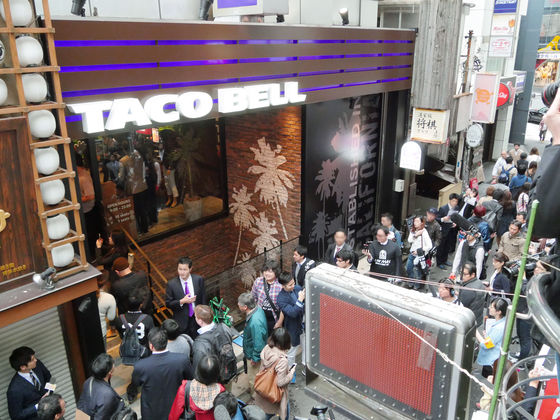 It has been waiting for more than 30 minutes as it is. However, I do not see any fatigue on anyone's face at all, it seems like enjoying this memorable situation rather.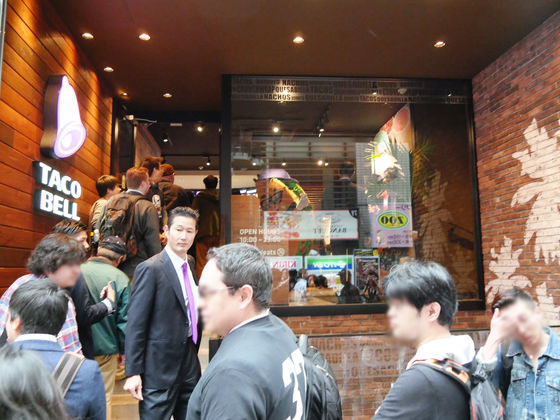 Taco Bell's character "Taco Man"Was also coming out to the street for a crisis.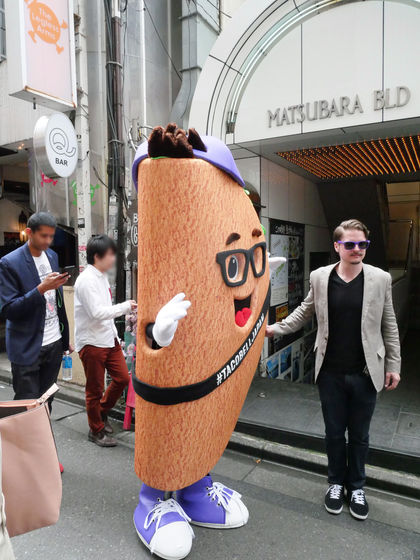 Of course, GIGAZINE editorial department also participated in the matrix. Finally the entrance of the shop is now visible. The wait time so far is about 2 hours 30 minutes. It was long…….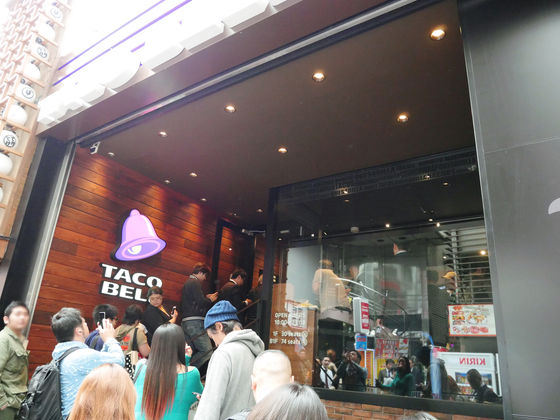 Coke's service from the shopkeeper, not looking at the queue. This is a pleasant encouragement.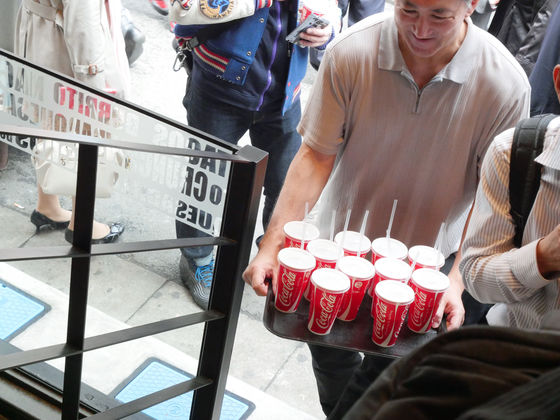 Entering a wishful desire. Inside the shop there is a feeling full of wood, purple accent is quite cool interior.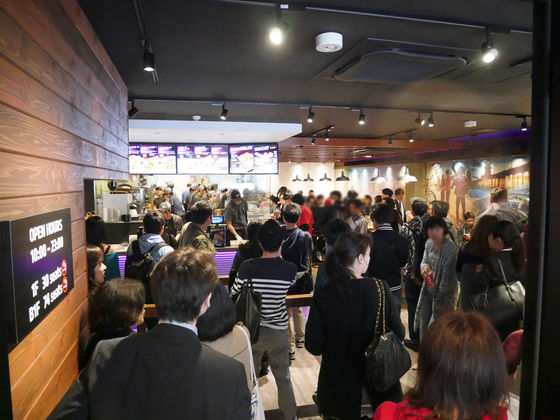 The opening hours of the shop are from 10 o'clock to 23 o'clock. Eat Space had 30 seats on the first floor and 74 seats on the first basement floor, both floors were smoking cessation.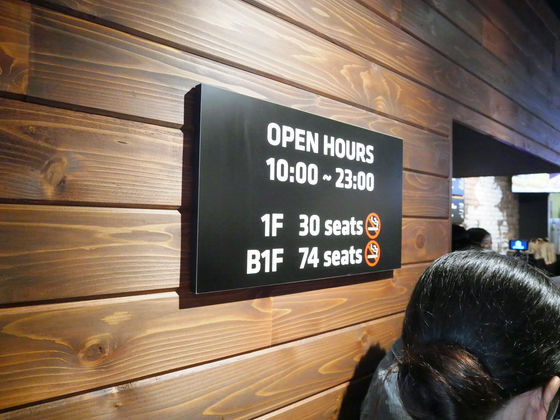 Taco and Burrito are also written, so it is safe for the first person as well.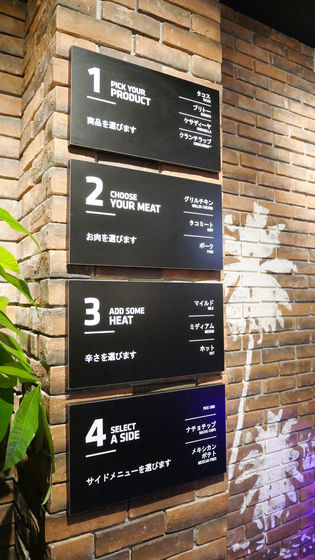 Finally arrived at the ordering mouth. Of course there is also a menu on the counter and there is nothing we can do, as the store clerk teaches us how to order.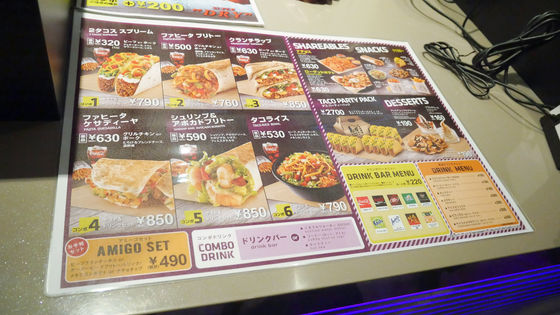 Kitchen space expanded beyond the cash register, and on the open day it was like a battlefield as it was.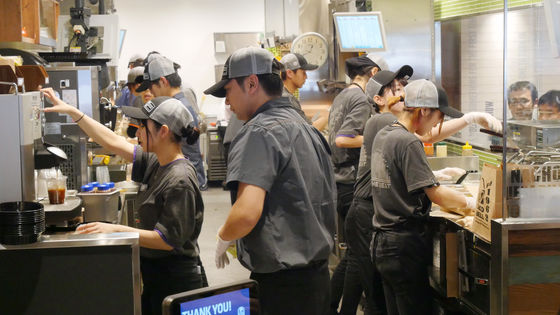 The eat-in space on the first floor is like this. It was a scene inside the store that it looks easy to go home after eating caked with crispy.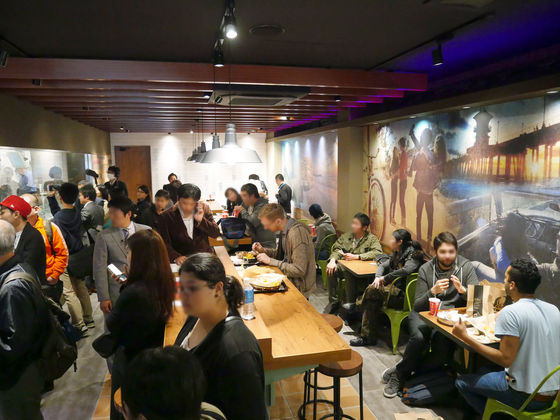 From eat-in space, we could see the kitchen across the glass. Tacos and burritos who can be made one after another with a good handiness that I can not imagine opening the first day.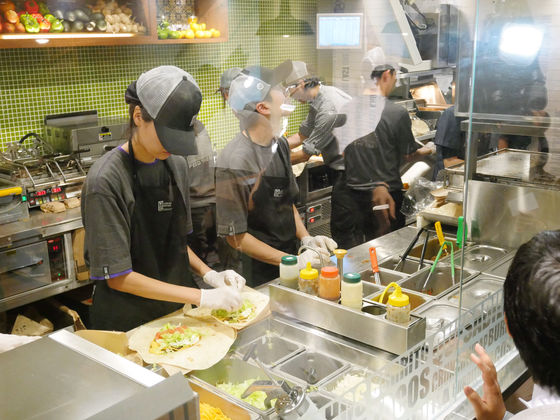 When I looked around the store, a garland from the entertainer was displayed.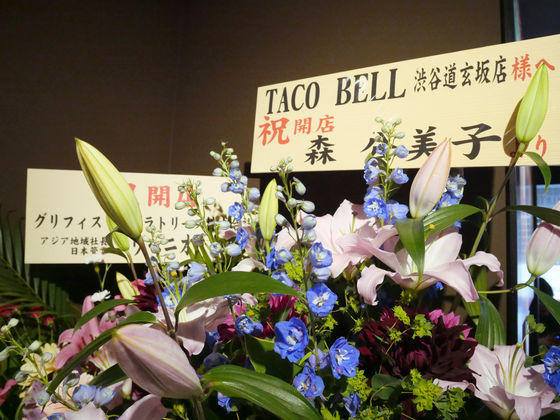 Soft drinks were provided at the drink bar. In addition to the classic brands such as Coke, Fanta, Sprite and others, Dr Pepper is a lineup It may be an unbearable point for people who like it.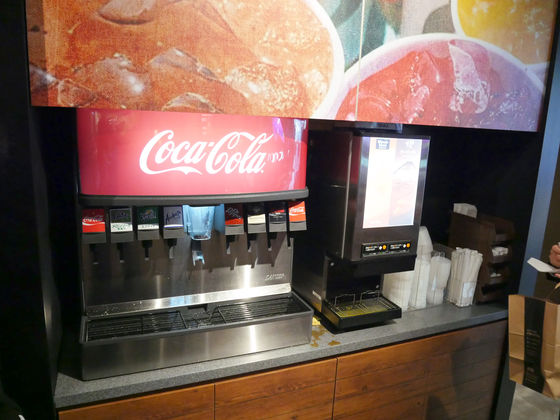 The floor of basement floor is like this. Because there is a sofa seat, it seems to be able to spend slowly.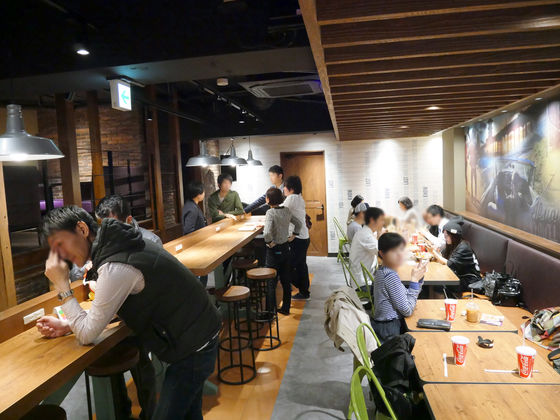 The menus ordered were completed. This time, I ordered "2 Tacos Supreme Combo" (853 yen including tax) and "Fahita Burrito Combo" (821 yen including tax) and "Nachos" (680 yen including tax) with 2 tacos.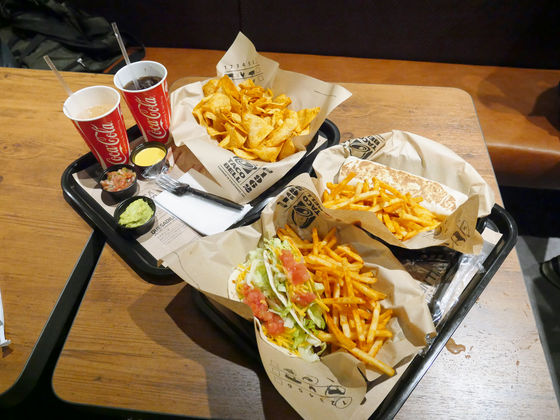 The set contents of "2 Tacos Supreme Combo" is here. You can choose either potato or nacho chip for side menu to set on tacos.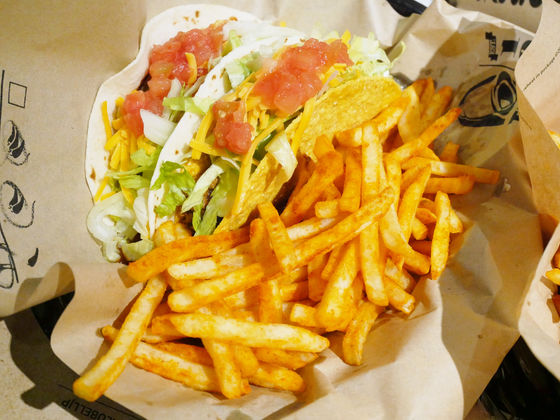 Tacos wrap can choose crispy type and soft type. What I have in my hand is Tacos which combines Tacomote (beef) and medium source in a crispy type cone shell.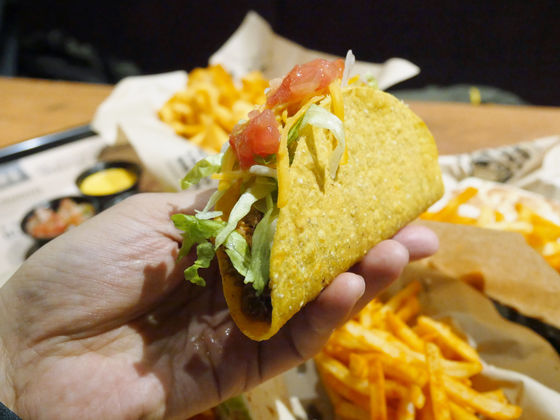 When I gouge with Gabri, vegetables of Shakiyaki and finely carved Tamachi, and cheddar cheese and tomato are full volumes. There is also a comfortable fresh lettuce crunch, you can eat with crisp. However, hard type corn shell needs a little accustomed. If you think of it as a gabbler, the sauce jumps out from the opposite side vigorously, so it may be necessary to take precautions.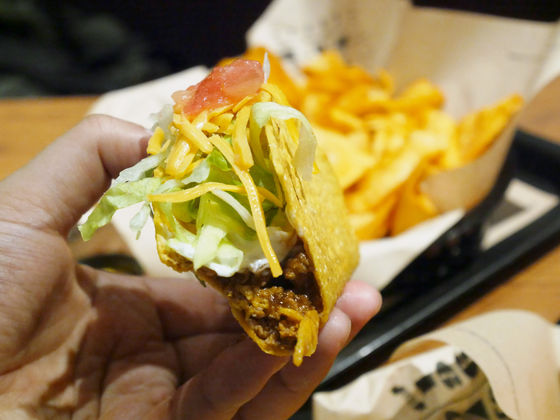 And here is a soft tortilla dough with pork and hot sauce, tacos wrapped lettuce in cheese.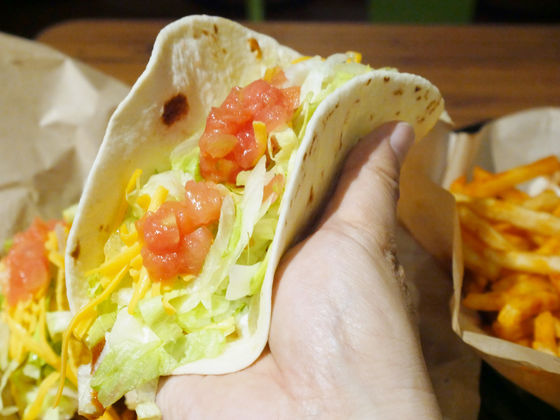 Mortimo's tortilla was a menu that doubled the sense of volume and tasted fullness.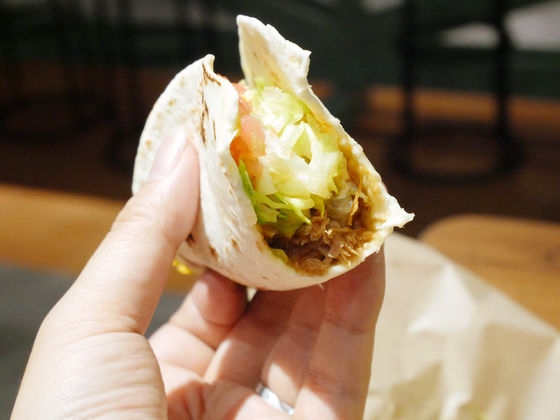 In this combo set, "Fajita burrito" wrapped in chicken, warm vegetables, mexican rice etc. with tortilla. Here you can also choose side from potatos and nacho chips.



The sense of volume of burrito feels to be troubled in the hand. If you dare compare it with other foods, it was feeling that there was a whole lot of sushi thick rolls as if there was one whole roll and it was feeling that the stomach became full just by taking it in my hand.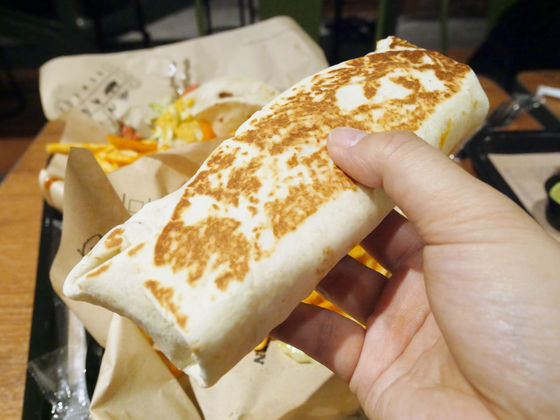 As I gouge with Gabri, the chicken and Mexican rice, and soft warm vegetables are full volume as expected. I feel the flavor of Pakuchi (coriander) for vegetables, but it surprisingly matches. People who are not good at bakuchi may wish to be a little careful.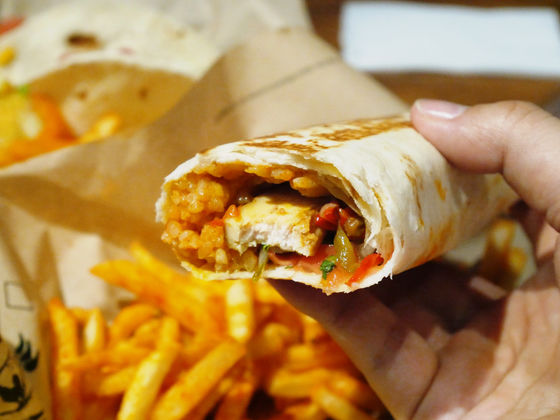 Spicy powder is sprinkled on the potato attached to the side, which is also rich itself. It was a moment when I feel pleasant to use a powder attached to my finger as a perrier.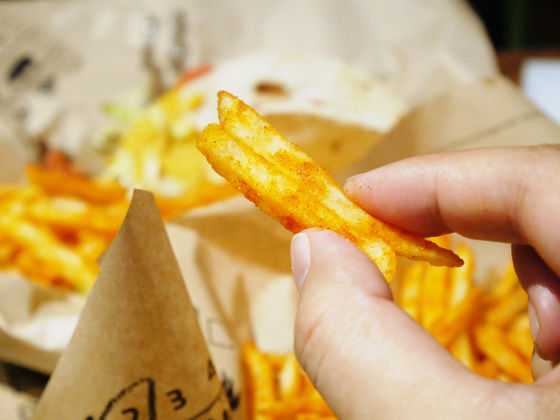 And finally I will eat Nachos. There are three kinds of sources in a set.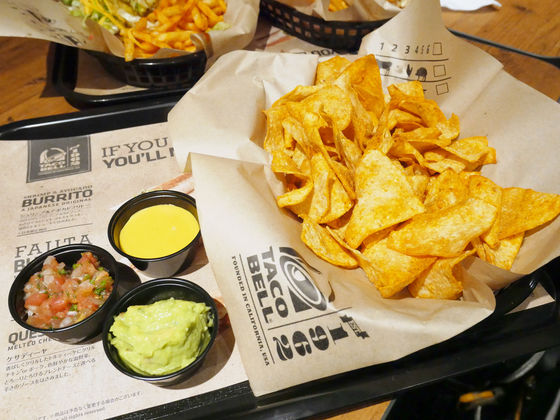 First of all, I will try eating only Tory Tea Chips. I feel the taste of corn from the warmth and warm chips. Crisp crunch is also pretty good.



And three types of dip sauce to eat on nachos.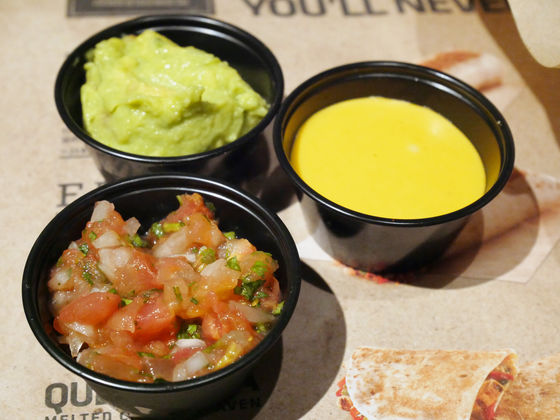 Salsa sauce with tomatoes as main is seasoned to make you feel a very spicy atmosphere. Although it is not said to be spicy, it is a safe level even for people who are not good at hot things. Rather, there may be some people who are forced to give up to a sense of feeling stronger than Fahita burrito.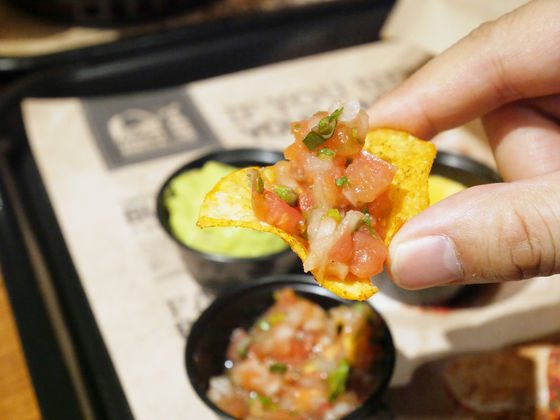 Avocado sauce is a source of fresh flavor that makes you feel avocado. The texture that you can eat with Sararito without being too rich is very good.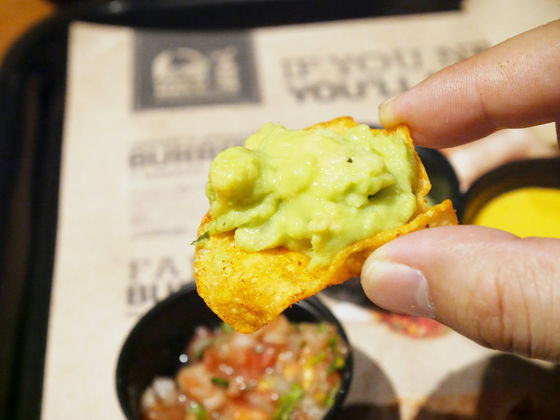 And the most rich Nacho cheese of the three kinds. It is a sauce that makes me feel "this cheese", the feeling that the mouth is filled with cheese was also a good finish.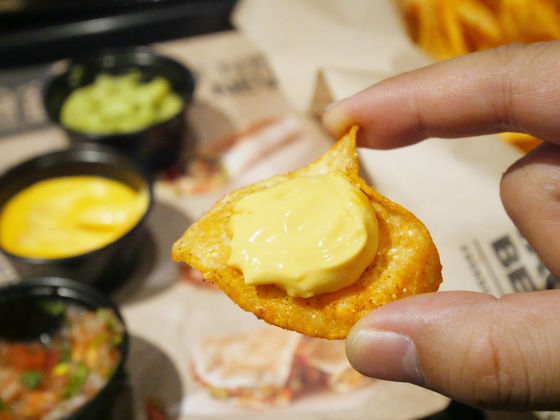 Although it is a tacos which seems to be relatively unfamiliar compared with fast food like hamburgers and sandwiches, it was a food that can enjoy the inferior volume sense in both cases. Many people know that Taco Bell has landed in Japan in the 1980s and then withdrew once afterwards, but it seems wonder why I retreated when I tasted it again I felt it was a number of menus.

·Related article
Fast food bigger than laptop, taco bell "XXL STEAK NACHOS" taste review - GIGAZINE

The meal situation in Mexico is pursuing deliciousness repeatedly and it is enriching too much - GIGAZINE

I tried eating salsa sauce "Daniels Fire Roast", which can choose from 3 kinds of hotness, which seems to be like a challenge menu, on various dishes - GIGAZINE

A man who shot a clerk with an air gun "Burrito is too expensive" arrested at the end of a basket standing at a motel - GIGAZINE

From Mexican style loose characters to objects I can not understand Mexican talent who loves art is amazing - GIGAZINE