A strategic card game "A Chaotic Life!" That wins if life becomes "the bottom of unhappiness" or "the extreme of happiness"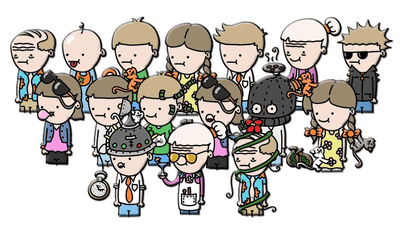 Life is the accumulation of "judgment", correct judgment and misjudgment will lead to the "result" of subsequent life. A strategy card game that competes for happiness and misfortune by aiming for a happy life or falling to the bottom of unhappiness by "judgment of life" from such a baby until becoming an old man "A Chaotic Life!"is.

A Chaotic Life! - A Hectic & amp; Strategic Game of Poor Choices! By GrubTon Games - Kickstarter
https://www.kickstarter.com/projects/grubtongames/a-chaotic-life-a-hectic-and-strategic-game-of-poor

"A Chaotic Life!" Is a life strategy game that competes for the result of having lived a whole life starting with a baby. When "action" occurs, the baby will grow, but the result will change depending on when the action is taken at which timing. The number of players is 2 to 4 people, the playing time of one time is about 30 minutes, the target age is over 10 years old.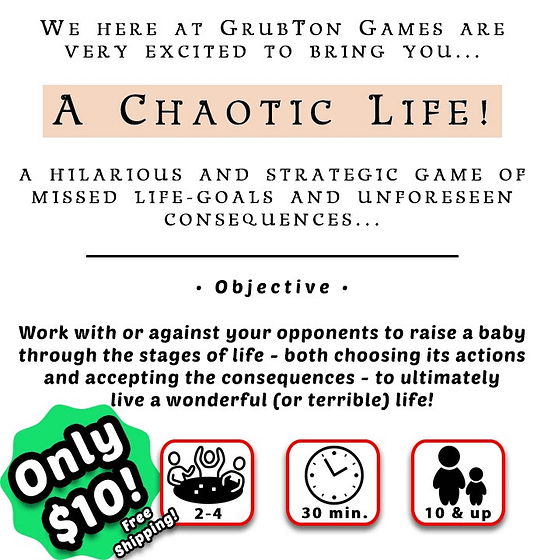 The card is in such a package, and what is inside ... ...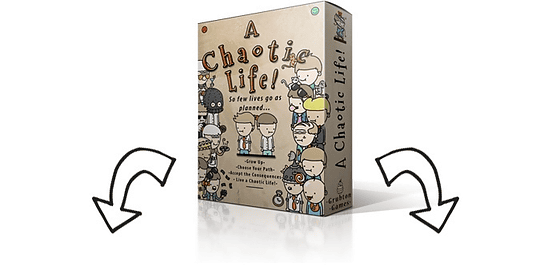 "Life stage" card consisting of "SENIOR (old man) × 2" "BABY (baby) × 1" "CHILD (child) × 1" "TEEN (teens) × 1" "ADULT (adult) × 2" 7 sheets.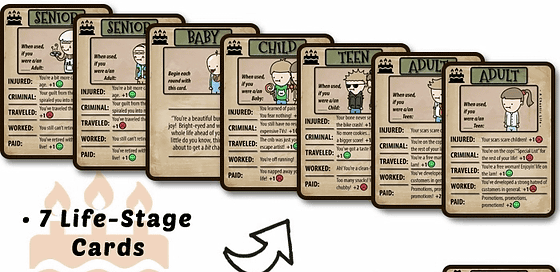 "LOVE (love) × 2" "TRAVEL (travel) × 2" "CRIME (crime) × 1" "WORK (work) × 1" "INJURY (injury) × 1" "event" cards total of seven.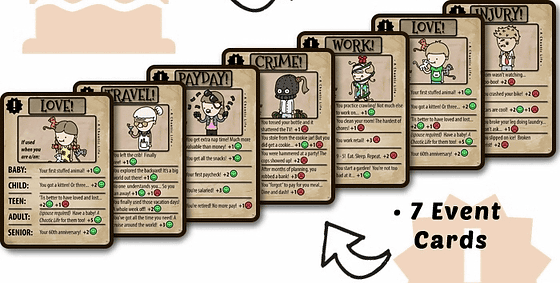 In addition, "special" cards of "SPOUSE (lifetime companion) × 2" "TIME MACHINE (time reversal) × 1" "DEATH (dead) × 1" total of 4 cards.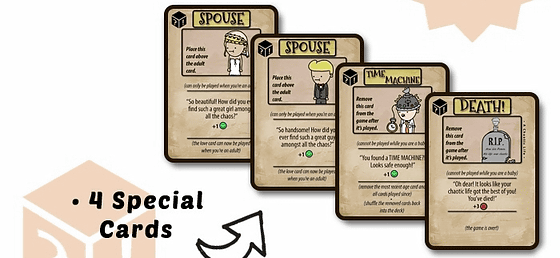 And there are 25 "Happiness Counters" and "Sadness Counters", so the contents are all there.




Then, I will explain how to play. First of all, in the explanation of the illustration drawn on the card, an adult male and female and a child boys and girls indicate the player himself.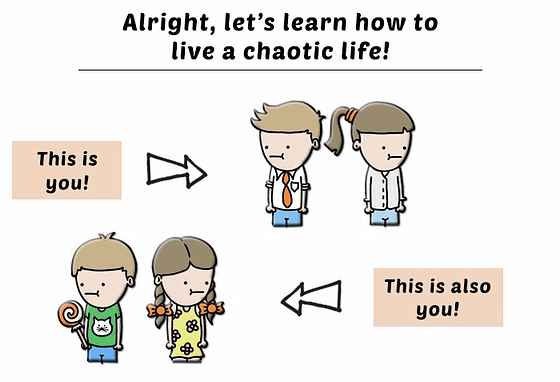 Instead, all illustrations may change depending on the progress, the player himself.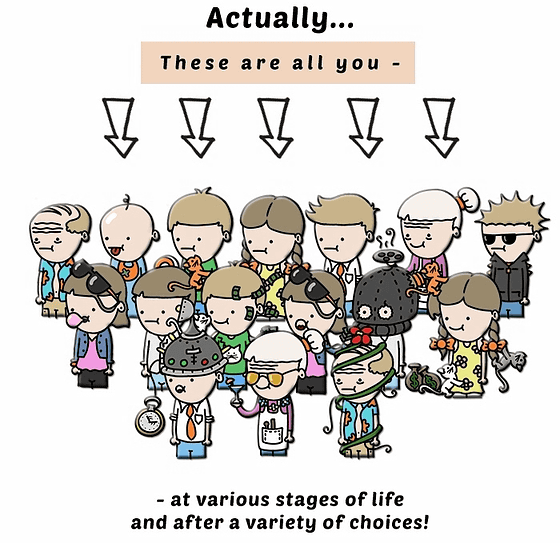 As human beings live their lives, we will make the judgment of "good / bad" of things at the right timing. Occasionally we make decisions at the wrong time but something that grows with "results" accumulating those judgments.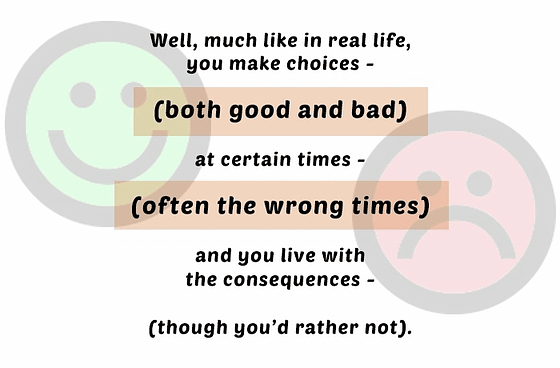 "A Chaotic Life!" Is that you can play the same things as real life with such cards. What cards are used at what point is the point, and the events raised in the past influence the future.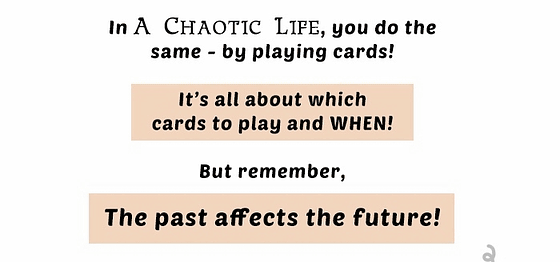 Distributing "baby" to each player to start the game.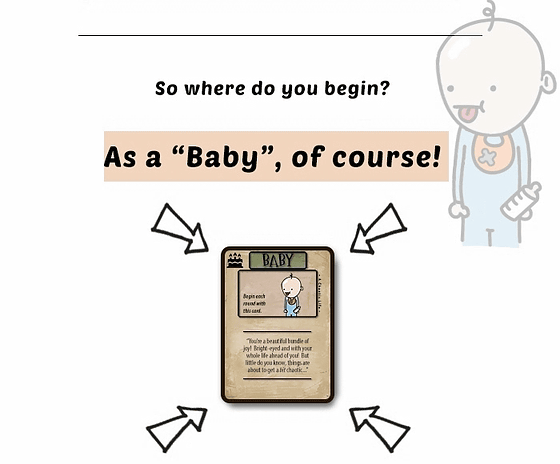 Next, from the first player, select either "good life" or "bad life" in turn. In the subsequent game, the player who selected "good life" gets "happy counter", the player who selected "bad life" gathers "misfortune counter" and the player who has many counters at the time of goal wins. If a player chooses a bad life, unhappiness will become thoroughly so that unfortunate counters can gather and win. On the contrary, even if collecting happiness counters that should be unnecessary, it is possible to disturb the counter collection of the other party.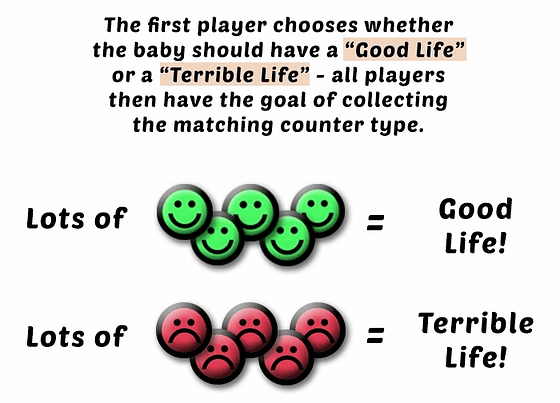 The player draws cards from the deck every turn, and will grow the baby. For example, on a "child" card, "types of cards that can be used" such as "happy counter + 1 piece when doing" injury "," unfortunate counter + 1 piece when raising a "crime", "happy counter + 1 piece when traveling" Descriptions and effects are written and we will continue to grow while using the appropriate cards from the cards on hand.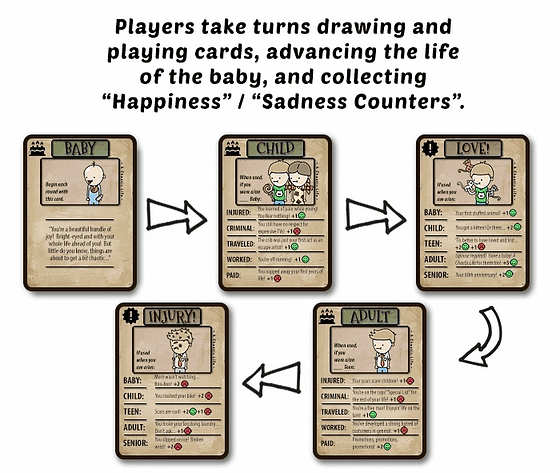 However, the event selected at that time will affect the future. For example, when experiencing "injury" in the "child" era, a bad event is waiting when growing into "teens".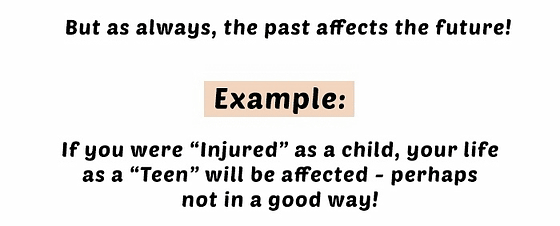 When growing up to "adult", you can raise a "marriage" event.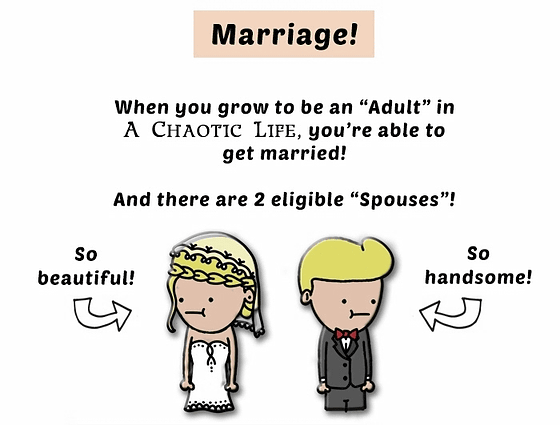 In the "adult" era, you can marry by combining a "lifetime mate" card and another "adult" card.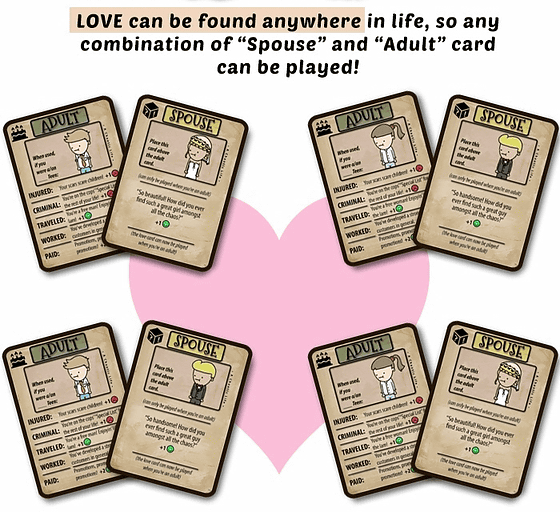 Also, although the effect of the special event card of "Time Machine" "Death" which is contained one by one in the deck is not explained, it may be the effect that it can aim at one reversal.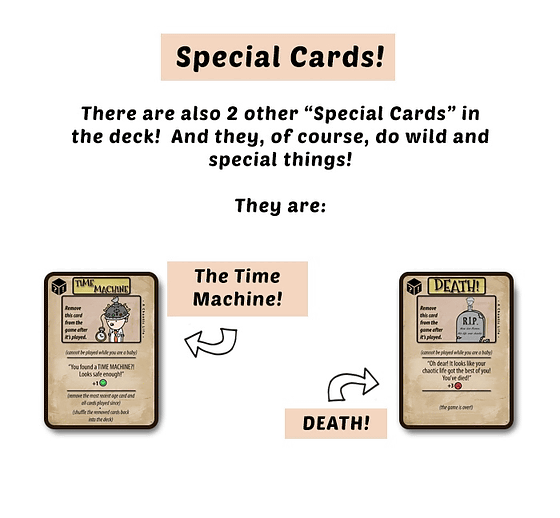 In addition, "A Chaotic Life!" Is seeking investment by Kickstarter. Article writing As of now, it is already popular that 1,500 investors have already gathered over 1,000% of the target amount of investment. Products that can be obtained by investment amount are as follows.

$ 10 (about 1200 yen):A Chaotic Life! Deck × 1
$ 18 (about 2100 yen):A Chaotic Life! Deck × 2
$ 25 (about 3000 yen):A Chaotic Life! Deck × 3
$ 100 (about 11,800 yen):A Chaotic Life! Deck × 5, clearly mention the name in the investor credit of the rule book
$ 500 (about 60,000 yen):A Chaotic Life! Deck × 10, clearly mentioning the name in the investor credit of the rule book, creating a new card using his own photo (for all investors)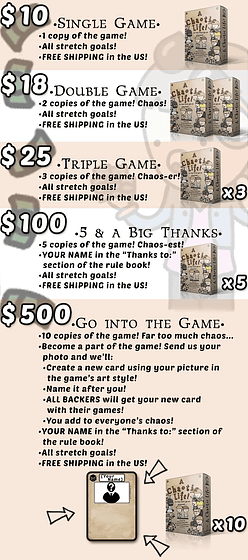 In addition, "Stretch Goal" which is an additional goal after the achievement of the target amount is set up, and products are added to all the investors every time they cleared up. New cards and expansion sets are prepared as additional number of investors exceeds "500 people", "1000 people", "1250 people", "2000 people", and as the article writing the stretch goal up to "1250 people" I am clear.




Product shipping time is scheduled around July 2015, and dispatch to Japan requires a separate $ 10 (about 1200 yen) to $ 18 (about 2100 yen) for shipping to Japan. The deadline for investment is 0:31 AM on Friday, April 24, 2015.
in Game, Posted by darkhorse_log