"Side Effects" that psychiatric patients suffering side effects of medicine push the disease around and only those who took control of bargaining can be cured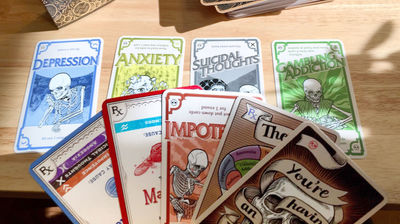 I can now make my own medicine on my ownCurrently, medicine and healthy life is inseparable relationship. However, many medications with side effects are used properly for medicine, depending on the kind of work that is ineffective for the original therapeutic purposeMedicines with side effects that are a major disadvantage for healthThere also exists. "Side Effects"Is a card game with the theme of side effects of psychoactive drugs used in mental health care. The target age is 13 years old or over, and the target number is 2 to 8 people.

Side Effects: a disturbing card game
https://www.pillboxgames.com/

I can understand exactly what kind of game the game advances by seeing the following movie.

Side Effects, a disturbing card game - YouTube


First of all, to each playerDisease cardWe will distribute them in a table. The Disease card at hand is the "symptom" of each player. And handed out 4 hands from the deck and prepared.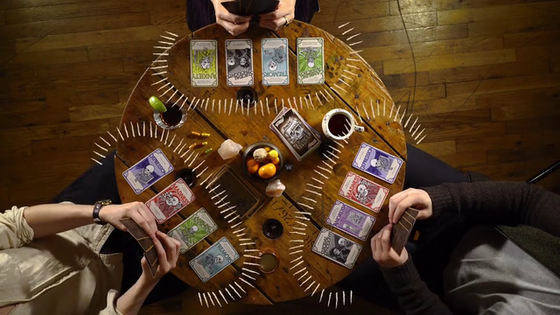 Corresponding to each Disease cardDrug cardIf there is in your hand you can cure your symptoms. However, drugs have side effects, so be careful.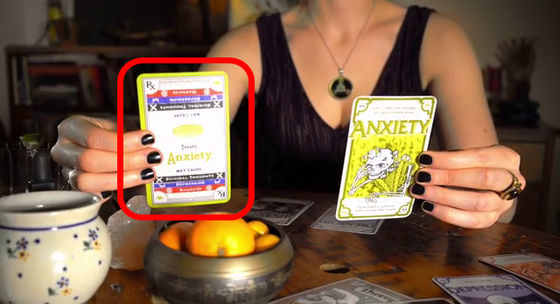 Therapy cardYou can treat symptoms without side effects, but only 5 out of 90 sheets are included, so it is difficult and useful valuable card.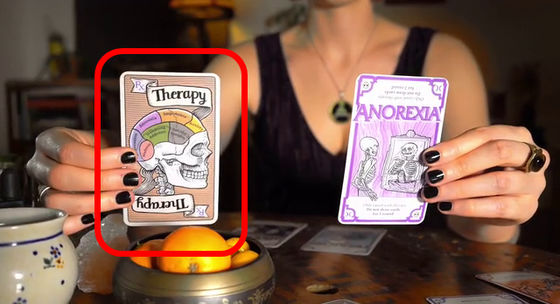 Each time a player draws two cards from a deck, add it to your hand and use the card.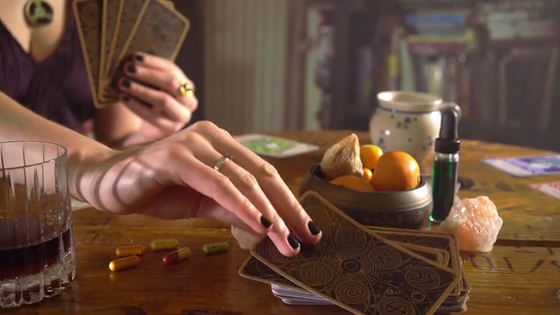 You can treat by overlaying Drug card on the corresponding Disease card, but Drug card has side effects. For example,The remedy for "Anxiety"The side effects of "Suicidal Thoughts" (depression) "Madness (delirium)" has become.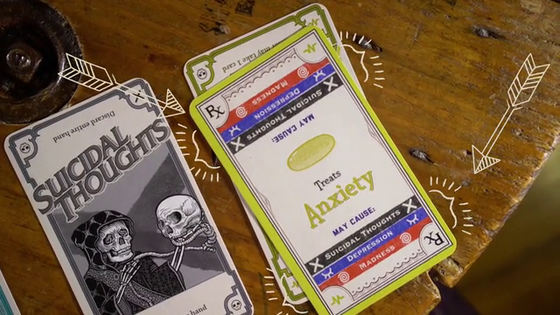 If you get side effects using Drug card and the other player has that symptom in your hand, you will be given a Disease card. For example, in the situation of the following images, despite treating anxiety all at once, a card of "Depression" was added as a side effect from the opponent player, and Kanji ran far away.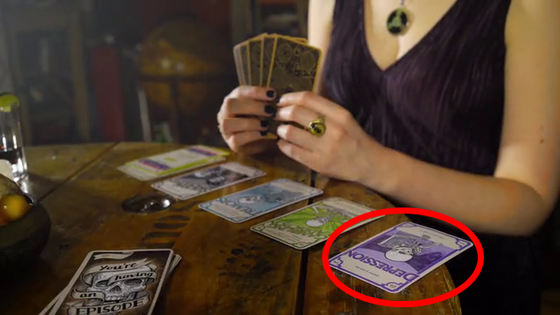 Episode (case) cardYou can put it on the opponent's Disease card. A player who has issued an Episode card must perform a penalty written on the placed Disease card.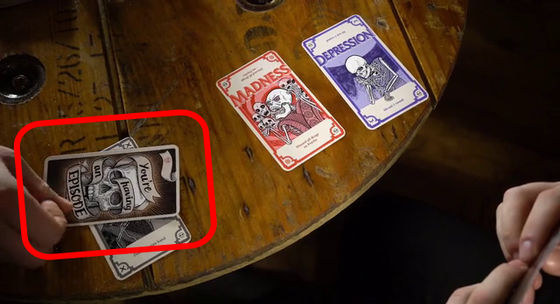 The player who made the best use of Drug card and Therapy card and finally able to complete all "symptoms" is victory.



There are 4 types of cards used, totaling 90 cards. The design using the skeleton has amazing things.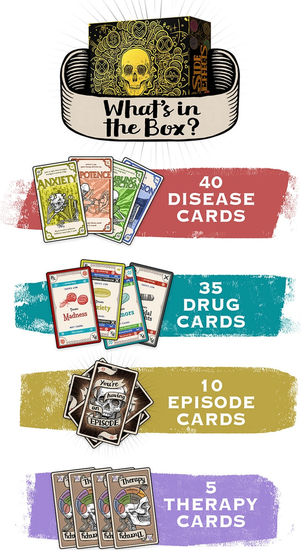 About what kind of idea the "Side Effects" with the theme of mental illness was born, Jade Shimes, one of the developers,essayI am summarizing it. Shimes himself is also suffering from mental illness, he seems to be receiving treatment even now. From experiences received medications and psychotherapy etc until now, I realize that cure is far away due to the side effects of medicine, aiming to play with my friends who take psychotherapy as well as myself He said that.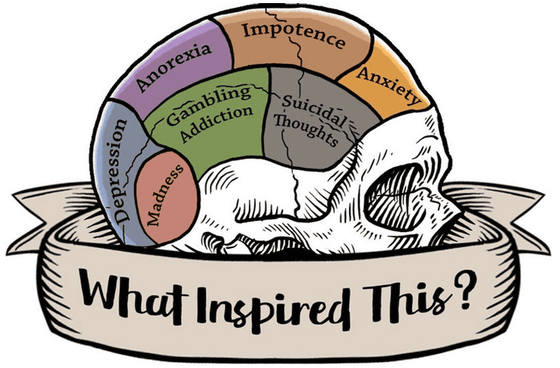 In addition, "Side Effect" is currently looking for commercialization Kickstarter is looking for investment. If you contribute $ 1 (about 110 yen), you will get a modest benefit of raising your name in the upcoming session, and if you invest 20 dollars (about 2200 yen) you will get one set of "Side Effects", $ 55 (about 6200 yen ) When you contribute, you can get 3 sets of "Side Effects". Also, it is said that the card set will be upgraded when the amount of investment gathers over a certain amount, and at present it adds & renews cards and rules, plus fancy pushing on outer boxes and cards promised It has been.

Product shipping is scheduled for March, 2018. A shipping fee of about 30 dollars (about 3400 yen) is separately required for delivery to Japan. The deadline for investment is Japan time, 0:44 on December 8, 2017 (Fri), and it can be supported from the following link.

Side Effects by Pillbox Games - Kickstarter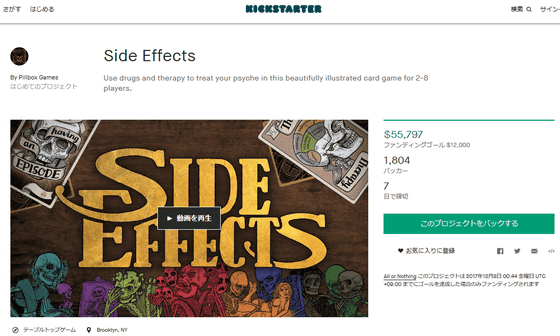 in Game, Posted by log1i_yk