ANA launches the "STAR WARS project", in the fall "R2 - D2" special coating machine planned to be launched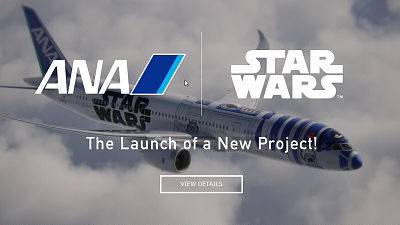 Project where ANA collaborates with movie "STAR WARS", its name is also "STAR WARS ProjectWe announced the start of the special site opened. On the site, a special coating machine that uses the famous character "R2 - D2" that appears in the movie as a motifR2-D2 Jet"Are also published, and in the fall of 2015 it will be in service to international flights.

Start of ANA "STAR WARS Project"
http://www.ana-sw.com/index.html

When you visit the site, the main theme used in the "STAR WARS" series flows, so feelings go to the STAR WARS world in a stroke. Where a mouse is placed on "VIEW DETAILS", it is a place where fans can not resist the sound of R2 - D2 voice. ANA has started this project as "the global market connects Japan," and the project will be continued for five years until 2020.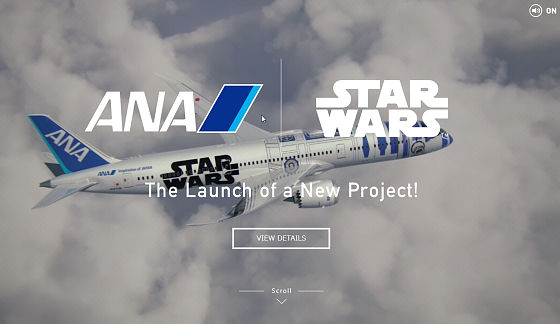 In addition, at the start of the project at ANA, the latest model "Boeing 787" is a movie droid "R2 - D2"R2 - D2 Jet" which painted special paint as a motif is released.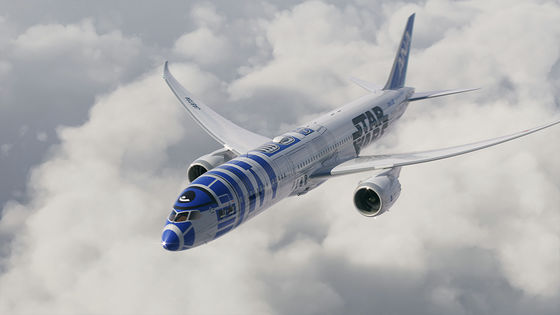 The logo of "STAR WARS" is laid out in the body.



The tail wing paint is painted on regular ANA "Triton Blue".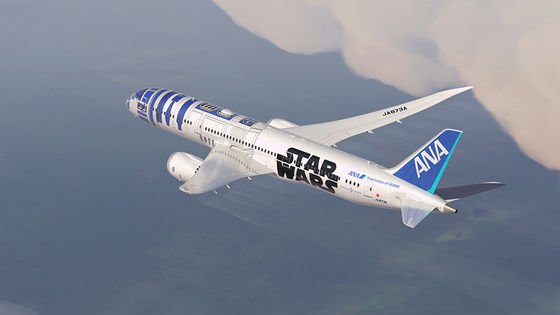 The design of the nose of the 787 aircraft, which was twisted, and the design of R2 - D2 are well matched.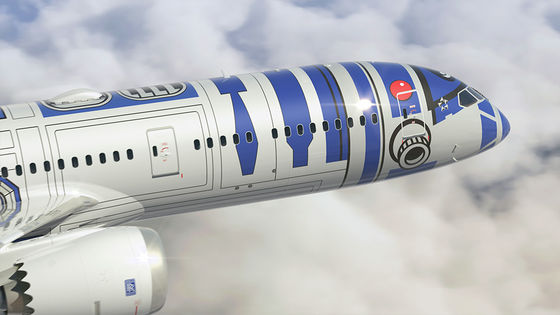 An image movie to which the R2 - D 2 jet flew was also made public.

B787-9 | STAR WARS JET | R2 - D2 JET - YouTube


In 2015, the latest work for 10 years in the series "Star Wars / Awakening of the Force" will be released on Friday, December 18, and the enthusiasm has increased especially among fans of works Situation. On April 17th, the second part of the trailer with Han solo and Chewbacca appearing in the old work is released.

"Star Wars / Awakening of the Force" second trailer is released, new and old characters intertwine to develop chest heat - GIGAZINE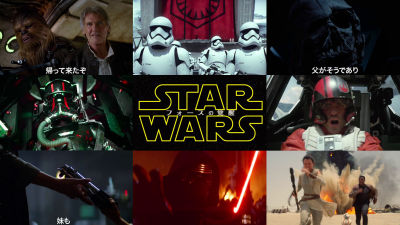 In addition, ANA has opened a special site "ANA PLANET" even on the international site.

ANA PLANET | ANA international flight
http://ana-planet.com/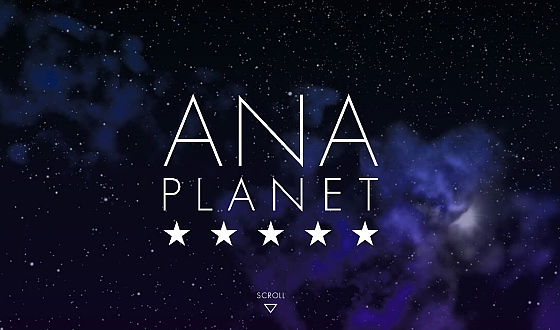 A message that says "To those who travel this star". ANA plans to open the Narita - Houston route from 12th June (Friday) 2015. It seems that the R2-D2 jet will not be in service, but it seems that it will gradually show excitement.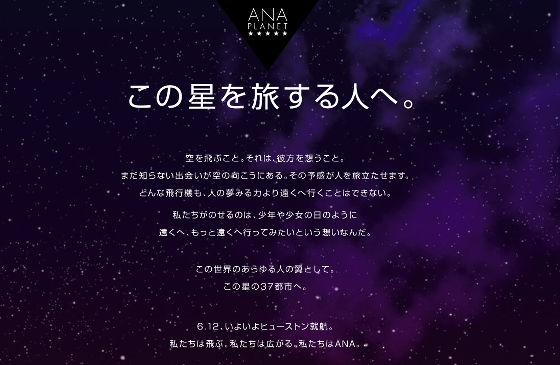 At the end of the page, the mystery countdown timer is also in operation. It is set to be zero at 15 o'clock May 14, 2015, and it is a place to wonder what will happen.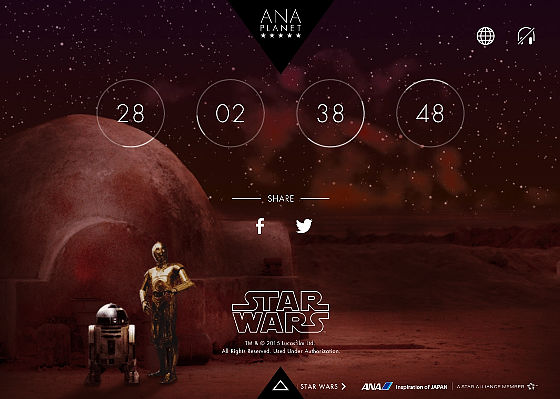 ◆ 2015/04/17 17: 40 Addendum
Three shot pictures of R2 - D2 jet and real R2 - D2, and C - 3PO by saying "Thank you for boarding ②" like "R2 - D2, C - 3PO, boarding ♪" on the official Twitter "Tweets on ANA journey" It was up.

Like R2 - D2, C - 3PO, Thank you for boarding ♪http://t.co/Fndp8vA3hR#SWCAPic.twitter.com/4HymD4PCuv

- ANA journey's tweet 【Official】 (@ ANA_travel_info)2015, April 17