"Katsutakei" where you can eat the finest pork cuts with the fluffy crisp clothing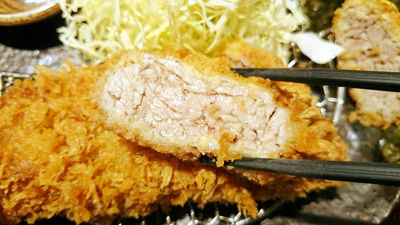 When I looked for something to eat something in Kumamoto, I found out the Tonkatte Tonkatei, which had a high evaluation in the eating log. Although the evaluation of cost performance and atmosphere was divided by people, I thought that there was no mistake because I highly evaluated the taste, I decided to go.

Forestry Industry Co., Ltd. | Katsutakei | Official website
http://hayashi-sangyo.jp/

The location of the shop is about 2 minutes on foot from Shimushima-machi Kumamoto-cho Electric Shinkansen 1F in Shinchicho, Kumamoto-shi, Chuo-ku.


Go through the arcade east from the electric stop and turn the next corner of the big pachinko parlor on the right hand side.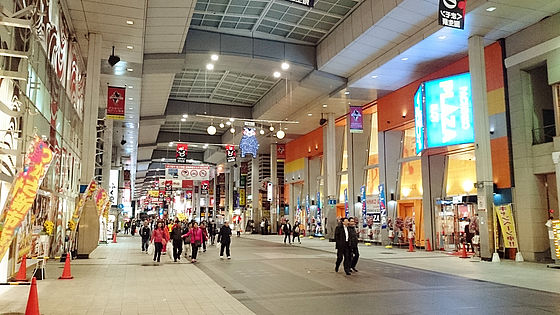 Then Katsuteri is on the left hand side.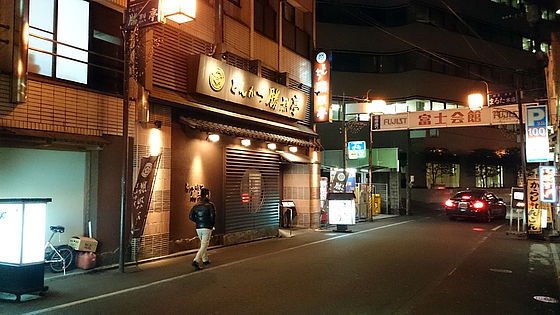 Katsutakei's motto is to "push every effort to one dish".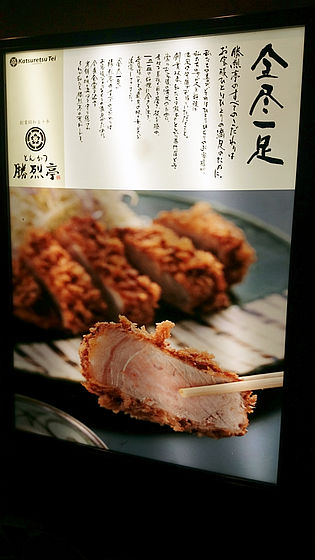 The main menu is "Tonkatsu Zen", and "Specialty Thick fried tofu" in the shop front.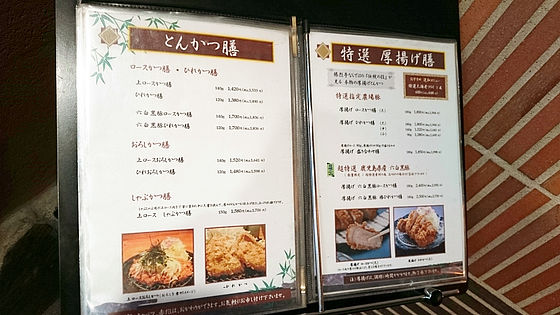 There are also other shrimp fried meat and heaviness.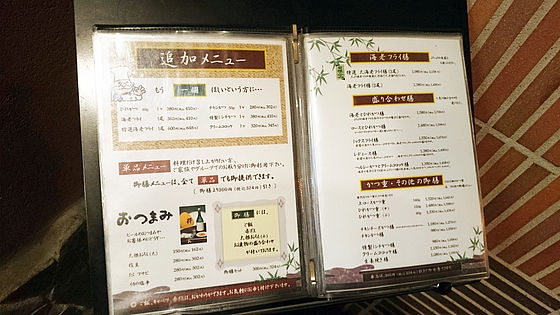 Pork used black pig in Kirishima Plateau and designated farm pig in Kuju Heights, and breadcrumbs are using raw cooked bread crumbs.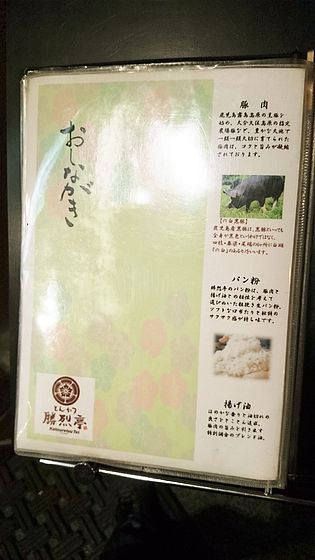 I decided to order "Fried Chicken Six Black and White Pork Fins and Sushi" (180 g, tax included 2700 yen) this time. Pickles, radish, and small mortar will be carried first.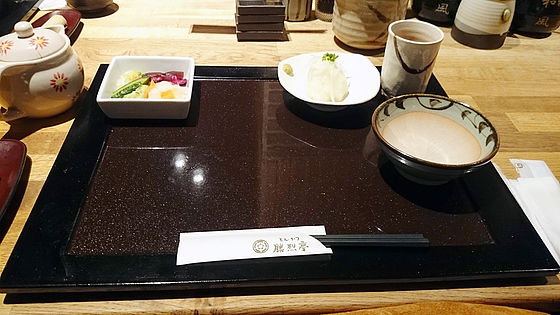 Ponzu used with Daikon, dressing for cabbage, Western-style sauce, sesame, Japanese style sauce etc. are lining up.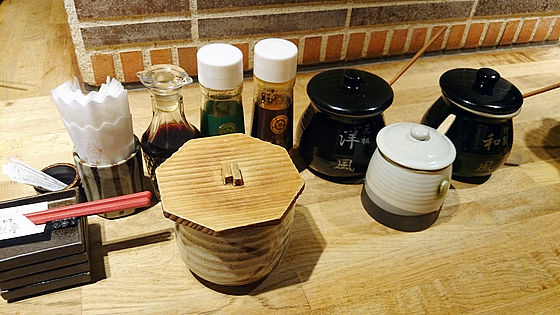 Takaya is gissilious for this container.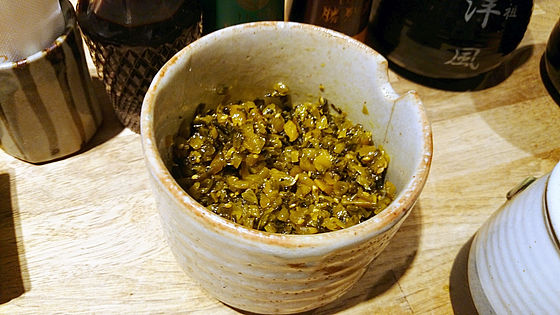 Tonkatsu, rice, miso soup has been brought down in less than 10 minutes, and we have all the meals.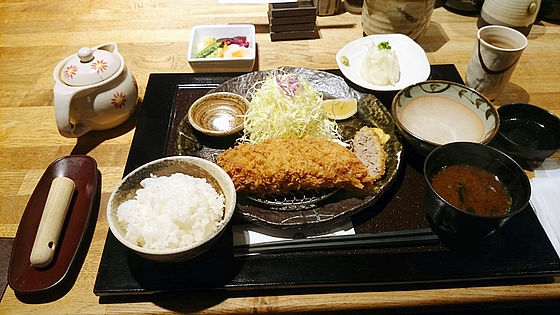 This is a 180 gram stick. There are some shops that really make slender things like sticks, but the stick here is a little flat. However, plenty of thickness. It is about 30 g in this one run.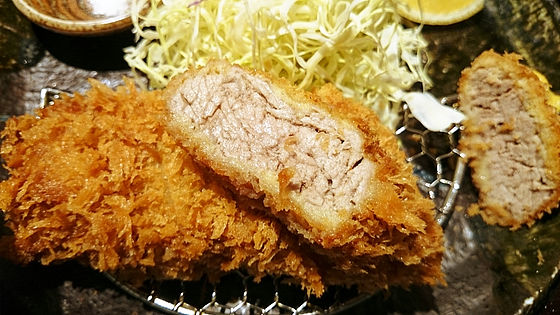 As it is said to put a Japanese style sauce in the sesame seeds, drop down the sesame and mix Japanese sauce and mix it.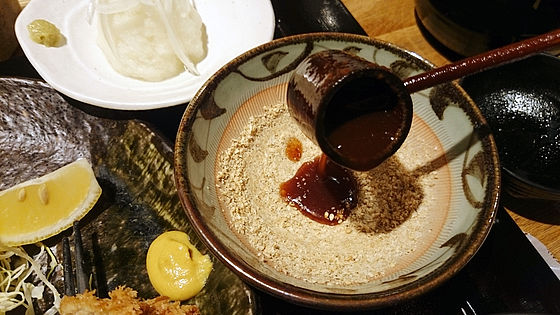 Sesame flavor is added to the slightly sweet taste, this delicious sauce alone is delicious, but the powerful taste of overcoming it. In spite of this, it seems like a strange voice is likely to come out like "Hoo!"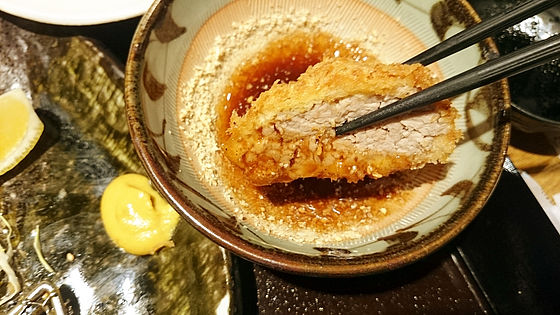 I got advice from Western - style sauce and sesame not to match, so I tried it directly. It is said that the sauce which is a bit too much is based on Worcestershire sauce and is dry. However, it is still wonderful that the taste of meat comes out in front without becoming "meat of sauce flavor".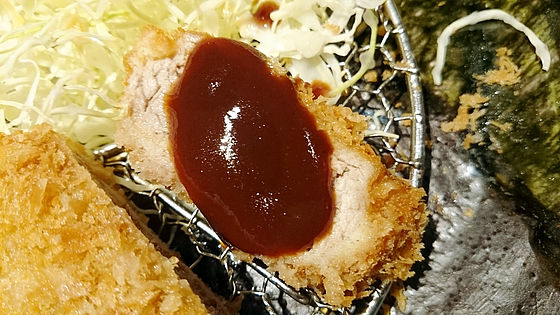 Not only the meat but also the clothing is distinctive, when it gnawed, it is not "garl" but "paraparat" and it collapses and spreads in the mouth feeling spreading. Like a good quality shaved ice, there is a texture that is sharp at first, but it melts soon. Perhaps because of this garment, you may be able to taste the meat firmly.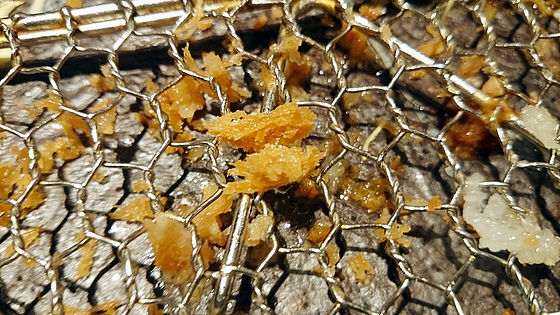 I can try various ways of eating, so I tried each piece at a time. When putting only a little salt on clothes and eating it, the atmosphere seems to be communicating. If the meat itself is tasty, you can tell that the seasoning is OK even a little.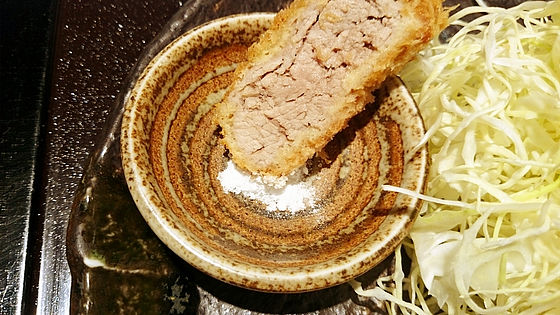 It is ant to wear a bit of mustard.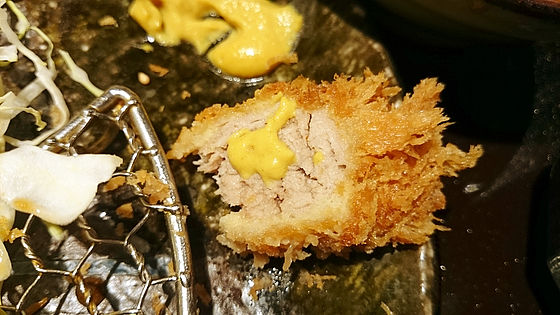 If you want to eat refreshing, you can also eat gravy ponzu with wasabi. If you use too much radish, you will be bothered by the fact that the feeling of fluffy clothing is gone.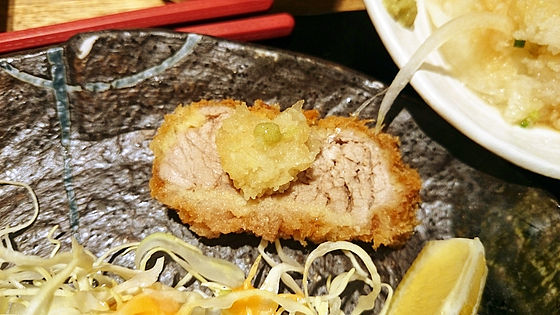 Rice, miso soup, cabbage is free. Because there is no feature such as eating a cup of bowl of rice with this piece of pork, it makes me full enough to get hungry.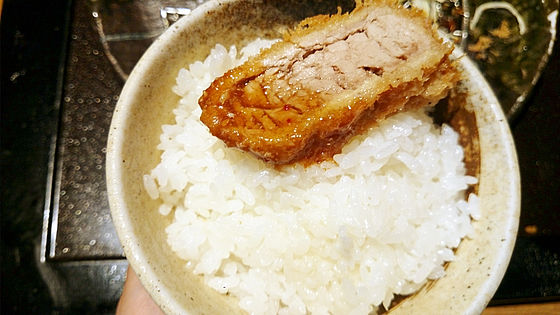 The shop itself was not noisy and a good atmosphere was drifting, the satisfaction was quite expensive. I'm sure you will be able to respond to the expectation that "I want you to be the only one that will give you more than 2000 yen." By the way, if it is lunch, you can eat set meals in the 1000 yen range, so it is possible to have a queue. Opening hours are from 11:30 to 22:00, of which lunch is open until 16:00 on weekdays. Since it is open except December 31 to January 2, if you can take time to eat rice in Kumamoto, please go once.