Announces biometric authentication "Windows Hello" that allows Microsoft to log in just by showing her face


Microsoft can access Windows 10 device with user's face · iris · fingerprintBiometrics(Biometrics authentication) system "Windows Hello", A tool that can log in to various Web services by biometric authentication"Microsoft PassportWe announced that it will be equipped with.

Making Windows 10 More Personal and More Secure with Windows Hello
http://blogs.windows.com/bloggingwindows/2015/03/17/making-windows-10-more-personal-and-more-secure-with-microsoft-windows-hello/

The way you actually access Windows 10 devices with "Windows Hello" can be seen from the following movie.

Making Windows 10 More Personal With Windows Hello - YouTube


I sit in front of a Windows 10 equipped PC whose men are locked.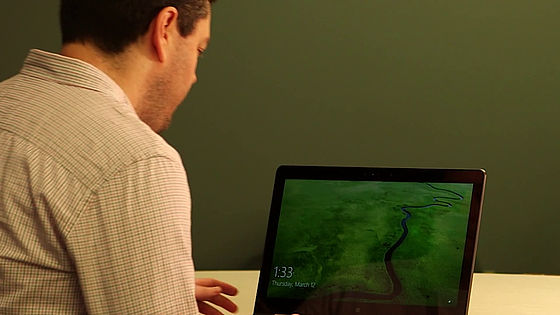 Then the PC immediately recognizes the user and displays the account information "Scott".



You can access the desktop without touching the PC even once as it is possible to operate. Note that Windows Hello is a system that can be authenticated with face, fingerprints, irises, but only for terminals equipped with fingerprint reader, infrared sensor, and other biometric sensors.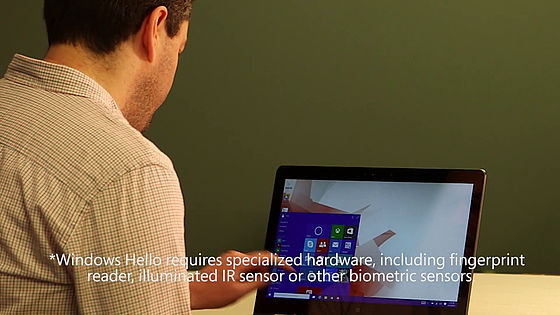 Regardless of the brightness of the room as below you can recognize the user accurately with the infrared sensor.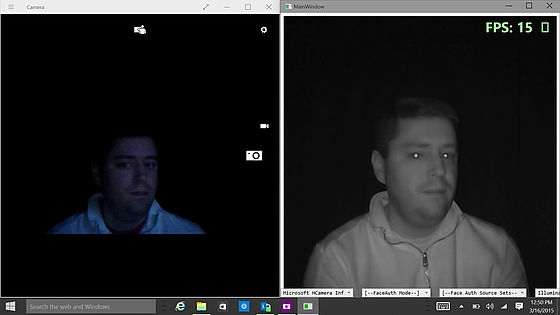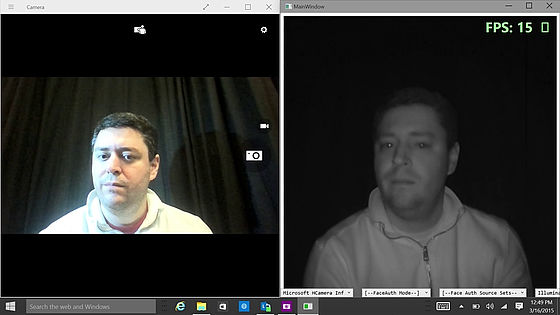 Also, looking at the actual user's real picture to the PC, the lock is not released ...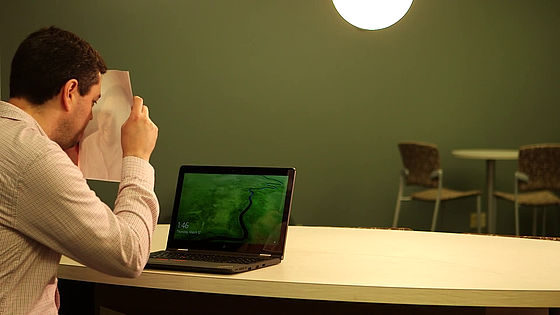 When taking a picture and turning his / her face, I immediately recognized the user and the lock was released. The registered biometric information is stored only in the terminal, it is not pear to be stored on the net. Windows Hello security is "Enterprise grade"It means that you can log in to the terminal safely than using a conventional alphanumeric password.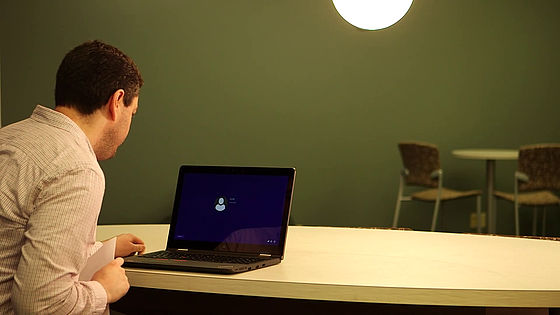 Subsequently, "Microsoft Passport" will be able to log in to various Web services with biometric recognition. It is difficult to manage if you set a password here and there, but if it is a website compatible with Microsoft Passport, it is a new password manager that you can log in safely without having to enter a bothersome password.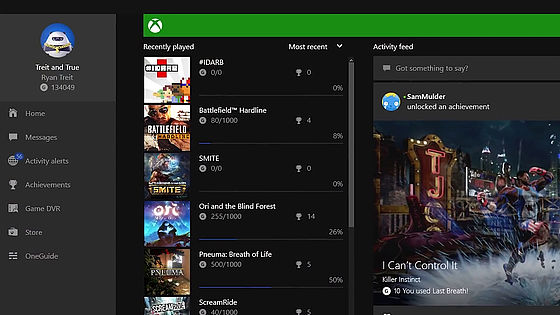 For example, "Financial Management Application"My ExpensesWhen you see the login screen of ... "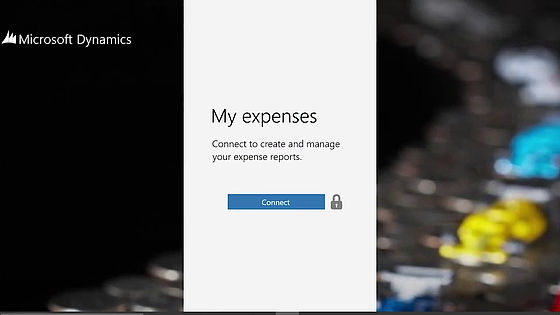 The screen switches automatically, and authentication begins with "looking for you".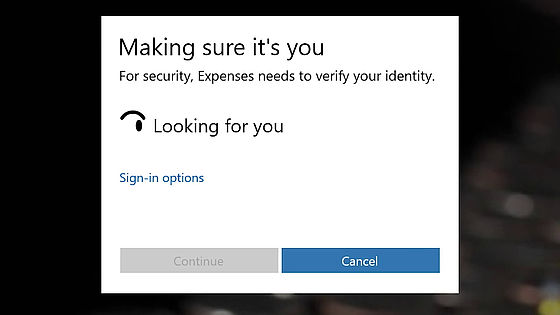 Immediately, it says "Yup! It's you! (I identified you!)" And it was identified as the correct user.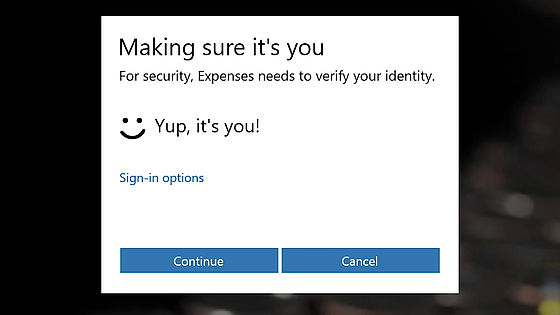 That means that you can open the application and operate it.