Next iOS 9 will be distributed in the fall of 2015, and "iOS 8.3 public beta" for 100,000 people only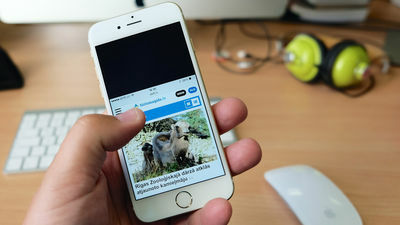 ByKārlis Dambrāns

Apple is trying out the latest beta software and asking for feedback "Apple Beta Software Program"We are preparing to provide iOS public beta following OS X. A beta program of "iOS 8.3" will be made public by the middle of March 2015, and the beta program of the next big update "iOS 9" will be released around the summer of 2015, 9 to 5 Mac reports.

Apple will fight iOS bugs with first-ever iOS Public Betas: 8.3 in March, 9 in summer | 9to5Mac
http://9to5mac.com/2015/02/20/ios-9-public-beta/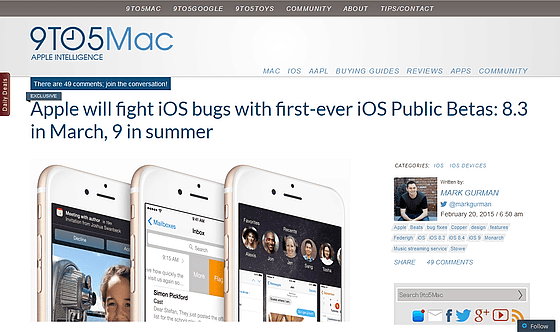 Apple Beta Software Program
https://appleseed.apple.com/sp/betaprogram/welcome

Apple launched the "Apple Beta Software Program" in October 2014,OS X Yosemite(10.10) beta program is offered. More than 1 million users have registered with the Apple Beta Software Program, and feedback from users is an official photo application replacing "iPhoto"PhotosIt is being used to develop the latest version OS X (10.10.3) with "

Subsequently, the beta program (Stowe) of "iOS 8.3" is scheduled to be offered, but according to 9to 5 Mac, the number of users who can receive Stowe will be limited to 100,000 people. At the beginning of publicationA bug-covered iOS 8It will be expected to be a countermeasure.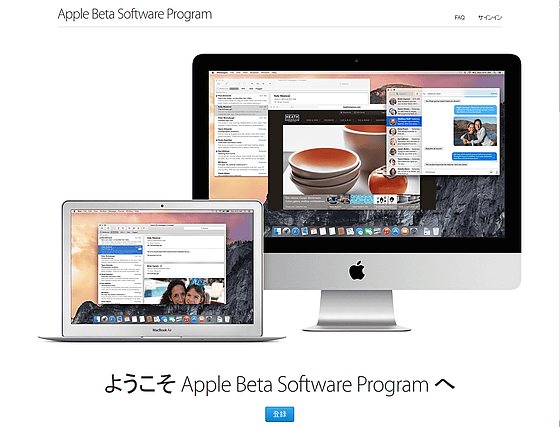 For iOS 8.3 updateWireless CarPlay · Google 2-step verification · Emoticon updateAnd Siri's speech function improvement, and furthermore Apple is also preparing to offer "iOS 8.4" beta program (Copper) which adds its own streaming service. It is planned to release beta program (Monarch) of "iOS 9" featuring enhanced performance, and Monarch will be offered at WWDC in June 2015. The official version of iOS 9 will be around the fall of 2015.