15 points already known about "Apple Watch"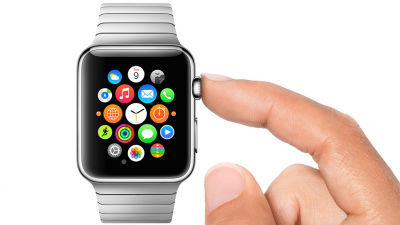 Apple will hold a recital from 2:00 am on March 10, 2015 Japan time.New MacBook Air with Retina displayYaAn iPad with a display of more than 12 inchesAs Apple Watch's shipping schedule is approaching, as the appearance of rumors goes on, the Verge is summarizing the information of Apple Watch that has been revealed so far, as it is expected that the product will appear .

Ahead of Monday's event, here's what we already know about the Apple Watch | The Verge
http://www.theverge.com/2015/3/6/8160807/apple-watch-rumors-march-9-event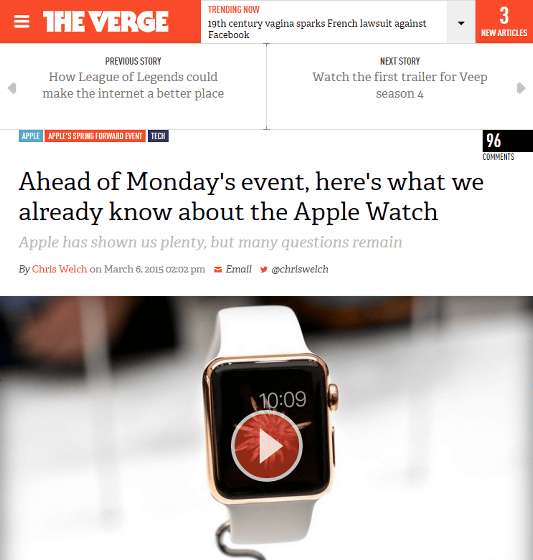 ◆ 01: It was announced as "One more thing" for a long time
In September 2014, Apple CEO Tim Cook announced Apple Watch as "We've worked on new products over an incredibly long time." It was for the first time in a few years that Apple cut out "another one" and made an important new item appear.

◆ 02: Apple Watch has three versions
From the viewpoint of durability of the display, Apple Watch has three versions available. For sports, Apple Watch Sport is enhancing durability by mounting Ion - X glass on display in aluminum body, standard model is made of stainless steel chassis, sapphire glass enhanced scratch resistance (scratch resistance) Adopted display. And the other is an 18 - kilogram Apple Watch, which is 40% more durable than steel by using goldIt is said to be high. Although price is not disclosed, it is thought that the sports model is $ 350 (about 42,000 yen), the other models are even more expensive, even if the band is changed, the price will rise.

◆ 03: There are two sizes
There are two kinds of cases, 38 mm and 42 mm in size.

◆ 04: The limited function version did not feel "overwhelming"
Apple Watch has a notification function and a fitness function of a smartphone such as Android Wear, it is said that heart beat sound can be monitored, but the sample worn by The Verge reporter was restricted in function and pioneer I did not feel the overwhelmingness to exist. I hope that new functions will be revealed at this recital.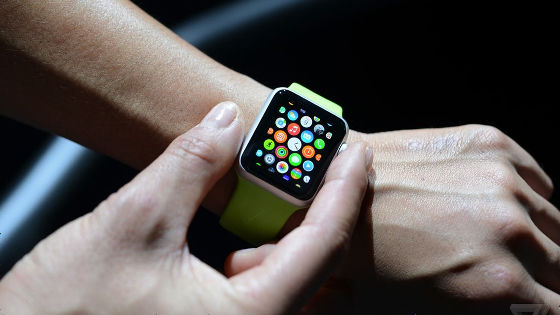 ◆ 05: Various operation methods
Since the display is small and the touch operation is restricted, in addition to touch operation, it is also possible to operate with sound using Siri. Also, a way to communicate by sharing heart sounds with other Apple Watch users has been shown so far. In addition, it is also a point that Apple Pay can be used because NFC chip is installed. actuallyComment on using Apple Pay with Apple WatchIt has been made public that pairing is done by entering a password or fingerprint authentication on iPhone with Apple Watch attached. You do not have to pair every time you use Apple Pay, and Apple Pay once paired Apple Watch will be unlocked from the arm until you unlock it.

◆ 06: iPhone required
It is said that applications that will be completed only on the Apple Watch appear around the end of 2015, but the iPhone is essential as it will use the application on the iPhone for a while from the release. Users of iPhone 5 or later are required, so users of previous models and Android users can not use for a while.

◆ 07: Shipped in April
Tim Cook, CEO of Apple Watch, shipped in April 2015, "I am looking forward to that day everyday."

◆ 08: entry into the fitness field
Tim Cook expresses Apple Watch as "very personal", Apple Watch is equipped with a sensor, it can measure heart sound, an application that determines the goal etc. and records daily exercise amount is preinstalled It is said to be done. It is a big difference from Apple's that Apple itself is going to do app development like an iPhone, not to external developers. Also, because there is internal storage, you can also run while listening to music with Apple Watch, leaving the iPhone at home.

◆ 09: I have to charge every night
According to Tim Cook, "Users have to charge Apple Watch every night". However, it has also been reported that Apple is working on improving battery performance towards the launch.

◆ 10: Presence of power saving mode
In order to suppress power consumption even a little,Apple Watch is equipped with a power reserve mode with less power consumptionIt is also said.

◆ 11: It's okay if you put it in the shower
It is unclear exactly how much waterproof performance it is, but Tim Cook said "It is okay to take it to the shower room". It seems that it will not be a problem even if you sweat in the gym while wearing Apple Watch, or it falls into unexpected rain. The chipset is covered with synthetic resin so it seems to be OK to some extent, but it is not mentioned about use during swimming. ,

◆ 12: Charging method is inductive charging (electromagnetic induction charging)
There is no Lightning port in Apple Watch, and we adopt a charging method that combines MagSafe technology and electromagnetic induction charging. The user simply brings the connector near the back lid of the Apple Watch, and the magnet automatically attaches the connector to the charging unit and connects it perfectly.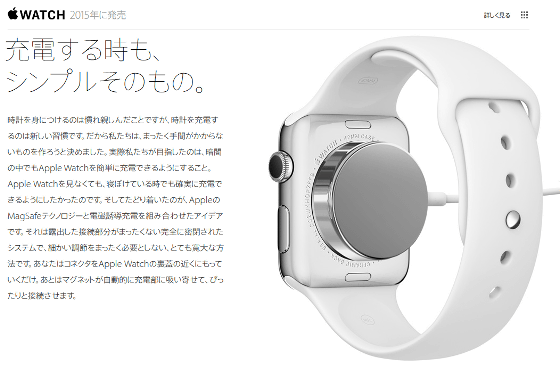 ◆ 13: It is a fashion item
Apple Watch not only the technology aspect, but also the item focused on the "fashion" aspect. We put advertisements in fashion magazines and products are also exhibited in high-end boutiques that we did not handle until now.

◆ 14: It is stored in a safe
By treating Apple 's 18 - kilogram Apple, Apple is also working to enhance security.9to 5MacAccording to the plan, 18 golden Apple Watch will be managed in the store every night at the store. Also, based on these new management systems, there is a possibility that more expensive products may appear.

◆ 15: Designer'sJonathan IveMr. is proud of Apple Watch
Mr. Jonathan Ive, design and chief, in Apple's product design in recent years has played a major role, but Mr. Ive has devoted considerable time to the design of Apple Watch, and quite proud such as talking about the reverse side of development It seems to have.

Furthermore, in addition to Apple Watch, the following points are also anticipated for Apple events to take place from 26 o'clock.

6 things to expect from Apple's Watch event on Monday | The Verge
http://www.theverge.com/2015/3/6/8158805/apple-watch-macbook-announcement-rumors-news

Other than what Apple Watch is supposed to announce, new MacBooks, updated MacBook Air, iOS 8.2 etc. Large screen iPad is rumored to have a 12.9 inch displayProduction is delayedTherefore, the possibility of being announced this time seems to be low. Likewise, Apple TV and music streaming services etc are not likely to be announced.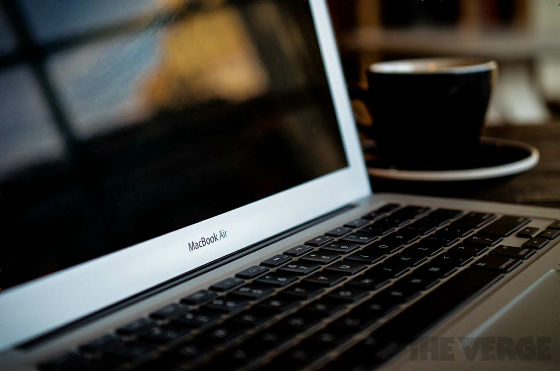 Both Facebook, BMW, and the app are considered to be developing Apple Watch at the moment.

Apple's Secret Lab Lets Facebook Fine-Tune Apps Before the Watch's Debut - Bloomberg Business
http://www.bloomberg.com/news/articles/2015-03-06/apple-s-secret-lab-lets-facebook-fine-tune-apps-before-the-watch-s-debut