I've been eating all the mashimi at Osaka's Doka Hebiroki Ramen "Ramenso History"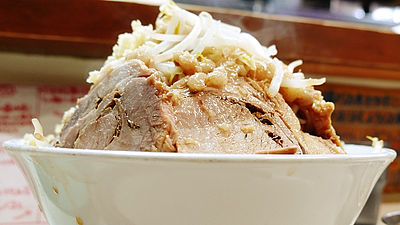 Speaking of ramen Jiro is also known as "girolian" is also popular as a fans to produce enthusiastic fans is also popular ramen stores supermarket, when wanting to increase garlic, yasai, Abra, caramel is known as a unique ordering method to say "Mashimashi" I will. One of the Jiro ramen chains from Kyoto that the former store manager of such Ramen Jiro startedRamenso tucked in history"Is in Osaka, it is said that he is making a queue everyday, so I actually went to the shop and challenged" All Mashimashi ".

Ramen-sushi history heading - Shimonisho / Ramen [Eat Log]
http://tabelog.com/osaka/A2701/A270307/27051592/

The address is "Shimon Shinzo 5 - 5 - 9 Higashi Yodogawa ku Osaka prefecture Osaka prefecture." Hankyu Chisato Line of the nearest stationShimonisho StationArrive in a few minutes on foot from the hotel. It is about a 10-minute walk from Awaji Station next door, where express and express stops.


That's why I arrived at the store after 19 o'clock.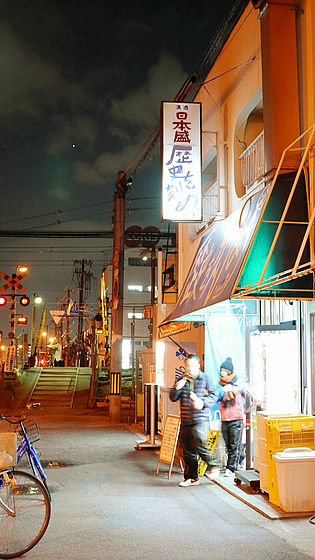 I usually have a queue, but thanks to the fact that I arrived a little early, there was room for one person, so I could enter the store immediately.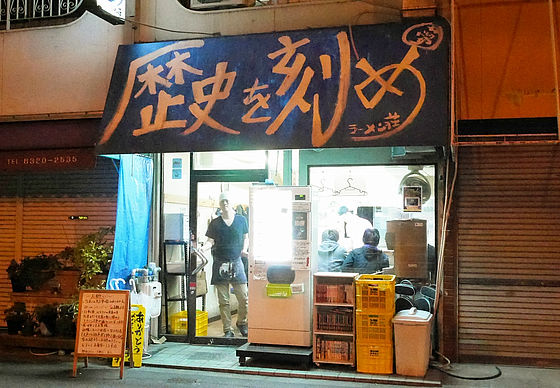 Before entering the shop it is necessary to purchase an order plate with a vending machine.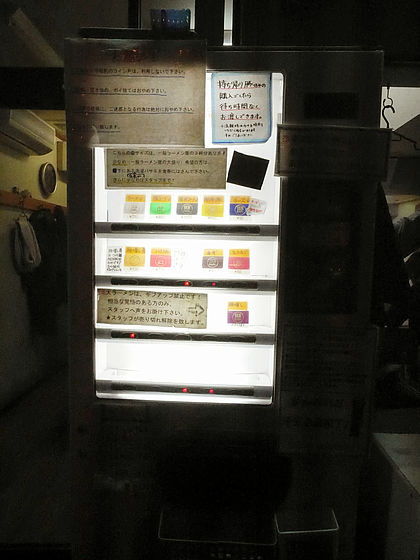 All menus are tax-included "Ramen (730 yen)" "Pork Ramen (900 yen)" "Pork W Ramen (1000)" Take-away Pigs (900 yen) "Cheese (50 yen)" "Pork Increase (100 yen) "Tsukemi (750 yen)" "Longhouse (50 yen)" "raw egg (50 yen)" has become. There is "noodle increase", but it is always sold out, and the give up is prohibited. It is a terrible menu that only the strong man who is prepared with considerable price can sold out from the staff sold out. This time I got "pig ramen".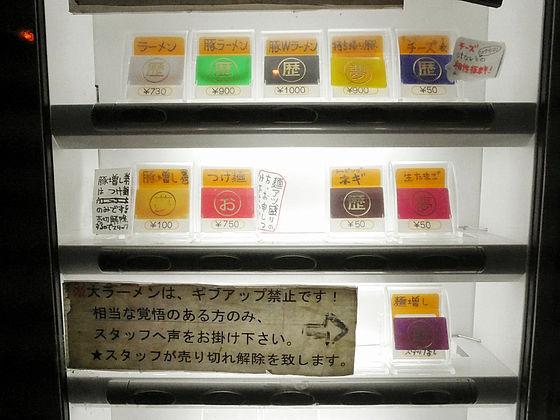 The ramen which is "Ramenso Ikebukuro Honten" is all three times as much as a general ramen shop. If you want to make it a little less (a big ramen in a general ramen shop), just pass the plate with the white laundry shelf underneath and pass it.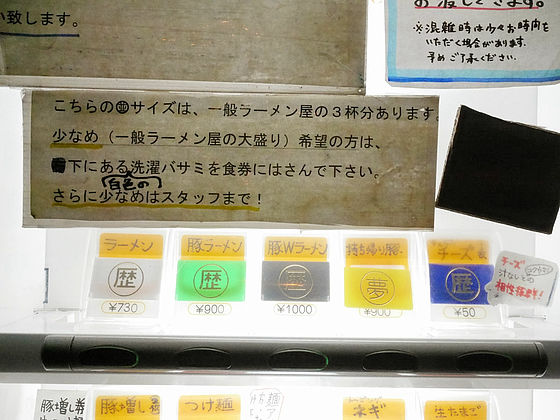 Before arriving, you need to take your own chopsticks, brush and towel at the entrance.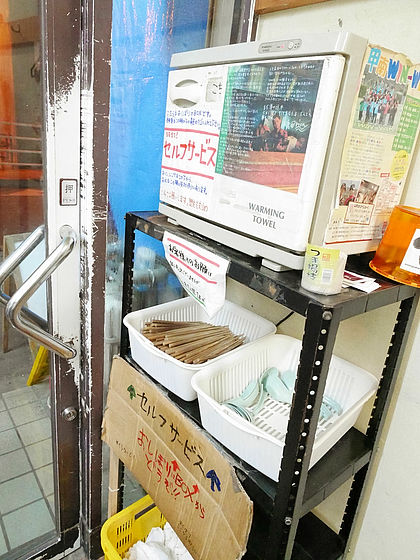 I got it passed through a seat of pepper. The inside of the store was about 10 people in size, but when I looked outside, a queue was made.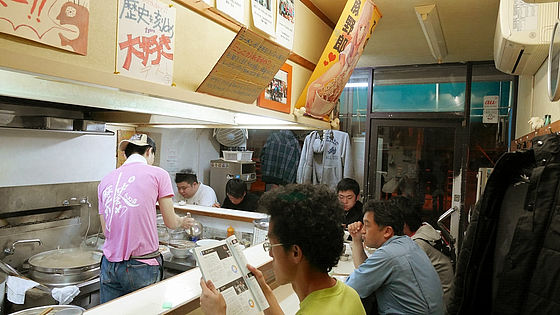 Place an order plate at the counter and wait. Looking around inside the store and looking around, the beautiful girl from above encourages me "this, Ponnoro".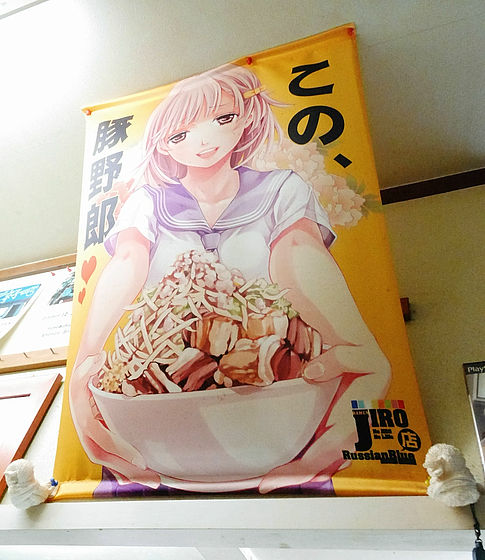 Since there was also a paper on which "Elevated Abra" was written, I was doing image training until my own noodles arrived. By the way, "Abra" means soy sauce pickled with backfat and meat.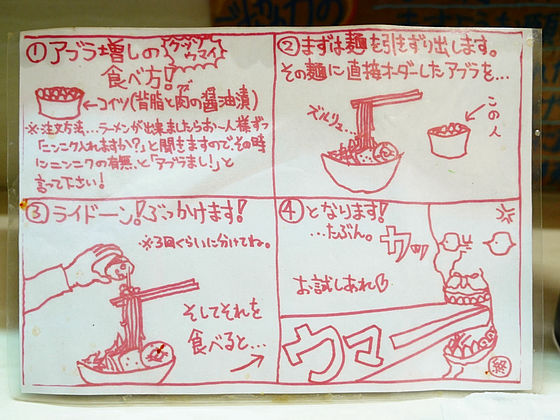 After finishing eating, it is good to raise the tableware to the counter and put the hand towel in the entrance box. Most people are doing the same, wiping cleanly to their table where they finished eating, and it is appearing that they are loved by regulars.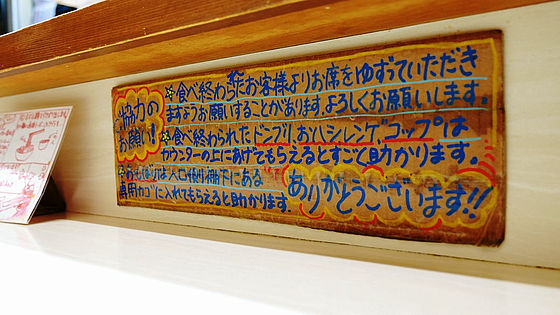 When you get ramen, ask staff "Do you want garlic?", So let's tell you what toppings you want, such as "garlic, yamay, abra, caramel". Since Yasai and Abra are included from the beginning, if you do not have anything, answer only the presence or absence of garlic. This time I tried to tell you that "garlic is present, Yasai · Abra · Karame is all Mashimashi."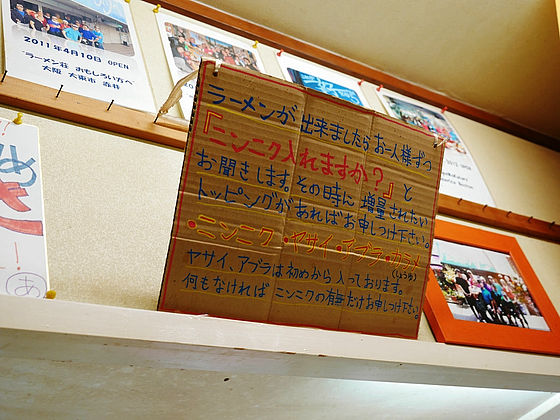 Finally, pig ramen whole mashimi arrived.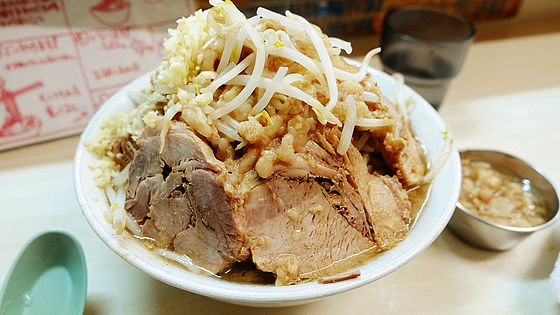 Looking from the side like this. In the photographs I saw on the net before coming, I thought that "it would be okay if all the mashimashi in parallel was fine", but when I saw the real thing, my confidence began to shake a little.



Plenty of chopped garlic.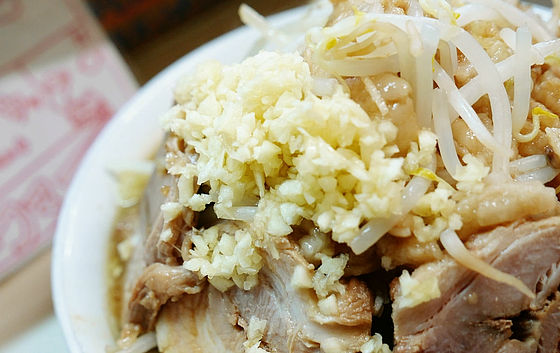 Because it is sweet ramen, chashu is going around lots of vegetables.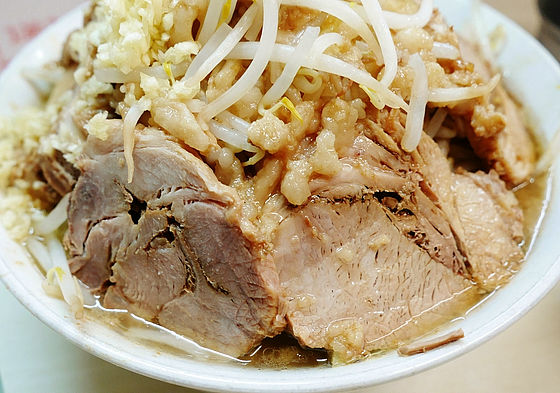 Pull out the noodles from the bottom immediately ...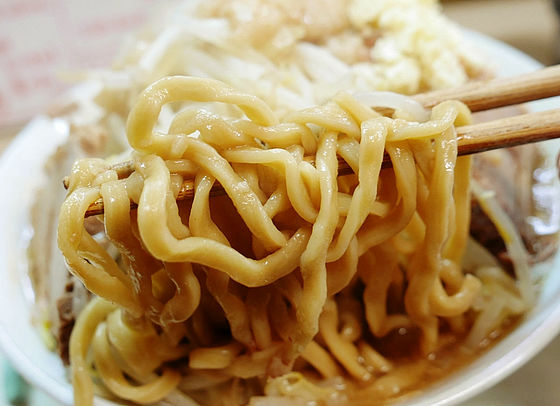 I will spend about one-third of Abra.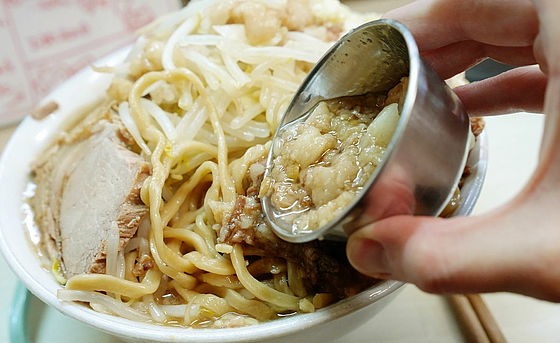 I will sedate as it is. Absola soaked in soy sauce is added to the thick soup with soy sauce and guts acting, so I can not afford it on my belly. The noodles are rich but chewy thick noodles, very eatable.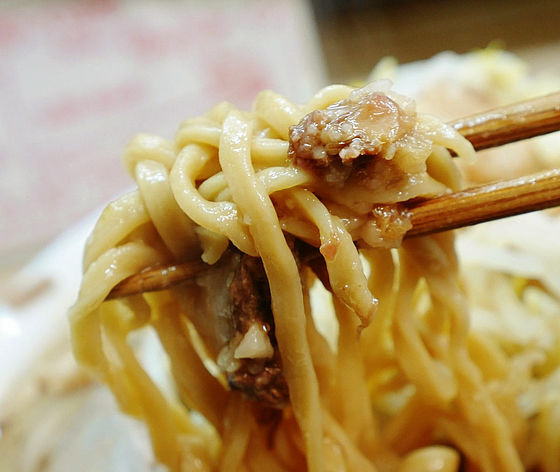 The soup was based on soy sauce and I also felt the unexpected clear taste.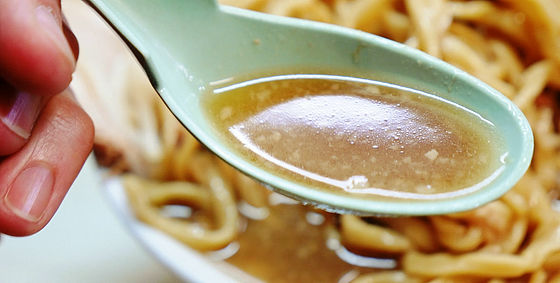 There are plenty of chunky cut sliced ​​rice and it is cooked softly.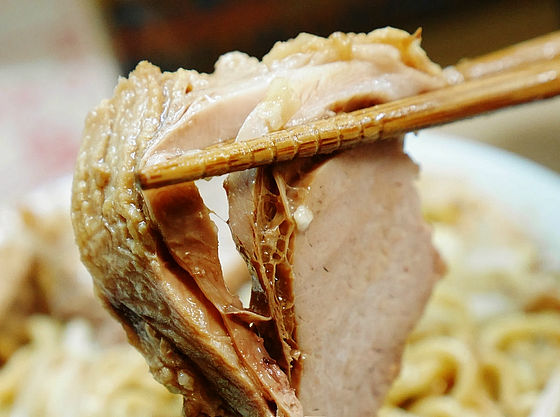 We will continue to add Abra in addition. I should have eaten about half at this point, but I can not feel evidence that ramen is decreasing from bowl. However, at the same time, the neighbor who received ramen ate at that time finished eating.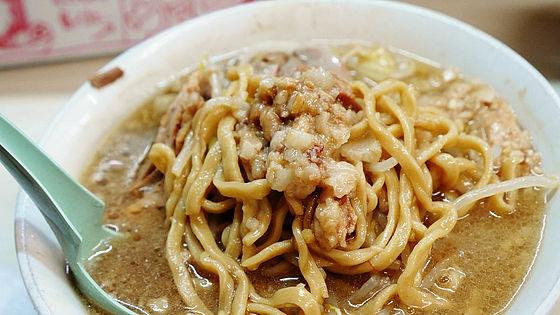 I will quickly engage in a slurp and a noodle. At around this time, the oils of added Abra and Chashuu melt, and the soup changes to "Taste of Fat".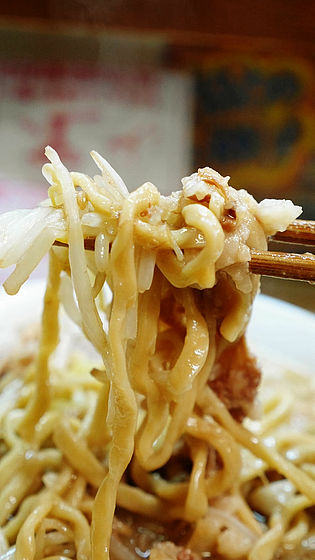 I finished eating almost noodles somehow, the last sport with vegetables. Although I manage to eat it somehow, I thought from this heart that "it was good not to make it a great sun" from around here.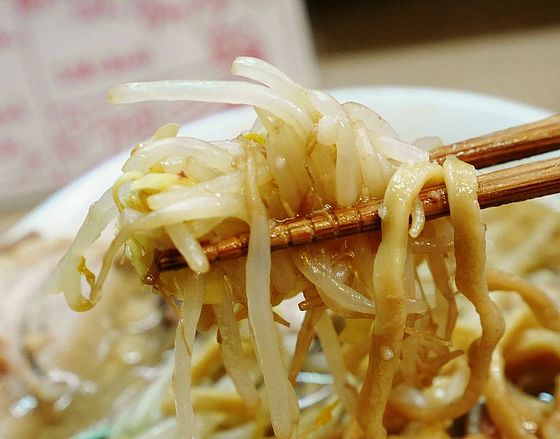 I will challenge the last chashaw.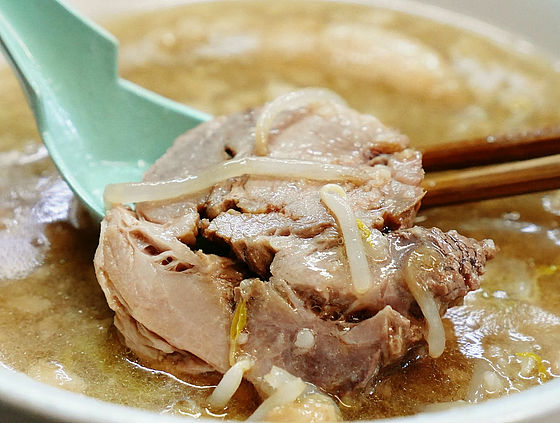 Somehow finished ... ..., when I thought I found the last fat of plenty latent in the soup. Desperation for a moment gave me a glimpse, but I managed to throw it into my mouth. Pork ramen had a total of 6 or 7 extremely thick barbecued pork.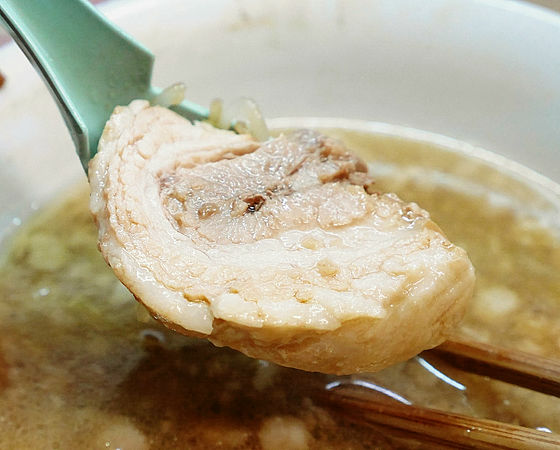 So barely completed the noodles and ingredients. The soup is changed to the first soy sauce based taste, it has become a soup which feels intense the sweetness of grease, and indeed it is abandon to drink soup.All you can eat KentuckyEvery 12 to 13 eating fried chicken every year, but "Ramenso History in the History" ramen was overwhelming volume that is unlikely to be complete or more than average. But its intense taste is strange where it is getting to eat again after a while.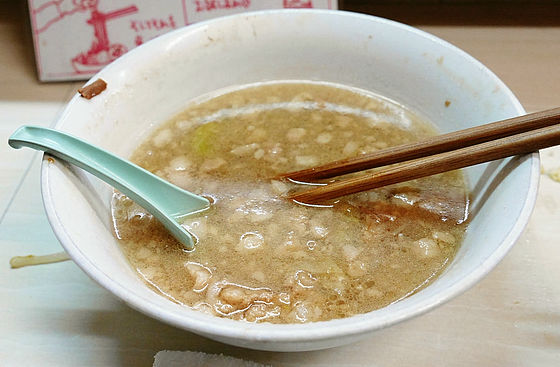 It was around 19 o'clock on weekdays that we visited this time, but until around the end of the day we had a queue of about 10 people outside.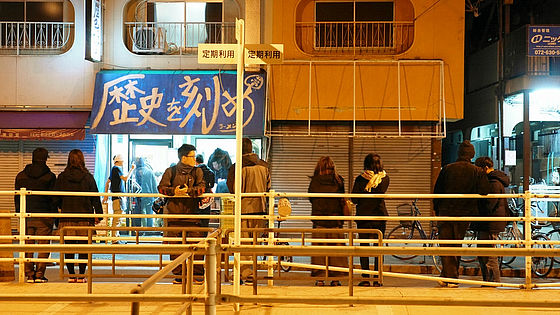 In addition, there are other shops of "Ramenso" series, Kyoto's "Think about it on a global scale"Tell a dream"In Osaka,"To the funny oneHyogo's "Because I like this"Unique store names are all in line. Also, in the state of Massachusetts, USA "Yume Wo Katare"Has also opened,"Garlic Mooremore"Is it a call that is born as well? Because every Sunday is closed every Sunday and there is also a coin parking nearby, people who like Jiro series ramen should try going once.