I tried acting miso soup in Cuba that is still being distributed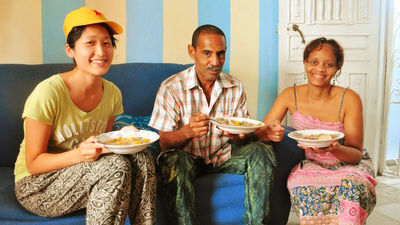 At the end of 2014, President Obama announced that negotiations for normalization of diplomatic relations between the US and Cuba were announced, and we tried miso soup in Cuba which is currently talked about.

Nice to meet you! newlyWorld newspaperI became a special reporterMiya Yatabeis. Over a year and a half has passed since I traveled the world while acting on miso soup. This time I will tell you how I acted miso soup in Cuba.

◆ Why miso soup?
In the first place, why do I behave miso soup? To travel around the world, it was the first opportunity I wanted to have art that can communicate across language barriers. Because I am poor at singing and I can not draw pictures, I thought that I would behave in Japanese "Mother 's Taste" miso soup. Right now, the style of traveling by making miso soup is a good way to meet with local people, and traveling is exclusively made available to miso soup. So farWe have had miso soup at 12 overseas locations.

About Cuba
Wikipedia's Cuban article"It is sometimes described as a" red island floating in the Caribbean "because of the socialist regime which was first established in the Americas.

Speaking of Cuba, a slightly sweet rum made from sugarcane, "Cigars are limited to Cuba.Music that echoes to Seoul, a high-quality cigar that is said to be said. And the best is people. A smile gives us a greeting saying "Ora! (Hello in Spanish)", and this also returns a smile with nature.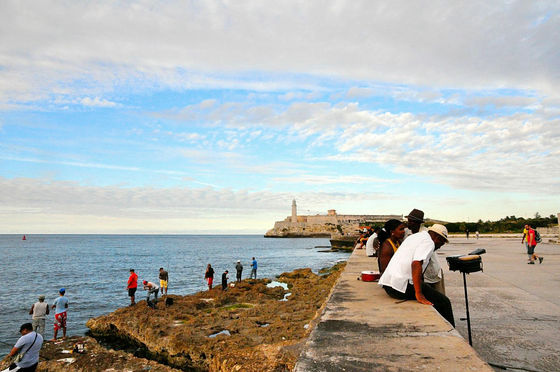 I will make miso soup for this person
What I decided to act on Miso soup is the Milka family members who stayed at the time of staying in Havana. Mr. Mirka (left), a gentle husband who is in a good mood at the evening in the evening (middle), and a family expectation star who goes to a dental school, a 22 - year - old daughter Mirenet (right) .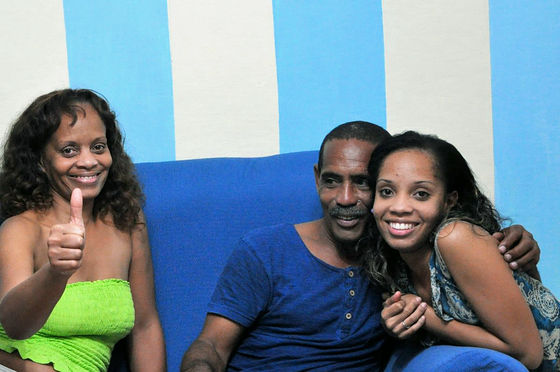 There is an apartment of the Milca family in the Historic Old Town of Havana. It is a friendly and lively area where music never stops.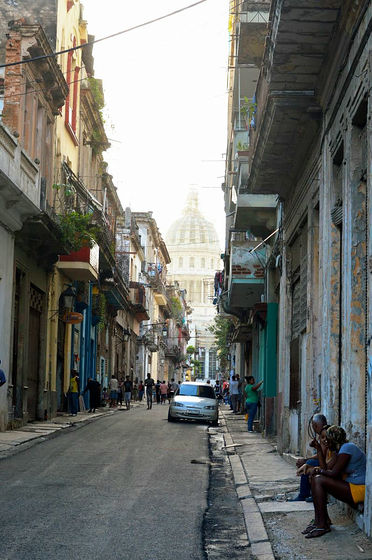 In Cuba there is a system called "casa particular" where foreign tourists stay at home in general. For travelers, it is a nice mechanism because we can stay at cheaper than state-owned hotels and see the life of Cuban people. In the case of a kind host like Milca, taught me how to get on the city bus, tell me Spanish and care about my physical condition so I can feel Cuba close to everyday, I was looking forward to going home.

I want to make miso soup for proof of friendship! From that kind of thought, I made a suggestion, "Please eat miso soup with everyone in the family!" I hope to successfully communicate this feeling with miso soup as a trigger ... ....

◆ Culinary culture of Cuba
The motto when making miso soup during a trip is to understand the food culture of the country as much as possible. By knowing what is being eaten you can take one step closer to miso soup that people in the country think it is "delicious". Let's introduce some Cuban food!

Set meal
Pork, chicken and goat meat are well eaten. Rice is like rice red rice called "rice" or "congri". Vegetables such as potatoes, beans, salads are attached. There are a lot of set meals of this combination. The price is completely different depending on the shop, it is 100 yen to 1000 yen. The photo was 1,000 yen for tourists, including drinks and desserts.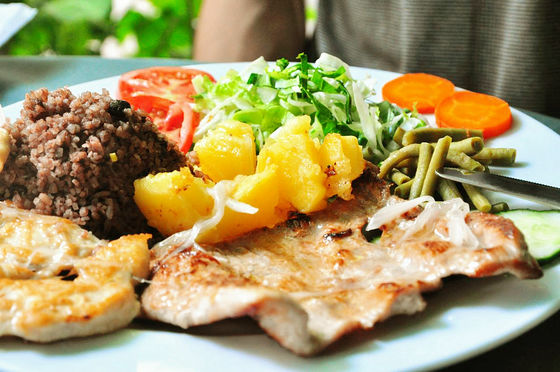 · Braised goat meat
Soup from the bone was a delicious dish. Please boil it together with boiled potato. This is 300 yen.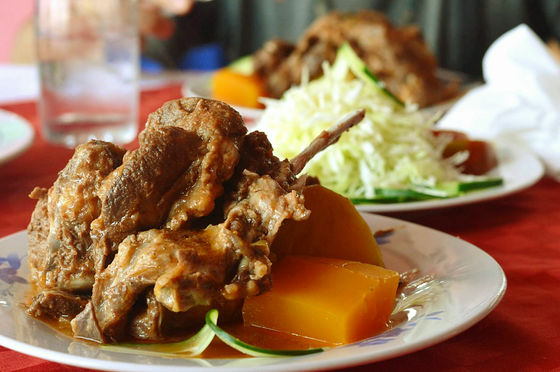 · Ham Sand
Available for around 20 yen. However, bread and ham taste similar when going to any shop.



·pizza
Pizza baked in the oven is hot and delicious! Depending on the topping, you can buy it for about 40 yen.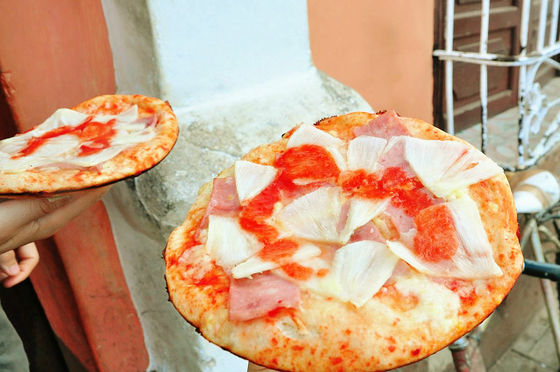 Well, I always worry about what kind of miso soup to make. Cuban cuisine has a strong image of a light taste seasoning which made use of the taste of the material, and the existence of meat seems to be important too, so I thought about trying to make miso soup with pork juice like it seasoned firmly. Also, I also noticed the presence of potato cassava taste of delicious texture,CassavaI also decided to make miso soup with full volume that will fill my stomach just by eating miso soup.

◆ Buy to the market
First of all it is buying. Cuba has a food distribution system. With this system, Cubans can purchase food regularly at a low price. However, because that is not enough, I will go to such a market which is held every day. I am shopping at this market because I am not a Cuban.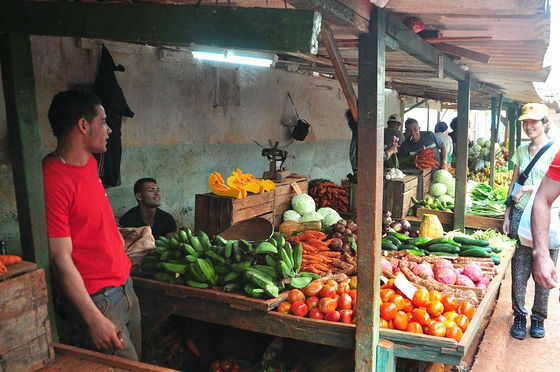 Buy a goat meat at this shop. It was less than 300 yen at 500 g.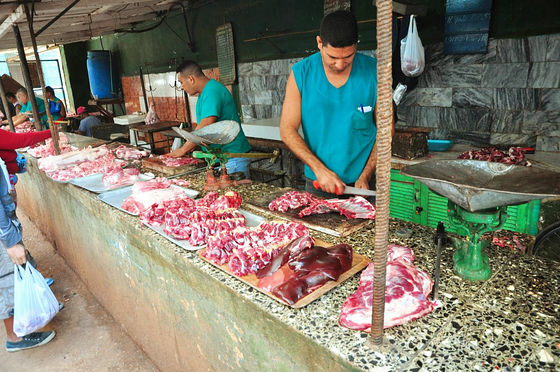 This is the vegetable I bought. Okra, long ones, cassava turned out to be "Okura you were Okra after all" when you tried to make miso soup, sweet carrots, sweet carrots when you eat raw, spicy turnip, miso soup! It was about 150 yen in total.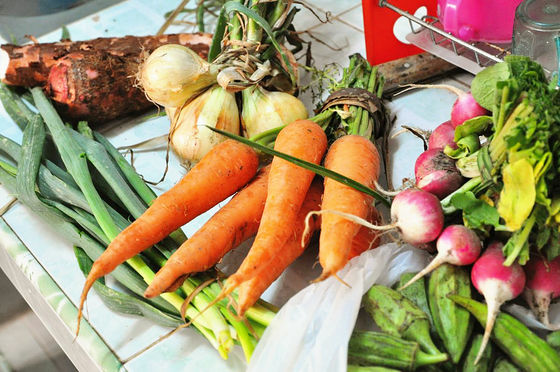 ◆ Start making miso soup!
This is the kitchen of Milka's house.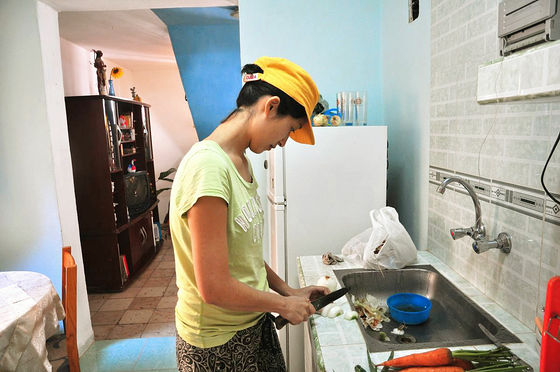 There was no chopping board. On the contrary, the kitchen knife is as rough as Nata.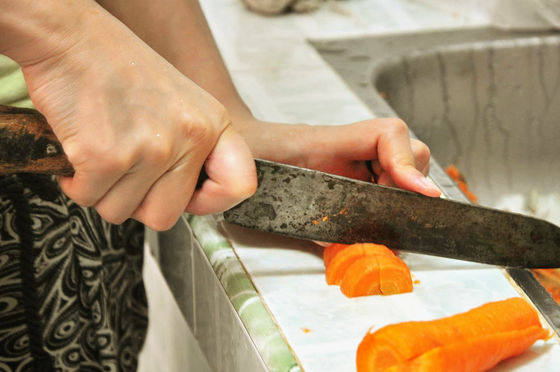 And a potato sweet which I treat for the first time, cassava. This is finally finished in a rice cake. It matches Miso, is not it?



I finished cutting all the vegetables.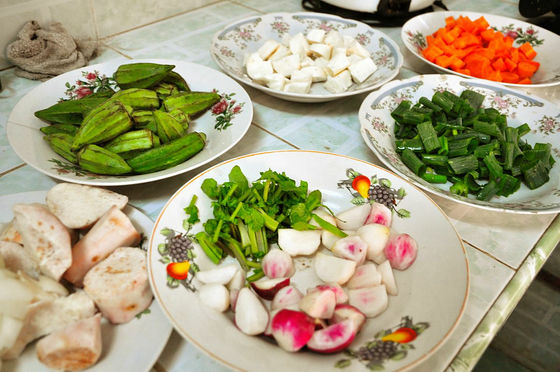 It is a simple kitchen. It is like a rice cooker under the window, this pot is used.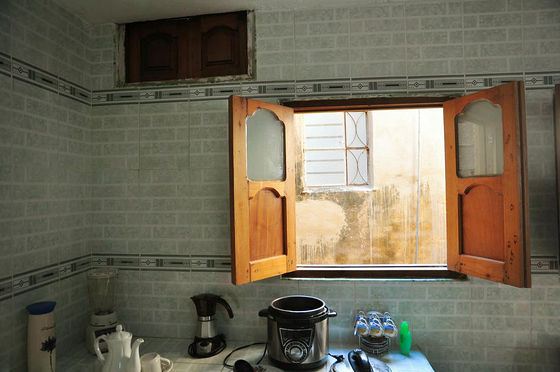 If you look closely, you can cook rice, soup and meat and beans with just one!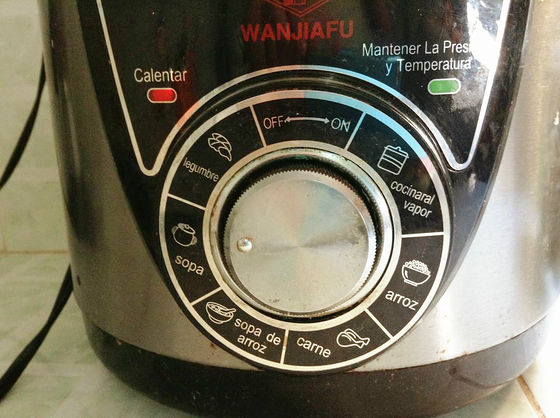 First of all, we decided to boil from meat, root vegetables, vegetables which are difficult to pass through fire.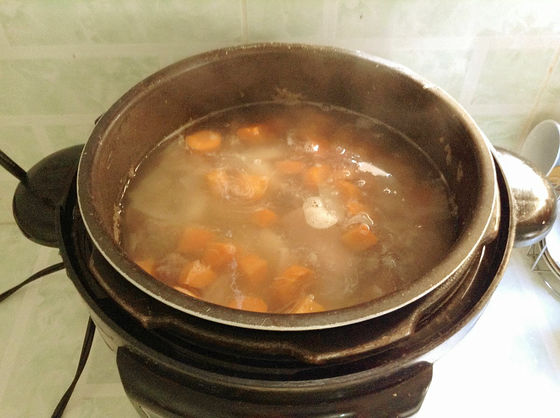 And finally ... it is the appearance of Miso. The natural flavor stands out,Echigo Nagaoka Miso brewing Tabana miso. I am traveling with this in a backpack and have consumed dozens of kilos so far.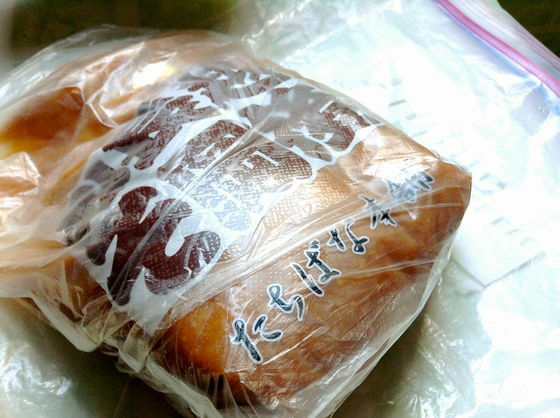 Usually, miso soup does not boil it after putting miso, but this time I wanted to soak the taste of miso on root vegetables like pork juice, so put half of the miso used at the stage of a little fire I will excuse you.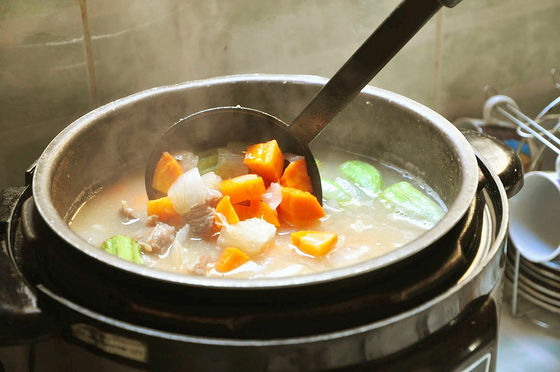 We also add vegetables that are easy to pass fire such as turnips, green onions and leaves.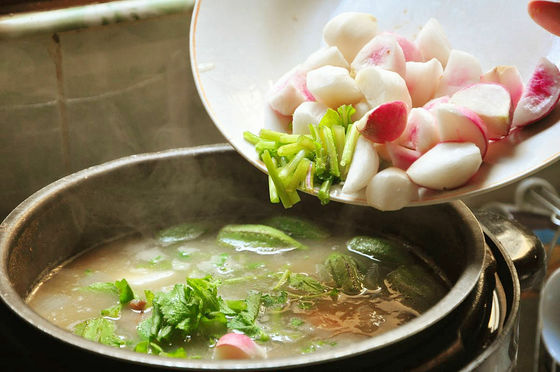 Finally, we will dissolve remaining miso. It's a nice smell ~!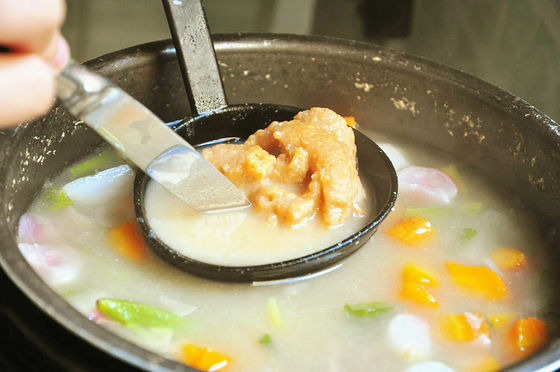 Impressions
That is good! Okra is tortoise, cassava is sweet with sweet taste, fresh goat meat gives a good taste. Miso is well blended into vegetables and meat.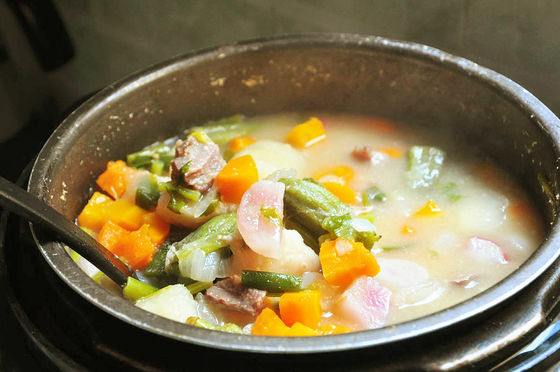 This is the volume where lunch is completed with one meal.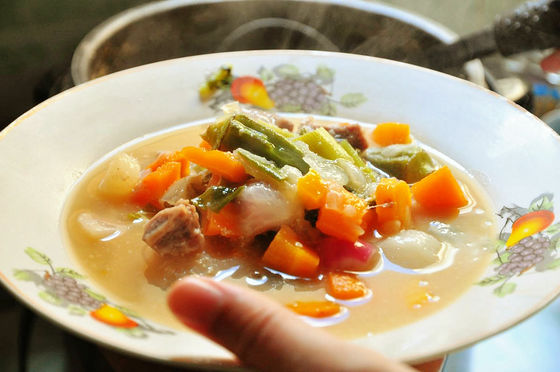 Come on now. Mom was pleased with "Beautiful!" Dad said "Delicious, delicious" and finished with amazing momentum. "Sopa de miso (miso soup in Spanish)" to mother's question "What is the name dish?" I explained that miso is made of soybean.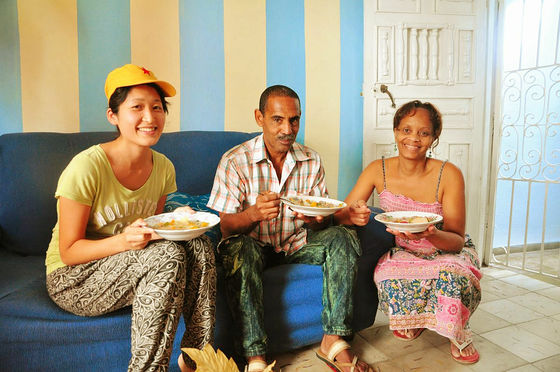 Mirenetti also said "Delicious, thank you".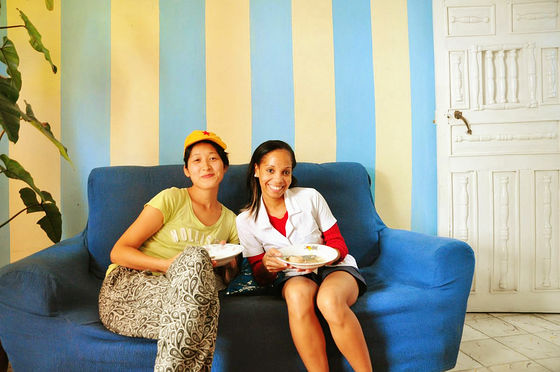 ◆ There are few things but heart is rich
When talking around miso soup, Mirenet told me about myself. "If you become a future dentist, you may be able to go abroad with the Cuban government doctor export program." After all it seems to want to know a foreign country.

While I am traveling around the world as I think, Cuban Mirennet is in a political situation where it is difficult to go abroad, as it has a low value for its currency. I thought about the difference between me and Millennial.

After that, we have interacted and gradually understood. Japanese and Cubans. Whether the circumstances given are different, I wish to send a better life, the individuals who strive with pride and hope do not change as much as I had imagined in capitalist Japan and socialist Cuba was. Rather, it seems that the family members cooperate with each other reassuredly because they are in an environment where supply shortage and access to overseas are closed. I have a few goods, but my heart is rich - I had such an impression.

It seems likely to learn from the journey of making miso soup from now on.

Statement · Interview: Miya Yatabehttps://misodamaworld.wordpress.com/

Supervision: World newspaper
Sekaishinbun.net