I tried using Windows tablet user's long-awaited Japanese version "Kindle for PC"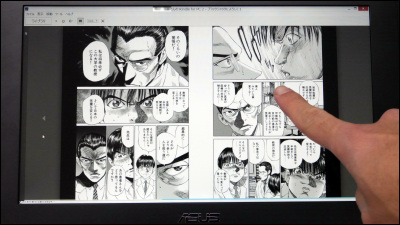 Amazon has browsing software "Kindle for PCWe released the Japanese version of. Since "Kindle for PC" which was able to browse only books purchased on Amazon.com so far was able to browse books purchased on Amazon.co.jp with Japanese support, the lineup quickly became is increasingWindows 8.1 with BingIt is certain that e-book browsing at the tablet PC (hereinafter referred to as "Windows tablet") will be greatly improved. I tried using Japanese version 7 Kindle for PC which is user friendly.

Amazon.co.jp: Kindle for PC
http://www.amazon.co.jp/gp/feature.html?ie=UTF8&docId=3078592246

I will install "Kindle for PC" at once. Go to the above site and click "Download now".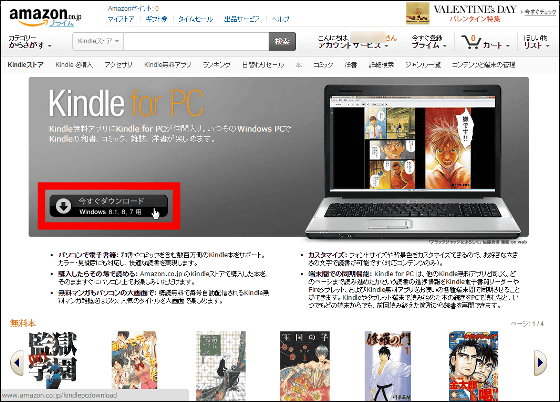 Run the downloaded installer. If security warning appears, click "execute".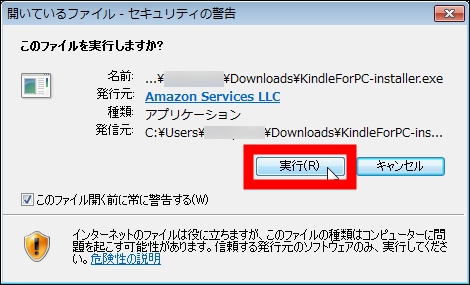 After entering the account information of Amazon.co.jp, click "sign in".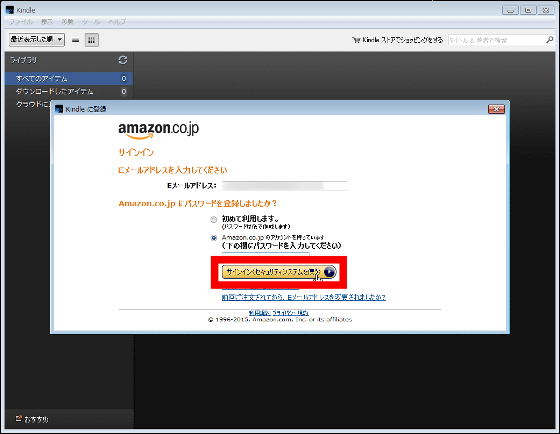 Then the window of Kindle for PC started up and thumbnails of already purchased Kindle books were displayed.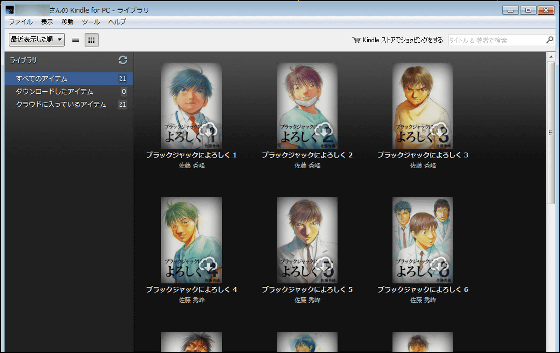 If you double-click the book you want to read, the book is downloaded from the cloud and you can read it even when you are offline.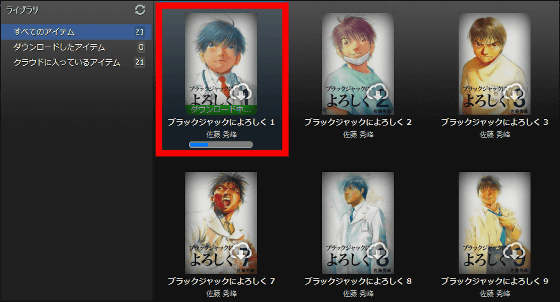 When the download is completed the book starts automatically. It is the same as other Kindle applications that will be displayed from the continuation you were reading on other terminals.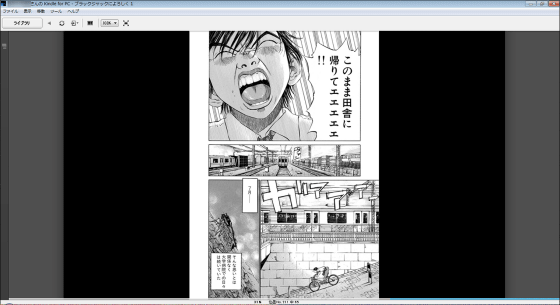 Various operations are available on the task bar on the screen. It looks like this when spreading out.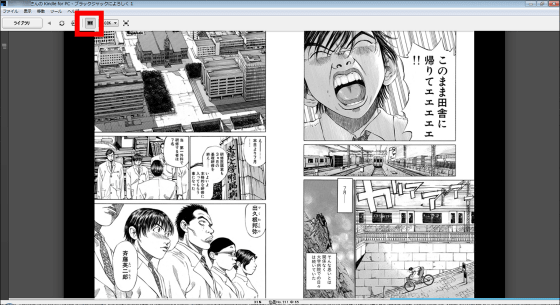 Of course, you can expand and shrink freely. For Windows tablet you can also use pinch in / out.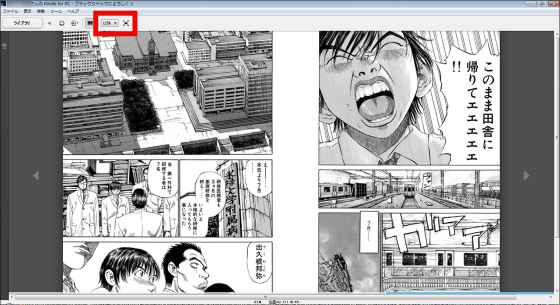 Click the ▲ icon on the left and right of the screen to turn the page.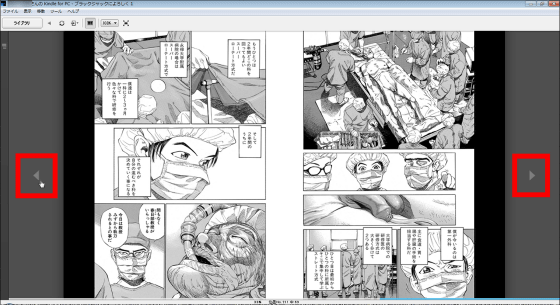 You can display not only cartoon but also books. Try out free on Amazon.co.jpHuman disqualification"download.

Amazon.co.jp: Human disqualified e-book: Osamu Dazai: Kindle store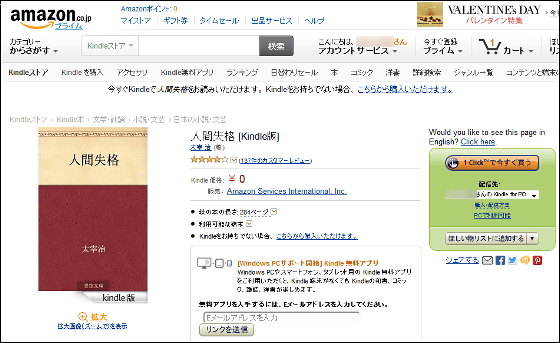 It was displayed with such feeling. Vertical writing books are hard to read with lateral opening, but if you use Windows tablet it should be easy to read if used vertically.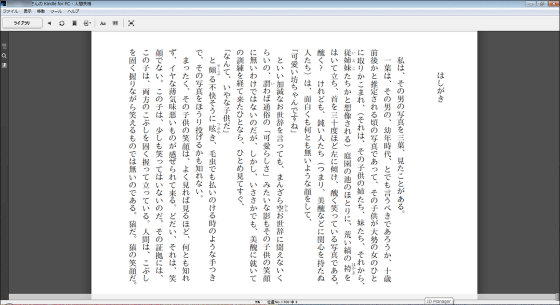 It is also possible to move to the cover page, table of contents, the page you like.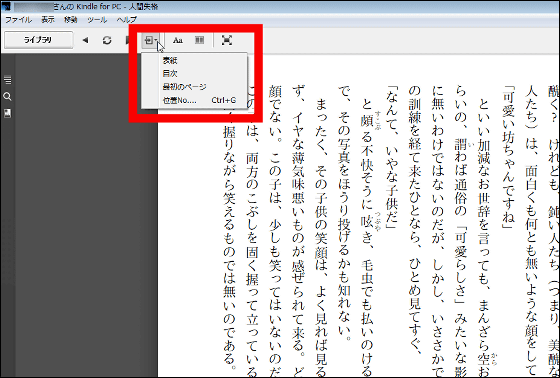 Also, click the "Table of Contents Icon" on the left side of the screen to display the table of contents ......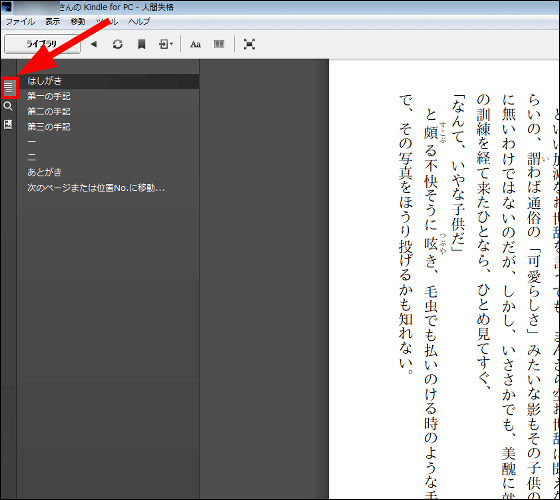 It is also possible to change the font size, page width, background color.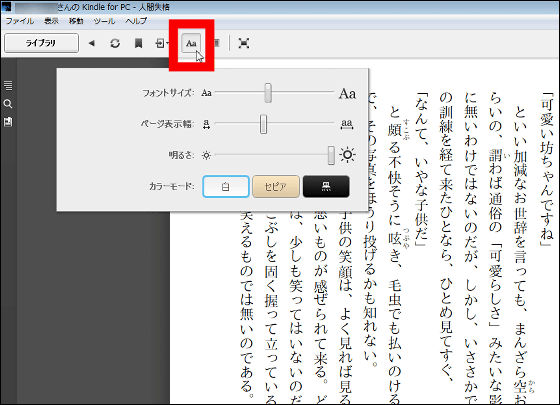 "Takahashi Toshiya's remodel Baka one unit large collection 1999-2013It's like this is the default, but ...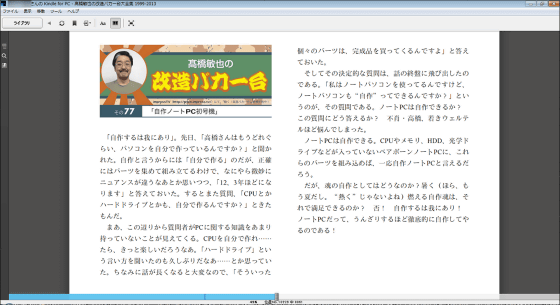 If you reduce the font and widen the page width and make the background black, you can change the look like this like this. The changed settings will be handed over to other books as well.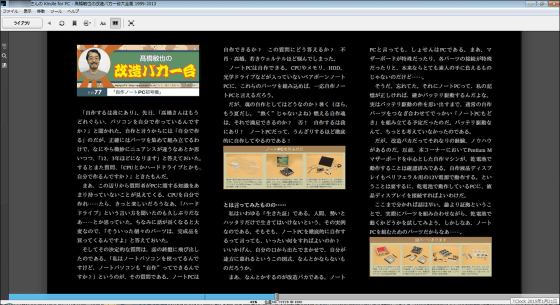 By the way, downloaded data is saved in "My Kindle Content" folder in My Documents by default. To change the save folder, click "Tools" → "Options" ... ....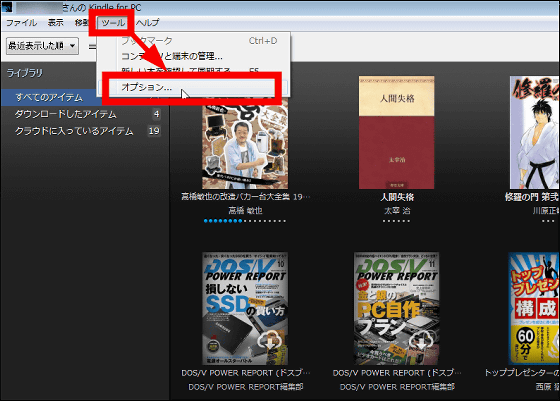 You can change it by clicking "Content" → "Change folder" and change the storage location.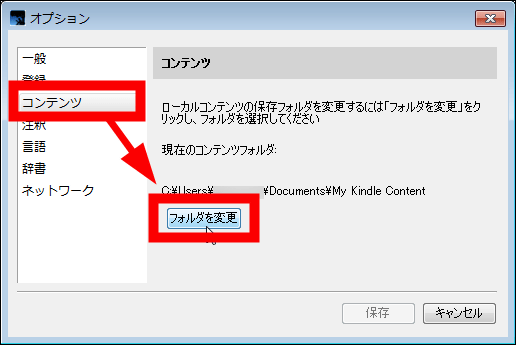 The Japanese version "Kindle for PC" can also browse Kindle books on Windows PCs, so it seems to be a perfect software for browsing e-books on Windows tablet.