The open source vibrator "The Mod" is fully customizable and can also be linked to heart rate and guitar performance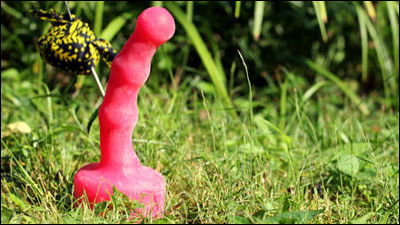 Three motors are mounted and the width and size of the vibration can be completely controlled by open source vibrator "The Mod"is. It can be used from beginner to advanced programming, not just to vibrate, but also to be able to move in conjunction with a variety of things, such as heartbeat and performance of the guitar, distance to the opponent, act of hitting stomach by flying back It is getting.

Comingle | Your source for do-it-yourself and open source sex technology
https://www.comingle.io/

Various control becomes possible by customization You can check the state of Mod from the following movie.

The Mod: A New Dildo Platform - YouTube


This is Mod.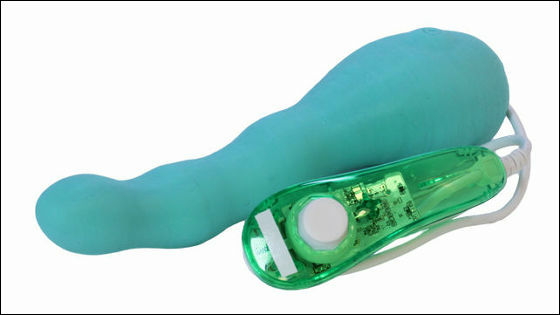 Having it in your hands like this. The power button is next to your thumb.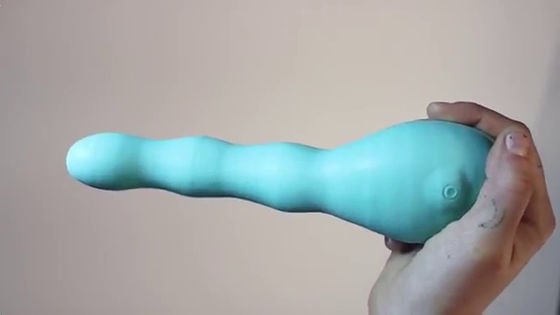 Mod is an open source dildo, and it has robustness that will not break even if you hit with a hammer.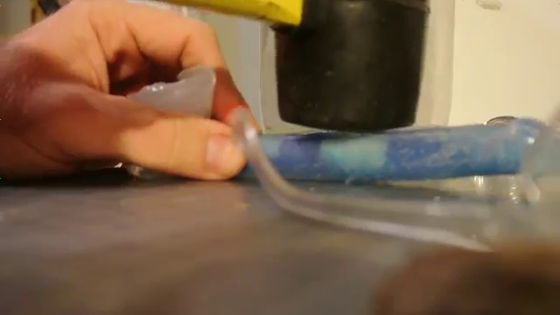 You can also wash it so it's easy to handle.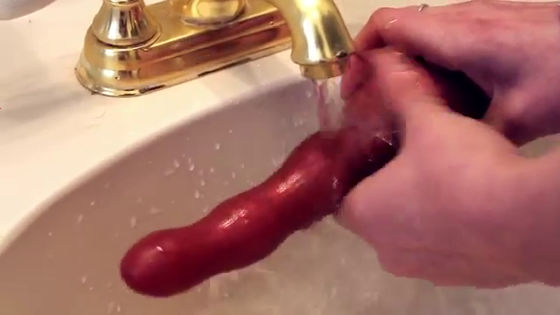 Because the outside is made of 100% safe silicone, it turns like ~ with the following feeling.



Inside of Mod is like this. It is a Micro-USB rechargeable type, with three motors mounted, each of which can make different movements. Because the motor is small, rattling and noise are not noisy, and vibration and power can be controlled.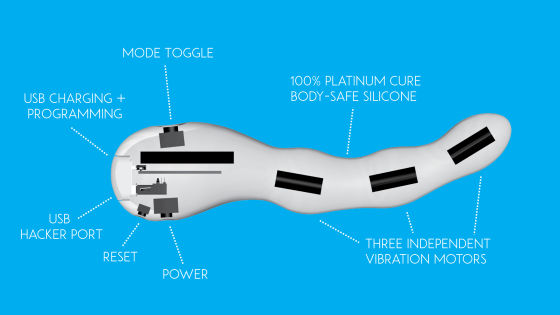 Because the large size vibrator has a large motor, vibration may be too large ... ...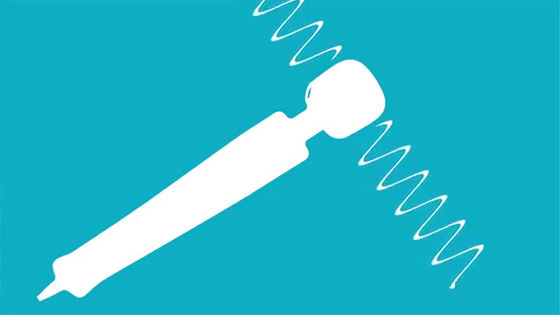 Conversely, a small vibrator is small in vibration and may not be handled as you think.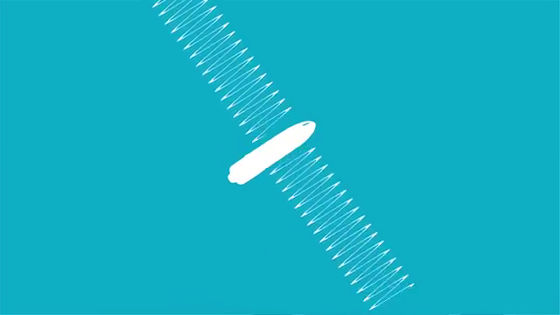 However, with Mod equipped with three small motors, the width of vibration can be adjusted freely.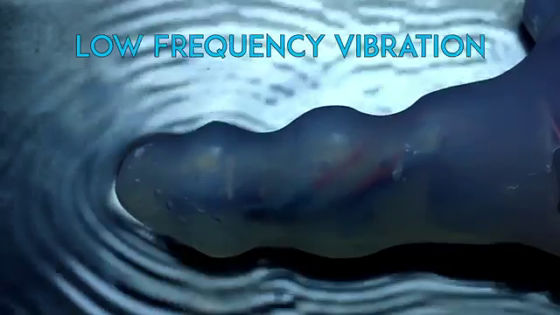 Battery is 875 mAh, charging type with Micro-USB cable. Battery life depends on how you use it, but if you use it in general, it will have several hours with one charge.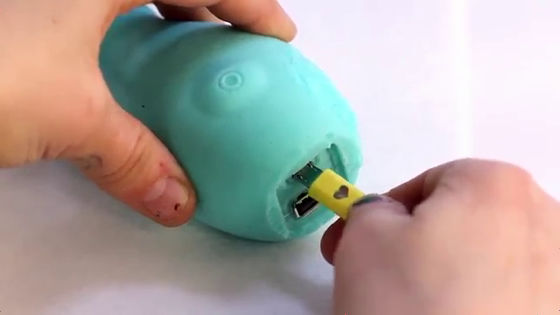 The computer uses the Arduino-based Dilduino, which has a charging circuit and a 500 mA motor driver, and has more powerfulness for dildo than ordinary Arduino.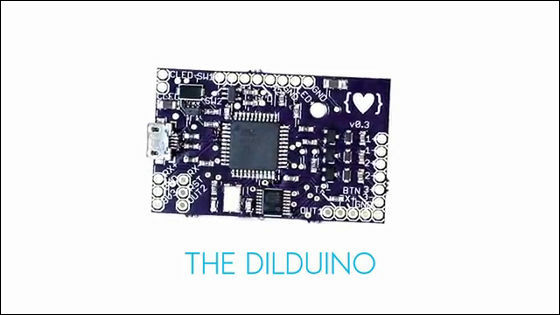 Although it is a freely customizable open source vibrator, even if it is called open source, there is no problem even if there is no knowledge of programming. You can also use it only by connecting the main unit to the PC with the USB cable and uploading it to the program published on the website. Also, if you want to tamper with the settings individually, you can use patterns in the software library.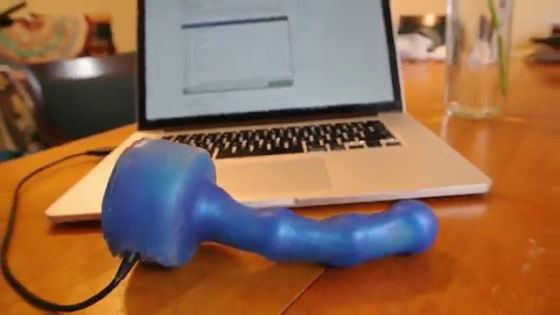 If you are a more detailed person you can program thoroughly and pursue your own movements and patterns.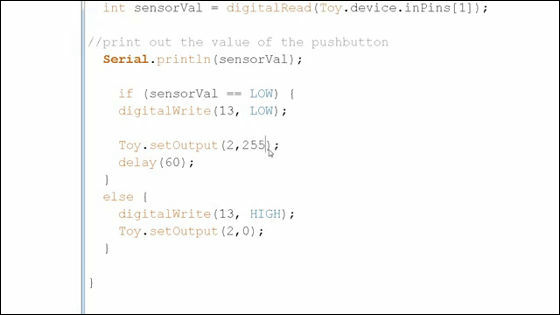 You can share the code you made with the platform.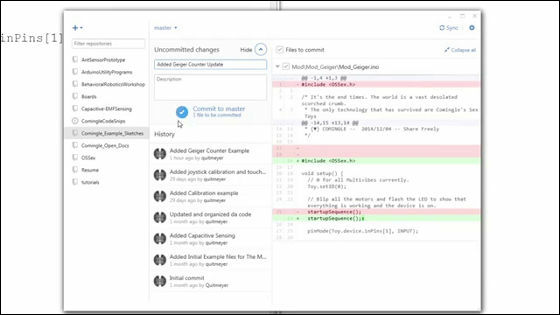 It is not just to operate from buttons but also to interact with the performance of the guitar ...



It can also be linked with the movement of the person captured by the camera.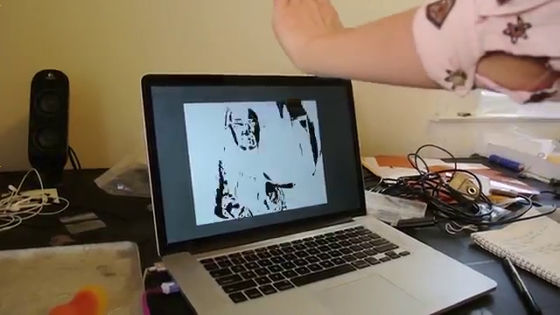 Fly back and strike the stomach Mod linked with the movement of the man.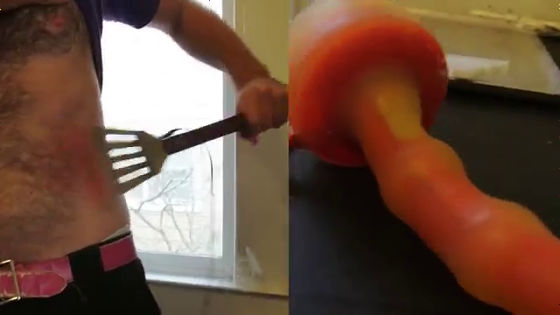 Head massager ......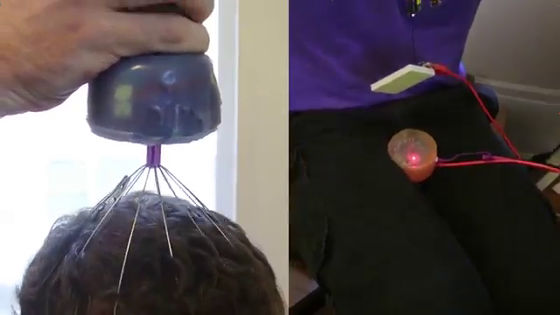 Beating of the heart.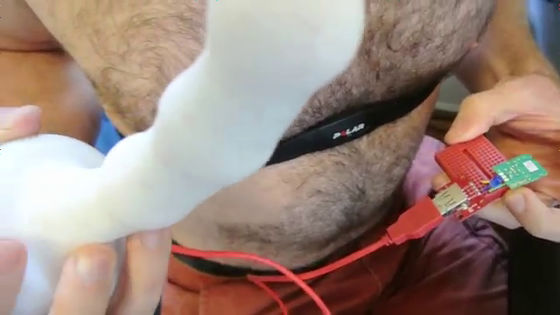 Vibration is strong when the palms of two people approach, weakens when you leave.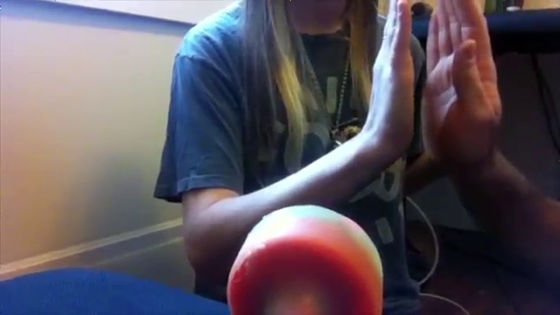 So, by making it open source, it is possible to use it more than ever.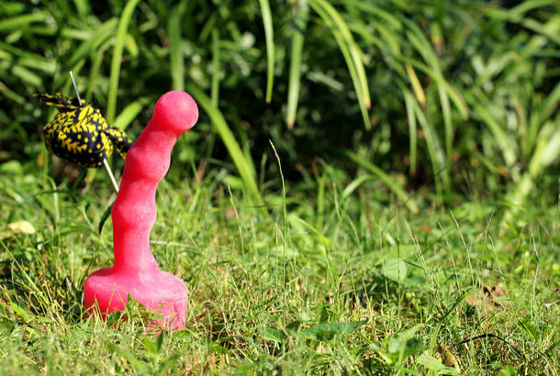 In addition, Mod is now looking for investment at Indiegogo. If you invest 159 dollars (about 19,000 yen), you can get a Mod with a USB cable and controller, and if peripheral devices were developed further it will come with it.

The Mod - Multivibrating Open - Source Dildo | Indiegogo
https://www.indiegogo.com/projects/the-mod-multivibrating-open-source-dildo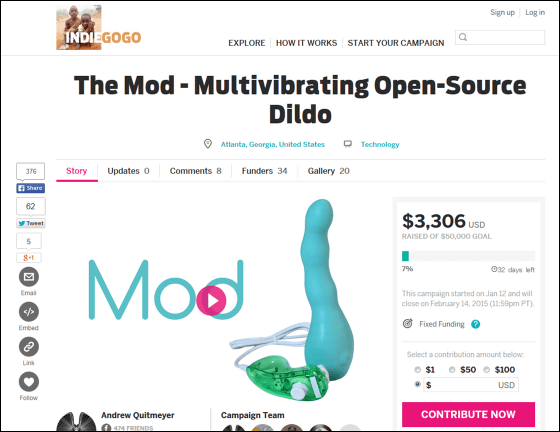 The deadline is Japan time on February 15, 2015 at 16:59.