"PonoMusic" which downloads and sells high reso music songs opens But the price is too high Continued pointed out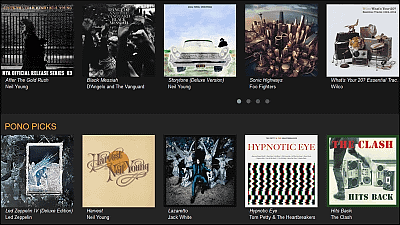 PonoMusic established by singer-songwriter Neil Young is a music player for high resolution sound source "PonoPlayer"We are planning to release the investment in Kickstarter before, and the investment exceeding 400 million yen gathered in the Japanese yen gathered topics. Prior to the release of PonoPlayer, distribute music to the same player "PonoMusic.com"Started the service, but there are several points pointing out that" the price of songs being distributed with PonoMusic is too high "from several overseas media.

PonoMusic | Store
https://ponomusic.force.com/





Pono's high fidelity music store is here, and it's crazy expensive | The Verge
http://www.theverge.com/2015/1/6/7504455/pono-music-store-expensive-high-fidelity-audio

Overpay For All Your Favorite Classic Rock Records At The Pono Store - Stereogum
http://www.stereogum.com/1727599/overpay-for-all-your-favorite-classic-rock-albums-at-the-pono-store/news/

Point out that overseas media is expensive PonoMusic is distributing a variety of high resour music from well-known to minor musicians.



Try out the album "Foo Fighters"Sonic Highways"The price of $ 17 99 (about 2140 yen), the song recorded in the album was $ 1.99 (about 240 yen) per song.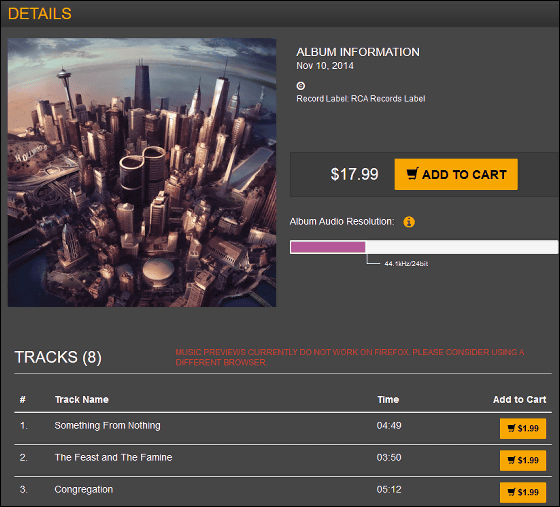 The album is Amazon.com and both MP3 and CD are $ 9.99 (about 1190 yen). In other words, PonoMusic is about 1000 yen higher, about twice that.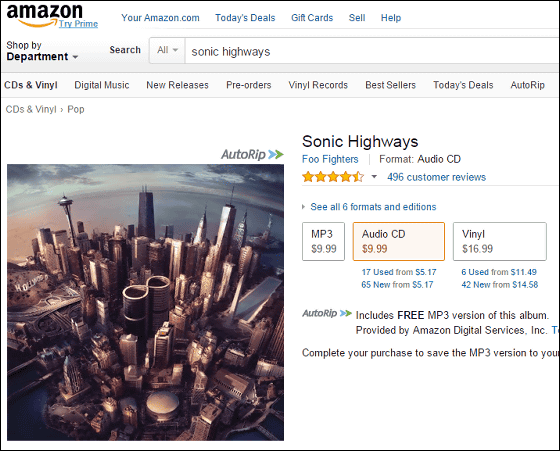 Looking at iTunes, as with Amazon.com, it costs $ 9.99 (about 1190 yen), and one song is $ 1.29 (about 150 yen). PonoMusic is about 90 yen higher even for each song.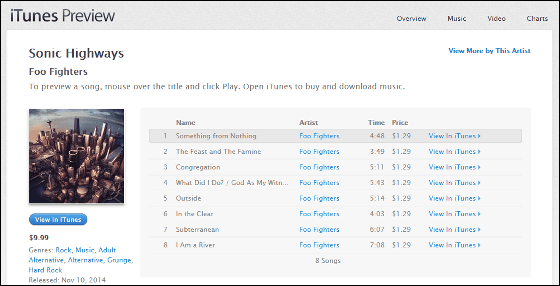 In addition, if it is Japanese Amazon, it costs 1390 yen ...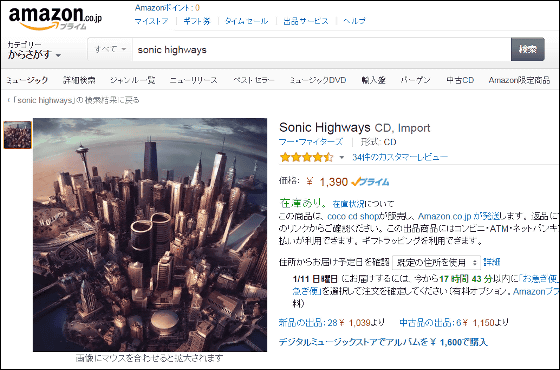 With iTunes it costs 1600 yen and one song is 250 yen. The price of one song is about 10 yen higher for iTunes in Japan than for PonoMusic.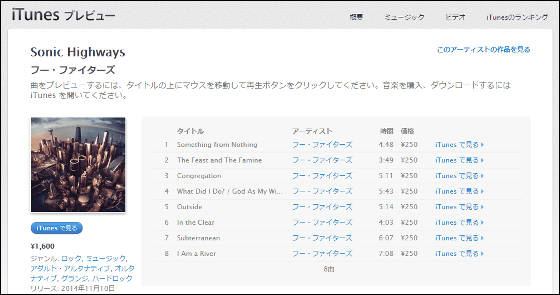 PonoMusic is obviously higher in price compared with the price in the US domestic service, as stereogum pointed out, but since the sound source that PonoMusic sells is a high-res music that is said to have better sound quality than CD, the price is higher It is up to the user whether it feels expensive or cheap. The device for listening to the music of the high resolution sound source "PonoPlayer"Is 399.99 dollars and is currently accepting article writers and will be released in February 2015.

◆ 2015/11/09 additions
Neon Young, who is CEO of PonoMusic, talks about the current situation of Pono MusicMusic on Facebook and reveals that he is looking for a CEO as a new leader to lead PonoMusic on behalf of him. It also states that services initially only for the US will be launched in Canada and the U.S. in the near future.

Pono is a labor of love. Not just for me, for everyone in and around our small company, producing Ponomusic players and ...

Posted byNeil YoungOnAugust 19, 2015