NIKE will truly complete and release the automatic shoelace tightening sneakers of "back to the future" in 2015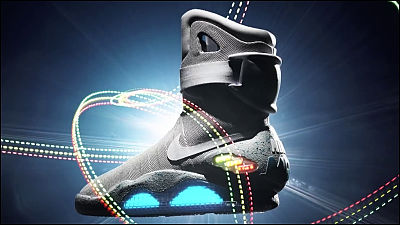 In 2015 the movie "Back to the future PART 2"In the year that hits the future world drawn in, various future technologies such as hover board and flying car flying in the air appeared in the movie. People who saw the movie have excitedly anticipated expectation that "the future will come when the technology that appeared in Back to the future will come true!" As if to meet that expectation NIKE revealed that sneakers connecting strings automatically are currently under development for the 2015 release.

Tinker Talks 2015 Nike MAG Release with Power Laces
http://www.nicekicks.com/2015/01/07/tinker-talks-2015-nike-mag-release-power-laces-agendaemerge/

Apparel exhibition held in California, USA "Agenda Emerge"Tinker Hatfield, Nike's shoes designer, attended the talk event. Rumored to have been rumored by the talk event from the past "sneakers shoes tighten automatically"Nike MAG"Hatfield said," The development team is continuing hard work toward Nike MAG 's release in 2015. Because 2015 is still about 11 months and 20 days left, "he said Did.

Tinker on stage at#AgendaEmergeConfirms team is working as hard as possible on Power Laced Nike MAG for 2015.Pic.twitter.com/RVLFOVoTfa

- Nice Kicks (@ nicekicks)2015, January 7
From Mr. Hatfield's remarks, it is almost definite to release Nike Mag, which NIKE had worn by Marty McFly on tightening strings automatically. However, although the release time is developed within 2015, the possibility of slipping into 2016 can not be ruled out.

NIKE sneakers that became the base of Nike Mag in 2011 will be limited to 1500 pairsCharity sold pastThere were sales of about 600 million yen, although the sneakers were designed with the side LEDs and logo shining blue and the function to automatically tie the shoelaces was not installed.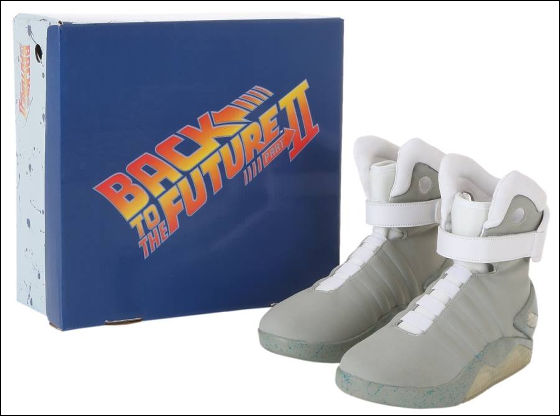 It is still unknown how much it will cost.