I tried to play "Zen-Ichi" royal road vertical scrolling shooting game under free distribution


Screen scrolls vertically from bottom to topVertical scrolling shooting gameGame for PC going the royal road "Zen-Ichi"Is distributed free of charge in commemoration of the 10th anniversary of its appearance. Although it is good to play the latest game on the next generation machine called Play Station 4 or Xbox One, I tried playing by actually downloading Zen - Ichi in order to get hot with old - fashioned shooting game.

Zen-Ichi Completed Edition 10th anniversary commemoration free distribution
http://mna.net/equinox/Zen-Ichi/10th/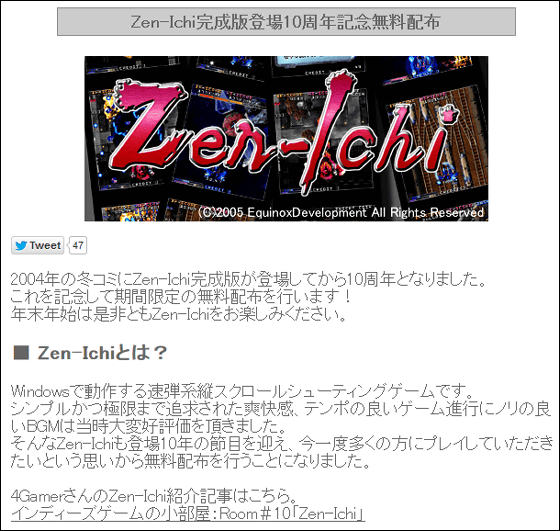 You can see what kind of game Zen-Ichi is from the following movie.

Zen-Ichi Stage 1 Normal - YouTube


In order to get Zen-Ichi for free, "Free distribution of 10th anniversary of Zen-Ichi finished version"URLOpen it, scroll down and click "Agree to the above content and download".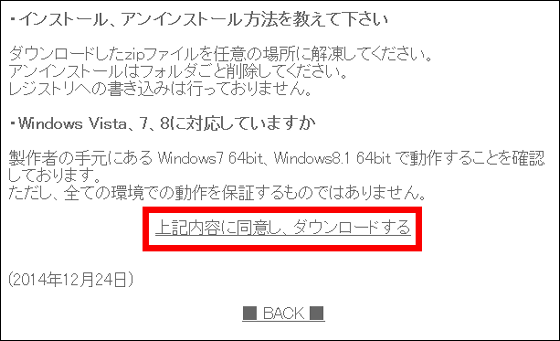 Check "Save file" and click "OK".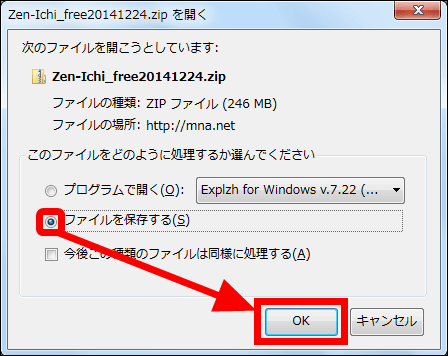 Open the downloaded ZIP file and right click on the file called "Zen-Ichi.exe".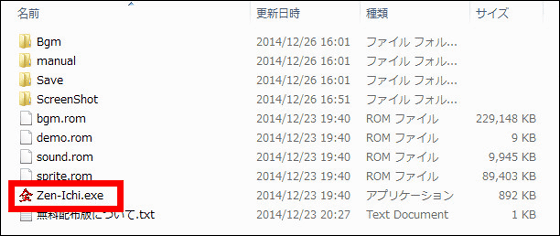 Select property.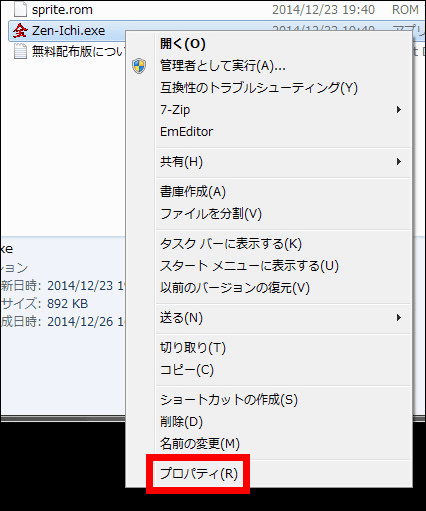 Check "Run this program in compatibility mode" from the "Compatibility" menu, select "Windows 98 / Windows Me", "execute with 256 colors", "execute with resolution of 640 × 480 "Check" Disable Desktop Composition ", click" Apply ", and click" OK "at the end.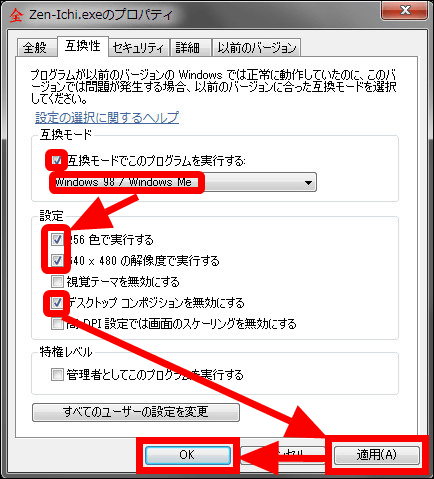 Start "Zen-Ichi.exe" and start the game.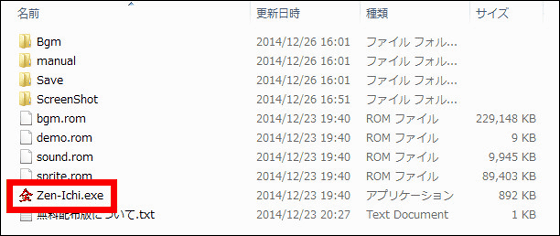 Here is the startup screen of Zen-Ichi. Press "Z" on the keyboard to proceed.



The operation method of Zen-Ichi is quite simple, with the cursor keys moving up, down, left and right, "Z" shot / decision, "X" being bomb.




Select "SOLO FIGHTER START" and press "Z".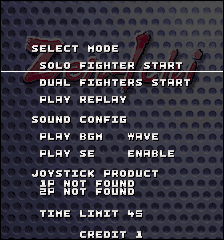 The aircraft is an average "Subaru" ...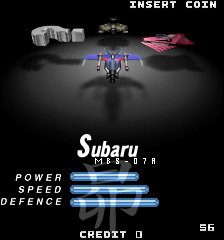 High defensive power "Suzaku" ... ...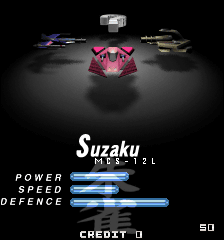 You can choose from 3 models of "Sumeragi" whose power and speed are outstanding.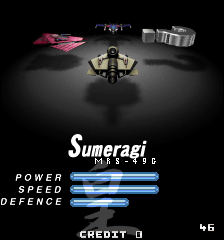 After selecting the aircraft, choose the mode. This time I play "Trial (BASIC)".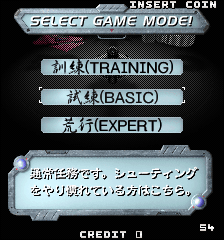 Stage 1 is "Ako"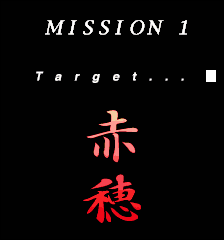 Basically just move with the cursor keys, shoot bullets with the "Z" key. If you leave the Z key pressed, you will shoot continuously.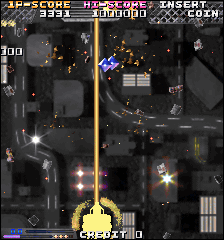 When collecting items, the laser to be launched is steadily upgrading.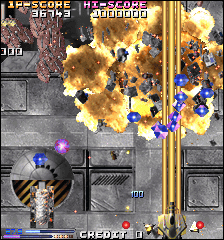 It died when hitting the enemy's attack.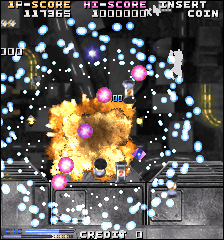 While destroying the enemy 's attacks, I destroy enemies. When you get into a tremendous pinch, you can use the bomb to annihilate the enemies in the screen by pressing the "X" key.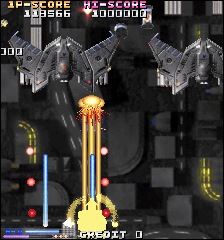 When the letter "WARNING!" Appears, it is a signal to start the boss fight. You can use Bom that you kept, or just fight with regular attacks on your way, the tactics depend on the player.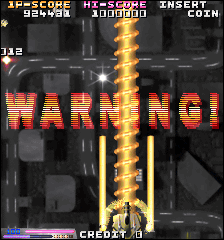 Zen-Ichi recalls the impending approach of enemies on the verge of the end, can not use Bom by mistaking the key on the verge of death, reproduces the feeling playing with the old-fashioned arcade game, It is also quite expensive, so you can recommend it for those who have never played shooting games too much.