I tried using "decoratte" which 3D latte art can easily do at home with 'Latteart maker Awata Cino' just put on and finish the latte art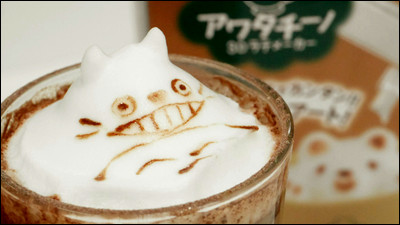 In latte art which draws pictures on cappuccino and caffe latteThings that have reached the area of ​​art no longer appear, But also items that can easily enjoy latte art and 3-dimensional latte art even at home "Decorate"3D Latte Art Maker Awatachino"Is sold by Takara Tomy. Since it seemed fun to see it, I tried challenging latte art actually using it.

As easy as possible Latte art "Decoratte", three-dimensional lattice to make by yourself
"3D Latte Art maker Awata Cino" launched newly
(PDF file)http://www.takaratomy-arts.co.jp/company/pdf/decolatte_awatachi.pdf

The left side is "Decoratte" and the right side is "3D Latte Art Maker Awatachino".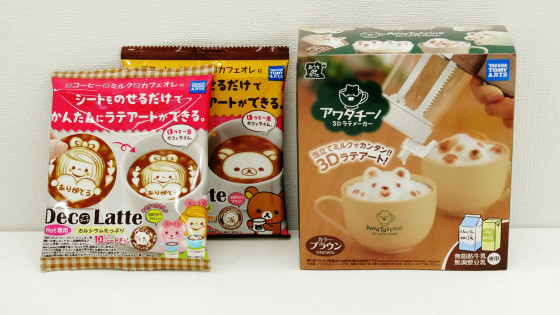 First of all, I will look at "decoratte" that will make latte art quickly.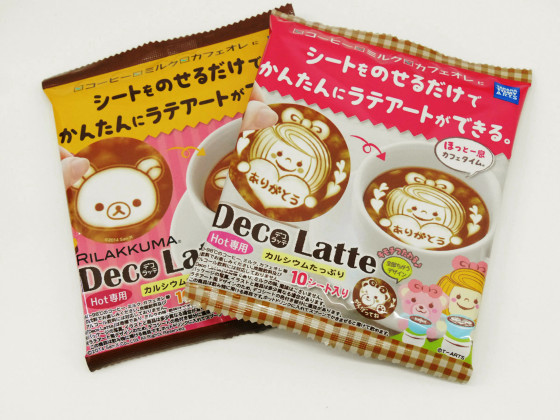 Decoratte is a product that you can enjoy latte art simply by placing the sheet on which the illustrations are printed on a hot drink, so prepare hot coffee first.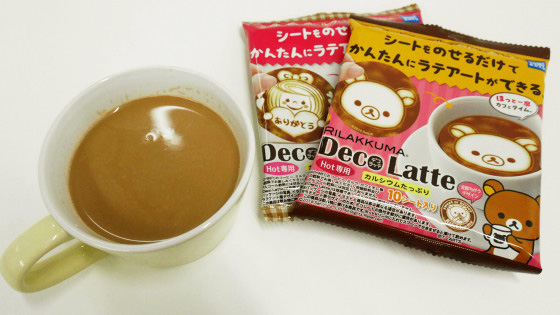 Three kinds of "Decolatte", "Decolatte Rilakkuma", and "Decoratte Snoopy" are on sale from December 1, and this time, they sent me two kinds of "Decoratte" and "Decoratel Rilakkuma". When opening the decorati, ten sheets of messages with messages written with illustration such as "Good morning" "Love" "Thank you always" appear.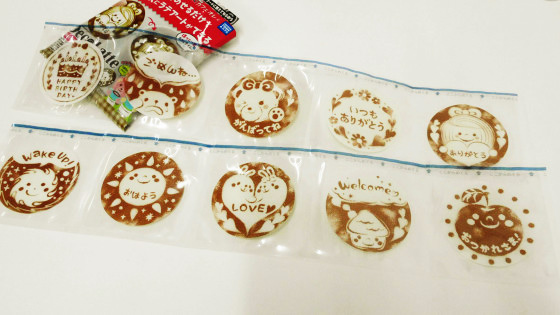 "Decorat rilakkuma" is like this. This also contains 10 sheets as if you drew an illustration with cocoa powder on top of steam milk.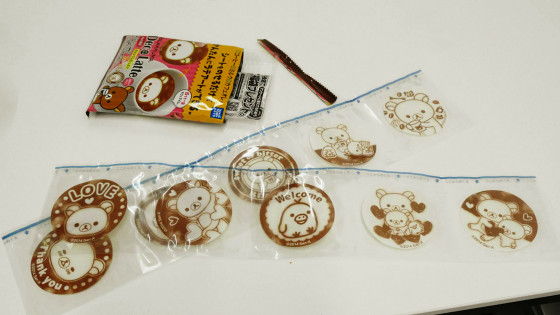 Pepper peel off the packaging ......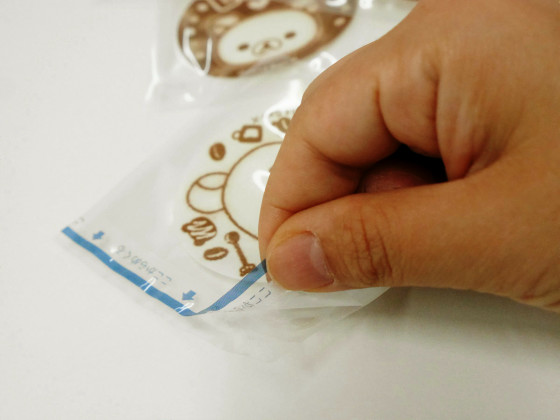 A round sheet appears.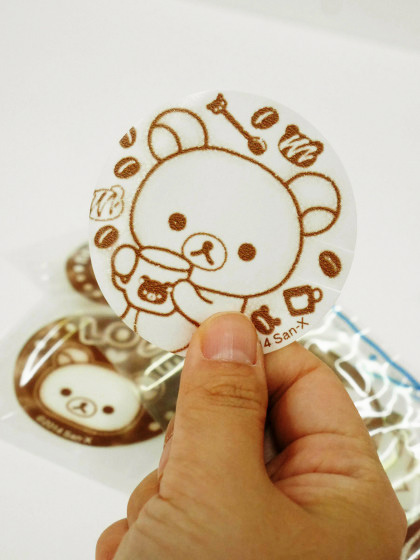 Since you can grasp the cut portion as a knob, hold the knob and place the seat on the coffee and it will complete the latte art.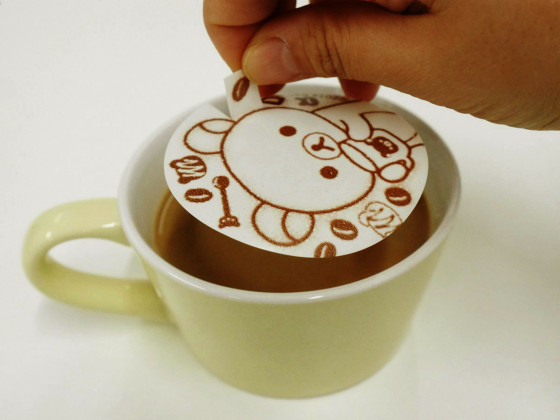 ... ... but, as soon as the seat is on the surface of the coffee, it will bend out and it will rush as "Fail?"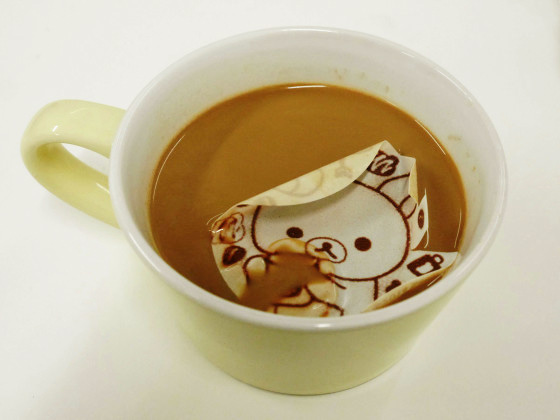 Over time, a little coffee had hit the seat surface, but it spread straight out properly.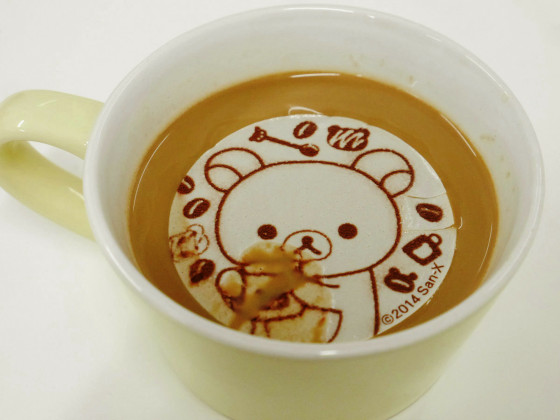 At first there was a feeling of sheet, but as time passed, it became familiar with liquid and looks natural.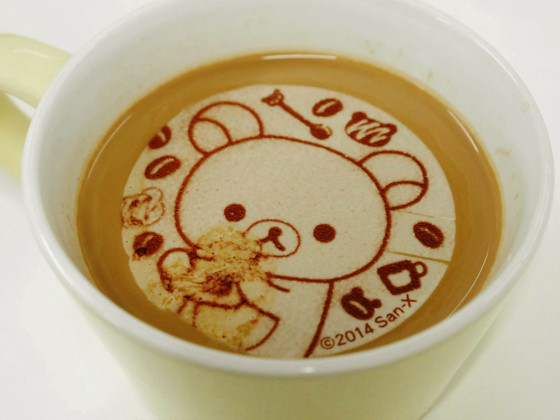 When you are ready to drink coffee, mix with a spoon and dissolve the sheet firmly in a liquid and let's drink it. Although the taste is not attached, since the sheet is made of gelatin, it sticks to the mouth perfectly as it is put in the mouth.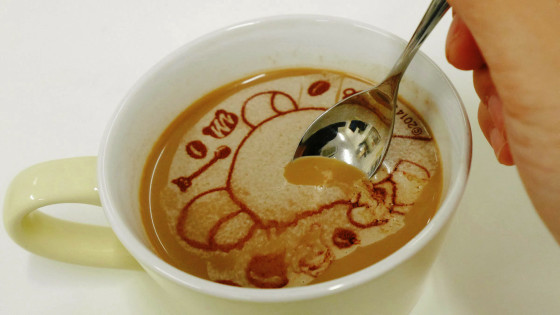 It is not a real latte art because it does not use lathered milk, but it is also possible to convey your thoughts by floating messages and illustrations on liquids, and it seems that children will be pleased as well.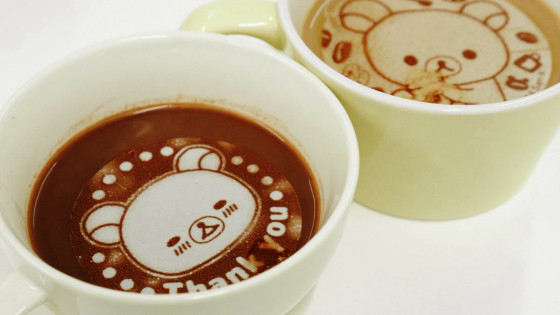 Next I will try using "3D Latte Art Maker Awatachino" that 3D latte art can be easily done.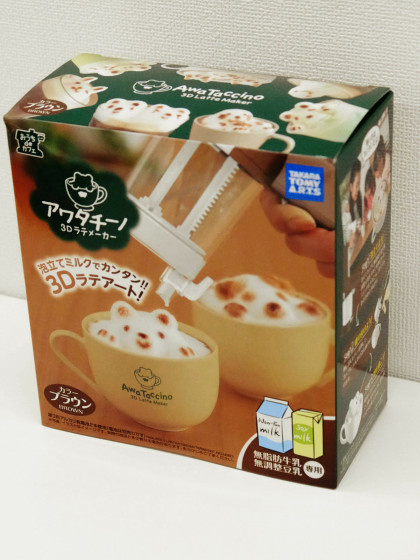 The inside of the box looks like this. Assembled type 3D latteart maker Awata Cino main body and instruction manual etc were included.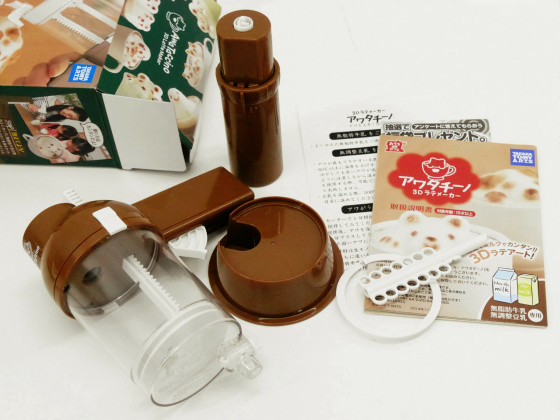 Illustrations are attached to instructions, so even people who are weak in machines can handle them easily.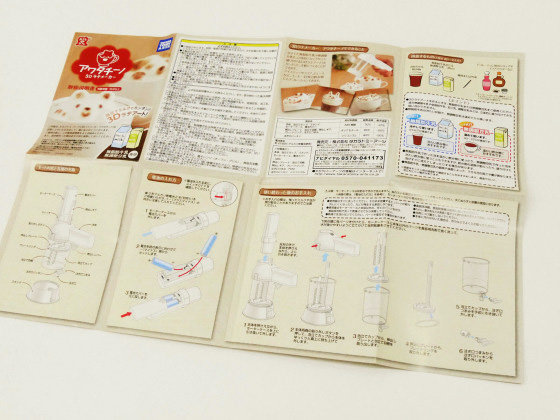 Since the way to make 3D latte art is explained on the reverse side, it is easy for the first person to be able to do 3D latte art.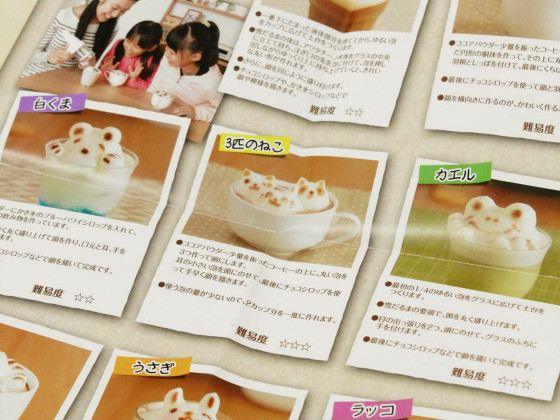 We will assemble the body by doing. First remove the battery cover and set two AA batteries in the motor case.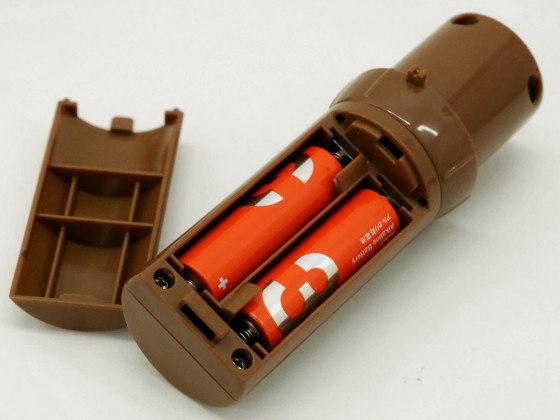 Place a whisker cup on the stand and stand up the whisker feather.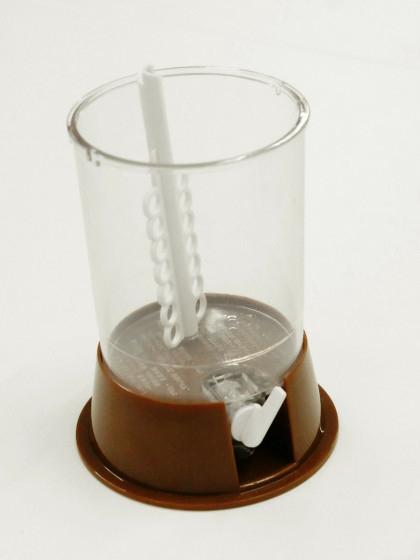 Attach the extruded plate, plate ring, extrusion gear etc to the main body.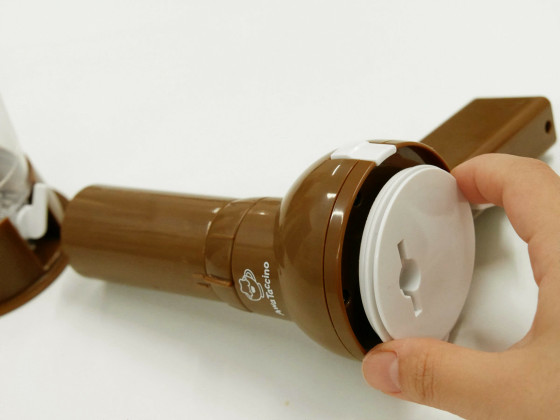 Combine the body with the whipping cream and complete it. Looking from the side like this, with the handle attached, after lathering the milk it is a mechanism that can bubble out from the bottom of the cup by holding the handle.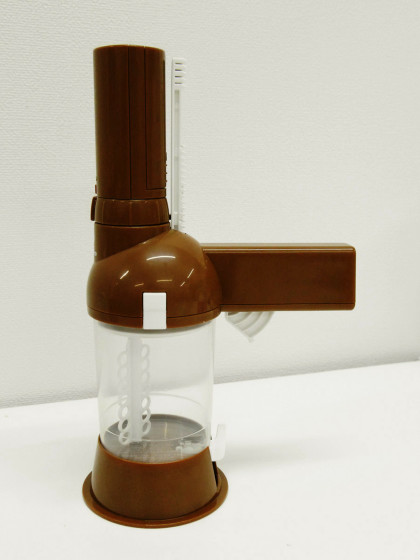 It is said that nonfat milk or soymilk is suitable for lathering, and we will use nonfat milk this time.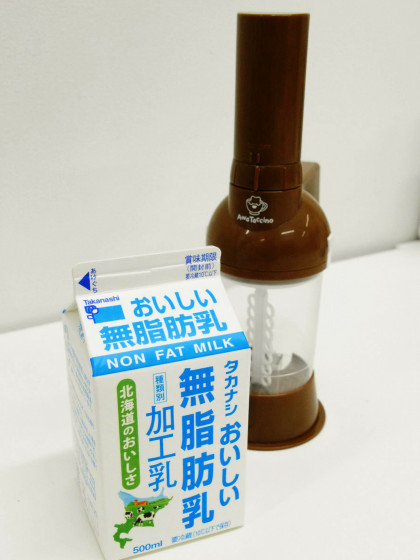 35 ml of lather milk can be made at once. Pour the milk to the line in the cup.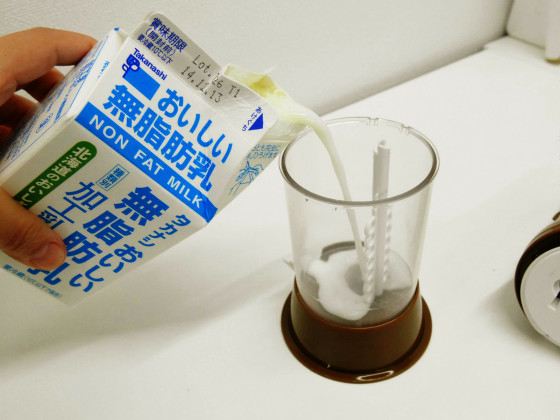 After aligning the main body and the cup, fit the switch with the indentation of "extruded gear", and start lathering.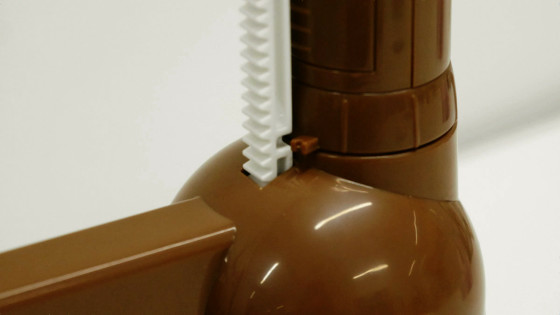 Although the amount of milk was about this at the beginning ... ...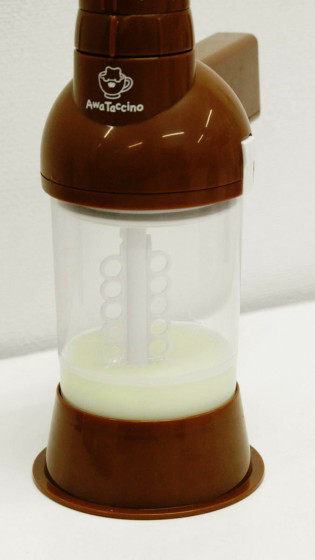 Eventually it bubbles up to about two-thirds of the cup.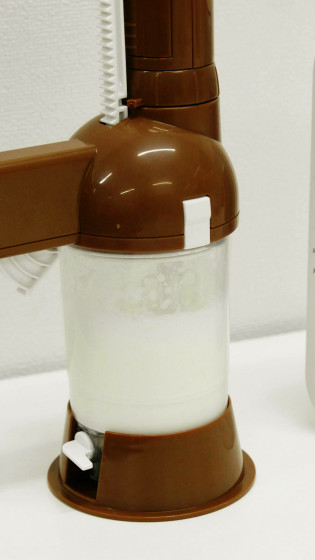 After finishing the whipping operation, leave it for 2 minutes and calm the foam. In the last 2 minutes, the liquid is the lowest layer, the soft foam on it, the hard bubble on the top, and so on.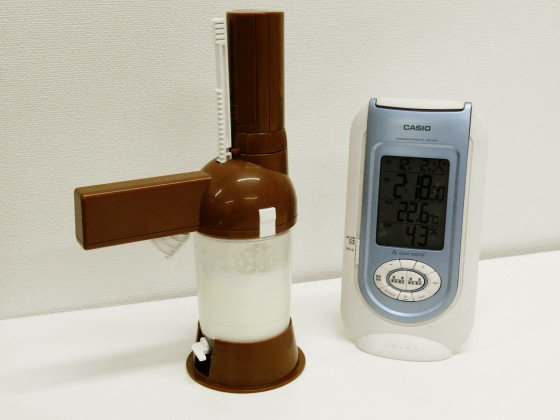 If you leave for 2 minutes, hold Awatachino on a drink and make the side spout knob vertically. Firstly, milk that was not lather came out a bit.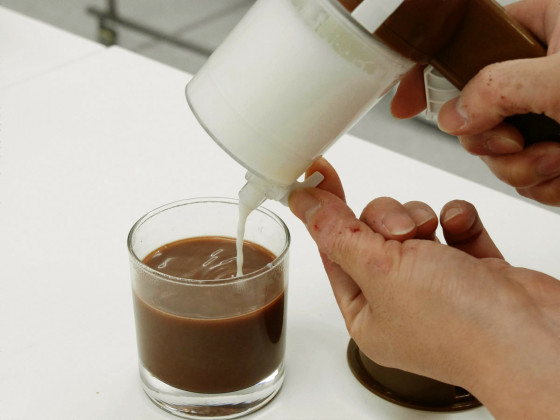 When you are out of milk, push the push lever attached to the handle like a trigger of a water gun, and push the bubbles out.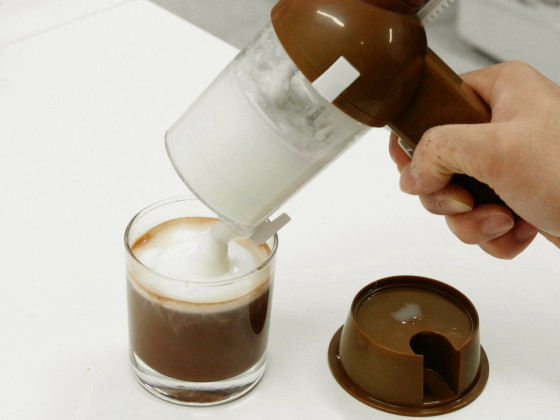 Morimori.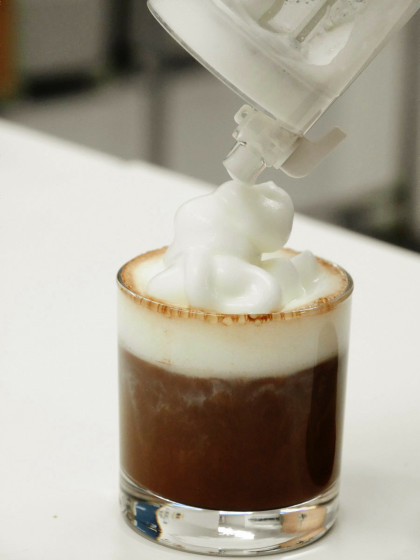 Once completed, I will draw a picture of chocolate syrup etc. at the end of the toothpick.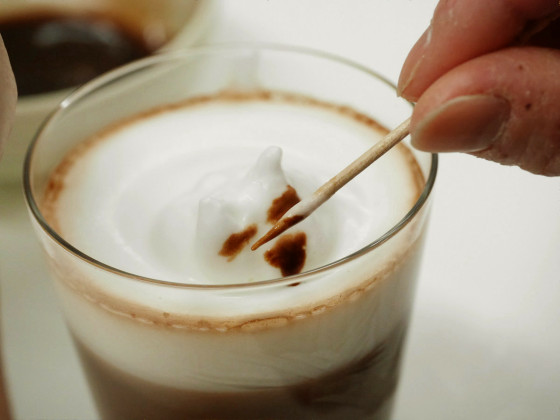 That's why cat's 3D latte art.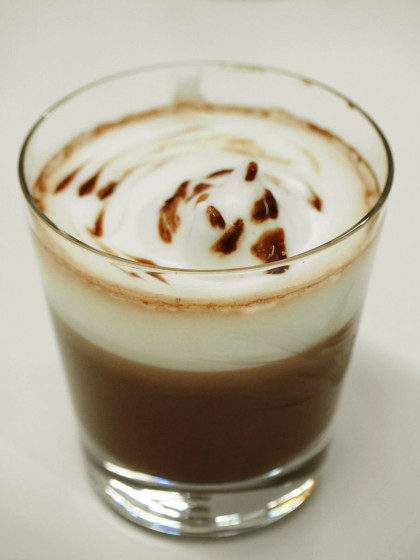 Easy! It is! Latte art! Although it wrote in the package and in the package, actually I tried, it is difficult to manipulate the foam that comes out, and at the beginning I can not make a solid that I can think of. The foam is a layer in the cup, but the soft foam in the middle is not suitable for stereoscopic modeling because it foils immediately, but if you are thinking to finish with solid bubbles, bubbles will come out It will also end up being halfway solid. However, those who are doing difficult parts become irritating, and if you use Awatachino in a large group it is certainly exciting that it is not even this way.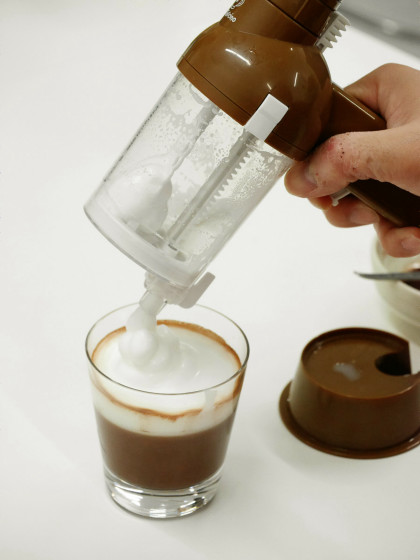 Please note that if you turn the knob vertically back into the stand or pour milk, the contents will spill out.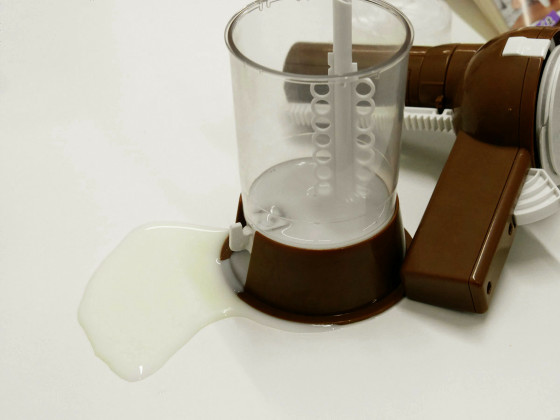 Among the stereoscopic latte art samples described in the manual, the snowman has the lowest difficulty. It is only to make a face by overlapping foam in two steps, but it took a while until it became possible to judge "soft foam" "hard foam" by lever weight and bubble texture. But that all the solid latte art starts from here, let's challenge the snowman first and grasp the trick.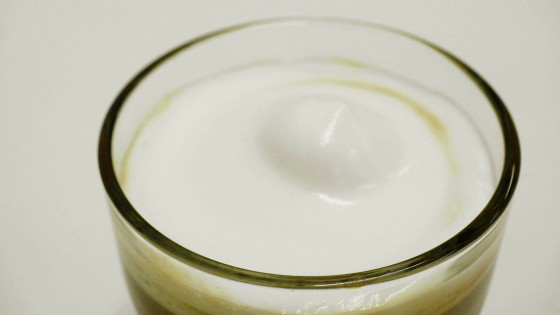 Draw a face when it becomes three-dimensional, something snowman-like latte art is completed.



Further listen and develop cats and cats.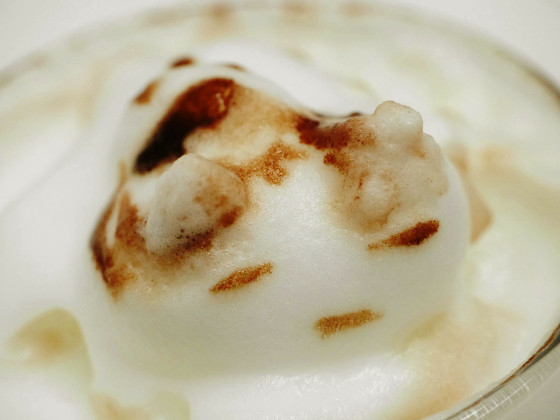 I tried creating a bear. It is also an interesting place of three-dimensional latte art that quite personality comes out by people.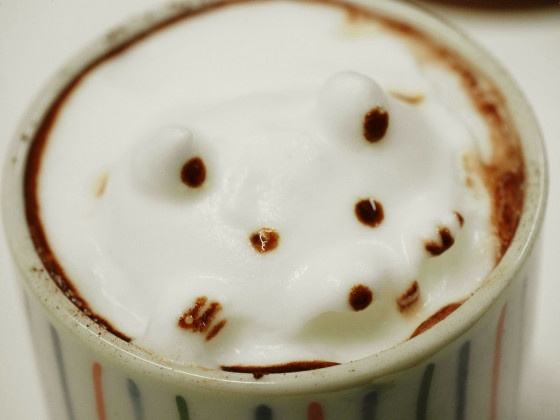 A little raccoon dog.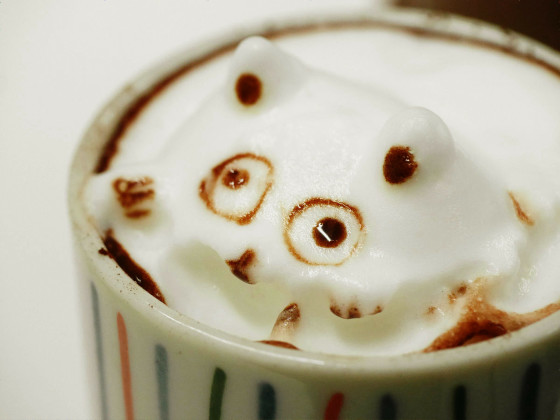 "Making a rabbit!" With Morimori being served, making a long ear is more difficult than I imagined, a three-dimensional cat.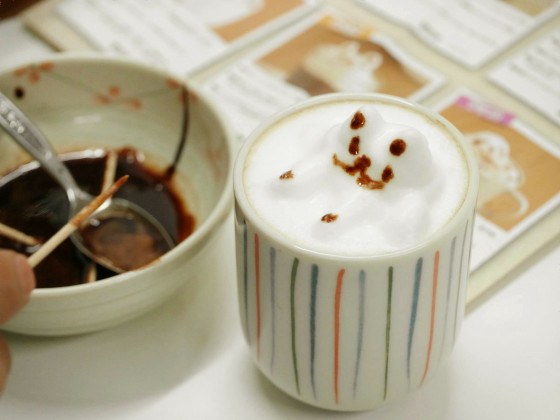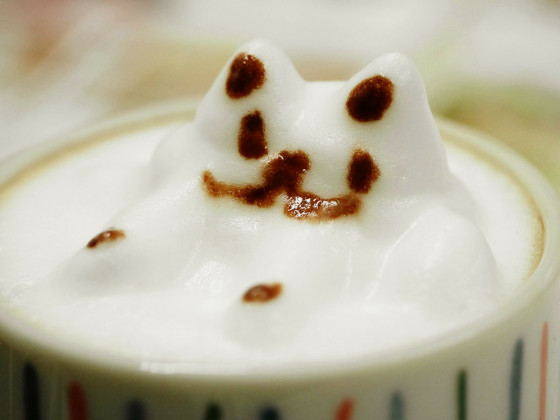 Sea otellets.



Here is also a bear.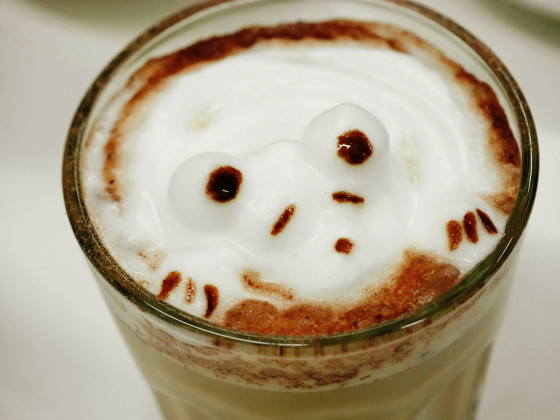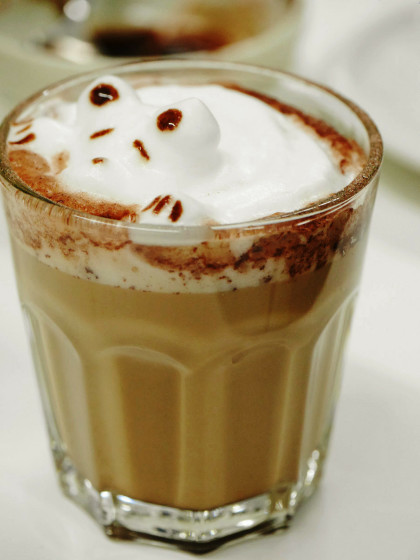 Frog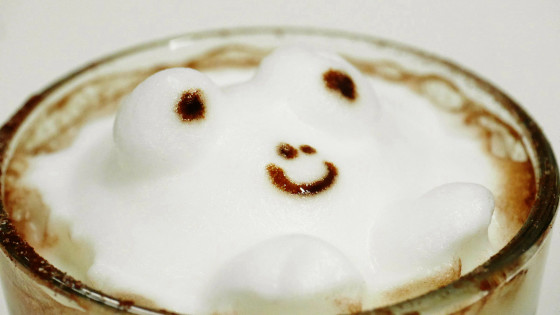 Practice repeatedly, revenge into a rabbit. I still feel a little short of the ear length.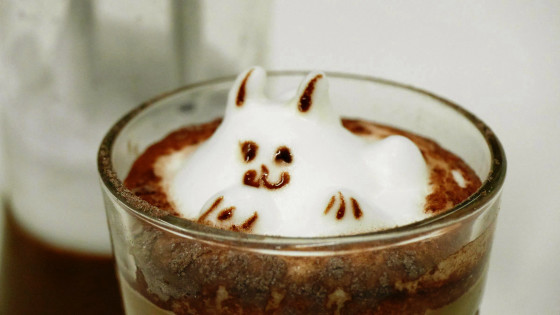 While I was doing it, I noticed that when I shake milk cocoa on the surface of a drink, bubbles are easier to put on and more layers are formed between drinks and bubbles so it is difficult for bubbles to melt in drinks. At this time, instead of using cocoa powder or pure cocoa, it was a point to use large milk cocoa. Also, it is easier to use a cup with a smaller mouth than a cup with a large mouth.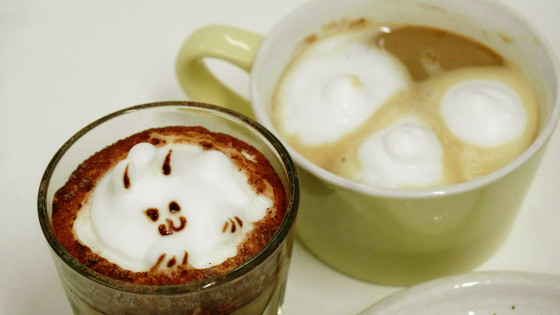 The last is Totoro and Kodama.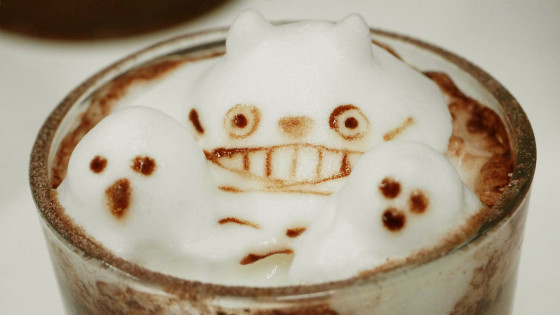 The milk foam is extremely fine, smooth and creamy, so not only is it not only fun but also a real cappuccino and caffe latte that you can drink at a shop.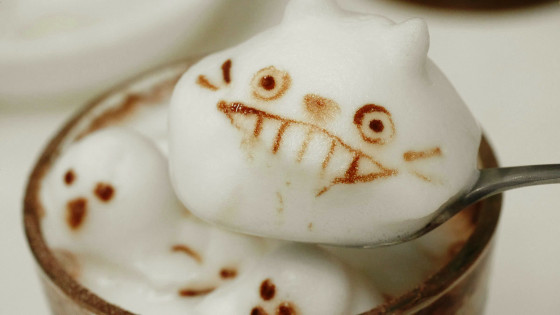 In addition, Decolatte is available for purchase at 560 yen including tax, respectively, and 3D latte maker Awatachino in two colors of brown and white with 2818 yen including tax.

Amazon.co.jp: Lateart sheet decoratel Rilakkuma 10 sheets entering: toy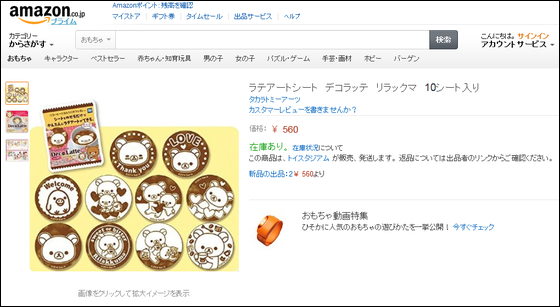 Amazon.co.jp: Lateato sheet Decorato Snoopy with 10 sheets: Toys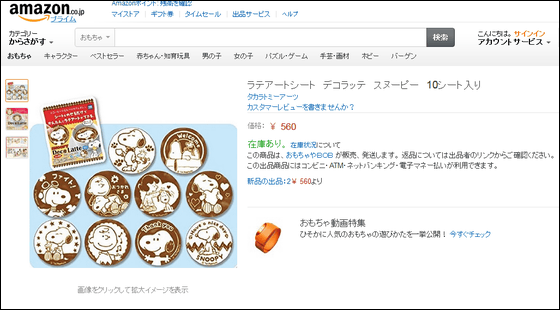 Amazon.co.jp: Lateato sheet Decorato with 10 sheets: Toys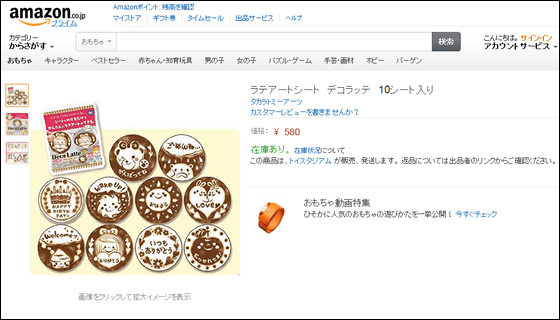 Amazon.co.jp: 3D Latte Maker Awatachino White: Toy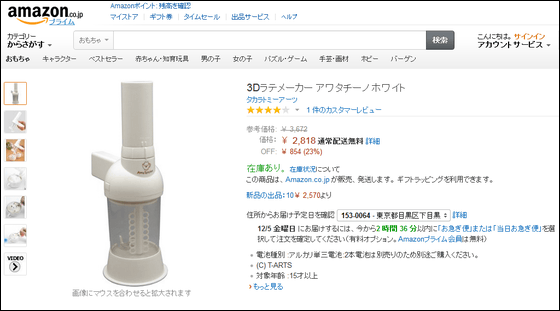 Amazon.co.jp: 3D Latte Maker Awatachino Brown: Toy