"Hunting attractive fortune forum" coverage report let you know how to become a hunter in hunting experience and gibie cooking tasting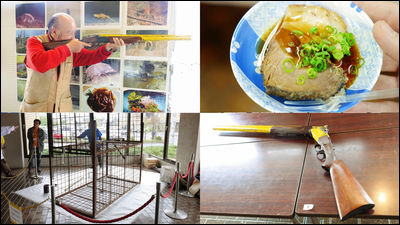 If it is a hunter that holds a hunting license, you can hurt agricultural products with guns and traps, etc.Hunting birds and beasts"The damage to agriculture is expanding year by year because few people become hunters. First of all, it is "How can I become a hunter?" In order to provide the opportunity for the Ministry of the Environment to become a future "guardian of wildlife conservation and management", he taught active hunters how to obtain a license, a simulated gun Touching and hunting simulation experience "Attractiveness of hunting FULL REVIEW Forum"Is held. I went to the Ibaraki prefecture venue to see what kind of forum it is.

Ministry of Environment _ Hunting attraction
http://www.env.go.jp/nature/choju/effort/effort8/

Attractiveness of hunting Find out Forum Ibaraki Prefecture venue
(PDF file)http://www.env.go.jp/nature/choju/effort/effort8/schedule/pdf/h26forum_ibaragi.pdf

Attraction of Hunting Illuminated Forum I arrived at the Kasama City Kasama Community Center in the Ibaraki prefecture venue. JR Mito LineKasama StationIt is about 20 minutes on foot from the hotel.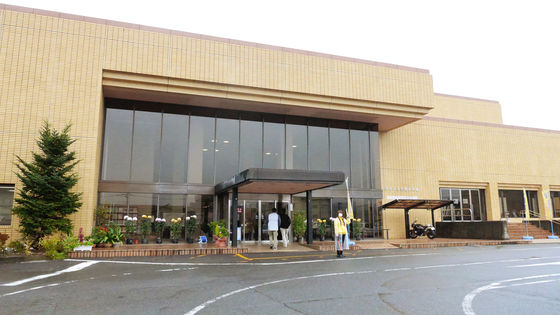 It is easy to understand because the entrance is climbing.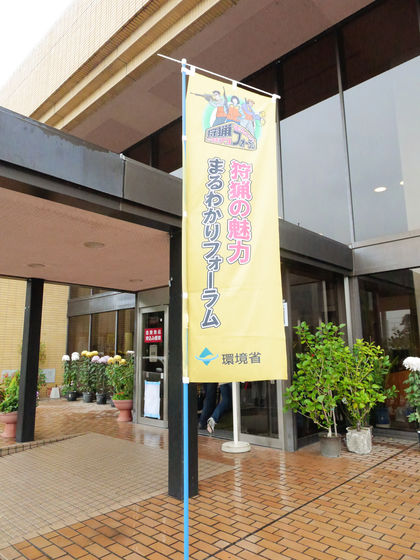 No fee or advance application is required for participation, and you can write your name and address on reception at the reception desk. Once you have finished writing you can receive materials on forums and hunters.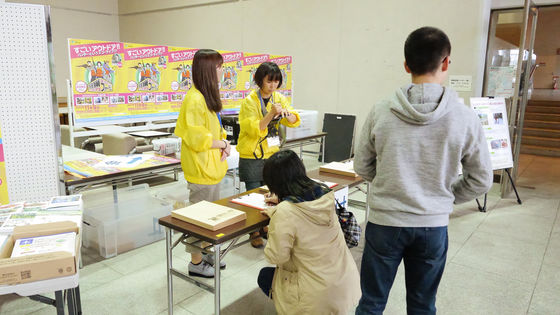 On the desk near the reception desk, pamphlets and the like where the necessary information to become a hunter is written are placed.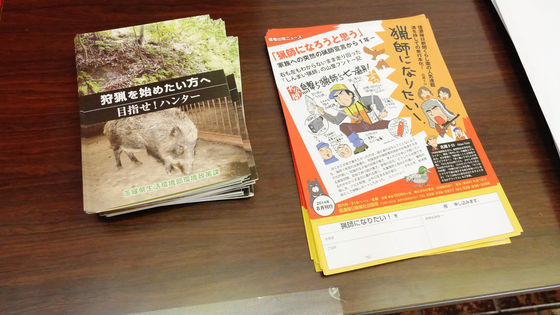 Information on hunting has been set everywhere. Agricultural damages caused by wild birds and beasts all over Japan amount to 24 billion yen per year, and adjustment of the number of wild birds and beasts by the increase of young hunters is required.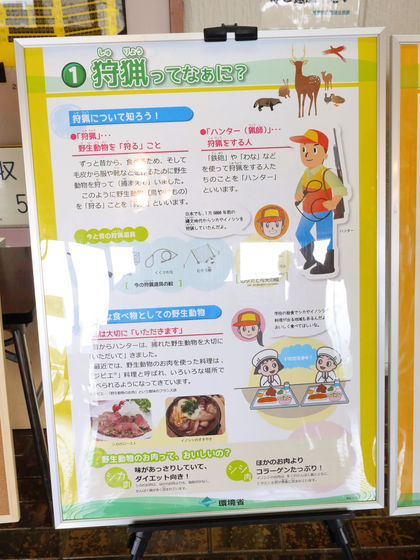 Pictures of wild boars and snares ......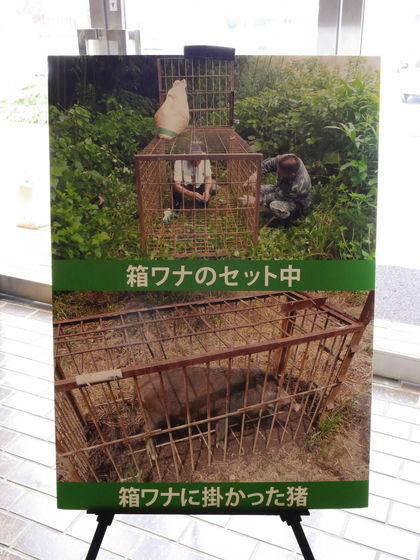 You can see the back side of the hunting that you do not see usually, such as photos of the wild boar that you saw.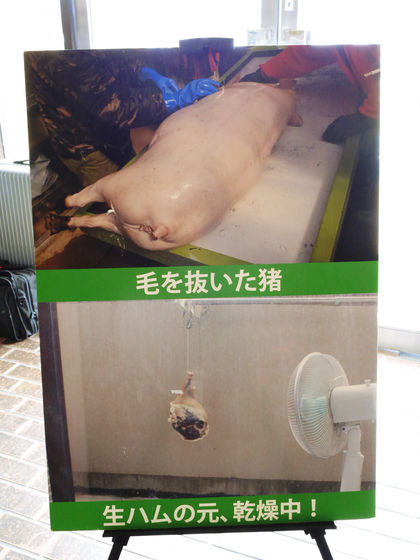 This is a book sample on hunting. There were various books such as how to shoot guns from Jibie cookbooks.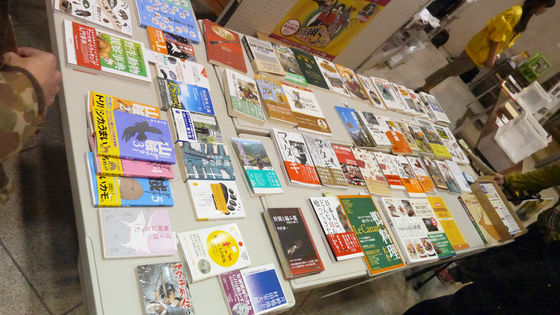 At the opening time at 13 o'clock, programs are organized every hour, from 13:15 to active huntersKoji Yamazaki'S "Hunting Iroha" lecture was held.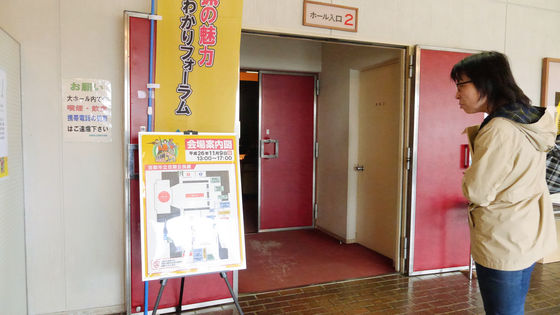 The inside looks like this. It is 30 minutes from the opening, but more than 200 people were participating.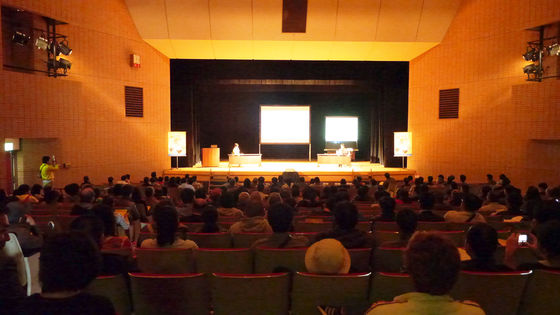 From 13:45, there is also time to look around the workshop booths exhibited in various places of the venue. This is a simulation gun exhibition booth.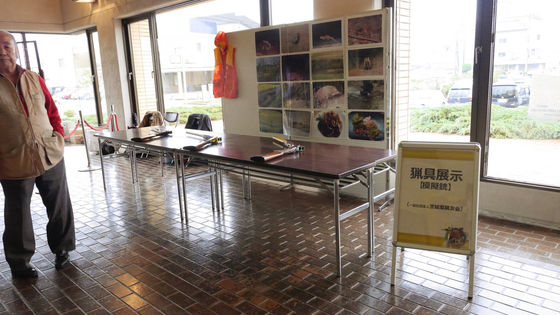 All three simulated guns are made from genuine middle folding shotguns, and you can experience the real weight feeling when you actually bring it.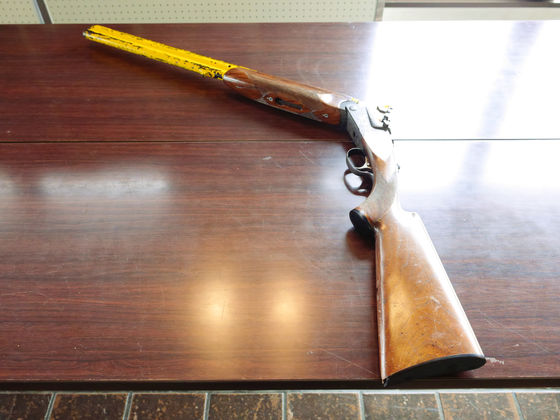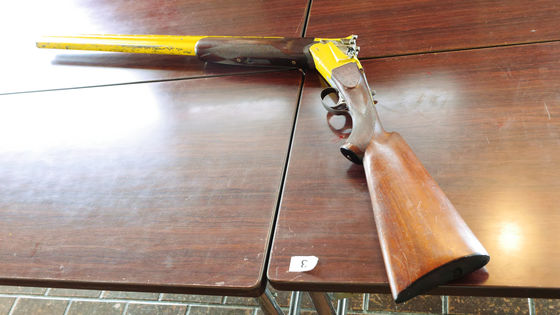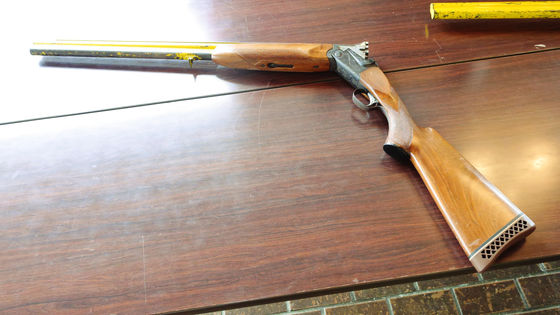 The muzzle is buried and none of the bullets will come out.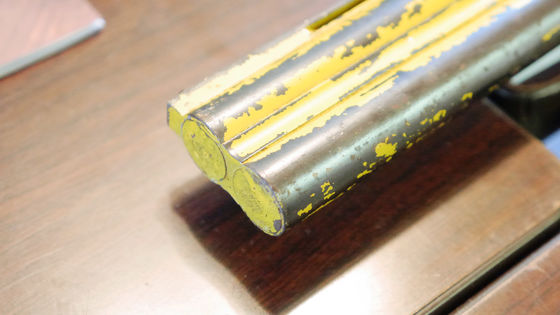 Turn this lever to the left ......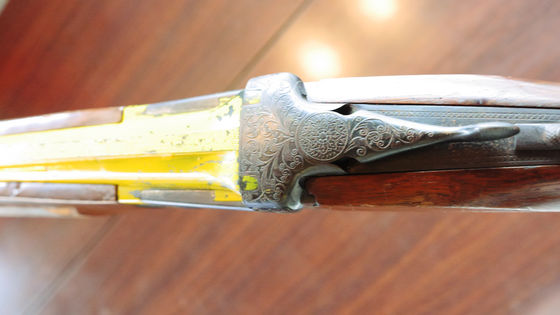 The barrel broke in half. It is possible to load two bullets in this state. To prevent mistakes, it is basically to break the barrel when carrying it.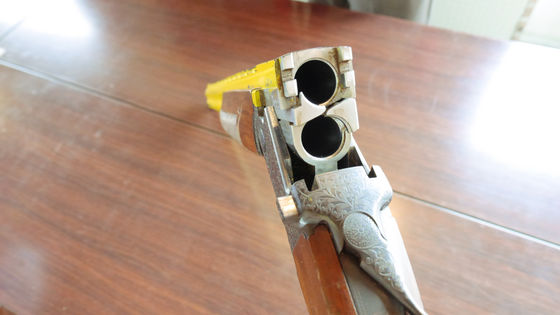 A trigger is attached to a full-scale stock made of wood.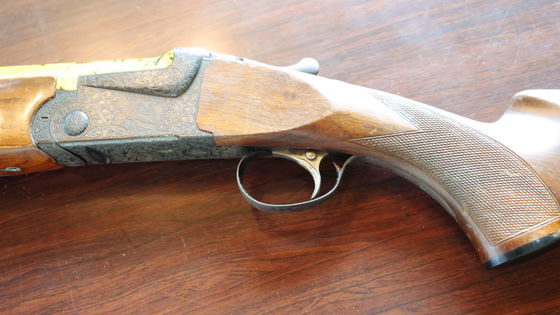 A beautiful pattern on the hinge part.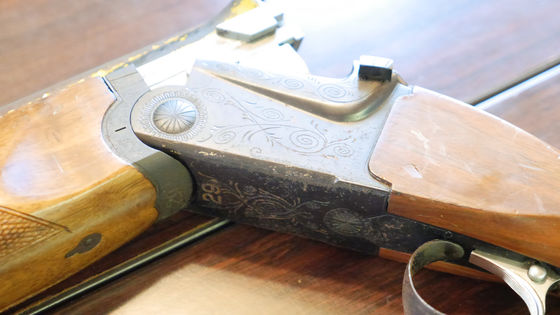 Hold the aim so that the ribs are straight and align with the projections on the muzzle with both eyes.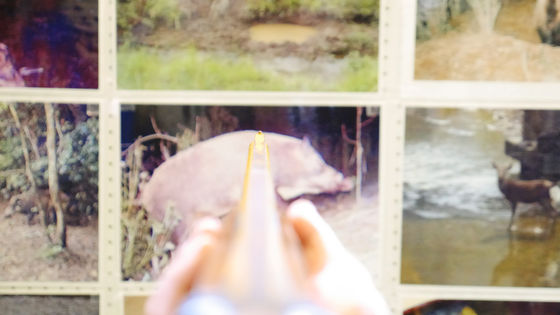 Actually, I was hired by active hunters. If you break the broken barrels vigorously, you will be able to launch with the sound "gachin". In order to prevent recoil, I can hit the shoot with the stock of the cannon, but instead of bringing the face of the gun to the gun, it is the point to bring the gun to the face, so it will be on top of what I thought. Because it is considerable weight, you can realize that "Hunter is shooting this heavy thing ... ..." with the limb in mind that the arm of the left arm that supports the barrel just stands while receiving a lecture in the blink of an eye.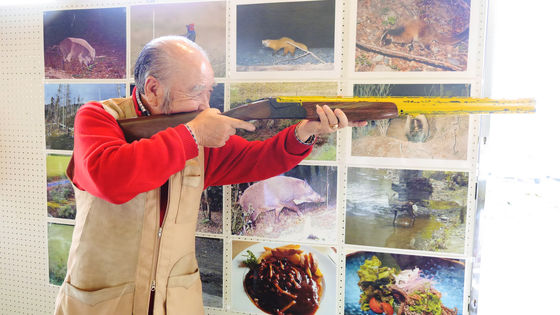 This is an exhibition booth of hunting IT tools. A video of a raccoon shot with an automatic camera was displayed.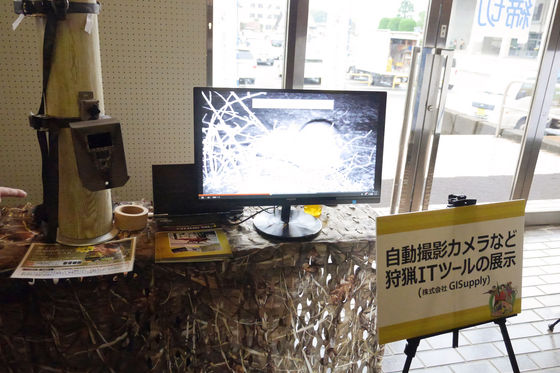 Automatic camera is in a case blended naturally.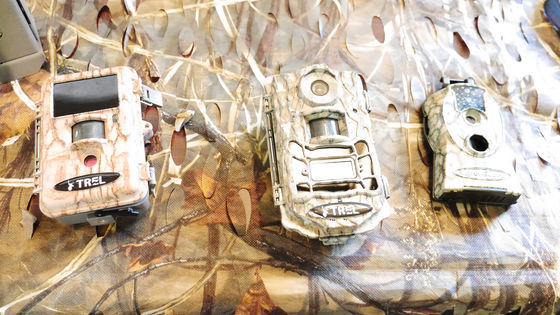 Real gimmicks used for hunting are also exhibited. There was also a demonstration to activate the gimmick, but it was over when I was watching other booths, so please be careful who goes to another venue.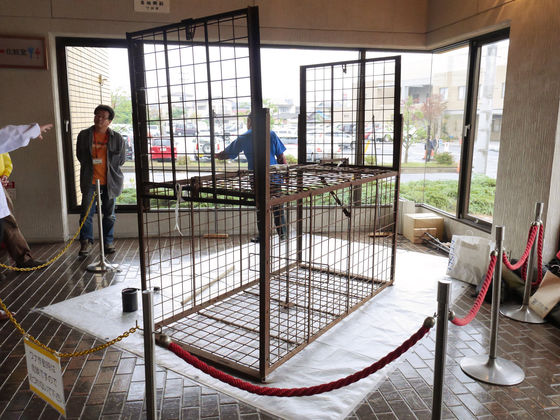 We also discovered a booth that is exhibiting a number of boxed traps.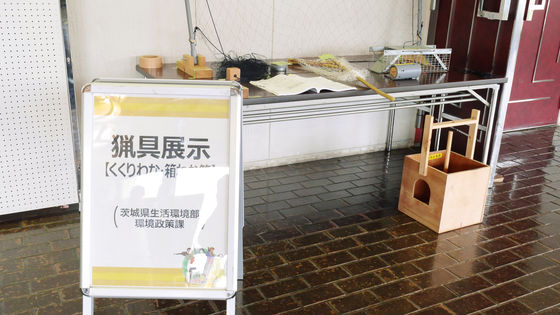 A net hunting tool that captures birds and the like.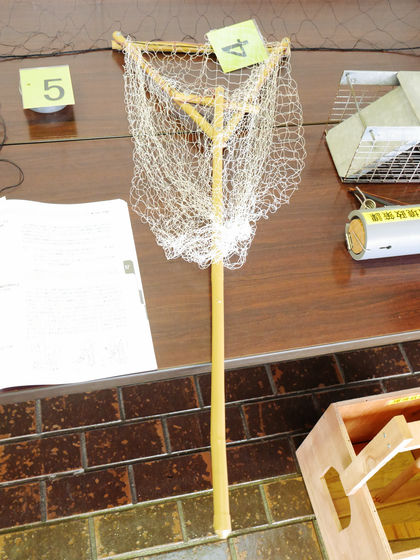 This is a hunting gear that captures birds flying by lifting the bars at both ends with two people. Actually there are tens of meters, the exhibits were miniature size.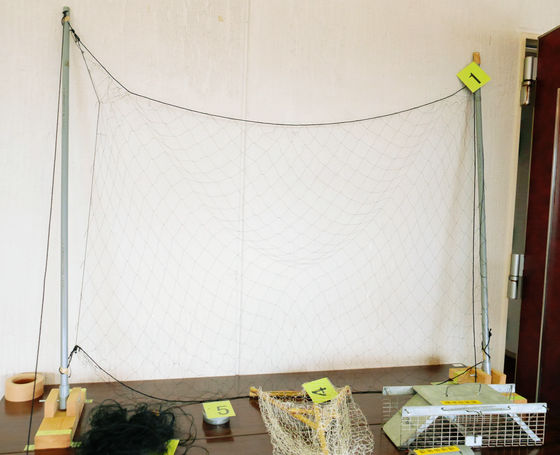 Below is a box that captures small pests such as Itachi both up and down. In other words it seems to be a big mouse.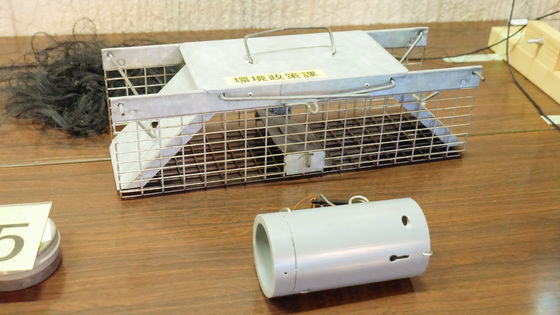 This is setting a food in the box, if the animal enters into the box and eats it is said that the ceiling falls.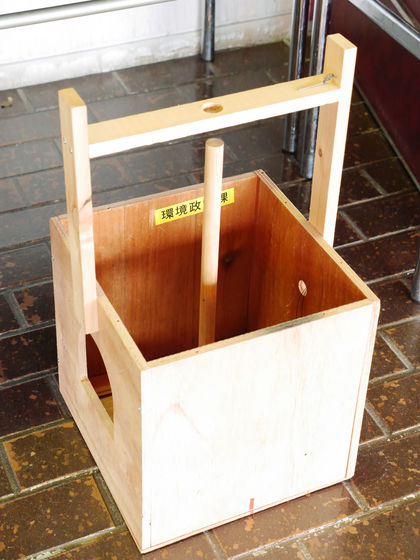 As there was something like hair, asking what it is, this is an "illegal hunting tool" which became a fine net when looking closely, if you put food in it, the animals that came to eat tangled It will not be able to come out. It is illegal for any wild birds not designated as pests to catch anything.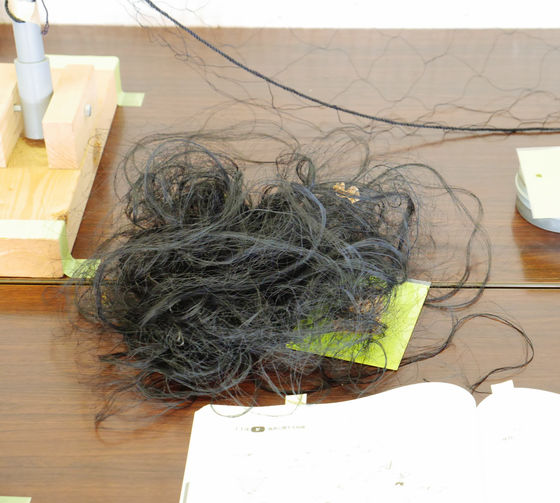 When I went to another hall, there was a tasting section of Jibie and a consultation section on obtaining a hunting license.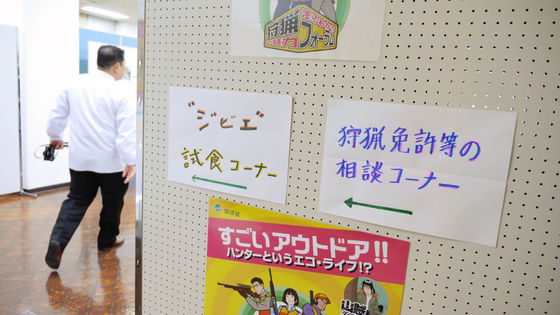 First of all, I went to the Jibie tasting section.



We offered a wild boar chashieu in Nagano Prefecture.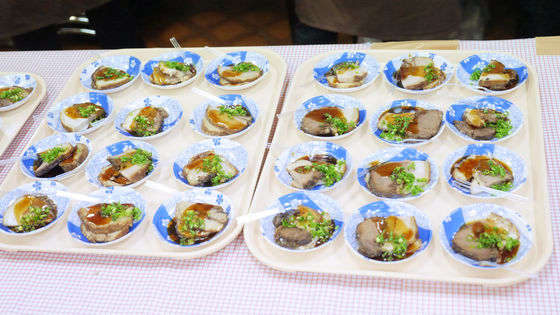 Sauce and leek are sprinkled on all the wild boar chashieu and at first glance it looks like an ordinary chashued on ramen.



Trying to eat "Let me eat both lean and lean at the same time", when I tried to eat it, unlike a fat like a pig, the lean body of a wild boar got melted as "fray" when it was in her mouth. It's certainly delicious because it's lean on lean. Rather than taste is almost pork, there was never anything like a kemono smell.



Eat lean only, it feels like pigs with protein meat as well.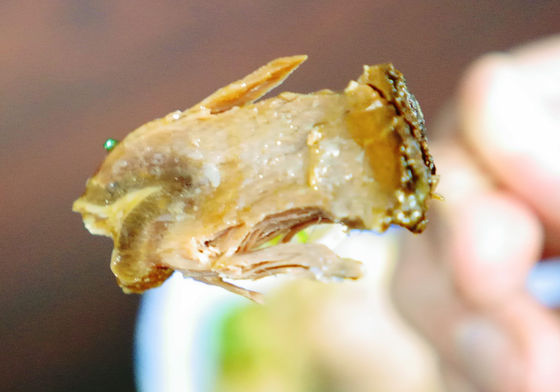 I also went to the hunting license consultation corner. I was surprised that quite a few people were lined up, but Ibaraki prefecture was convinced with information that Japan had the third most hunter licensee.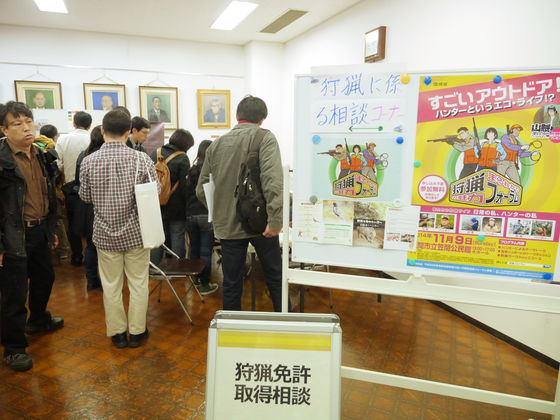 As a result of hitting a question that I was concerned about, "Time required to obtain a hunting license" is 1 day for the course before the test, 1 day for the test, if the exam passes without problems without problems In 2 days. About "Where can I practice practicing hunting guns?" He says that he will tell me how to actually shoot at the course. For the item "You need more than 0.5 eyesight with both eyes" it was OK with orthodontic vision such as eyeglasses. It is a very useful booth for those who are planning to obtain a hunting license because there is not much opportunity to talk about opportunities to actually meet with hunters. Also on the hunting forum websiteExpenses necessary for license acquisitionBecause it is written, etc. Please read it if you are interested.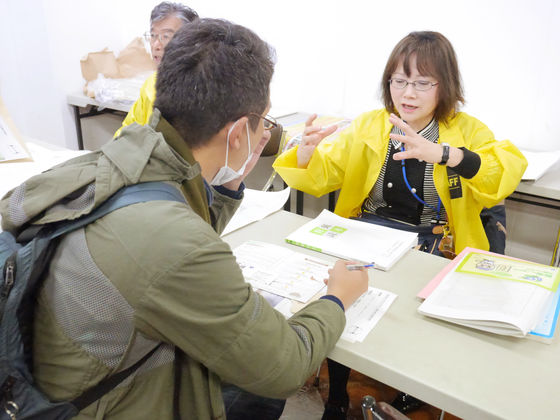 After finally obtaining a license, it is said that a map will be sent with a license letter and a copy of the hunting prohibited area of ​​the place of residence. In addition to doing hunting to the police stationApplication for possession of hunting equipmentAnd for each prefectureRegister hunterIt is necessary to pay the hunting tax by doing.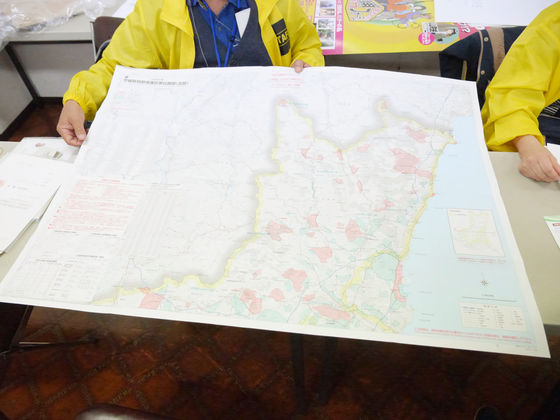 A workshop for making accessories using deer's horns by the hunting division of Tokyo University of Agriculture and Technology was held in the hall.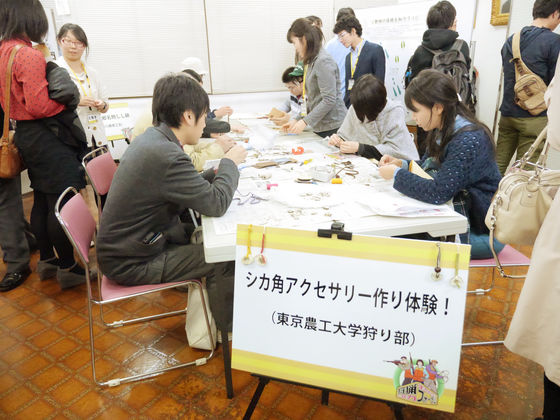 They said that they can make simple accessories by using genuine deer's corners and cutting them round.



We offer deer horns, beads, strings etc for free, so if you join like you like OK. This time I tried to make deer straps.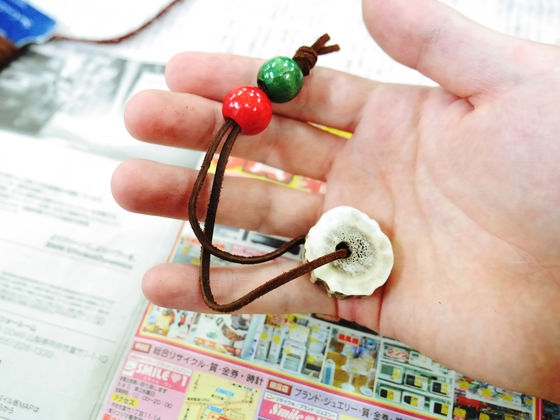 When I looked for "Is there anything else?" I found a sign of "Hunting simulated experience".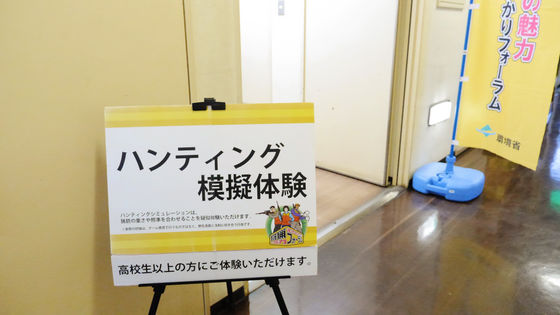 As I entered inside, it was a shooting game experience corner that shoots animals projected on the screen with a gun.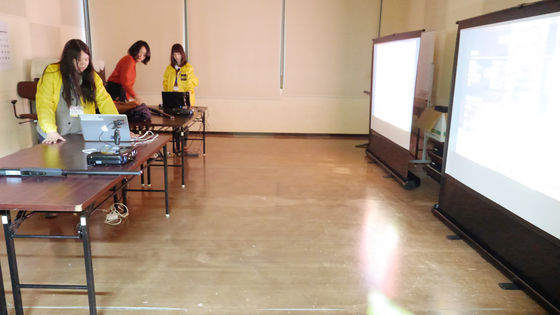 The gun used for play is not a toy but a real make. Although it is lighter than a simulated gun, you can experience real hunting while being a virtual animal.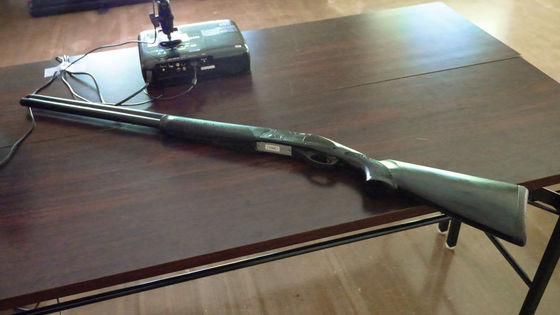 It looks like the customer is playing. Actually experiencing, it is hard to bear on the aim of the rib instead of the scope, but it was a place to wonder what will happen if a real hunter plays.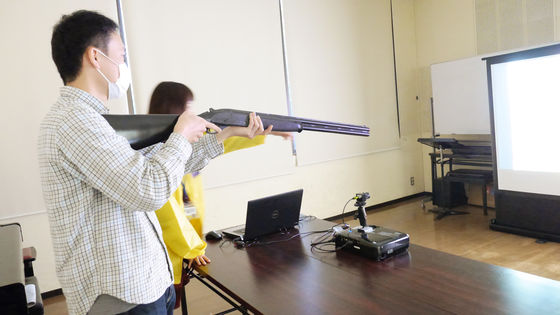 At the end I attended a talk session of active hunters in the big hall and it is about to be held. The theme was "Reason why I became a hunter", he started talking about self-introductions such as honorary career and honorary career of active hunters, talking about hunting equipment used for hunting and charm of hunting.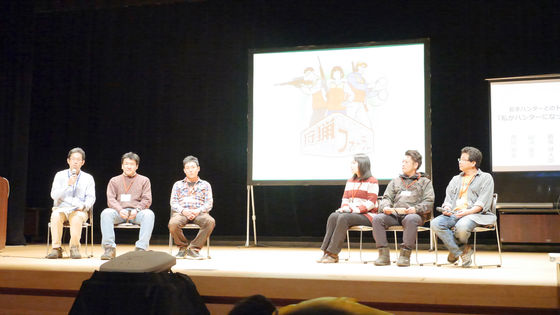 In a talk session where the staff on the left is asking questions, Kentaro Iiizumi performing a bird hunt with a hunter who uses self-employed industry with Koji Yamazaki, who is the main gun who appeared deeply in the forest to the beast.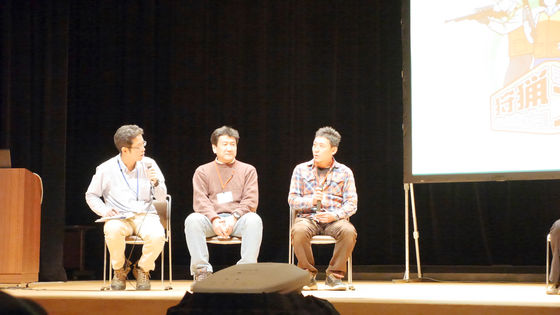 Mr. Miki Ohashi, a civil servant and a female hunter, is hunting wild boar and the like with a gun, and Mr. Yoshihisa Shinoda who runs a gun powder shop is conducting events to support local Hunter activities, A hardcore hunter that will go on for 70 days during the lifting period of hunting. Mori Hiroto is attracted by the deliciousness of Jibie cooking, becomes a hunter, he seems to be hunting all kinds of animals with guns and snares. The reason for becoming a hunter was the influence of parents, the influence of surroundings, contents of the classes that the university was working on etc.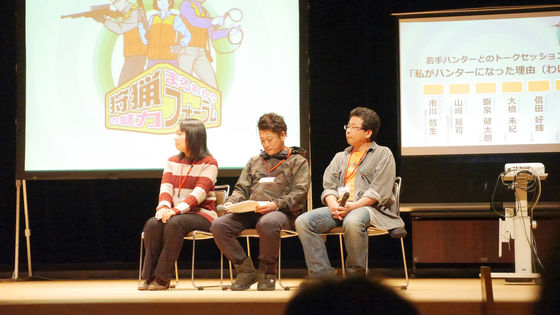 Attraction of hunting Forum is held every year throughout the country as a place where young people aim to hunter. In 2014, Yamaguchi, Ishikawa, Kumamoto and Tottori prefectures followed by Ibaraki Prefecture became the last venue, but people interested in hunting will be in the "Hunting Attractiveness Forum" to be held in 2015 Please do go.