I went to different dimensions on Sony's "Head Mounted Display" that I can experience 360 ​​degrees of "Imamus" and realistic live video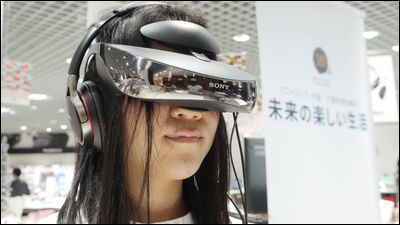 Sony store Osaka has held the "10th Anniversary Festival", "PS4 metal slime editionExhibition and AR Projection glasses type deviceSmartEyeglass"Experience booth is set up. From Friday, November 7, 2014, a new "Special Edition Head Mounted Display"Experience booth has appeared,"Idol Master One For All"And the actual video of" UVERworld "can be experienced from a perspective of 360 degrees, so I actually went to the 2D from the Sony store.

Sony store Osaka 10th anniversary festival happy life with Sony | Sony's official mail order site Sony store (Sony Store)
http://store.sony.jp/store/event/osaka-10th/index.html

Sony store Osaka is on the 4th floor of HERBIS ENT located a few minutes on foot from JR Osaka Station · Nishi Umeda subway station.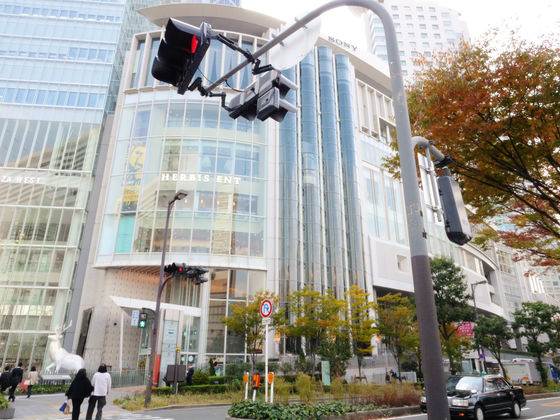 Arriving right after opening at 11 o'clock, last weekPlace where Xperia BIKE concept model was exhibitedWas an experience booth of "Special Edition Head Mounted Display". A total of five devices are prepared, and the companion will guide you at the booth.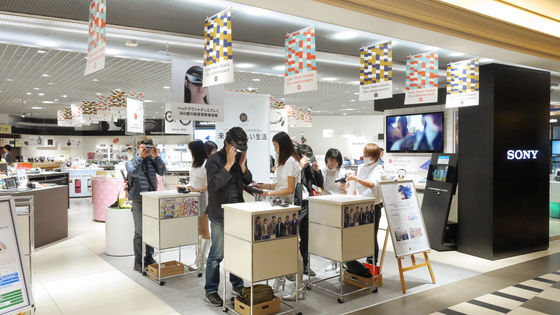 There are two types of content that can be experienced, UVERworld's actual live video ... ...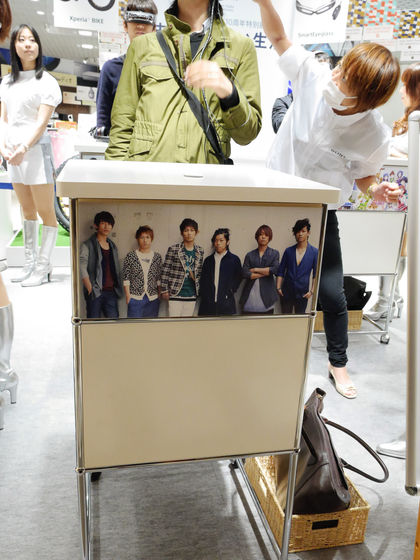 It is a special image of "Idol Master One For All". I will experience it at once.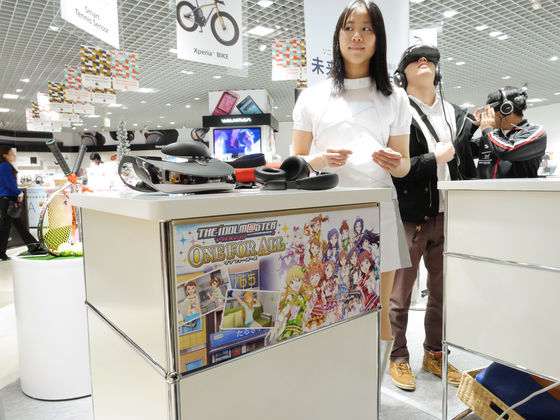 In addition to the head mount display body, there is a red shoulder bag and headphones with Xperia to output video.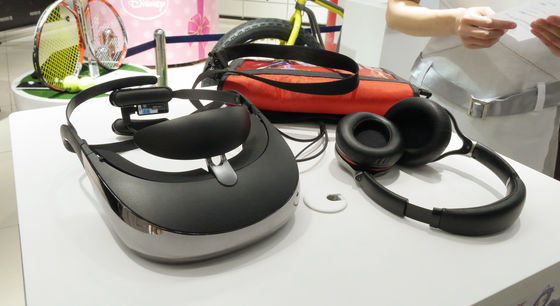 Looking at the head mount display main body in the hand like this.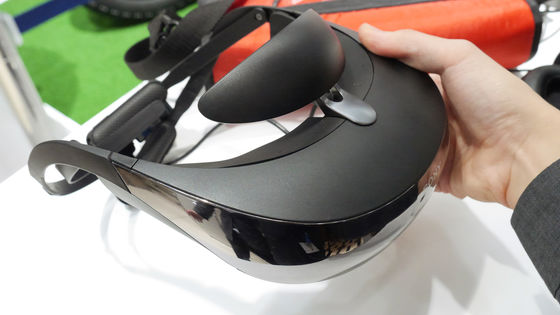 You can wear glasses even if you can wear it.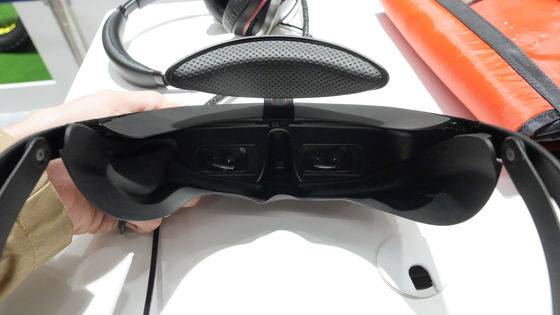 A pad to fix the forehead on the display.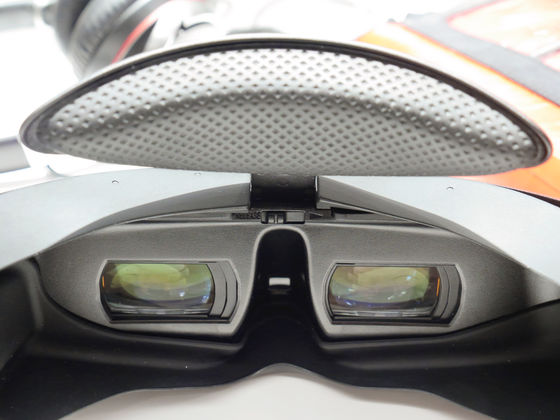 The periphery of the eyes has a silicone cover that fits firmly on the face when worn.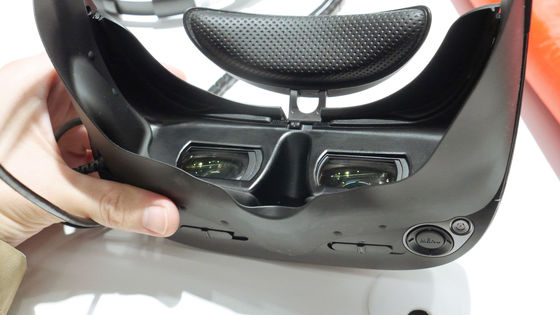 On the back side there is a volume / eye focus lever, menu, power button.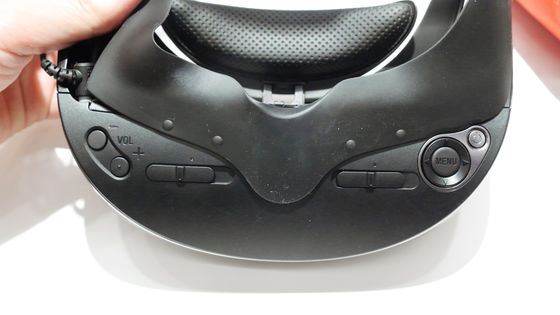 First, wearing a bag containing Xperia and a battery ......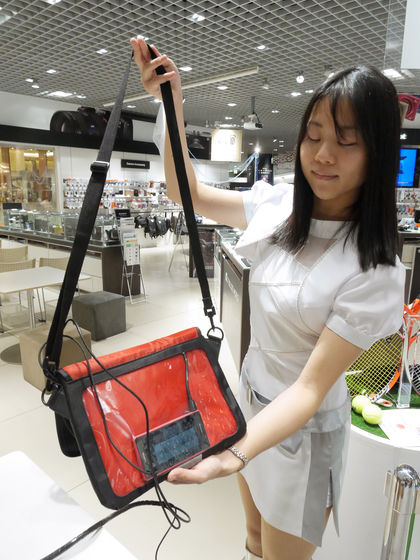 Have the head mounted display set.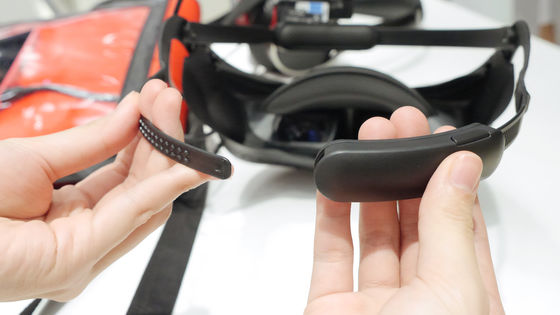 As you can see, the SF ticky atmosphere drifts like this.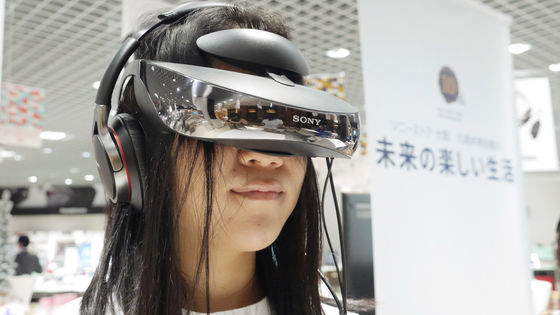 Ready to headphones ready.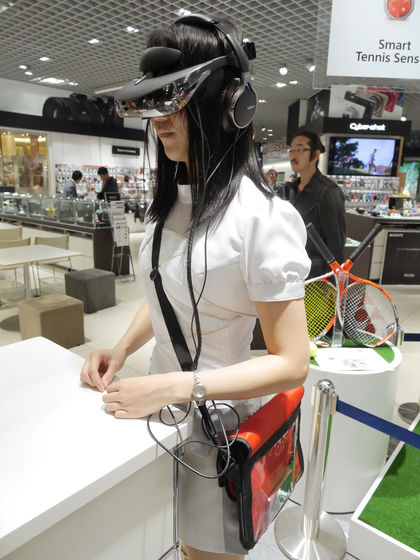 I will start the video immediately. When actually experiencing, the following Xperia images are shown on the display. First of all, keep your eyes on the front ... ...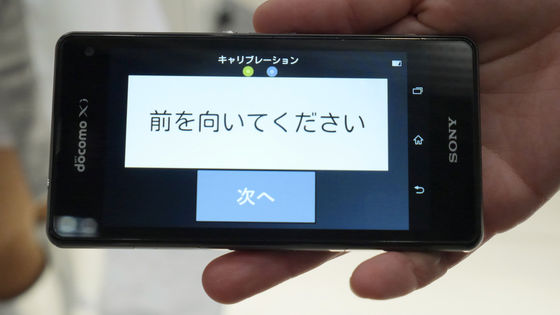 Calibration completion is completed if you next point directly below.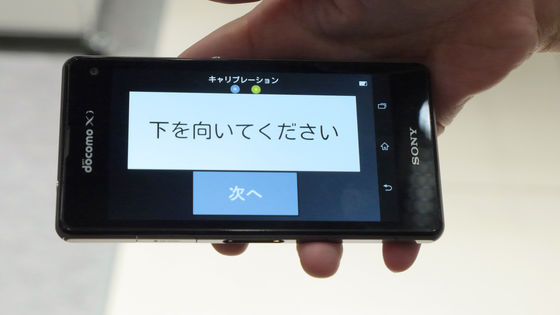 In addition, you can see what kind of video can be seen by looking at the following movie.

Sony store Osaka's head mounted display image looks something like this - YouTube


The crowd will be displayed with the voice of gayagaya and girls. When you look around 360 degrees, you can see the scenery where the idols chat about here and there. Lastly, Haruka Amami ran to herself, "Good morning, Producer!" When the greeting is done, the picture ends. Since I can not see the surroundings at all, I'm afraid that if you stretch out my hand, "Do not touch ...?", You are likely to hit the people around you so be careful.



When you are experiencing a head mounted display, you can see the illusion that you are in 360 degrees in any direction, just as if you were in animation or video. The situation during the experience is as follows.

Sony store Osaka's head mounted display experience booth situation - YouTube


The 360-degree video experience is made possible because the prototype "head tracker" is mounted on the back of the device. It detects people's movements and links them with images.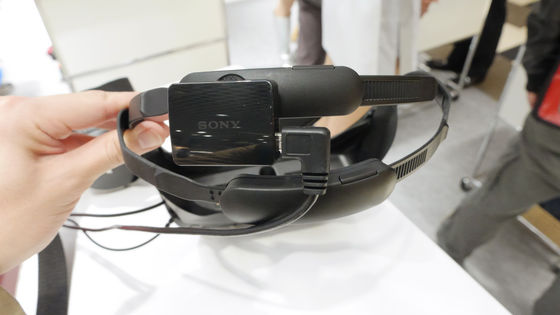 This is where I got UVERworld pictures and I got my head tracker removed.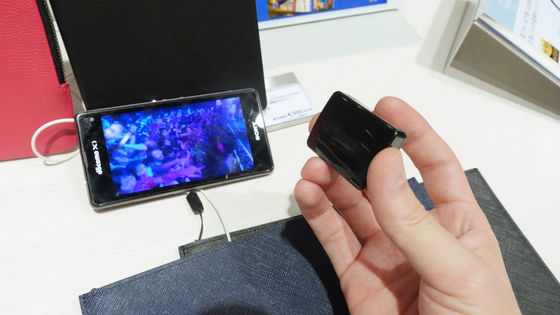 Moving the tracker changes the direction of the image. Because it is an actual live image, if a singer is approaching near the stage when you are watching the stage, there is a crowd that rises just behind when you change the direction, if the picture jumps in the excitement, the picture shakes vertically, even if you do not go to the live You can experience images full of realism.



There is no plan to commercialize the "special version head mounted display" so far.Experience booth of the same prototype that was exhibited at AnimeJapan 2014I had to queue in one hour waiting, but in Sony store Osaka waiting a few minutes I can experience not only anime images but also newly appearing video of the animation in a state that I can experience. People who missed last time or those who have business close to us are exhibited until Sunday, November 9, 2014, so please try experiencing "future devices" by all means.