"Sony store Osaka 10th anniversary festival" exhibition that displays only "PS4 metal slime edition" in the world Coverage repo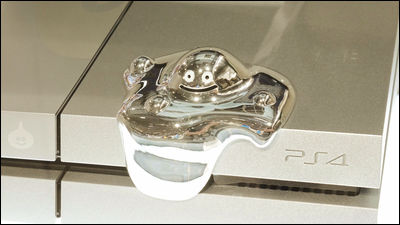 In Ginza, Nagoya, Osaka there is a "Sony store" where the latest Sony products gather, but "Sony Store Osaka 10th anniversary festival" is held from November 1, 2014 (Sun). The first exhibition in Japan "Xperia BIKE concept model"And the planned number has reached the planned number in a moment after starting the reservation reception"PlayStation 4 Metal Slime Edition"Is the only one in the world that is exhibited at the Sony store Osaka Limited. In addition to this, a transparent type eyeglass type terminal "SmartEyeglass"It is said that it is an event that you can experience" Life in the near future "proposed by Sony, so it has actually entered the site.

Sony store Osaka 10th anniversary festival happy life with Sony | Sony's official mail order site Sony store (Sony Store)
http://store.sony.jp/store/event/osaka-10th/index.html

"PlayStation® 4 Dragon Quest Metal Slime Edition" Release Decision Special limited edition set with "Play Station 4" (PS 4 ™) and wireless controller (DUALSHOCK® 4) and "Lagoon metal" USB cover figure with original design | PlayStation ® Official site
http://www.jp.playstation.com/info/release/nr_20140901_ps4mse.html

The place is "Osaka-shi Kita-ku Umeda 2-2-22 Herbisnt 4F". It is a few minutes on foot from JR Osaka Station · Osaka Municipal Subway Yotsubashi Line Nishi Umeda Station.


◆ Xperia BIKE Concept Model
That's why I arrived at Sony store Osaka.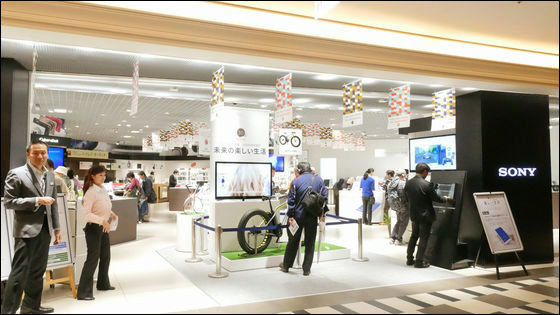 A big mountain bike is on display at the shop as the 10th anniversary content.



This is the first exhibition in Japan "Xperia BIKE concept model".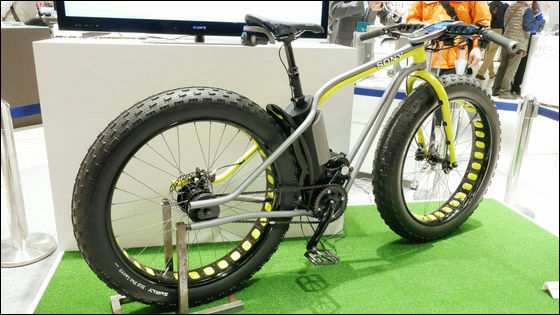 It is an electric assisted bicycle that docks and uses the Xperia series smartphone.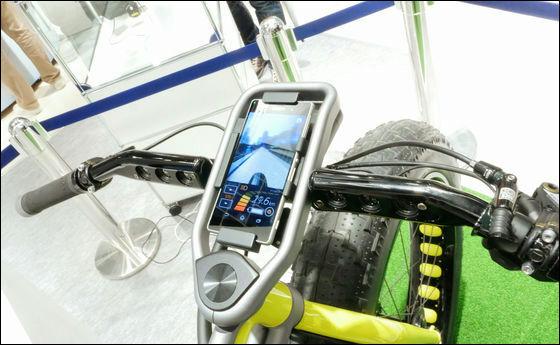 When viewed from the front, the front camera is mounted with the light at the center of the handle ... ...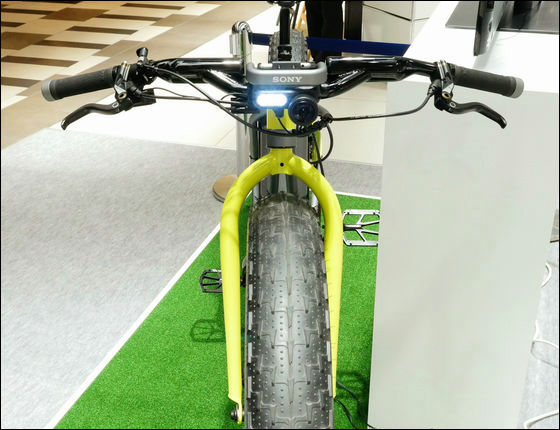 There is a rear camera behind.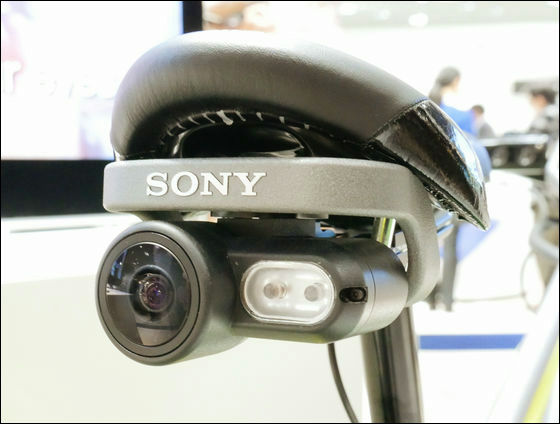 Although it is a demonstration video displayed on the exhibited Xperia, you can project 360 ° view shot video from front and rear cameras to Xperia smartphone. It can be an interesting function for bike riding because it can measure running speed.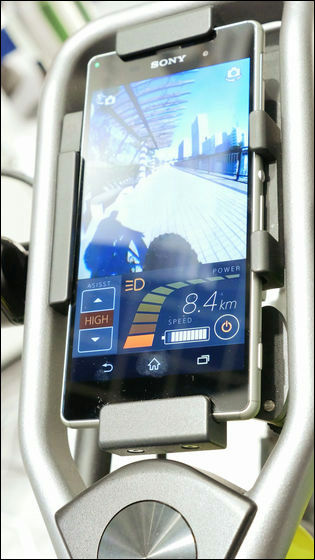 Also, speakers are mounted on the left and right sides of the display. It seems pleasant when running while listening to music played on smartphone.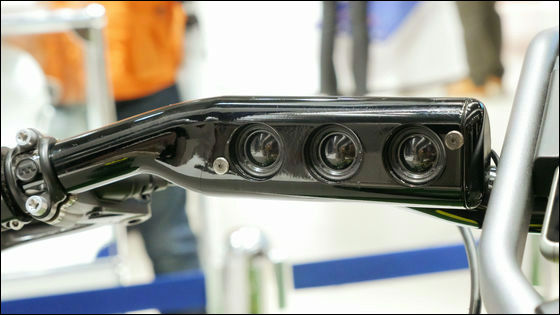 This is a view of the Xperia docking part from below. Because it is fixed with a lever, it will not come off during driving.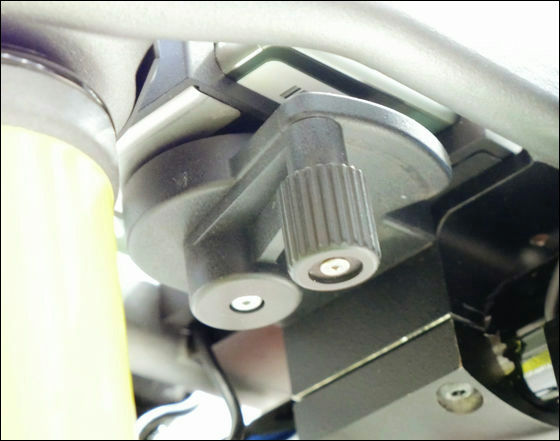 The gear change is under the right steering wheel.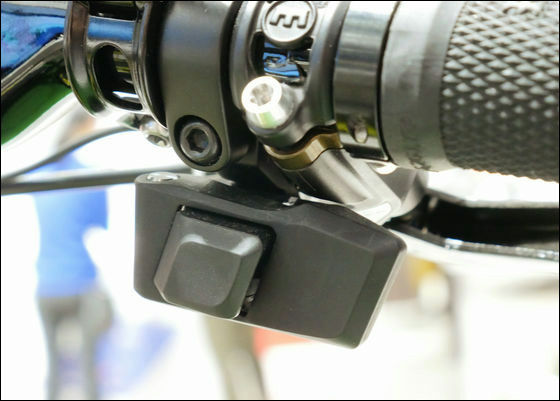 The frame is yellow and gray two tone color, and the brand name of "SONY" is included in the side.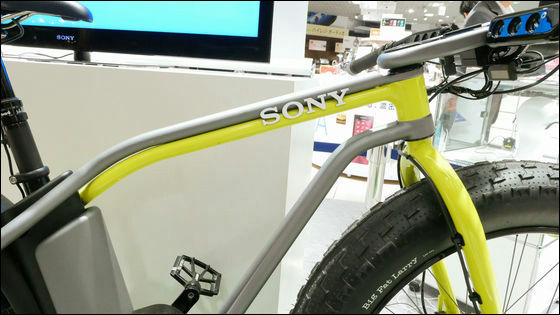 Because the wheels are quite heavy, it is a specification that runs offline even though it is googguy.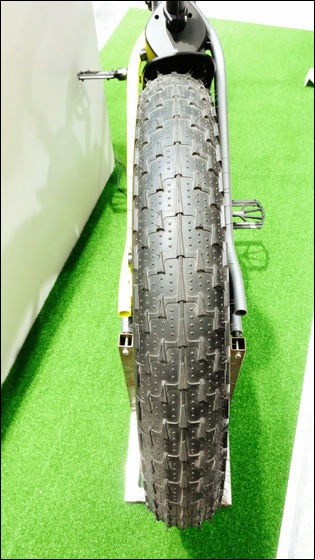 There is also an elaborate design inside.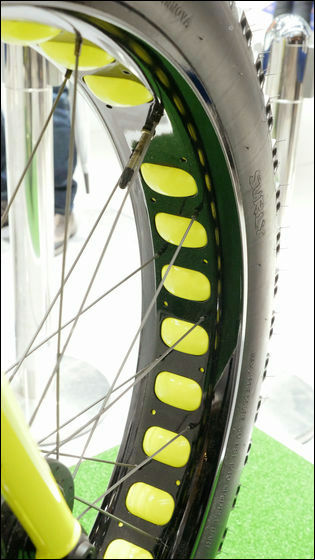 I think that it is going to be hard on the thickness of the tire .... However, since it is equipped with electric power assistance, it is not a problem.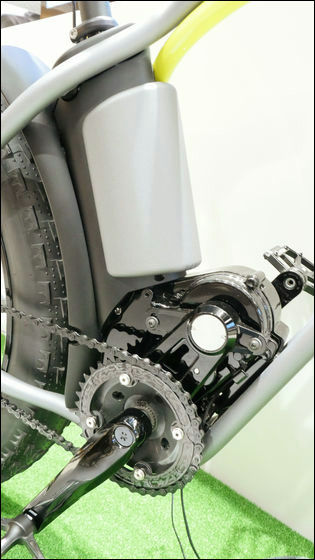 The pedal was HELVA made by 45NORTH. Although it can not ride as it is an exhibit under development, it is an opportunity to see the "future bike" proposed by Sony at hand.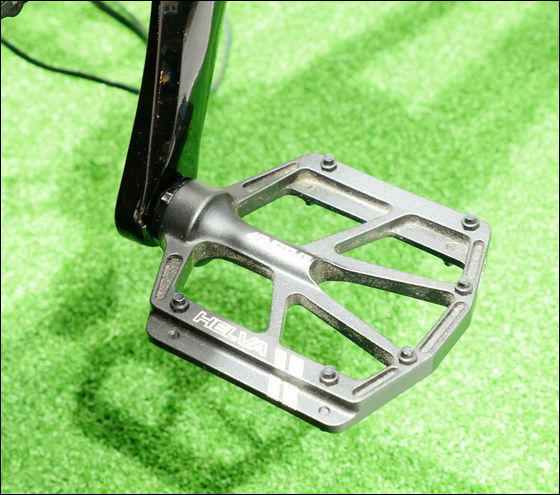 ◆ PlayStation 4 Dragon Quest Metal Slime Edition Previous Showing
SCEJA Press Conference 2014However, the announced PlayStation 4's "Dragon Quest Metal Slime Edition" has started accepting reservations from October 28, 2014, but it is already popular enough to reach the scheduled reservation number. Such limited quantity PlayStation 4 is currently the only leading display in the world in Sony store Osaka.

I found an exhibition booth.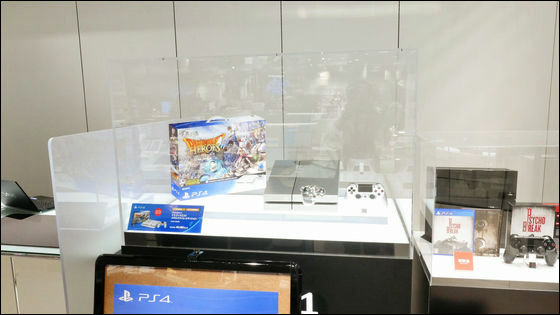 As I approached, a gray color PlayStation 4 on which a stray metal came in the showcase was exhibited. "PlayStation 4 which the smith craftsman made using a metal crackler obtained by defeating the metal slime".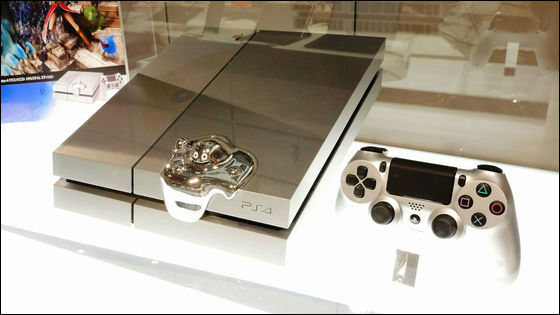 You can taste at home anytime you can only taste the game, "A lone metal has appeared!"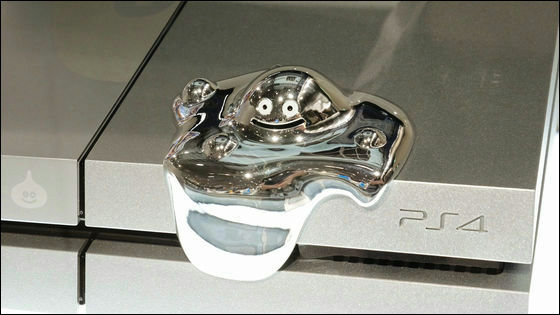 A lone metal is not an ornament of a stick, but a part of the stretched body acts as a cover of the USB port.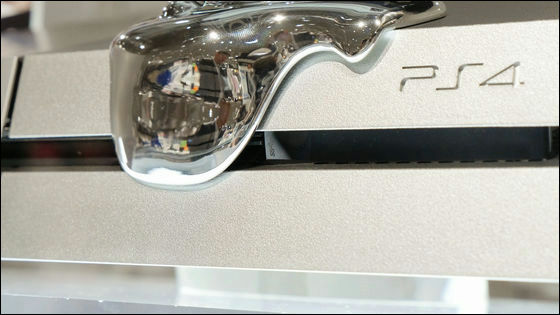 Illustrations of metal slime are drawn on the cover on the left side of the main body.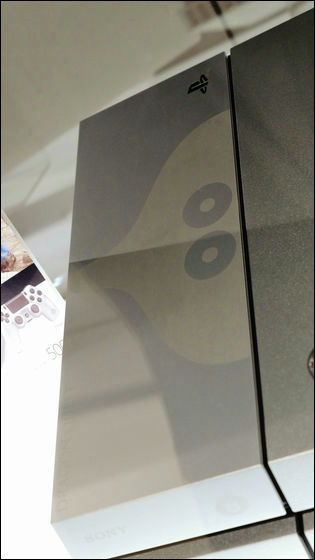 Although it is a little hard to see, on the left side of the cover is written "DRAGON QUEST".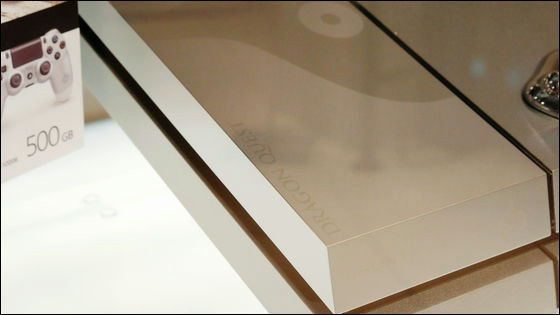 Illustration of metal slime also on the side of this side.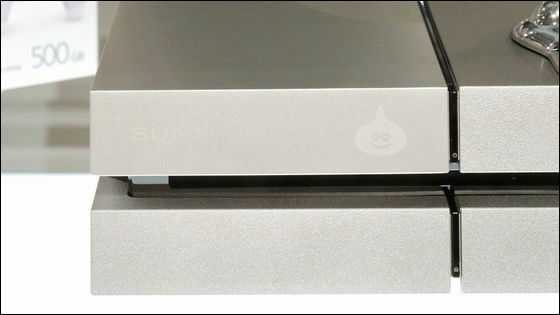 This is the included wireless controller.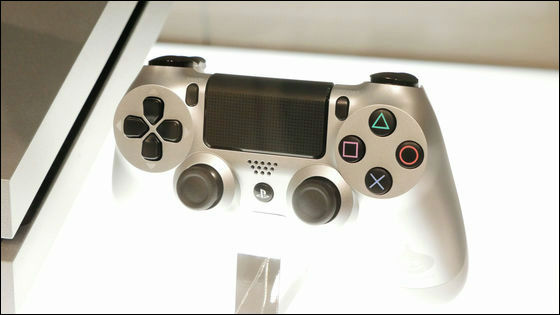 Metal slime is also printed on the grip on the right hand and it has become a fine design of the art.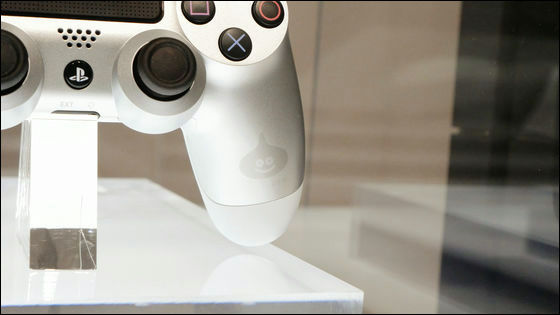 People who have been booked arrive in such a package.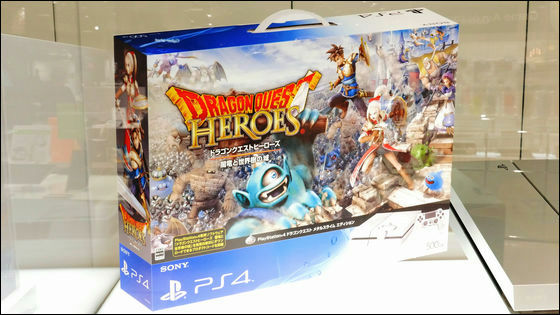 In addition, the price is 49,990 yen (excluding tax). The reservation acceptance from the website has been terminated, but since it is said that 10 stores are reserved at each store, if you really want to make a reservation, you may still have it if you contact the nearby Sony store. not.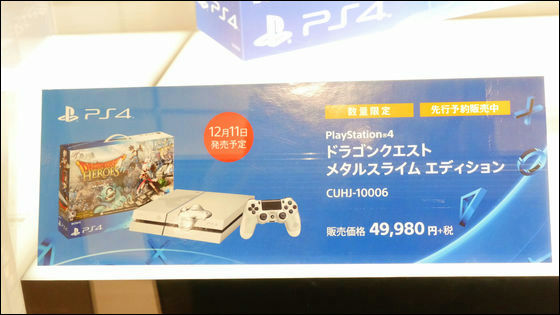 Also, there are booths where you can play the latest PS 4 games around the exhibition booth, so if you are interested in the 10th anniversary festival held between November 1 (Sat) and November 9 (Sunday), Sony Store I can experience various things in Osaka.