YouTube pays over 100 billion yen to the rights holder of the content ID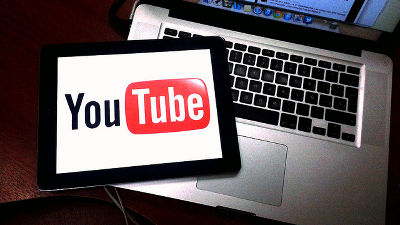 ByEsther Vargas

YouTube has a system called "Content ID" that scans and identifies the contents of the copyright owner, and it is easy to detect when a video similar to the content ID is uploaded. Rights holders can choose options such as "Mute", "Block", "Monetize", "Tracking" matching content, but the total amount paid to holders who chose "Monetize" will be 1 billion It turned out to be over dollars (about 100 billion yen).

YouTube has paid $ 1 billion to rights holders via Content ID since 2007 | Ars Technica
http://arstechnica.com/tech-policy/2014/10/youtube-has-paid-1-billion-to-rights-holders-via-content-id-since-2007/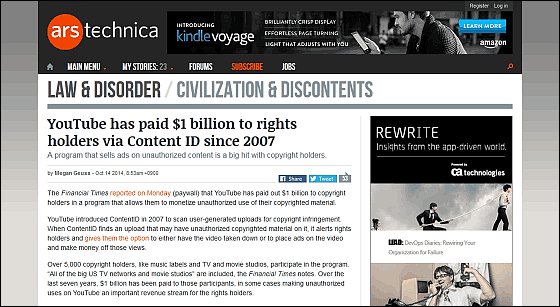 Financial Times says that the amount paid by the system "Content ID" generating revenue by protecting YouTube's copyright has exceeded 1 billion dollars (about 100 billion yen). In 2007, YouTube introduced content ID, it can detect unauthorized uploaded copyright-protected content with high accuracy, and the rights holder monetizes by making the video not publish or placing an advertisement You can select the option, or.

In addition to over 5000 rights holders, music labels and other organizations use content IDs, according to the Financial Times, all major TV networks and movie studios are included in the United States. Huge profits from copyright infringement are born by content ID, and it is a good compromise of Google and copyright holders who own YouTube.


ByAndrew Allingham

Although content IDs were sometimes erroneously detected up to what is included in "fair use" such as annotations, criticism, educational use, and parody, YouTube made policy revisions in 2012 and formallyDigital Millennium Copyright LawBy making it possible to send the request directly from the right holder, we are improving the content ID.