What does Johnny Ive who is responsible for Apple design learn from the dead Jobs now?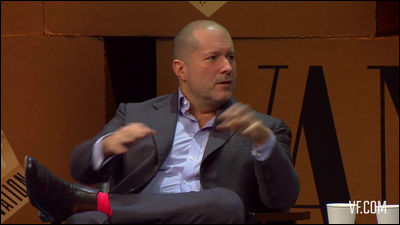 Johnny Ive senior vice president, who has been responsible for designing a number of Apple main products such as iMac, MacBook, iPod, iPhone, iPad, in San FranciscoVanity Fair, And interviewed Vanity Fair's editor-in-chief Glayden Carter, "What I learned from Apple's former CEO Steve Jobs" and "What other companies manage Apple's designs" ",Furthermore"IPhone 6Why did it become such a design? "I talk about.

Apple's Jonathan Ive in Conversation with Vanity Fair's Graydon Carter - YouTube


Apple's Jony Ive on the Lessons He Learned From Steve Jobs - YouTube


Mr. Johnny Ive is one of the world-renowned industrial designers, with a translucent colorful body impressiveFirst iMacAnd support for playing back movies5th Generation iPod, And has worked on designing various other Apple products. He joined Apple in 1992 and was held on October 17, 2014Apple's special eventsOf the 5K display announced atIMacAnd boasts the thinness below the pencilIPad Air 2I am also involved in designing.

Johnny Ive, senior vice president of Apple's industrial design group, was 47 years old born in February 1967.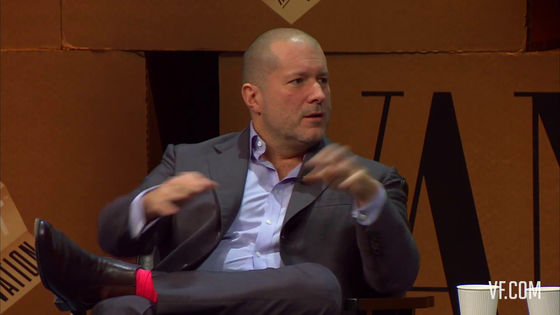 ◆ What I learned from the dead Jobs now
"Among the people I have met so far, Steve Jobs is one of the most wonderful people," Ive says. Mr. Ive said that "to concentrate" from deceased Steve Jobs is the most important tool and it should not concentrate for a long time such as "I will concentrate on Monday" It should be done in order to squeeze out a phenomenal idea by spirit of a whole moment for just a few minutes. "

Mr. Jobs sometimes criticized Mr. Ive and the design team furiously by pouring all the nerve into one design. At that time, Mr. Ive appealed to Mr. Jobs that "I am concentrating my heart and soul into this design," and I and the team are thinking about new designs all the time all the time. No, Johnny, you are doing something useless, you should think more about your likes, "Jobs revealed that unexpected reply came back.



◆ Why iPhone 6 has become rounded design
Speaking of iPhone 6's design aspect, the big change from the iPhone so far can be regarded as a big screen. This large screen seems to have had a big influence on other design aspects as well, and there seems to be reason why the iPhone 6/6 Plus became rounded design.

The edge part of the iPhone 5 / 5s (right) was cut with diamonds, and the sharp impression that it was crisp was characteristic. However, in the iPhone 6/6 Plus (left), the edge part has been changed to a rounded design.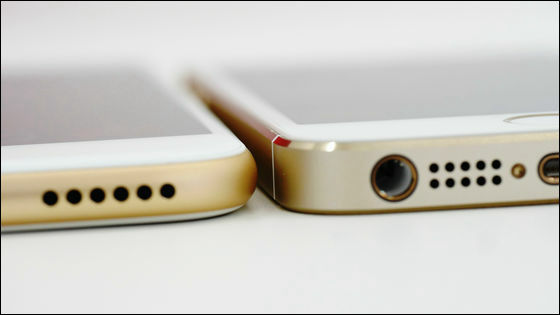 For reasons why the iPhone 6 turned into a generally rounded design, Mr. Ive says "to make it easier to hold." Even before selling iPhone 6, Apple seems to have created a prototype of an iPhone whose display size is larger than the latest iPhone that was released at that time. A big screen is a wonderful feature, but it was too big like a lot of other competing products and it was something that was ugly and eventually turned down to be dismissed as a poor quality product, in the past iPhone Large Mr. Ive revealed that the screening project had been torn down.

Nevertheless, as demand for large screens has increased, it seems that there is a necessity to enlarge the iPhone display, aiming for a product that can be used comfortably even if it is large, so as not to make the edges feel too large by rolling the edges I designed an iPhone.

The design of iPhone 6 which Mr. Johnny Ive told hot about the design can be seen in the following article.

Contents and design evolved greatly "iPhone 6" Gold haste photo review, overwhelming big size compared with 5s - GIGAZINE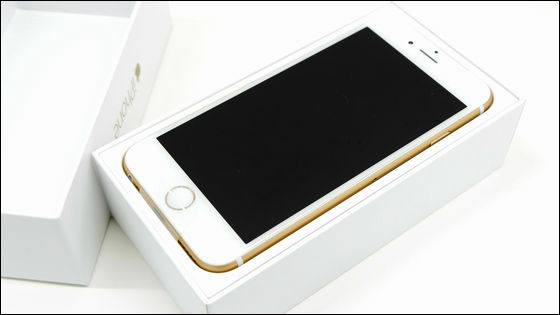 Is Apple Watch not a clock type but a pendant type?
In response to the question that "Apple Watch is not a clock type but a pendant type?", Mr. Ive commented that the best position of the watch is an arm and furthermore, "To watch the information faster, watch It's really great position, "he emphasizes that the best position for Apple Watch is the human wrist part.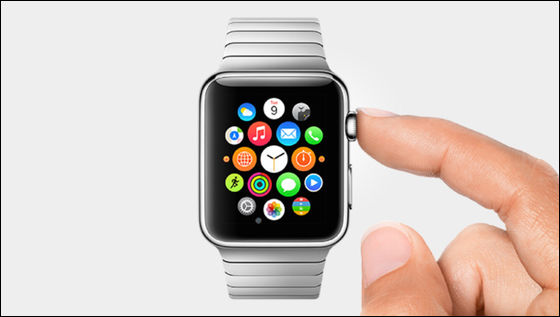 About manufacturers like Xiaomi imitating Apple's design
Chinese manufacturerXiaomiIs called "Chinese Apple" because the design of the Xiaomi device is very similar to the Apple product.

Among Xiaomi devices, Mi Pad is said to be similar to Apple products in particular, it is known as a tablet similar to iPad mini. A more detailed picture of Mi PadHereYou can check from.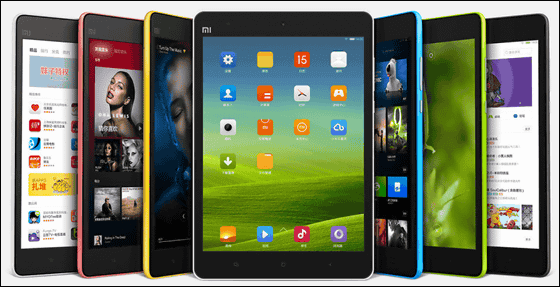 Mr. Ive asked how he felt about these "managers", Mr. Ive said, "I will endure a little, but I can not feel that their designs are admired even if I look at these things. For example, when developing something for the first time in history, I do not know exactly what it will be, and even if development takes seven or eight years, it is copied soon This is a theft and it is also a negligence. "

◆ Function or design
Also, when asked about the "balance of functions and designs" from the audience, I answered "I think that products that do not work properly are beautiful designs are ugly".

According to the conversation, Mr. Ive also said that he traveled from the house in San Francisco to his Apple headquarters in Cupertino for two hours by car.