Google's first embattled ferret "Nexus 6" appeared from Wyomobile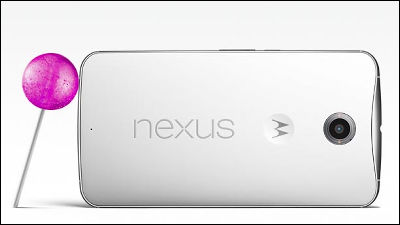 Google announced the new Nexus series rumored for some time on October 15, 2014 at once. The first as a Nexus brandFabretBecome "Nexus 6Is equipped with a 5.96-inch large screen, the camera up to 13 million pixels, a quick charge that can be used for 6 hours with only 15 minutes of charge and a super-class high-spec machine capable of continuous calling up to 24 hours It is. Nexus 6 will be released from Wyomobile as a domestic carrier in addition to the Google Play Store.

Nexus 6 - Google
http://www.google.com/nexus/6/

Nexus 6 by Motorola
http://www.motorola.com/us/Nexus-6/nexus-6-motorola-us.html

Release of Google ™ smartphone "Nexus 6" | 2014 | Press release |
http://www.ymobile.jp/corporate/press/2014/1016.html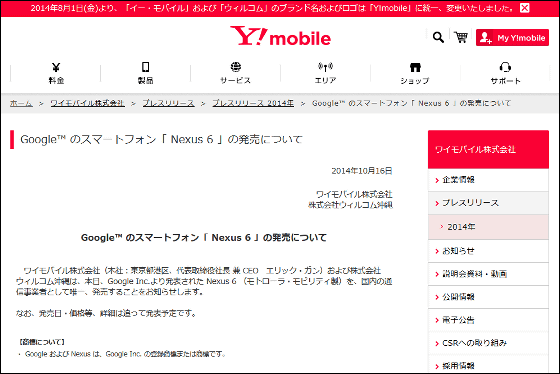 I can understand what kind of design Nexus 6 is by seeing the following movie in one shot.

Nexus 6: Space to explore - YouTube


Nexus 6 is an organic EL display with a screen size of 5.96 inches (1440 x 2560), SoC is equipped with 3 GB memory with Snapdragon 805 (2.7 GHz quad core), dual speaker on the front,Google's MotorolaHe is in charge.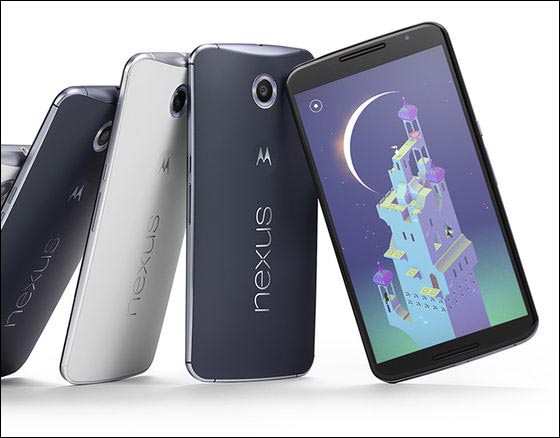 Nexus 6 is two colors of cloud white, midnight blue. Storage is 32 GB and 64 GB.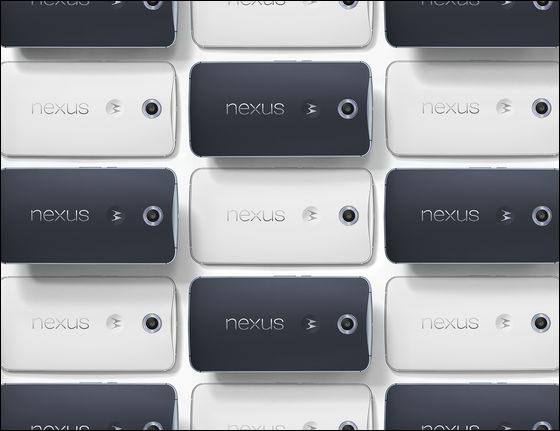 Motorola mark on the back.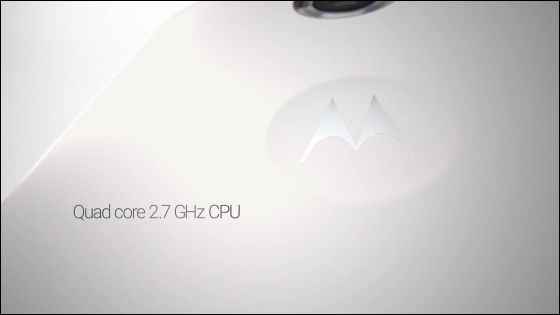 In Nexus 6 the camera performance has evolved significantly. F number 2.0 pixels with 13 million pixels and equipped with optical image stabilization function. It also supports shooting 4K movies at 30 fps.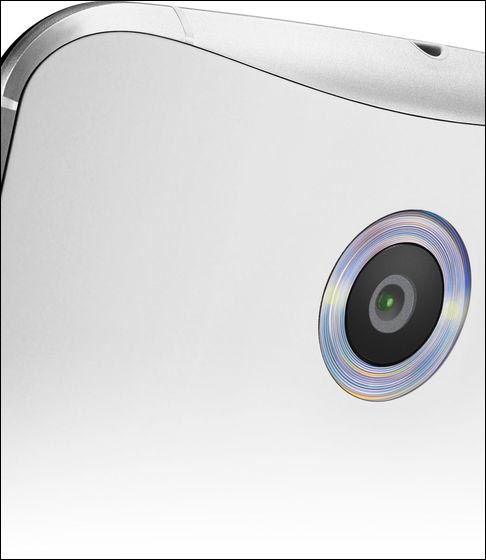 Battery capacity is 3220 mAh and can be used for up to 6 hours with charging for 15 minutes. According to Motorola test data, continuous calling for up to 24 hours is possible under average usage conditions.



The weight is 184 g, the size is 159.26 mm in length × 82.98 mm in width and the thinness is 10.06 mm. The line that draws a smooth curve is a design that placed considerable importance on holdability.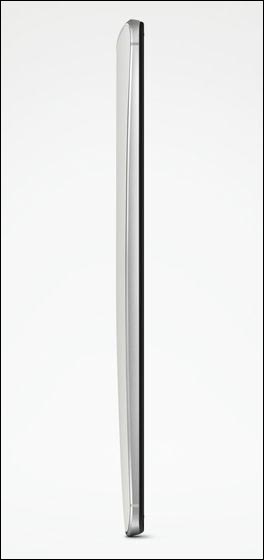 Front camera has 2 million pixels and F value is 2.4. It supports Wi-Fi of Bluetooth 4.1 and IEEE 802.11ac and has NFC function. OS "Android L" "Android 5.0 Lollipop"Adopted.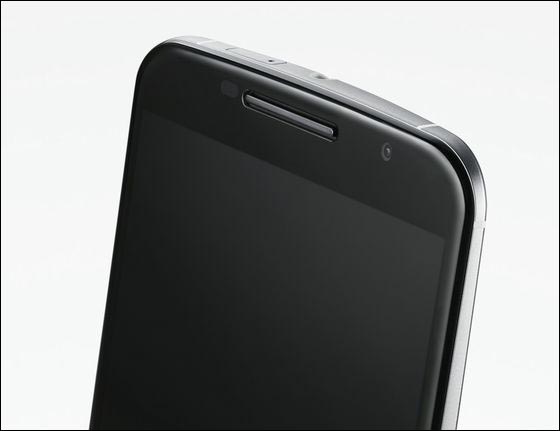 Nexus 6 will be released in November 2014 in the United States and is coming soon in Japan, and you can now register the latest information on the Google official website. It is the only domestic career to be released from Wyomobile.

Furthermore, alreadyLeak in price in GermanyAccording to this, Nexus 6 (32GB model) is 569 dollars (about 60,000 yen), Nexus 6 (64GB model) is $ 649 (about 69,000 yen), which is higher than Nexus 5 Patterns to be sold in the obi.




Also, since the page of Nexus 5 can be confirmed at the top of the official site, it is expected that Nexus 5 will be sold together after the release of Nexus 6.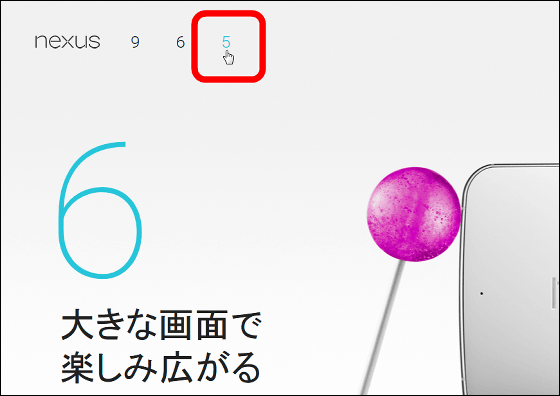 ◆ 2014/10/16 11: 17 additional recording
Nexus 6 has waterproof performance,Motorola's official websiteIt became clear in.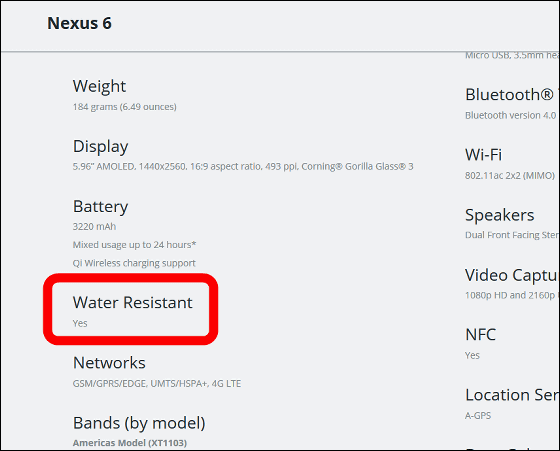 In addition, it is thrown into the aquarium around 11 seconds of the following movie, and you can see the appearance of Nexus 6 and a monster terminal that is used for underwater photography in 13 seconds.

Android: And you - YouTube


◆ 2014/10/17 additional note
When checking with Wyomobile selling Nexus 6, the waterproof performance of Nexus 6 is "life waterproof".