Information on "Nexus 6" that is seen as nearing announcement Summary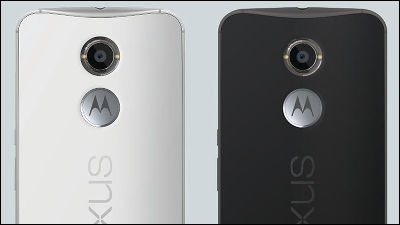 It is expected that Google Nintendo smartphone "Nexus 6 (tentative name)" will be officially announced in October 2014, but at this time there is a considerable part of rumors about outlines and specifications.

Wall Street Journal: Nexus 6 to release this month | Ars Technica
http://arstechnica.com/gadgets/2014/10/wsj-nexus-6-to-release-this-month/

[Update: Another Photo] This Guy Seems To Be Using Motorola's Nexus 6 While Commuting
http://www.androidpolice.com/2014/10/01/this-guy-seems-to-be-using-motorolas-nexus-6-while-commuting/

Wall Street JournalGoogle expects to announce the new Nexus smartphone (Nexus 6) in October 2014It was reported. According to information from sources familiar with the circumstances, Nexus 6 has a screen size of 5.9 inches and a display resolution of 2560 × 1440Fabret, SoC has Snapdragon 805 (2.7 GHz quad core), OS is adopted the official release version of Android L, manufacturing is handled by Motorola, it is consistent with the information that has been leaked so far.

this isAndroid PoliceA leak image of a terminal seen as Nexus 6 reported.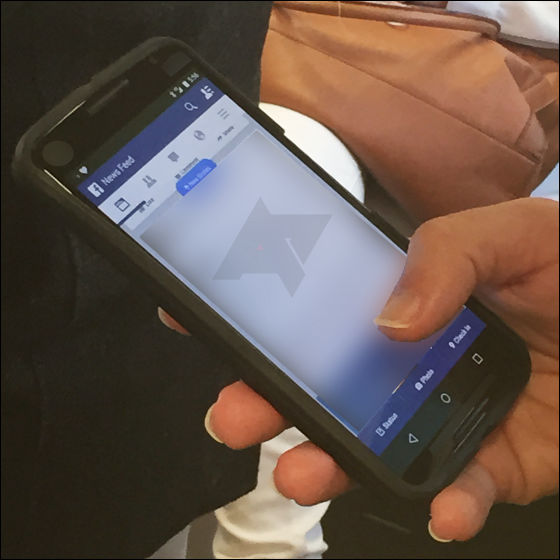 Former executive Anki Jayne of the Google Play project said, "Android's portfolio has holes in the fabric, Google does not want to take the same steps as Apple made a mistake to miss the trend of large display." I think that Nexus 6 is the existence that fills this hole.

It is predicted that Nexus 6 is not a low-priced route unlike the previous model Nexus 5.MoDaCo"The price of Nexus 6 is less than 450 pounds (about 77,000 yen) and it is better not to expect a low price," said founder Paul O'Brien.

Nexus 6 (or whatever it ends up being called) should come in under £ 450, but do not expect ultra cheap.

- Paul O'Brien (@ Paul Bolen)2014, October 9
Nexus 6, which is codenamed "Shamu", is a movieBlade runnerThere is also the expectation that it will become a different name from Nexus 6 due to the existence of the artificial human "Nexus-6" appearing in "Nexus X", "Nexus Shamu" etc. Also, the next Android OS "Android L"Android 4.5" and "Android 5.0" are predicted separately, and Nexus 6 is exciting even with the expectation of naming.

This is for the terminal "Motorola Shamu" seen as Nexus 6Benchmark results by GeekBench. It is clear that the memory is 3 GB.



At the moment there is no information on Nexus 6's announcement event for the press, and it is not clear whether it will be announced really this month. However, unlike Apple 's iPhone, the release schedule is Nexus series which fall apart every year,Like Nexus 5There is plenty of potential to be shockingly released on the Google Play store without special announcement events.

In any case, Nexus 6 is expected to appear reliably as a familylet with a screen size of 6 inch and it was released earlierIPhone 6 PlusIt seems that there is no mistake to be a rival machine that batches perfectly in size, performance and price range.

· Continued
Google's first compelling fabretty "Nexus 6" appeared from Wyomobile - GIGAZINE