Google's next OS 'Android L' is a movie running on Galaxy S5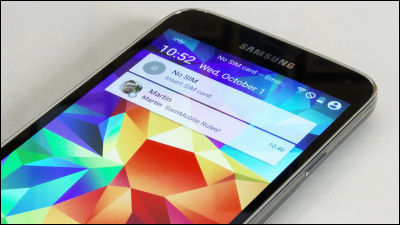 "Google I / O 2014When was announced Android OS "Android L"Early access rights to source code are distributed to each manufacturer, but overseas IT mediaSamMobileAndroid L was tested "Galaxy S5"And released an operation movie of the same OS. New UX design different from conventional "Material Design"Android L which is adopted, what kind of things are finished, its details can be confirmed from the following.

Exclusive Preview - Android L on Samsung GALAXY S5 - YouTube


Exclusive Preview: Android L on Samsung Galaxy S5 | SamMobile
http://www.sammobile.com/2014/10/02/exclusive-preview-android-l-on-samsung-galaxy-s5/

Here is the lock screen of Android L. There are two notification cards at the top of the display, lining up vertically.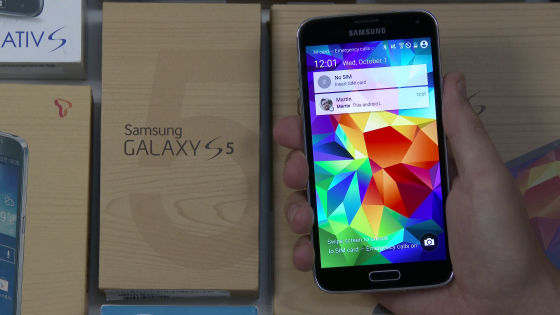 Swipe the screen ......



I unlocked the terminal and the home screen was displayed.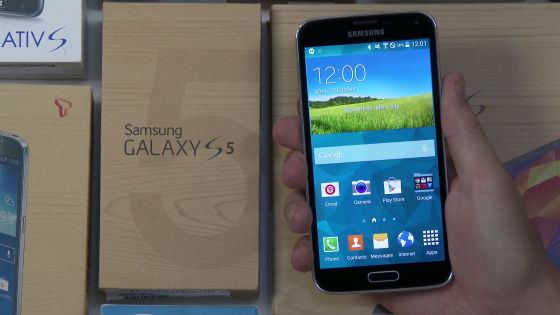 Swipe down from the top of the display and display a quick menu such as "Wi-Fi" or "location information".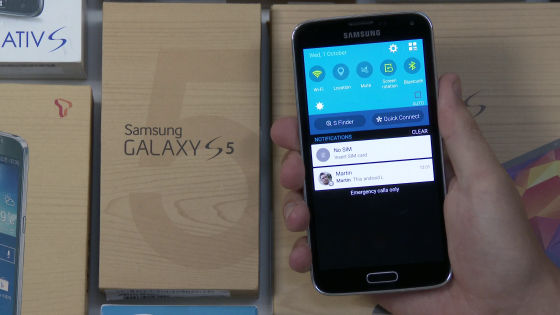 Swipe with two fingers from the top of the display towards the bottom ... ...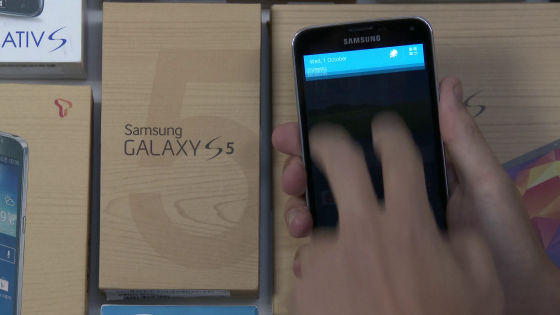 The menu screen is displayed. The operation around this seems to have been changed since Android 4.4.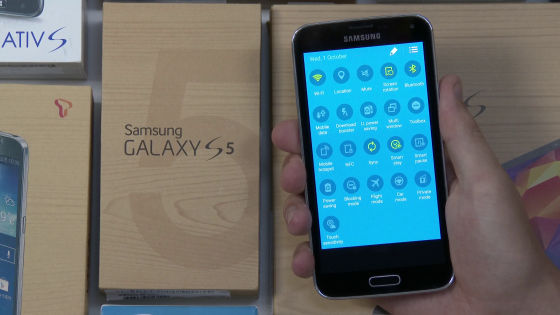 Application list.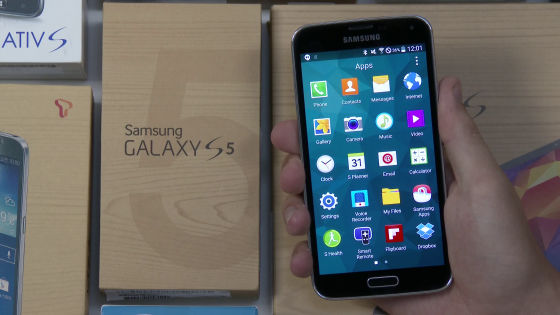 With the phone application like this, a menu such as keypad and history is displayed at the top of the display.



Message application.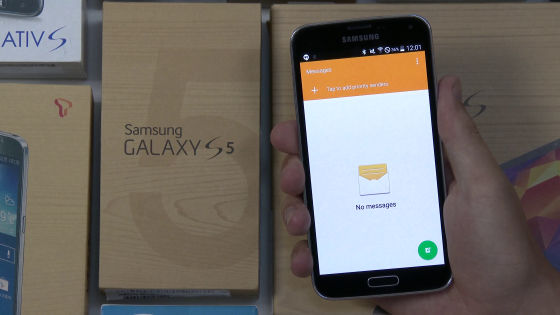 Where to enter characters on the new message creation screen. The keyboard can type both numbers and alphabets. To type numbers and alphabets with Android 4.4, I had to switch the display screen every time.



Standard installed browser.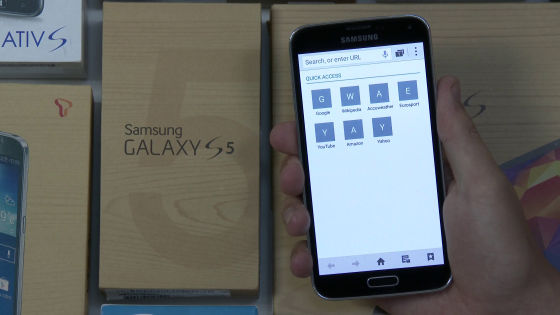 Next check the gallery application.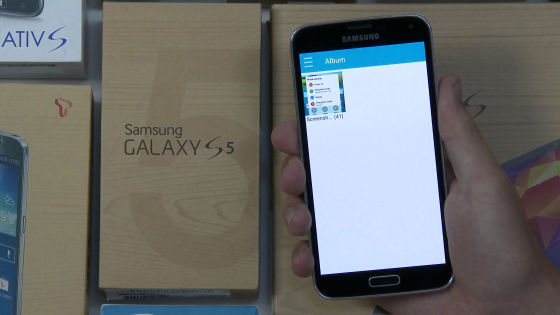 Saved image.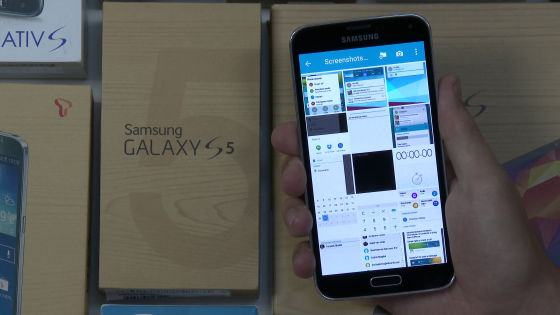 Tap one of the saved images.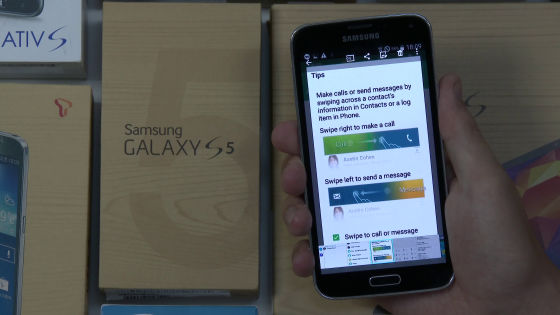 If you move two fingers on the screen to rotate, the image you were looking back will come back.



I am playing music with Music application.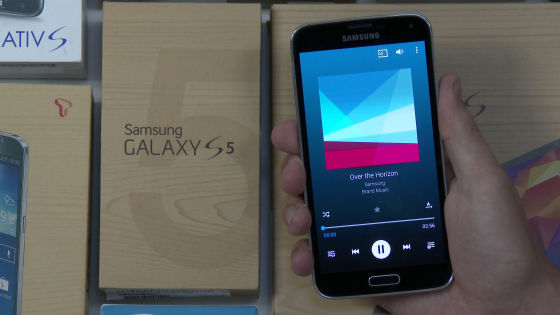 The calendar application displays a calendar at the top of the screen and a schedule at the bottom.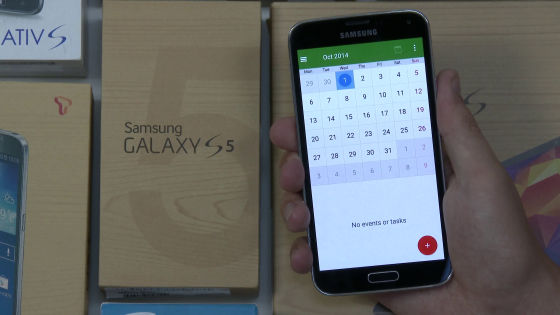 The setting screen is here, and what is displayed is "Quick setting"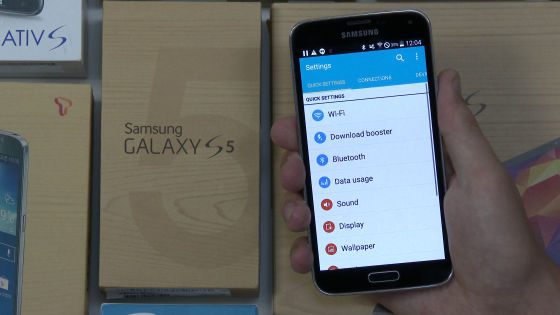 Swipe horizontally to display "Network related settings". There are three ways to display the setting screen of Android L appearing in the movie, which is a tab display, which swipes horizontally to display the network or device setting screen.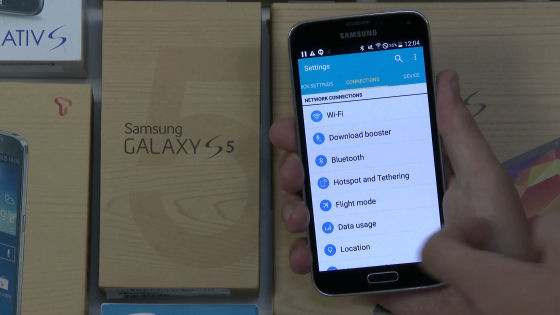 List display is displayed in a list form all on one screen.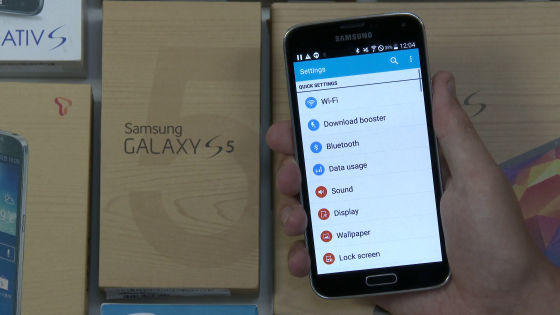 The grid display looks something like this.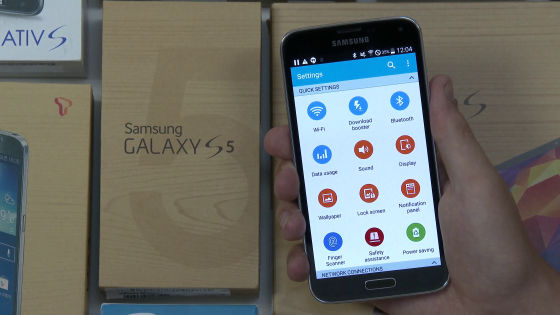 When checking the application in use, it was displayed side by side so as to overlap.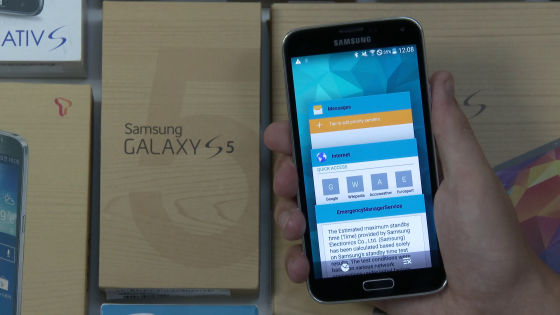 SamMobile commented on the feeling that "Android L in the video is still in the development stage, it is not something that can be said that many bugs are very easy to use". Although the official release date of Android L has not been announced, it is only to wait expecting that it evolved greatly from Android 4.4.