Xperia Z3 "Underwater opening ceremony"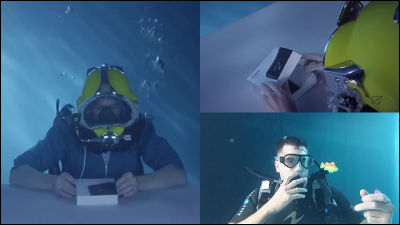 Sony Mobile announced the company's flagship new smart phone "Xperia Z3"Is a model that corresponds to IPX 5/8 equivalent waterproofness and IP 6X dust-proof. A movie that opens while showing the waterproof performance of such Xperia Z3 still is released on YouTube.

Sony Xperia Z3 underwater unboxing


A box of Xperia Z3 placed on the table. Although it looks like a scenic landscape that is nothing to be worried if only looking at this ... ....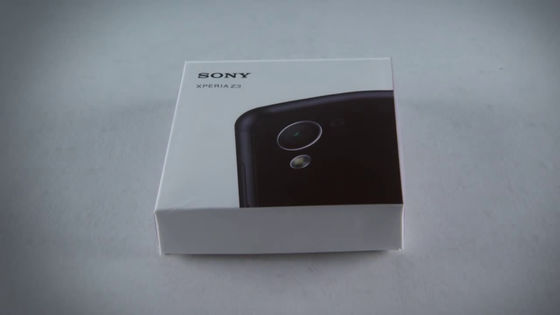 There was a goldfish type toy swimming with Sweet. This is a landscape underwater.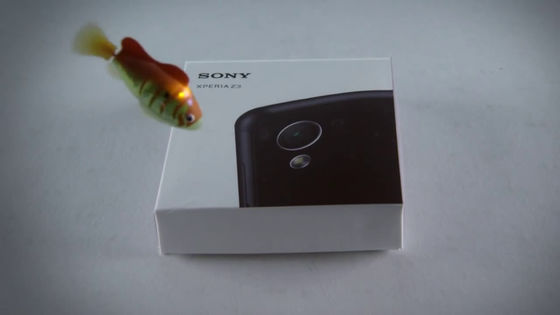 A reporter who appears wearing a helmet for diving. From the appearance of the bubbles and bubbles rising you can be sure that you are in the water.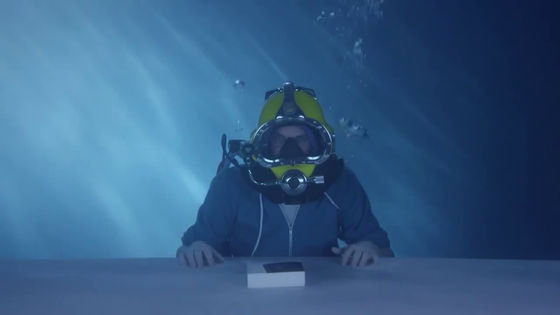 Sony's flagship smartphone "Xperia Z3"Is a smartphone with IPX 5/8 waterproof performance. That is why such opening ceremony was realized.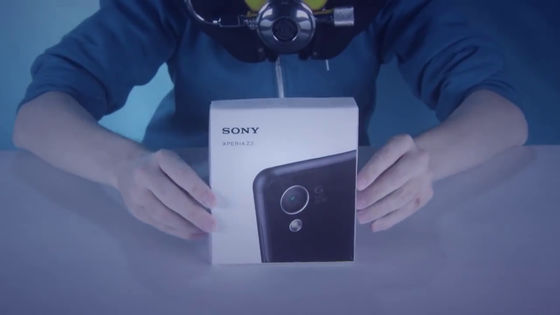 It is a place I'd like to say that I'd like to open the package quickly, but it seems that the water got in the way and got a little troubled.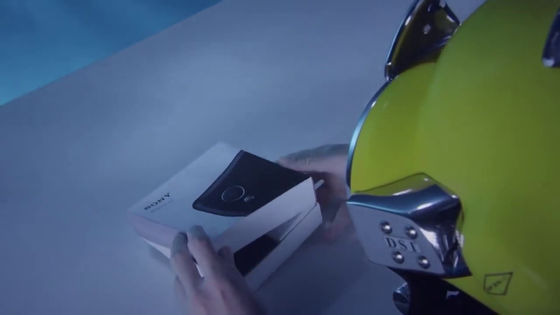 The Xperia Z3 appeared. Strong sense of incompatibility with air bubbles that are banging in front.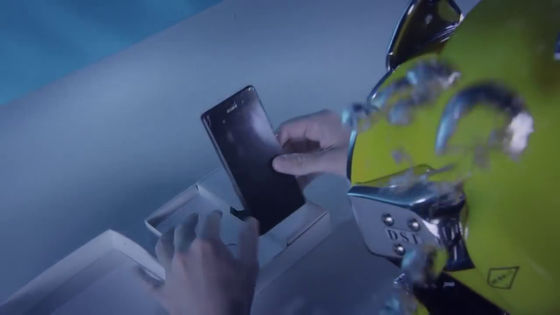 Continue to remove the partition plate and check the accessories. The paper sucks water and becomes soft to hena hena.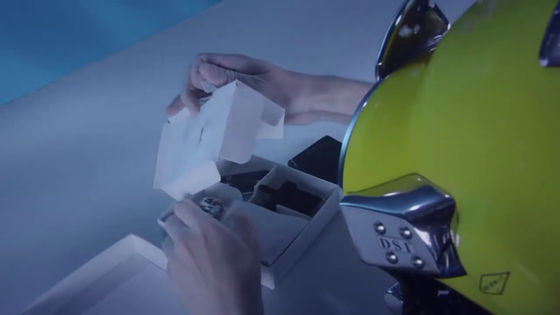 First of all it is an AC adapter. It seems that this is not waterproofing so the death will be finalized at this time.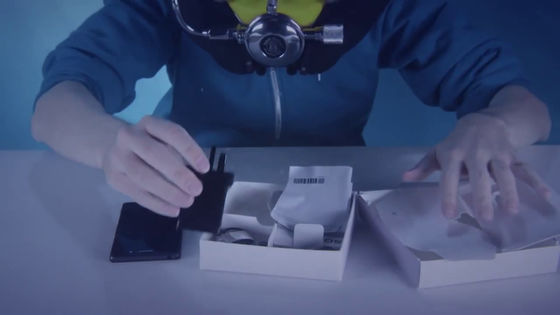 Next, take out the attached earphone. Kore also probably died, you can feel a light jokes "I hear songs of dolphins at this guy" in vain.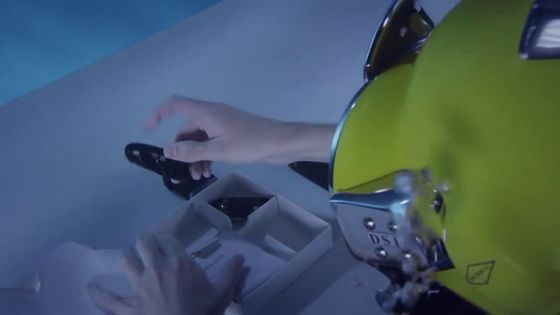 And USB cable. "It's meant to connect to a laptop computer and drag it into the bottom of the pool" or something else.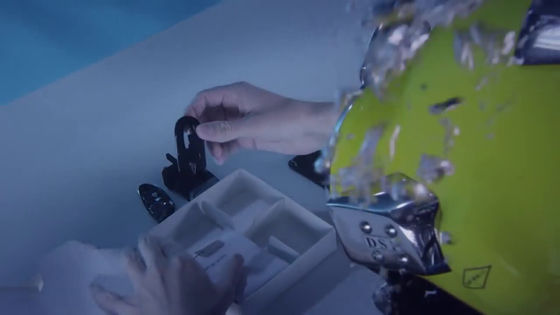 The manual began to drift with Pukapuka.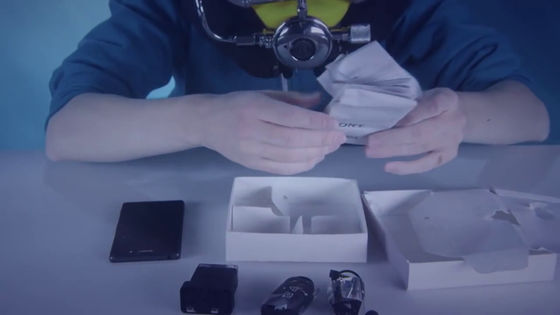 Turn off accessories just as "Aichikei ..."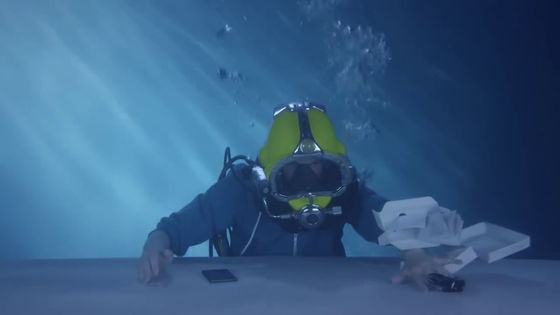 Finally I got to the body of Xperia Z3.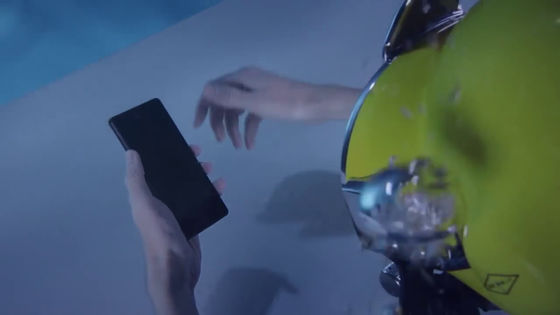 "There is a power switch and a volume button next to the main unit ... ...", but I do not get into my ears as I care whether the body is really okay.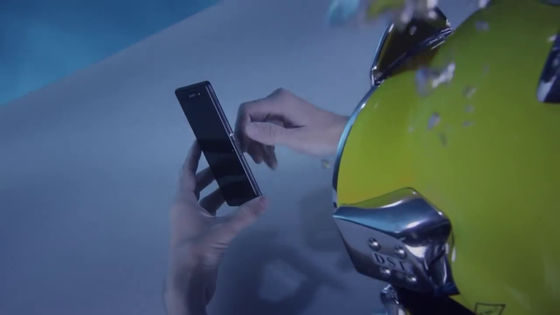 When I heard that "There is a jack for earphones here", I feel a mild surprise that the waterproof performance is achieved despite the fact that there is an earphone jack which is a big opening indeed.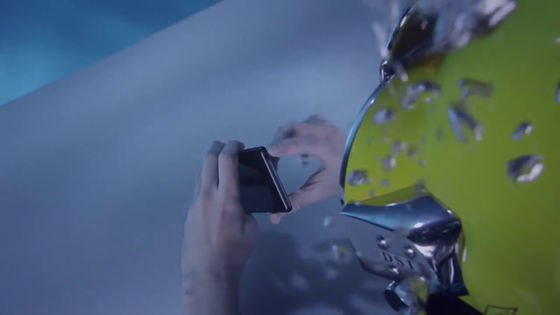 The long-awaited power on moment. It seems that it starts up without problems, and characters are displayed on the display.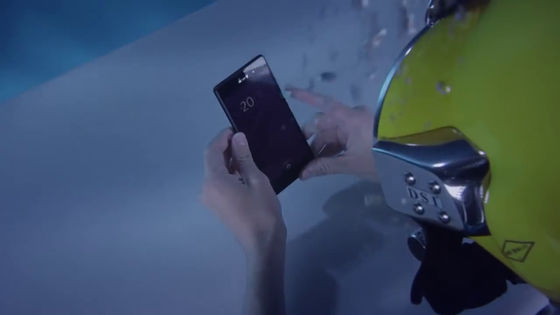 A reporter that activates the camera and shoots the crew in reverse.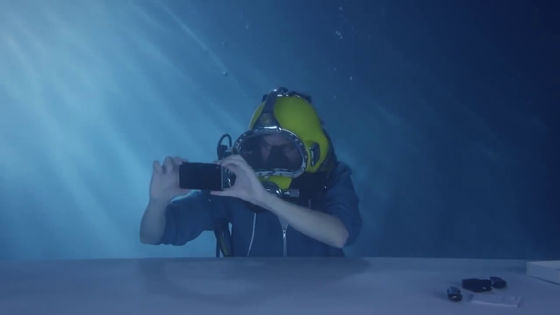 If it does not have a helmet, it is no different landscape from the ground.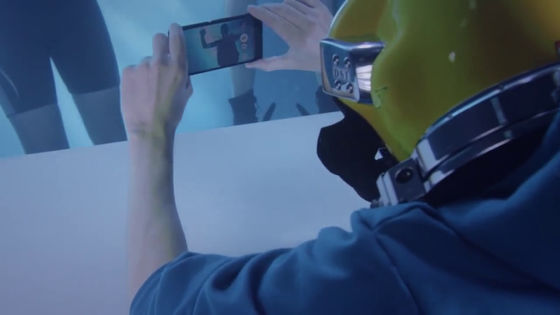 I was able to shoot without problems.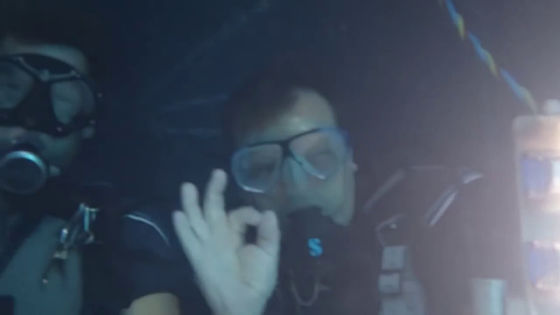 LED light is also lighting without problems.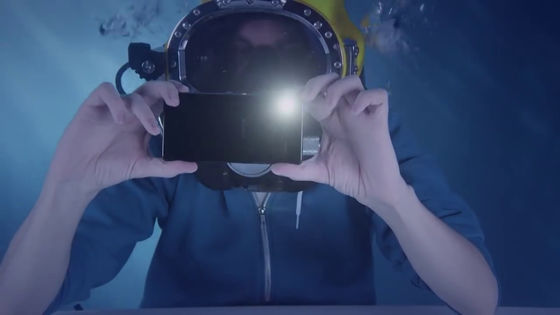 Take self for yourself with the main camera on the back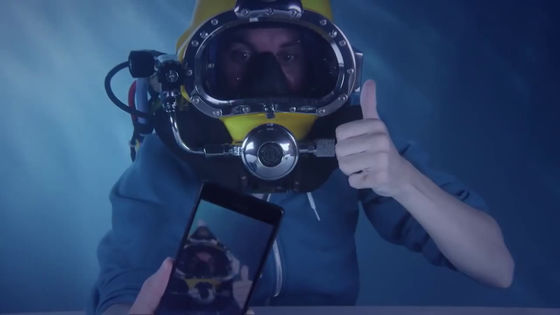 It is a pattern that I was able to take a beautiful finished picture.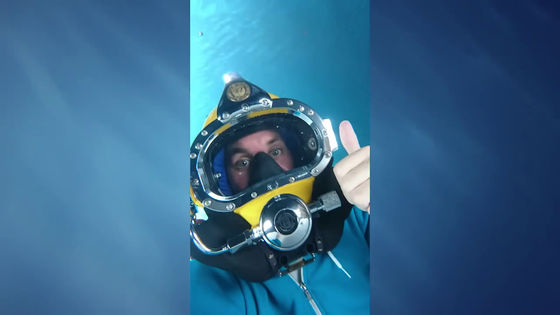 It was a reporter who pushed the doubt about the performance of Xperia Z3 in this way without thinking.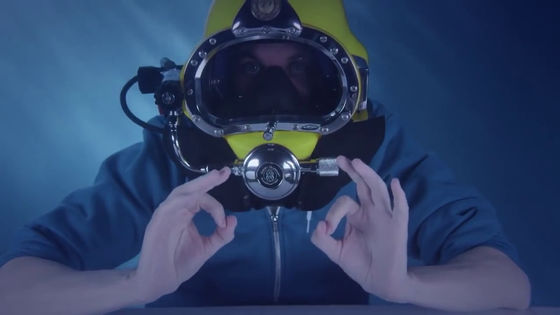 The waterproof performance boasted by Xperia Z3 meets IPX 5 which is resistance to "jet water" spraying water, and waterproof IPX 8 which does not affect use even if it is submerged in water, so it is easy to use everyday It was a movie that shows that it can be used without any problem if it is an accident.