All about the "54th All Japan Model Hobby Show" of Toy Tonko Bunki from Gundangle to Candy Toys Summary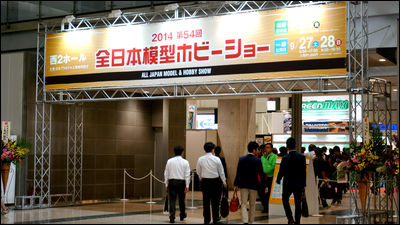 A large variety of toys such as railroad models and gundams, radio controllers, dioramas gather around is "The 54th All Japan Model Hobby ShowOn Saturday, September 27 and Sunday 28th, 2014Tokyo Big Sight West 2 HallIt will be held in. "Junk city" where goods and parts that were sleeping in the company's warehouse for a long time are sold, experience classes of radio control and railroad models, and even whiteRobonianIt is an opportunity to not only see things exhibited, such as the "Yokai Watch Plastic Model Experience Meeting" that can be assembled, but also events that you can actually touch and enjoy. Such all Japan model hobby show was actually infiltrating since it was said that it will show the exhibition ahead of time for the stakeholders and the press for September 26 (Friday).

Home | All Japan Model Hobby Show | Japan Plastic Model Industry Cooperative Association
http://hobbyshow.co.jp/

The nearest station is "Rinkai Line" "International Exhibition Center" Station, or Yurikamome "International Exhibition Hall Gate" Station. This is the "International Exhibition Hall" station of Rinkai Line.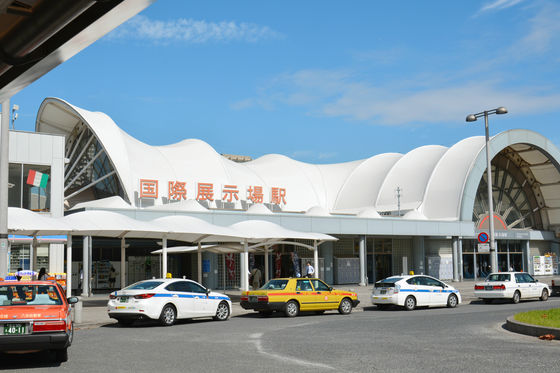 It is a Tokyo Big Sight that makes me feel ashamed when I get off the station.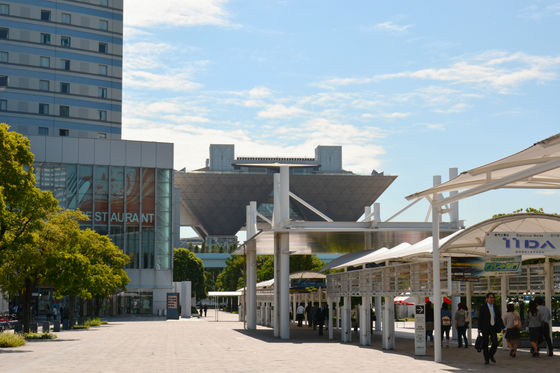 When you see it at hand, it is powerful.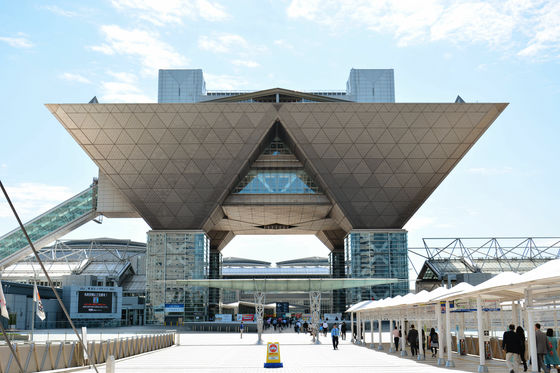 It will be held on Saturday, September 27 and Sunday 28th, 2014.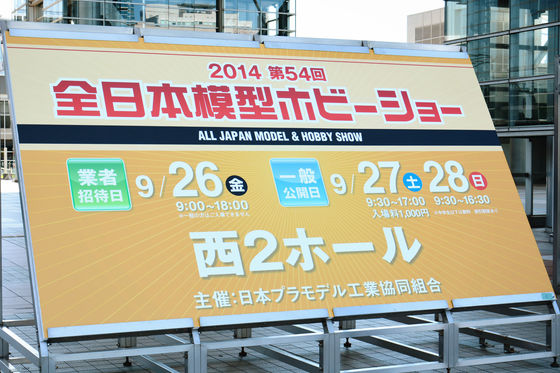 Complete reception ...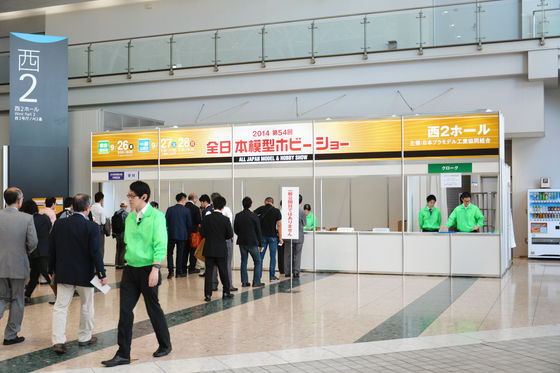 That's why I went out. This article is expected because the articles related to the All Japan Model Hobby Show are summarized in this article from time to time.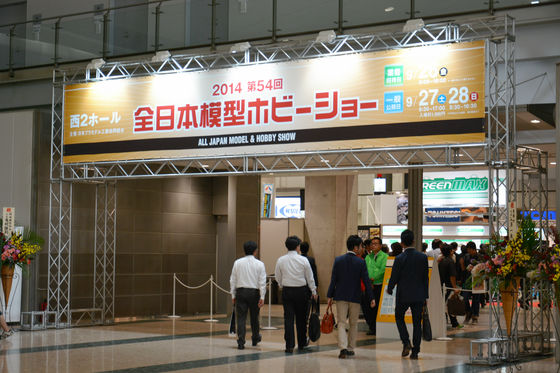 ◆ September 26, 2014 12: 12: 52 seconds
G-self of "Gundam G's Reconfigista" is converted into a gunster, each part is illuminated with black light irradiation - GIGAZINE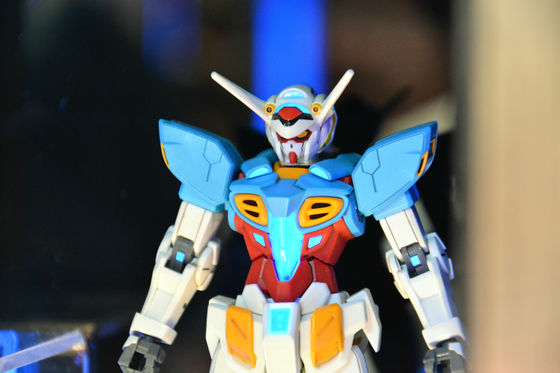 ◆ September 26, 2014 13: 30 minutes 38 seconds
A4 size castle restored diorama series "Castle Lama" reproducing the castle in its entirety - GIGAZINE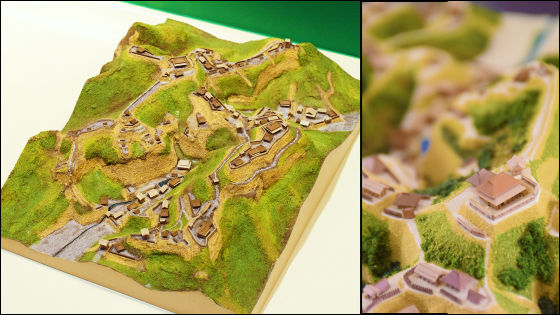 ◆ September 26, 2014 14:31:25
That "Bakusachi Brothers Let's & Go!" Appears as a fly figure so far - GIGAZINE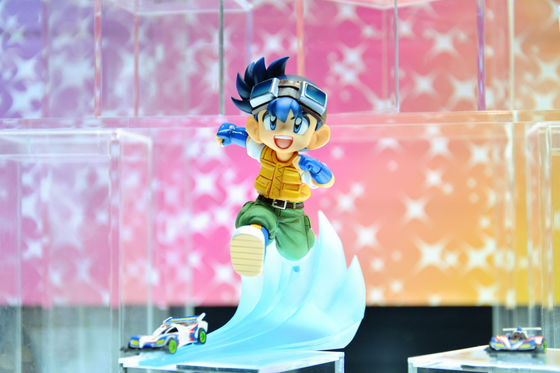 ◆ September 26, 2014 16:52:33
Three-axis handheld gimbal "DJI RONIN" has appeared from DJI of aerial drone "Phantom" - GIGAZINE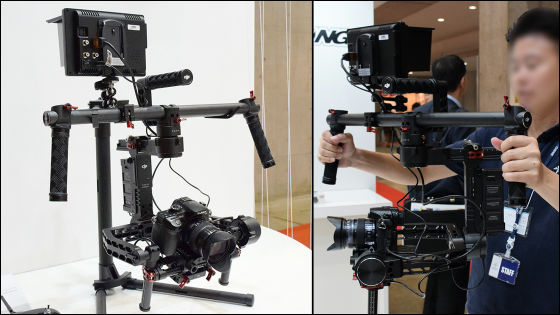 ◆ September 26, 2014 17: 44: 44 seconds
Lots of pre-tea "Super Alloy Givagnan" appears, Facial expression and pose can be changed as desired - GIGAZINE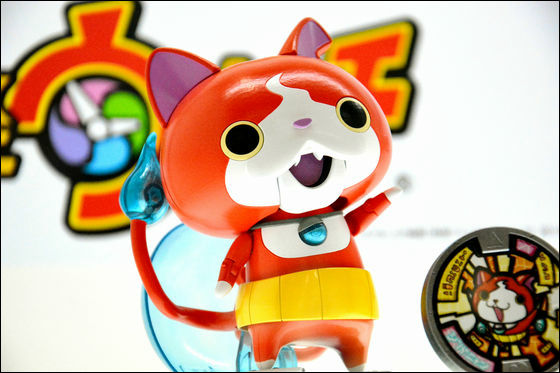 ◆ 2014 09/26/20/29/51/51
9990 yen with 3 gums Completely 400 mm in total height food toy birth - GIGAZINE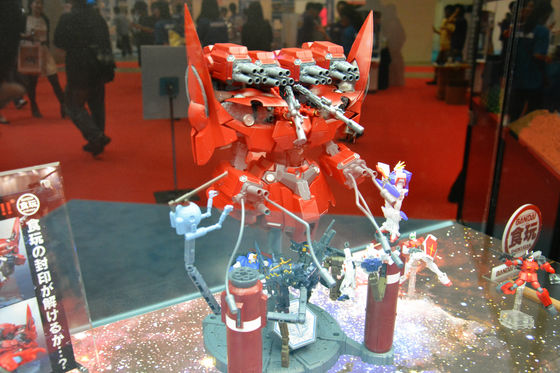 ◆ September 26, 2014 20: 46 minutes 38 seconds
"Tank USB memory series" that tanks appearing in "Girls & Panzer" became palm-sized USB memory - GIGAZINE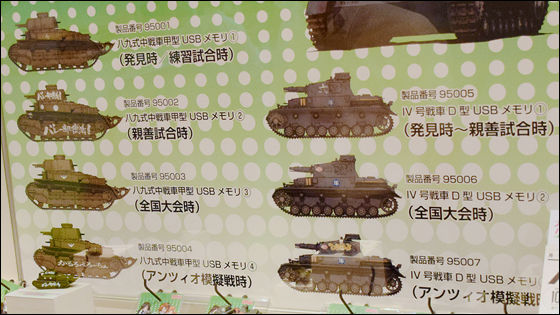 ◆ September 26, 2014 23:20:51
G weapons "Super X 2" and "92 mesa beam tank" actually used in 'Godzilla vs Biolante' appeared - GIGAZINE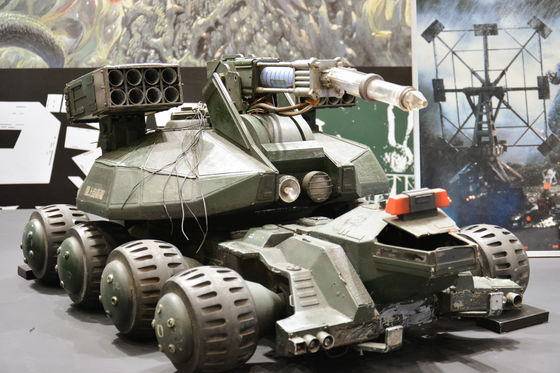 ◆ September 27, 2014 00:24:13
Bandai's plastic model "Star Wars" series will be released in the winter of 2014 - GIGAZINE