Bangkok's Japan Expo was a celebration of Thai cosplayers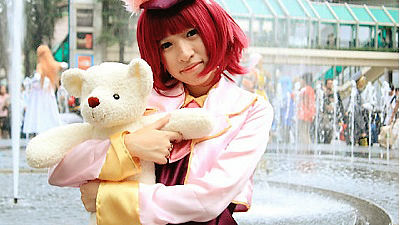 It is already said that girls are cute. The smile that made a person who took a cosplay and the person who took a picture was exciting remained in the impression. Everyone is using a good camera, come out to the Ref board. Also in Bangkok, Thailand, the cosplay culture was firmly rooted.

Hello,Takuya Sudo @ circle around the world bicycle @ CharridermanI am secretly aiming for being able to participate in Comiket in some way traveler style. Although I was interested a while ago, I never thought that it was Southeast Asia that I first experienced cosplay.

◆ Japan Expo
The character of "Japan Festa" which I suddenly saw in the bus heading for Khao San Road, also known as the sacred ground of backpackers. Since I knew that I was doing the event from the local Japanese information magazine, I did not have that plan, but I stopped by. The event venue includes Isetan, Kinokuniya Shoten, UNIQLO's also located in the center of BangkokCentral World PlazaBefore the shopping mall called. At the special venue at the plaza, it was exciting at events such as fashion shows and music live. "Japan Festa"Japan ExpoIt seems that two events were held at the same time, and it was the Expo who I was watching. It is the last day of the event which took place on August 30 and 31 and two consecutive days.

In front of Central World Plaza.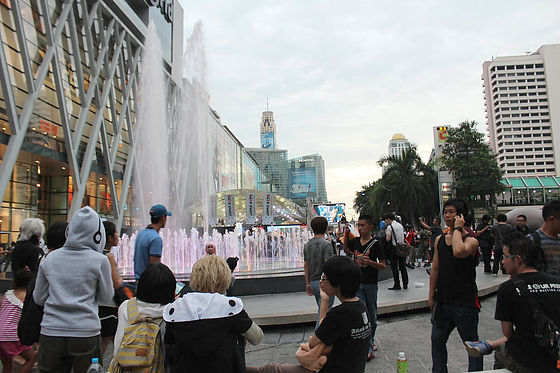 Cool Japan at a special venue.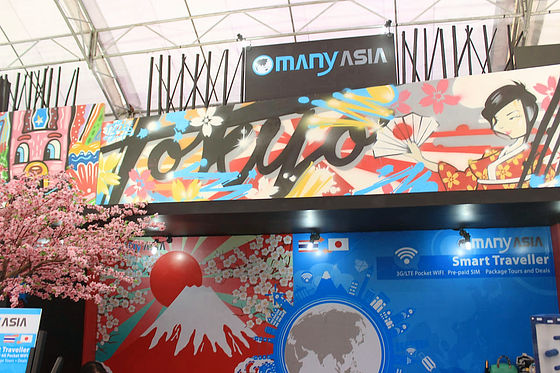 There is a company booth and "ISUZU" trucks are on display.



"YANMAR" cultivator shining as sparkling.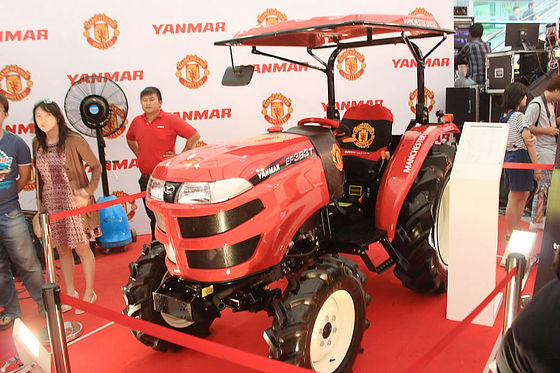 TBS booth who was doing PR of animation.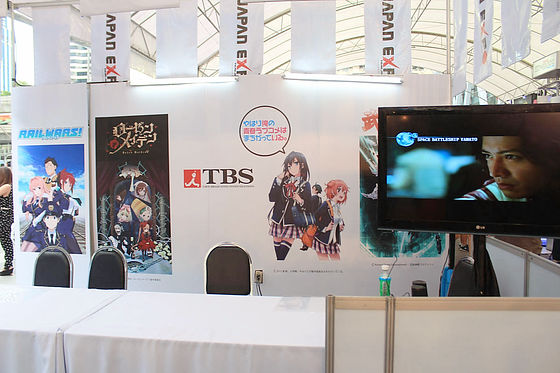 Fashion show that I felt that "cute" in Japan is transmitted.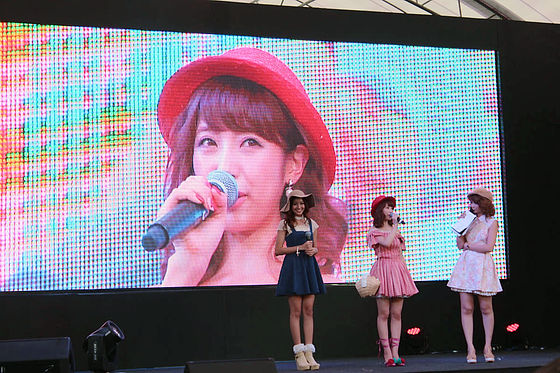 Pounding on sexy costumesNeko Jump"Is a twin duo from Thailand. There seemed to be activities in Japan, and I was singing Japanese songs.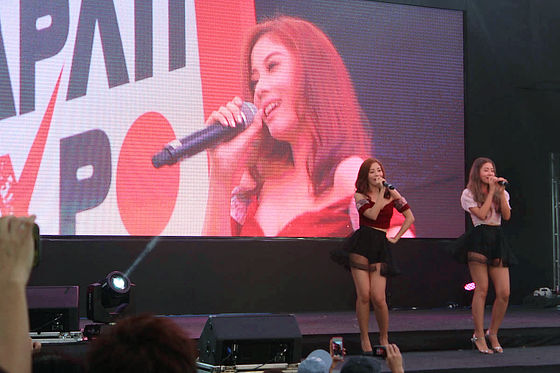 If the generation who knows the animation of Kiteretsu encounters, it says "memorable shortage" remaining in memory as "TEMPURA KIDZA group of four girls and one boy named. "CIDER CIDER" "Happy Summer Festival" and 3 songs. With songs full of rhythmic feeling, with a comical dance, I was fascinated by Thai people.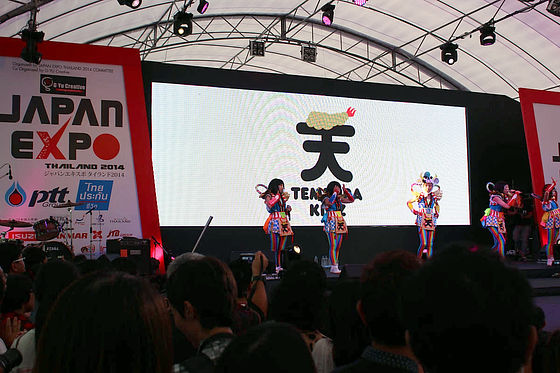 "May" from Thailand who was also active in Japan as "Sweet Vacation" also sang Japanese songs. It is a soft stage to be wrapped.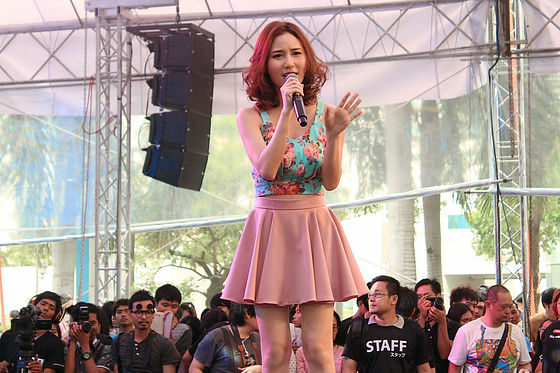 ◆ Cosplay
Around the fountain outside the Expo site are the shooting venues of the cosplayers. I also told myself that my embarrassing feelings were coverage, so I took pictures of cosplay. Whether they were alarmed by foreigners who can not speak Thai, or whether they are being held in Japan, they are comfortable as well. "Advance giants" "Wimpy pedal" "Fleet Kokuson" as well as recent fashion has also been transmitted. I was taken in any case, but I am not sure what kind of cosplay it is ... .... It is a future festival even if I regret that I should have checked in that place. If there is someone to understand, I am glad if you can tell me.

Cosplay photo session in the fountain area.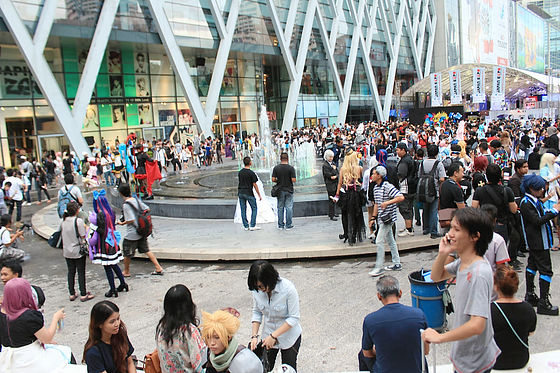 Kaito Kid the "Detective Conan" that seemed to be watching on the show.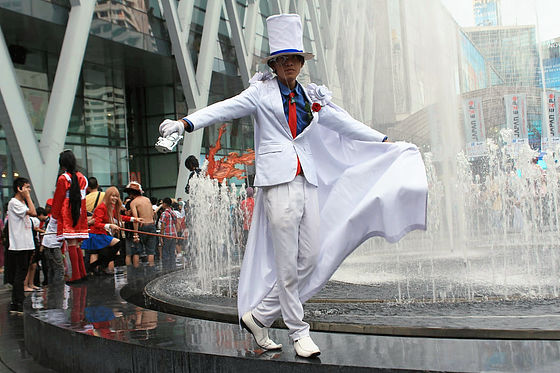 "NARUTO" Tales of Naruto.



From the rider series "Masked Rider Fourze"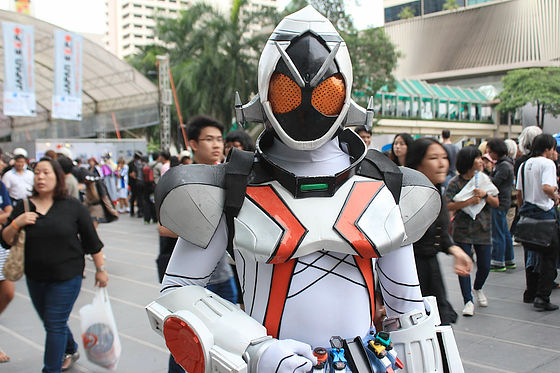 He raised a paper written as "I 'm UKE", he is worshiped around him ....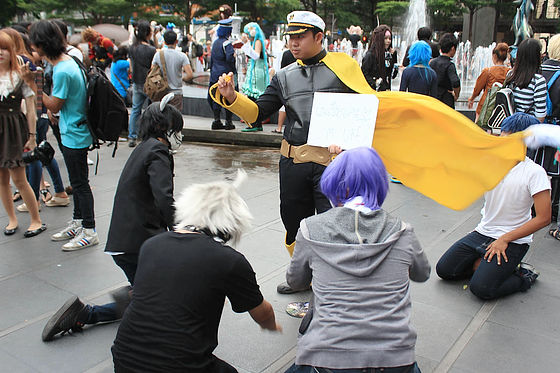 This is "Digimon" line-up.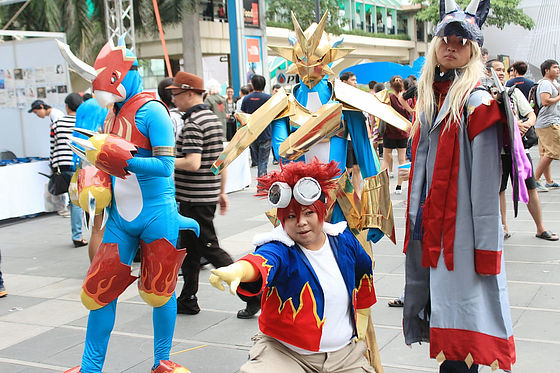 A young man who had prepared fancy props.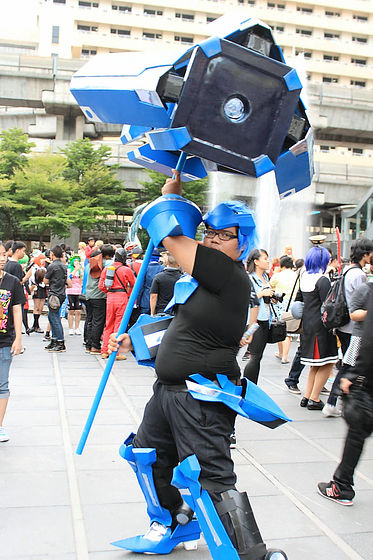 An angel with a gun. (※ "Panty & Stocking with Garterbelt" panties)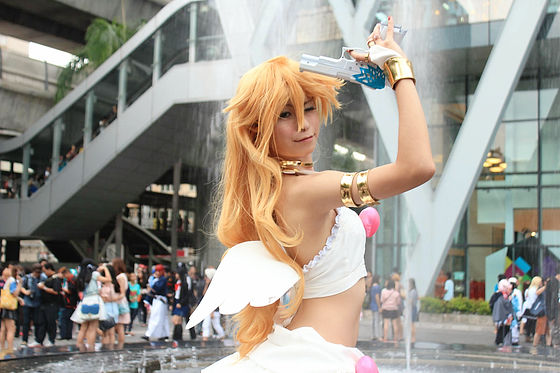 I think that it is "Hatsune Miku" if it is a twin tail with this hair color .... That's right.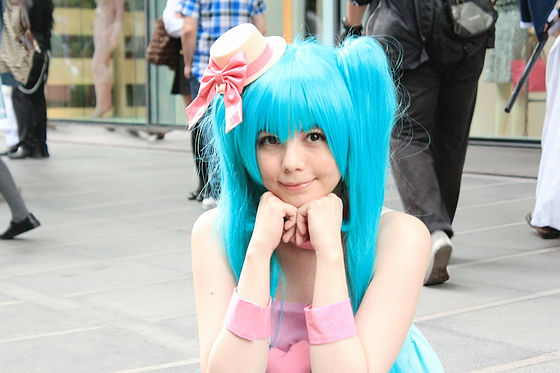 "Saint Seiya," who decided on a bossy pose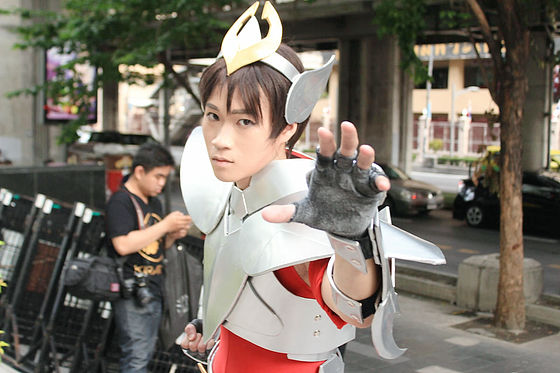 Maid clothes and apple candy girls.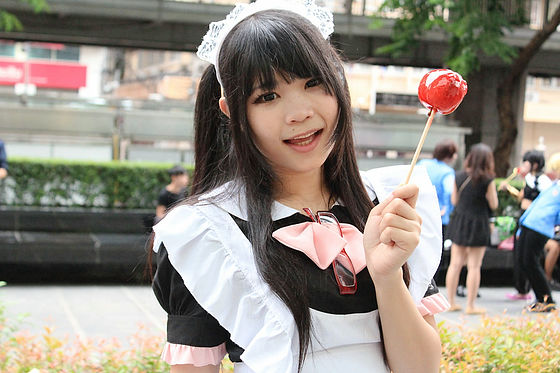 A woman with a big black ribbon and two swords.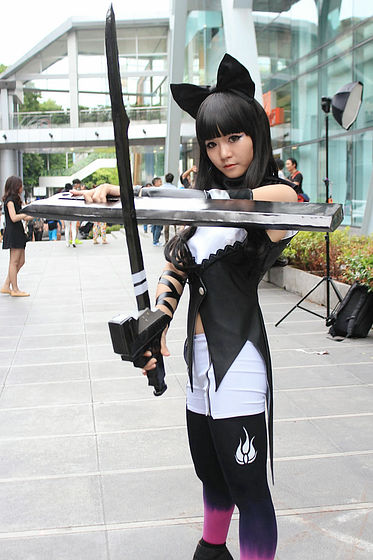 Masculine he is "Bleach" Grimm Joe.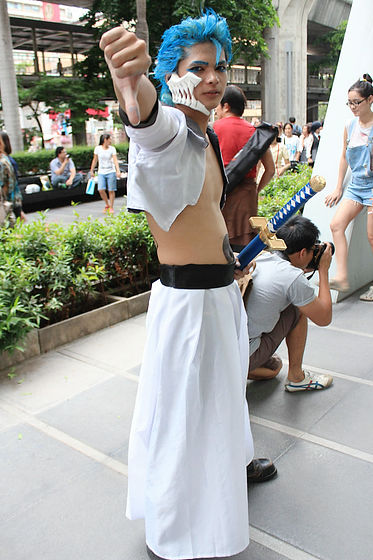 A wonderful person holding a stuffed doll.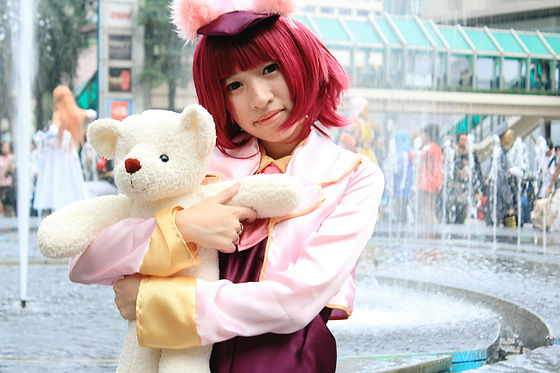 Luffy of "One Piece" that is transmitted to the unflakeing atmosphere.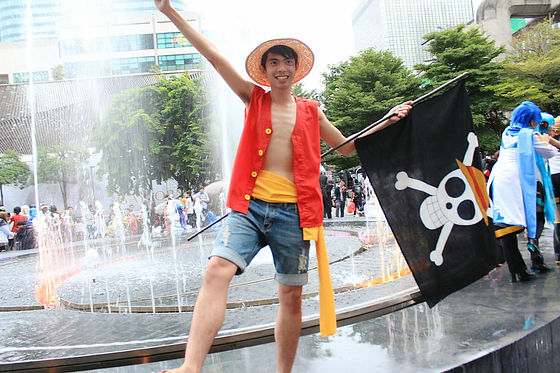 Silver who was "calm" was "Gintama".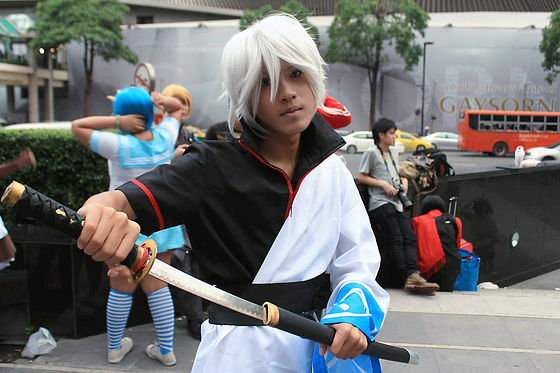 Akemi Homura and Kaname Madoka of "Magical Girl Madoka ☆ Magica".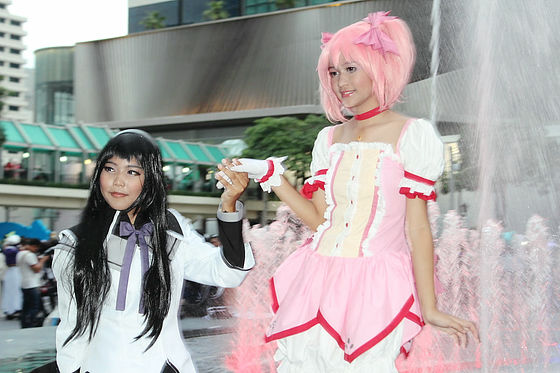 She was in school girls' high school student 'A Kusuke Nakano' of 'K-ON'.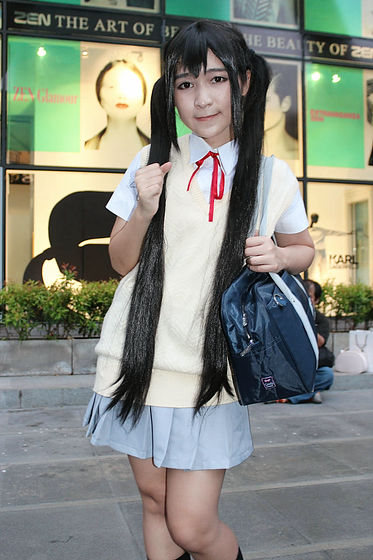 Is the group that had decided to pose with a lazy tree, mid-teens? Youth is overflowing.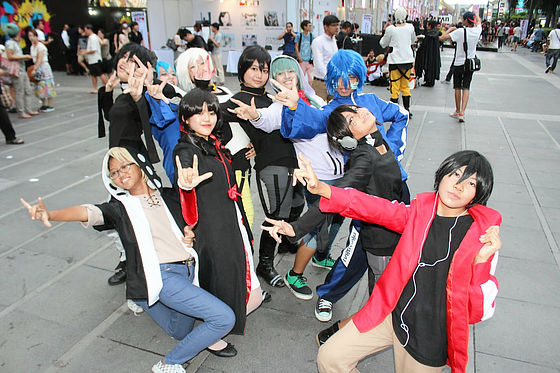 Wedding dress.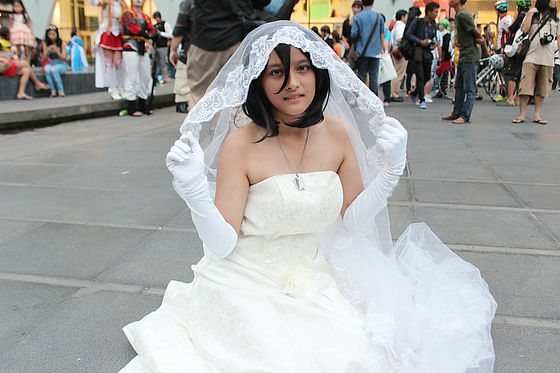 A pretty girl who had a mysterious atmosphere.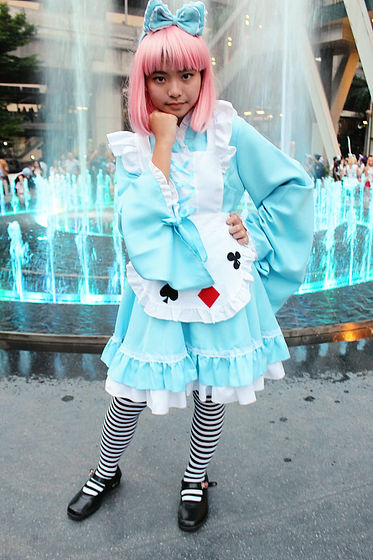 Kuroko Tetsuya of "Kuroko's Basketball" which has just reached the final round recently.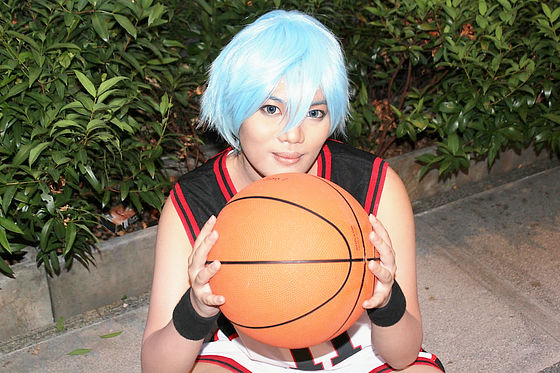 When asked the nearby Thai who had a camera, "What is she wondering in her wonderful dream?" He told me "It's a fleet (aircraft carrier)." Even though there were people who wore the ship, they had such characters as well.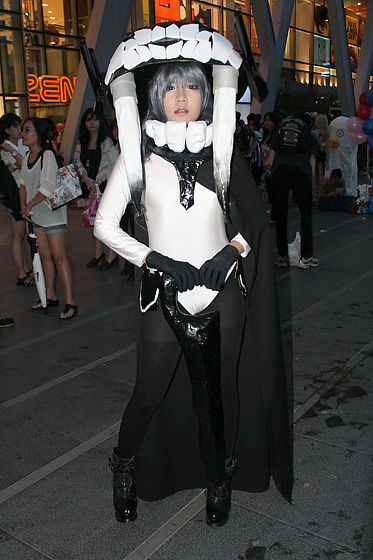 He is "Juuranger" in the Super Sentai series. It was a hero before a while.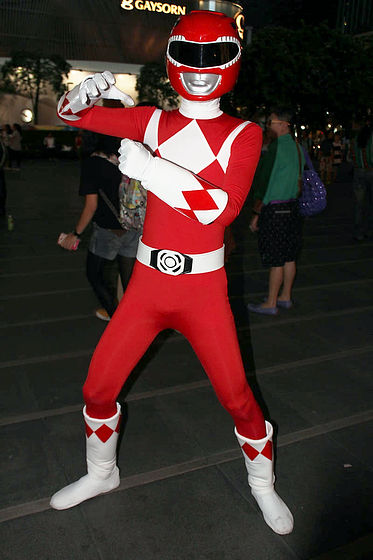 Where I wanted to take pictures together, I found Elizabeth of "Gintama". It does not have to be overlooked if this is done.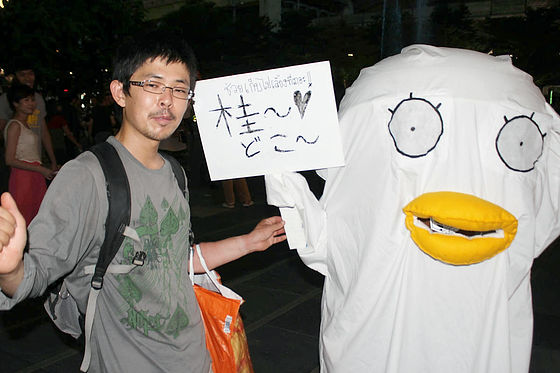 I never thought that the cosplay site was such a fun place. It is a pleasure to be familiar with Japanese anime and manga culture. Thank you very much for all Thai cosplayers.

(Sentence / photo: Takuya S. Narou Charriderman
Cycling around the world for a bicyclehttp://shuutak.com
Twitter@ Shuutak)