Posing the audience's line of sight and posing at the stage "Cosplay Fashion Show"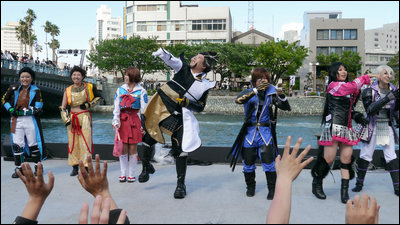 At Machi ★ Asobi, "Cosplay Fashion Show" is being held in the form of inviting participation from general cosplayers. The genres of the characters 'participants' fans are diverse, and also because it was OK to shoot freely, the venue was exciting.

In Machi ★ Asobi, the cosplay is registered system, but at the reception this queue was made in a row like this. The ratio of males and females is higher for women. Not only people of the so-called cosplayers who make costumes themselves, but also those who wanted to do cosplay on such opportunities were also willingly challenged.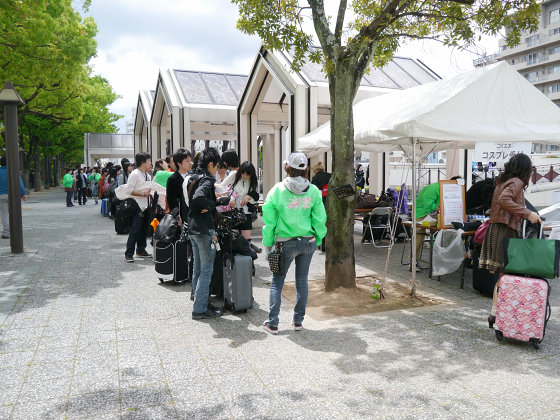 And there is an event called "cosplay fashion show" for general cosplayers in Machi ★ Asobi and it is also possible to participate in this event. In addition, this is a cosplay player who is waiting for the "cosplay fashion show".



Top batters came to the PR of the Tokushima Shimbun "Only here daughter".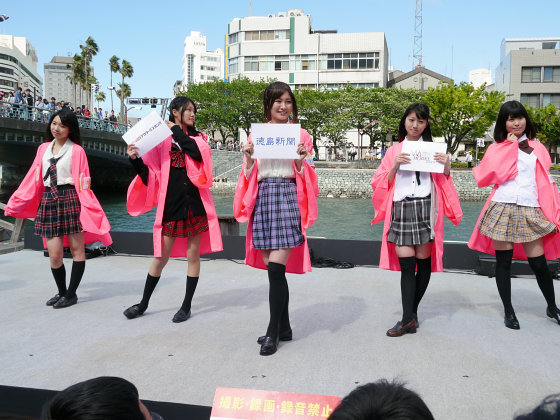 "Everyone, are you reading the Tokushima newspaper?", Invited the venue to appeal the Tokushima Shimbun.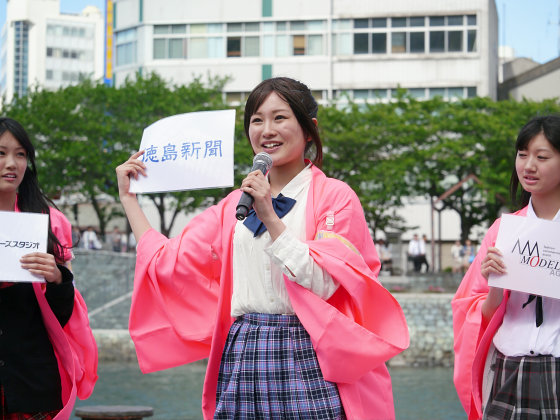 This is"Suite Precure"Cure Melody and Cure Muse.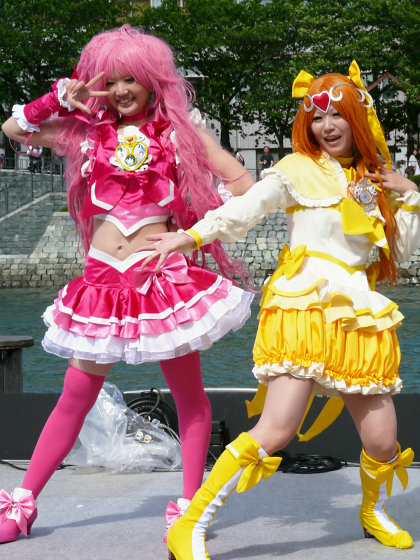 "PokemonPikachu from.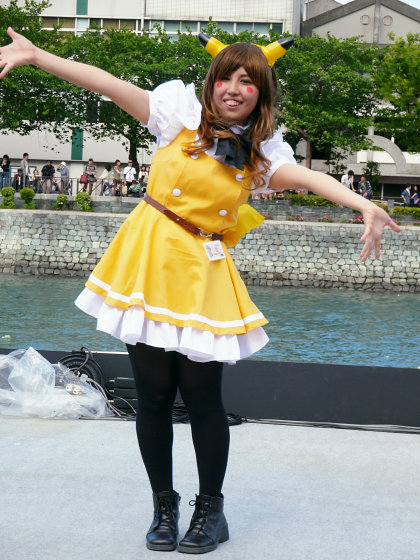 Next is "ONE PIECE".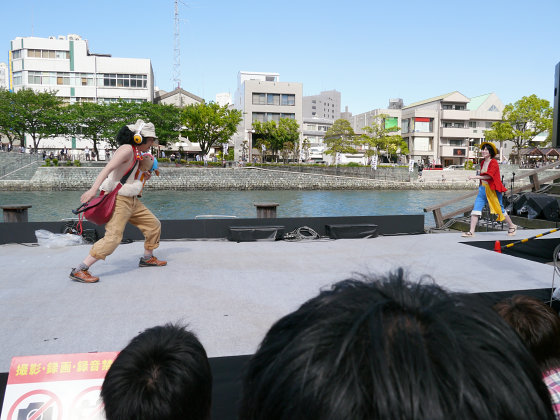 Luffy and Usopp, and if you look closely there is also a chopper. My relationship seems to be good.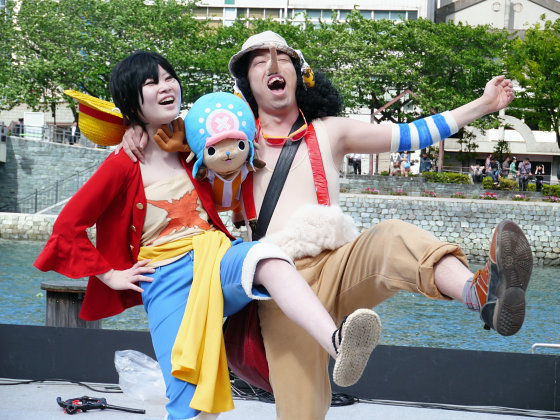 "GintamaFrom Mr. Silver Sakata Gin Time, Kagura, Yamazaki retirement, Okita Satoru.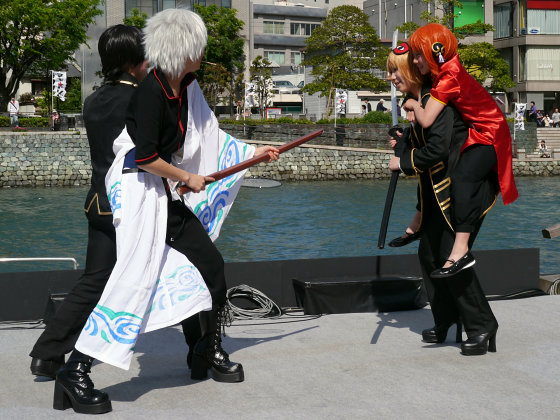 Similarly from "Gintama" to Tsuki, Shinto, Kagura.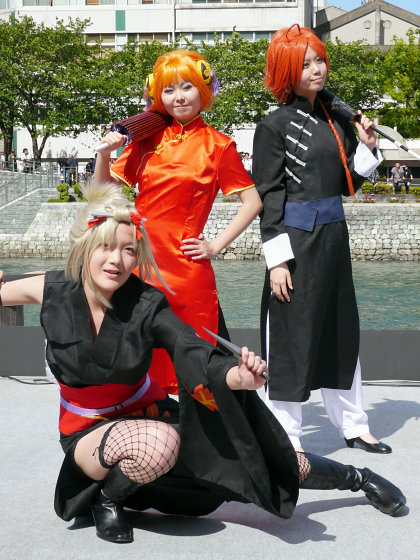 This is a PC game "Rewrite"The members are slick.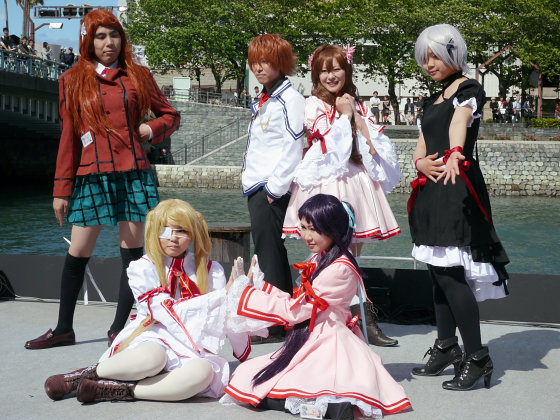 "The Melancholy of Haruhi SuzumiyaHaruhi Suzumiya "and"Black ButlerCiel 's.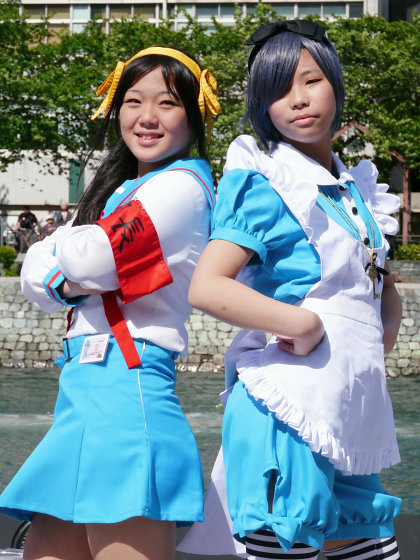 This is also the "Melancholy of Haruhi Suzumiya" from Haruhi Suzumiya and Yuki Nagato.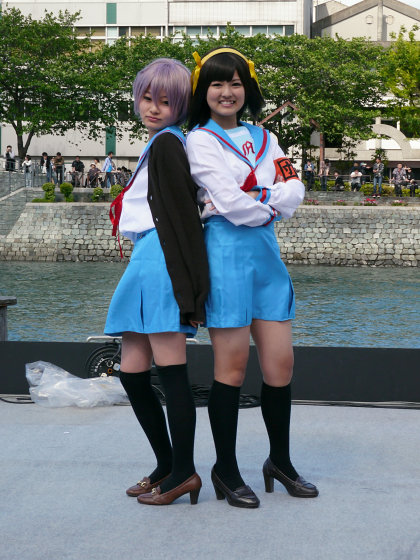 Next, popular among women in animation cartoon "Sengoku Basara'S Cosplay. It is an appearance in a group.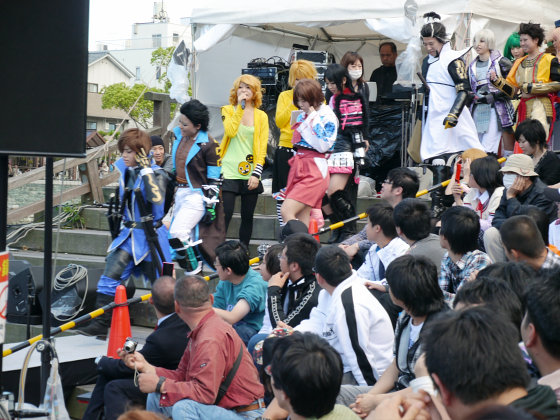 Sengoku warlords are gathered around Hinhide Matsunaga.



Then, "Macross FrontierThe galaxy 's diva two people.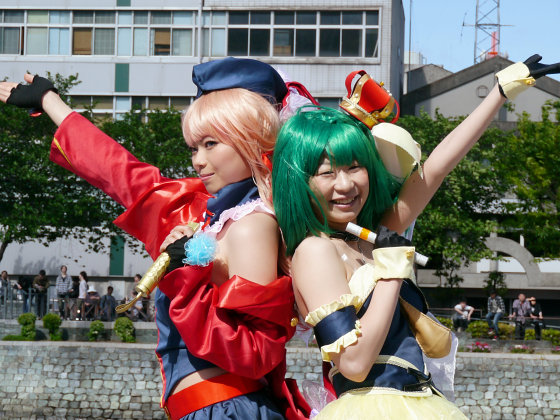 Also from "Macross Frontier", Jeffrey Wilder and Bobby Margo. "Dudes - Wandering in the Wave!" "Ooo!" After a while I ran away the stage.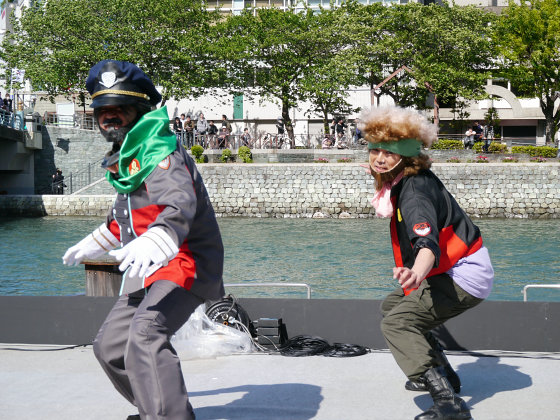 "Toho ProjectYuuka Kazami. The sunflowers were made by themselves.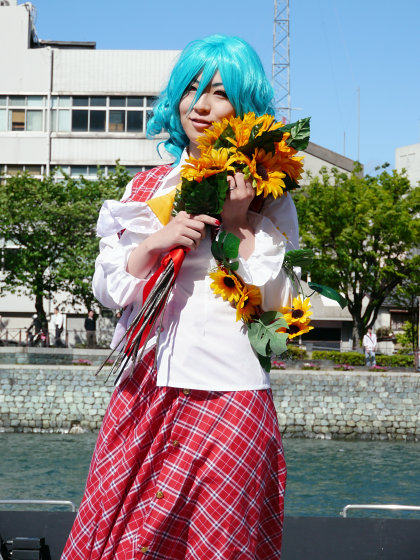 Mr. Kondo from ufotable also said that, the excitement is getting more and more year by year.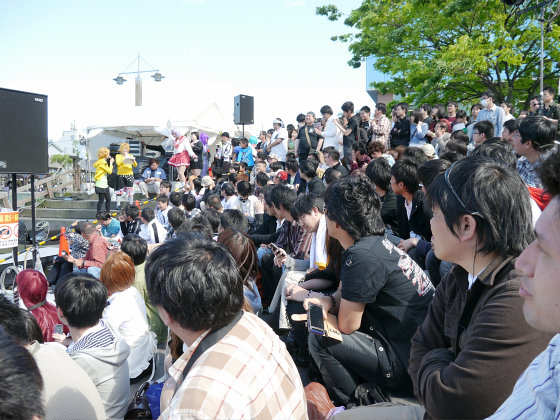 It is full of spectators even over the bridge.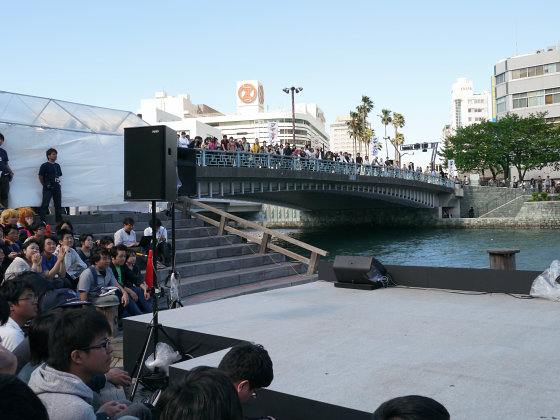 "LuckyHiiragi Tsukasa of. Today is not sister but one person.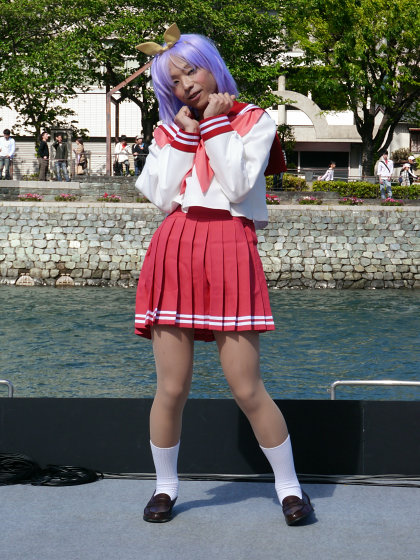 "Hell girlFrom Enma Eni. "Do you want to die one by one?"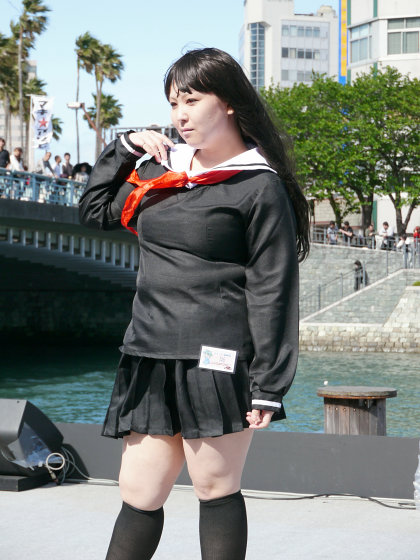 "VOCALOIDThe Shinto priest of Kuropo. It is a cosplay by male. It was men who caught the roses thrown towards the audience at the end.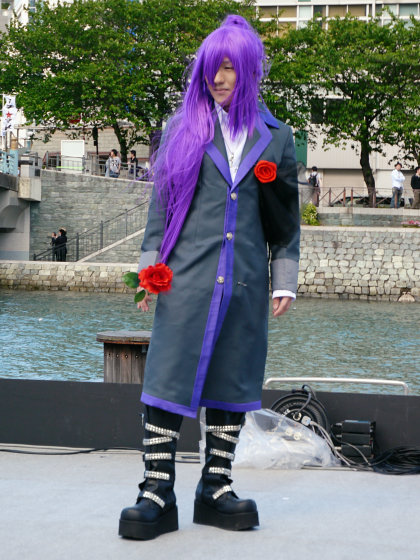 66 (Lolo) than VOCALOID. Recently it seems that CD was released.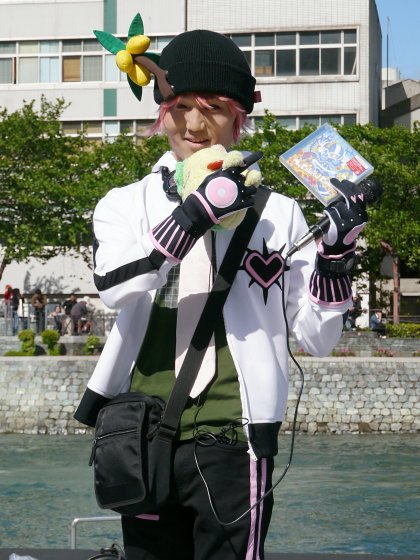 Ruki and Mikuo are also from VOCALOID.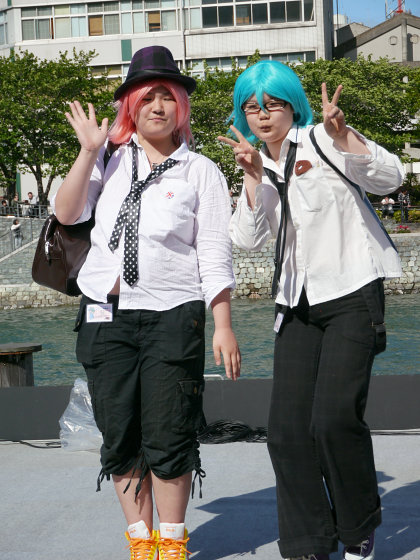 The popularity of VOCALOID's cosplay still does not know the decline. Kagamine Rin & Len, GUMI.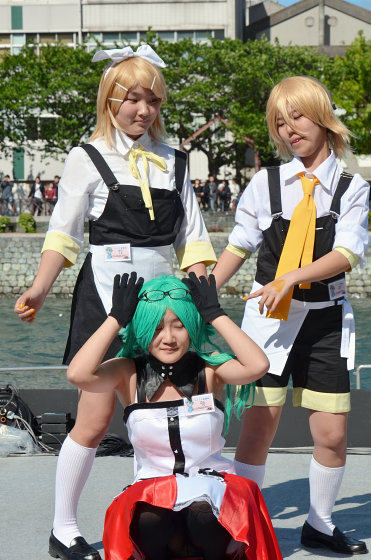 Also Kagamine Rin & Len.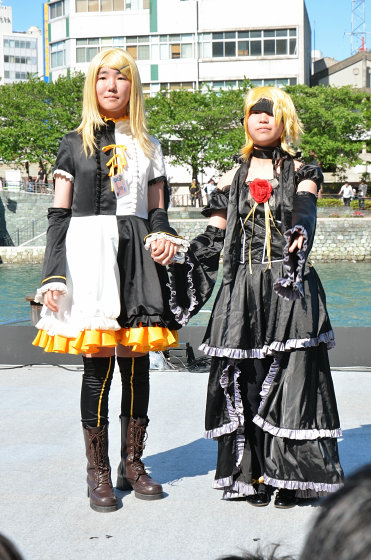 This is Kagamine Rin & Len. I heard that costume dresses are handmade.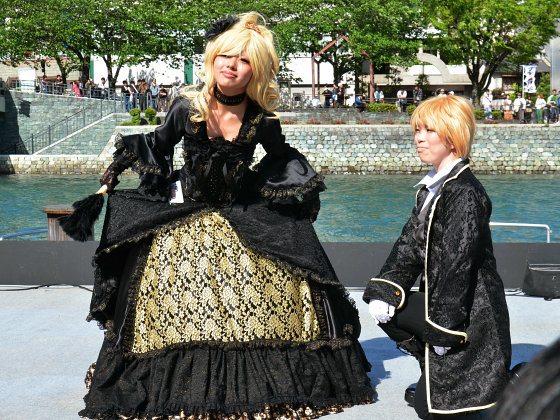 "Ring Penguindrum". Takakura three brothers and sisters appeared.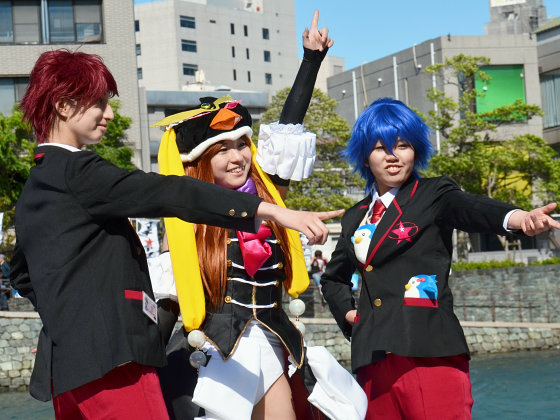 This is"Fate / EXTRA"is.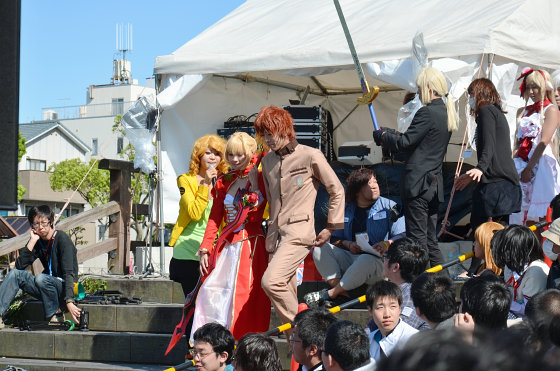 Reproducing the scenes of the original using small items.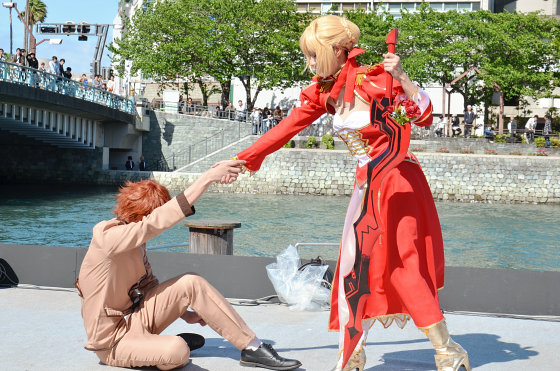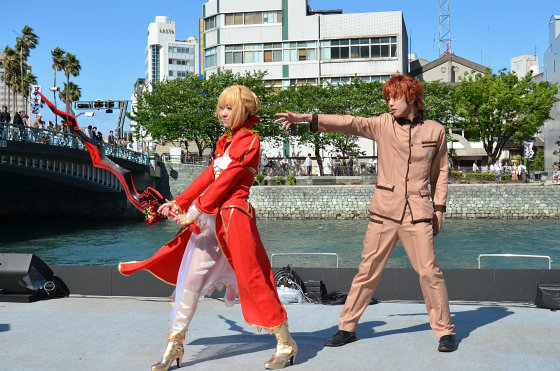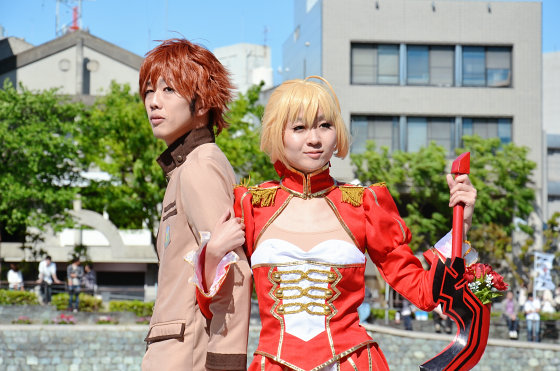 I also responded to the audience on the bridge.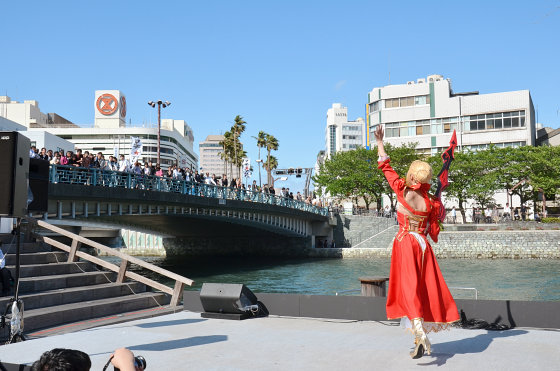 This time from "Fate / Zero" and a civil version of Saber. Excalibur is handmade.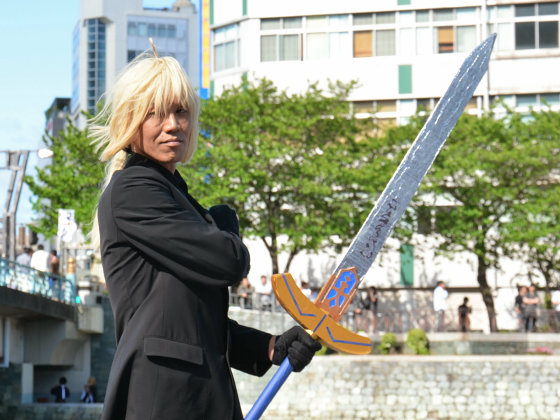 "ChobitsAfterwards.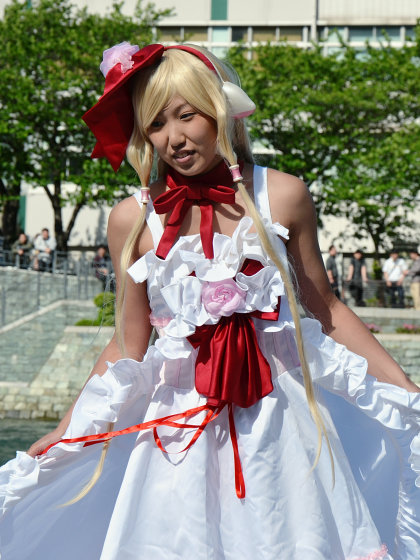 "Inu x Boku SS"Was also very popular, I saw many cosplayers at the venue.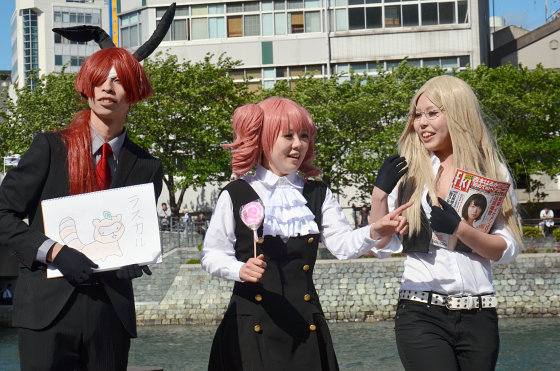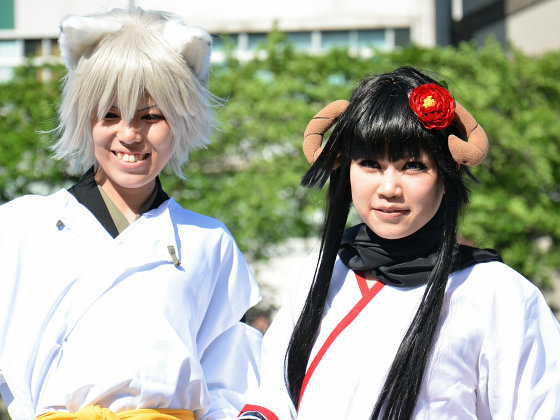 This is Karuta appeared in maid dress.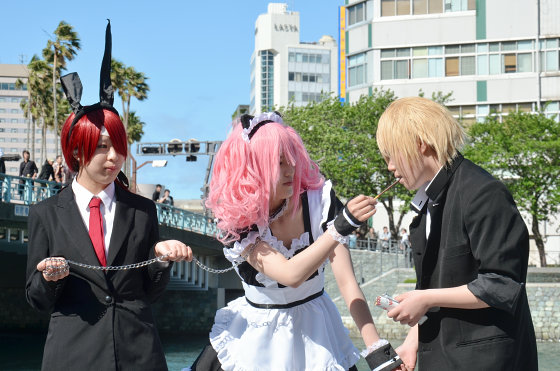 From "Dofu x my SS" to Karuta and a butterfly. Small articles of Tongari corn and licking candy.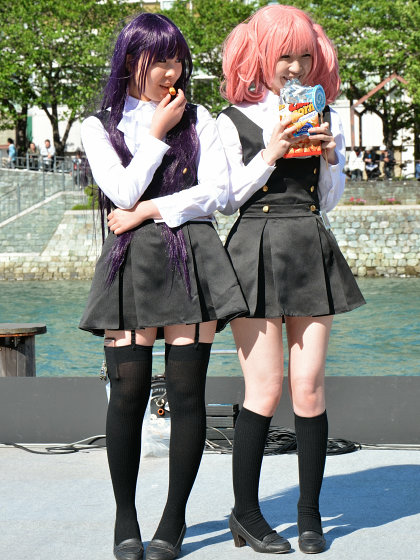 This is a group of VOCALOIDs. It is based on retro costumes that "SenbonzakuraIt is original song PV of Hatsune Miku.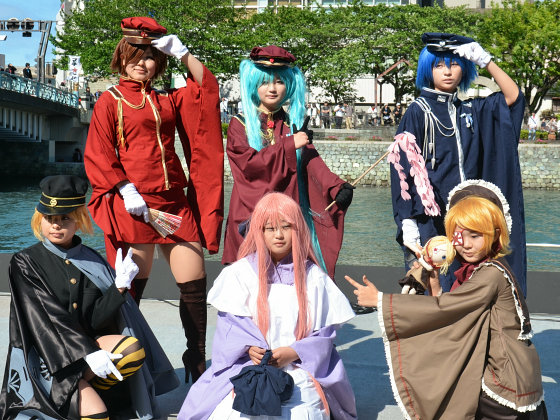 VOCALOID, Kagamine Rin & Len. Imitation black lentil, normal phosphorus.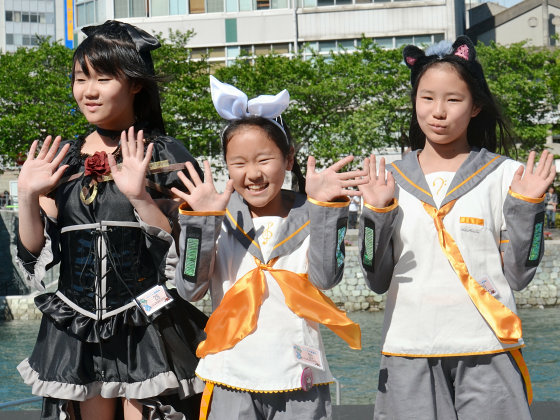 Kazuki Koizumi of "The Melancholy of Haruhi Suzumiya".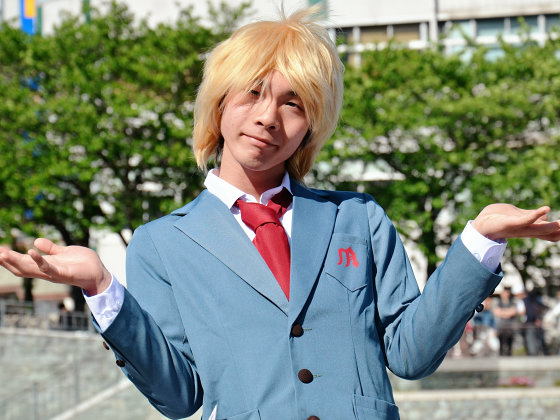 Assassin of "Fate / Zero". There were several other assassins at the venue, and I was scouting around here.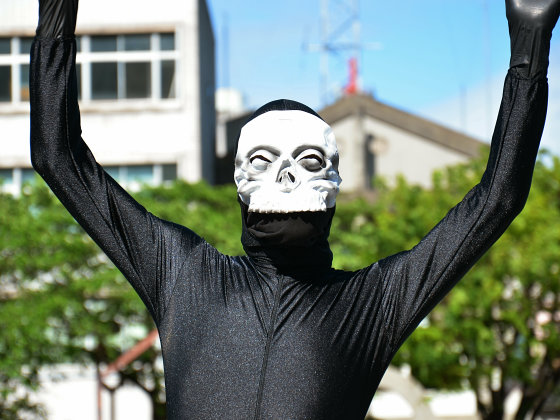 "TIGER & BUNNY'Lunatic.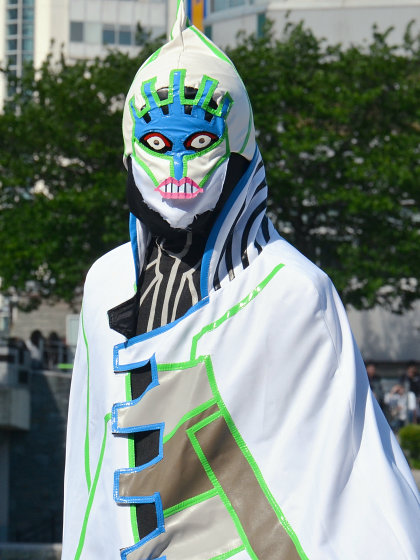 VOCALOID, Kagamine Rin · Ren's evil girl and evil servant.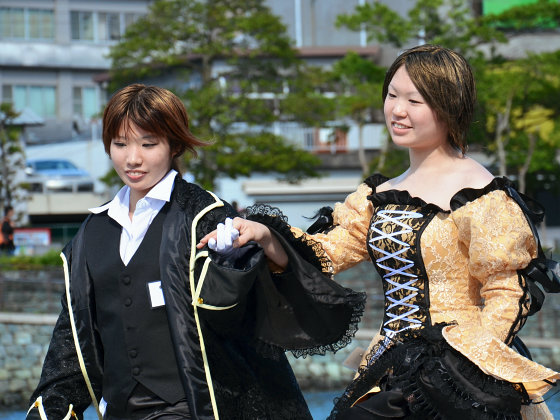 To decorate birds was made into a stage "Hakuoki".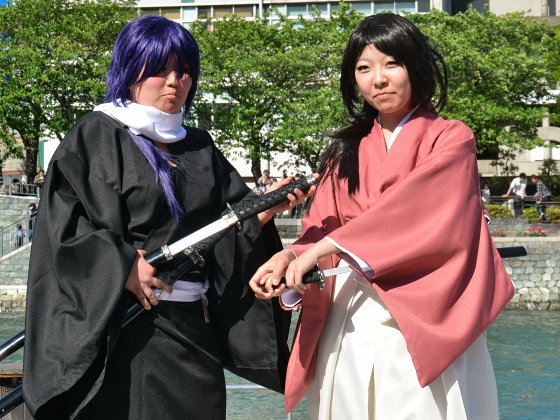 This fashion show where many cosplayers participate every year, it is good to try as audience but if you like cosplay it is definitely a place to join.