Toshiba Announces New 13-inch Full HD · IPS Liquid Crystal New Chromebook Overflowing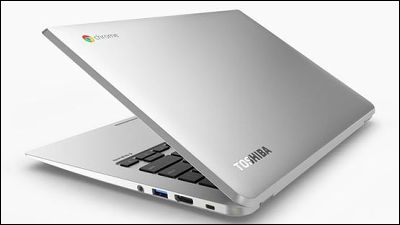 Thirteen thousand yenCheap Windows 8.1 Tablet PCToshiba who announced the new Chromebook quietly in its shadow. New type corresponding to full HD (1920 × 1080)Chromebook 2"It is 329 dollars (about 35,000 yen) in spite of the luxurious design.

Toshiba updates its Chromebook line with two new models at IFA 2014
http://www.pcworld.com/article/2601424/toshiba-updates-its-chromebook-line-with-two-new-models-at-ifa-2014.html

Toshiba's $ 330 Chromebook 2 Will Make You Reconsider That MacBook Air | Gadget Lab | WIRED
http://www.wired.com/2014/09/toshibas-slick-chromebook-2-offers-big-time-bang-for-the-buck/

Toshiba 's Chromebook 2nd "Chromebook 2 (tentative name)" is the previous model "CB 30-A 3120"13.3 inch liquid crystal is adopted as well. However, full model HD (1920 × 1080) IPS liquid crystal is installed in the upper model.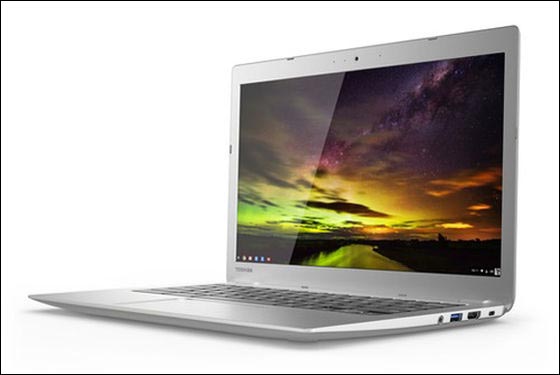 Thin, high quality aluminum designWIREDI'm telling you that "it looks like a MacBook Air".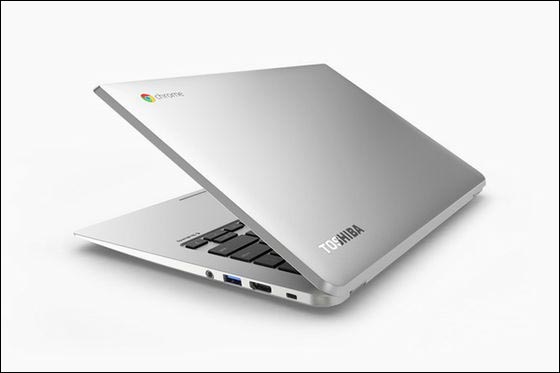 The left is the front model CB 30 - A 3120 and the right is the Chromebook 2. You can see at a glance that it is even thinner.




Toshiba is preparing three color option covers for Chromebook 2, while many Chromebooks that have a lot of black and silver color and give a rugged image.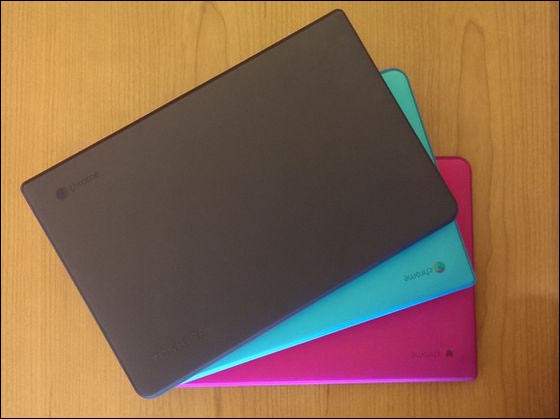 Chromebook 2 has SoC with Intel Celeron N 2840 (up to 2.58 GHz dual core). The upper model has 4 GB memory in full HD IPS liquid crystal, the price is 329 dollars (about 35,000 yen), the lower model has 2 GB memory in TN liquid crystal (1366 × 768) and the price is 249 dollars ( About 26,000 yen), and will be released on October 5, 2014 in the United States.