Growth till the web service that started in a one-handed state reaches the business of 5 million yen annually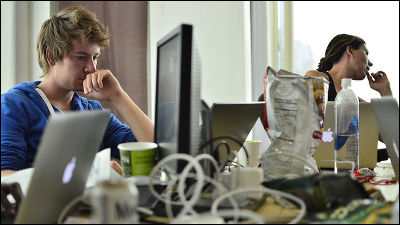 ByPhilippe Lewicki

A widget service that allows you to display nearby stores on the map just by including the zip code of the current location is "Storemapper"More than 500 brands, mainly in Europe and the United States, are placed on the website to enhance the user's convenience. When the founder, Tyler Tringas launched in 2011, the service which was a mere side business was replaced by business principal in two years, but the background of the trial and error is Mr. Tringas' blog It is open to the public.

Storemapper: Bootstrapped to $ 50,000 / year in 2 years (with live metrics)
http://tylertringas.com/storemapper-store-locator-bootstrapped-to-50k

◆ How did you start a service
Storemapper is a type widget that is used mainly by retail stores that have real stores embedded on a website. A general consumer wanting to find a store will only display postal codes in the desired area and display stores adjacent to the area on the map. In order to embed this service in the site, we pay a fee of 7 dollars 50 cents a month (about 770 yen) to 30 dollars (about 3100 yen), Tringas said that its usage fee will be added as salesASP serviceIt is a kind of.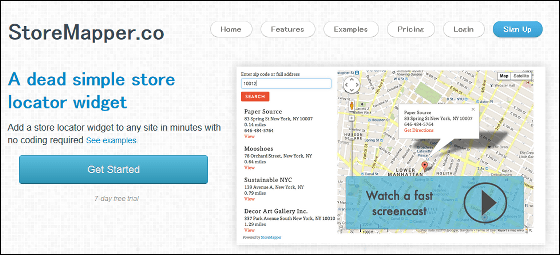 As of 2014 when it came about 2 years since the start of service, it is used on over 500 companies and brands websites worldwide. It is a storemapper that its sales volume reaches 50,000 dollars (about 5.1 million yen) on an annual basis, but at the time of its launch, it is a start in a false state without missing a lot of other startups, and due to some troubles, users There are also experiences that have lost. Mr. Tringas says, "I am not as big as rich, but as a side business it's pretty cool" I will talk about this business.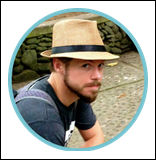 About two years ago from now around August 2012, Mr. Tringas is a freelance web engineer and a small online shop management serviceShopifyWe undertook the work of. The task at that time is that the user who visited the site can find nearby shops just by typing in the zip codeStore locatorIt was, but its implementation required coding knowledge, which was a hurdle for beginners.

However, Tringas, who felt its convenience and penetration, said, "It's a service that is used only so it should be easier to have a mechanism to embed it on the site." We did market research, but since such services were not offered at that time, it was the first step of Storemapper to start development with "That if".

A few weeks later, Mr. Tringas decided to go on business trip from San Francisco to Buenos Aires in Argentina. I took the ticket using the miles of the aircraft I had accumulated so far, and fortunately I was endowed with the opportunity to upgrade to the first class under "certain conditions".

But that condition is "change to a New York connecting flight". It took eight hours as connecting time, and although it could be said that it could be said to be slightly subtle even in exchange for first class, Mr. Tringas said, "When calculating that you can use the first class lounge of the airport at the time of transfer, it is 36 hours one way I will be able to use Wi-Fi free of charge, and you can get free all-you-can-drink champagne and coffee plus a comfortable space that will not get in the way of anyone. " And during this 36 hours it is the prototype for evaluation that is the prototype of StoremapperMVP(Minimum · Viable · product).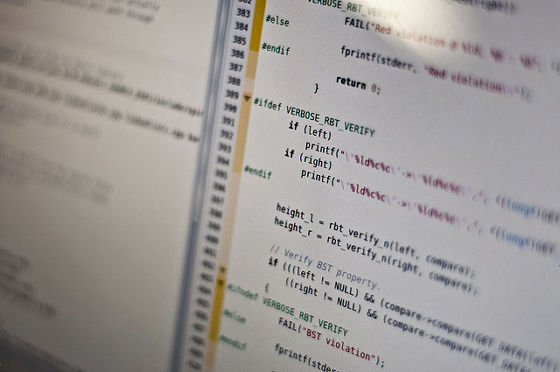 ByMichael Himbeault

And 36 hours after splendid MVP was completed. I arrived in Buenos Aires and launched the service soon and contacted my customer who was holding at that time with a simple explanation and settlement method by e-mail to start operation. At that time the price was $ 5 per month (about 400 yen at that rate).

Three people gathered on the day of service start. Mr. Tringas recalls that "Three people also paid money from the first day, although it is a project that is not so serious, is a good start."

◆ Strategy "Do not give time"
When Storemapper got up, Mr. Tringas, who had a lot of work from other clients, said he dared to postpone its development. Although this type of service gathers a lot of inquiries on e-mails etc., it did not respond to inquiries at all, and it was through the style of responding collectively at the time of a certain number of items.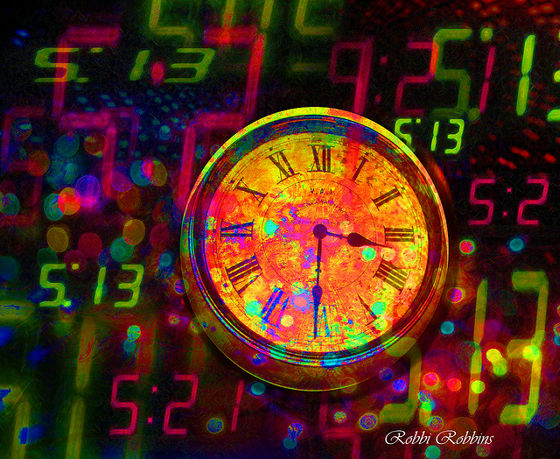 ByBrillianthues

At that time, the Storemapper was still a prototype version, it was a primitive one that there was no well-formed top page and it was not compatible with password and account changes, but "SaaS(Or SAP service) to grow a certain period of time "Tringas kept keeping the priority of Storemapper low. Still, it seems that there were applications for about 5 to 10 people every month for Storemapper's service.

At this stage Mr. Tringas' behavior was as follows.

· Construct the function slowly
Mr. Tringas dared to say, "1. There are many users who will not contract until a certain function is implemented" or "2. There are more existing customers offering withdrawal due to the lack of the function" Until it became it, I was waiting to implement the function. Such a request arrived at hand, but he was daring to raise the threshold of decision.

· Process support requests collectively
It seems that the inquiry mail was processed every few days, and some users seemed to have gone away with dissatisfaction with that, but there was a dare policy to go through it, Mr. Tringas. In the early stage of the service it was impossible to deal with everything as impossible and it seemed that we were dealing with balance with the time it took, but in reality people that solved the problem by themselves were many I am surprised to experience it.

· I feel like "bad things happen"
For Mr. Tringas, Storemapper was the first case that users directly settled with credit card, but still bad things happened, so it was important to have a feeling of not giving up. Since there is no service etc. that goes well from the beginning, it is a positive force if you execute it in correspondence with "I am sorry, I am going to fix this way in the future".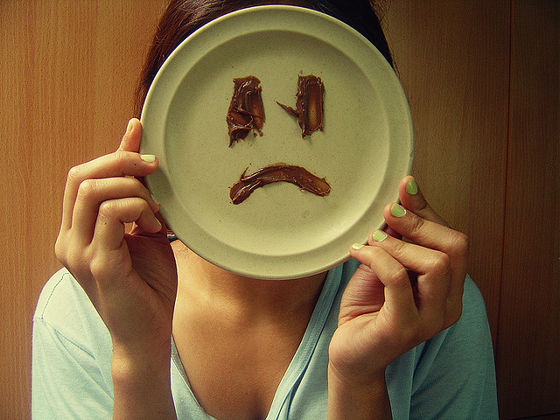 ByHelga Weber

◆ Increase sales
About half a year since the service was released, the number of users increased to 50 by the time of the spring of 2013, and monthly sales amount increased to tens of thousands of yen level. But for Tringas, Storemapper at this stage was not a means to get money, it was a place of experiment and verification.

Mr. Tringas, who set up as a service and worked on a structure to lead to sales properly, set a target period of 6 months and started planning to obtain sales to cover the rent in the Brooklyn area that lived then. About half a year later in December 2013, the monthly sales reached 2000 dollars (about 200,000 yen).

The lesson learned by Tringas at this stage is "Do not underestimate your serviceIt was what it was called. The original "5 dollars a month" was set low considering the insufficiency of the service, but its value will rise as the contents are set. First we set a new price of 9 dollars (about 930 yen) for new subscribers, but users still increased. Even though I raised it up to 20 dollars (about 2100 yen) in a stretch after 3 months, the new applicant never ceased.




Mr. Tringas tells as a lesson that "Do not forget to always test high prices". It is not necessary to conduct a difficult A / B test, and it is a good test to try out a new price.

◆ Improve support for frequently asked requests
After some time, Tringas noticed that "Storemapper users do not quit easily if they start using the service once," said Conversion Rate (CVRWe decided to focus our efforts on improving

At one time, some users did not actually apply despite using the free trial, so I asked why. That user deterred the use because the function was not installed, but the function was what actually was installed. Moreover, there was no inquiry about that matter from that user.

Tringas judged that this would lead to a kind of opportunity loss, took screenshots of various screens and created a tutorial covering all kinds of functions. This worked and CVR improved. Including this example, preparing easy-to-understand answers to frequently asked questions leads to cutting CVR and the time and labor required for support.

Introduction of referral marketing
On the other hand, it is said that a kind of "marketing marketing" method of marketing on introduction basis did not work very well. When the application for the free trial was sluggish, Tringas introduced introduction function which developed a tracking system using cookie. For those who newly introduced by someone's introduction, it is a method of freeing the usage fee for 1 to 3 months, but in fact the application is zero at present. There seems to be a case that methods used frequently in the world sometimes do not function at all.

◆ Contract with Growth Hacker
Step into the details of the service and comprehensively assemble ideas and marketingGrowth hackersI called for a professional called "help". Mr. Tringas said that it set somewhat aggressive goals (and contract fees) in anticipation of success, but said that the result was a failure at all. Tringas said that he still has a glance at the existence of Growth hacker, but he still does not know what he got from this mistake, he said, "I regret that I was supposed to be able to do better" I will.

◆ Power of "Powered by" link
Most of the visitors to Storemapper are not from ad linksOrganic searchOr "displayed on the page of an existing userPowered by StoremapperIt seems that it has become an influx from the link of.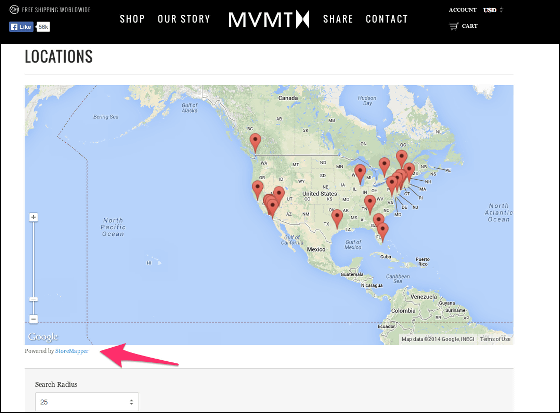 Although it is this specification which had to delete from the highest level plan of the company's paid service, many new customers are still born from this link every month. After all, it seems that it is said that it has a strong power to directly guide people who actually touched the service and found its value.

◆ Induction to annual contract plan
Mr. Tringas says that it is effective temporarily to induce the user to the annual contract plan after giving a preliminary statement that "This may not be strictly a growth strategy". At one point, Mr. Tringas decided to return its base of activity to New York. I came back to New York with all the tools, but I face problems of high rent and living expenses. Tringas says that "I was looking sweet", but sometimes I fall into an imminent situation where bank account balance is below 500 dollars (about 50,000 yen) although payment is nearing at once for a while .

Mr. Tringas who thought that "cash is needed immediately, how to do it" is planning a customer who used the service at the time of 9 dollars a month (about 930 yen), a plan of 99 dollars a year (about 10,000 yen) I decided to propose. We have offered a totally new plan of about 20% off all at once to existing customers, and 11 people have applied for plan change from that day. And on the next day there are about ten applicants. It was Mr. Tringas who caught up in a few days, cash of 2,000 dollars (about 200,000 yen) was transferred to the account and got stucked.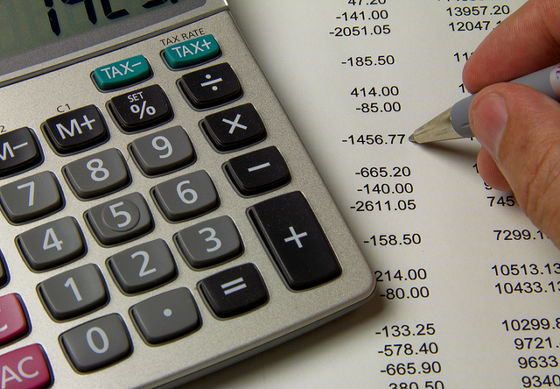 ByKen Teegardin

Although it is a discount system that leads to a decrease in sales when looking at the full year, Mr. Tringas says that in some cases it has great effect in improving cash flow and mental health.

◆ Hire an outsourcing staff and let go go to find prospects
Again, Mr. Tringas raises an example of marketing failure using outsourcing after giving a preface to Mr. Tringas as saying, "In my case, it fails, but another person may succeed." Here Mr. Tringas used is a site that contracts for business order to freelance onlineODesk(O'DESQ) ", we carried out a strategy of hiring staff and doing searching for potential clients.

The strategy taken here visits a company's site and checks whether you are using a store locator like Storemapper. If you do not use a convenient locator and further the name of a huge number of shops is displayed in a list in the "shop list", it was to judge the company as a good prospect customer of Storemapper and to do business . It was a strategy that hired 12 staffs at first glance, but this failed spectacularly. As a result, Mr. Tringas looks back on the cause because there is no clear target for all kinds of sites and "I'm surfing the Internet for the time being and finding prospective customers".

◆ And for the future development
Mr. Tringas who has continued a number of attempts and has grown Storemapper, says in some circumstances we have considered considering selling the business itself. In August 2013Writing asking buyers on the bulletin board on the netIt was said that a lot of offers were actually received. Most of them were as good as fraud, they were only thinking about making money without defying their hands, but there are serious attractive offerings among them, which is about 80 thousand dollars (about 800 Ten thousand yen), there were cases where talks with partners progressed to just before the sale.

However, as a result Tringas decided to keep Storemapper handy. In February 2014 we also resolved the relationship with our partners, Mr. Tringas will continue to operate as an individual entrepreneur again. Currently Storemapper is Tringas' top priority, and working hours that had previously been limited to 15 to 20 hours per week have also increased considerably, and it is said that the development of new functions to be introduced in the future is under way.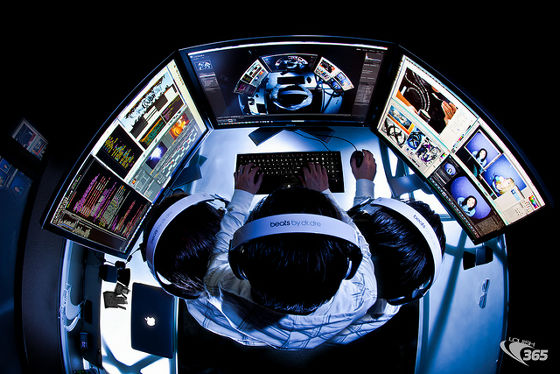 ByLouish Pixel