Documentary video of the world's largest hacking event "DEFCON" is being released on YouTube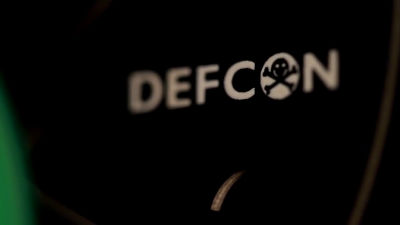 Hackers from all over the world gather various lectures and hacker contests, and anyone who participates in the event will hold a welcome party etc "DEFCON(Defcon) "is. A feature documentary showing the state of DEFCON celebrating the 20th anniversary held in 2012 is published on YouTube.

DEFCON - The Full Documentary


A man hanging the plate of "HACK 3 R" from his neck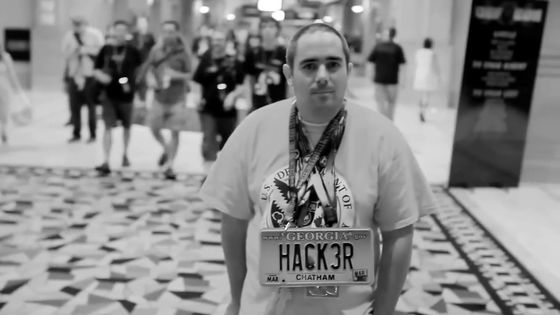 A mirror ball is attached to the tip of the pole which this pair has in hand.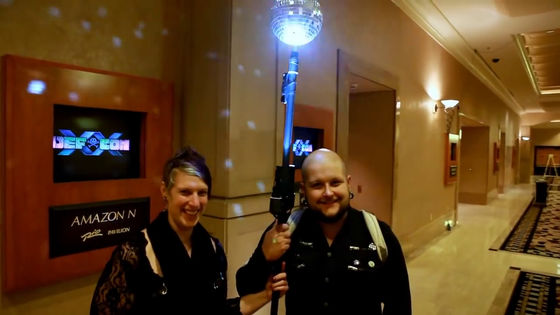 In boards where innumerable wires are connected from the computer, colorful LEDs are blinking.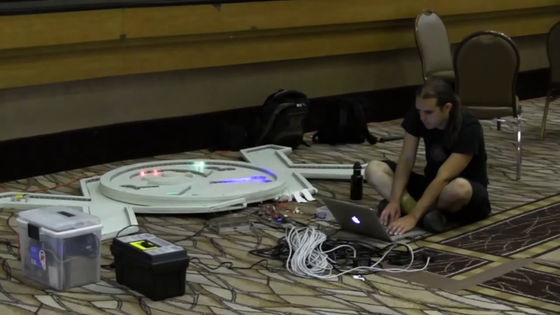 If you think that a naked lady enters into a huge bubble and jumped into the pool ......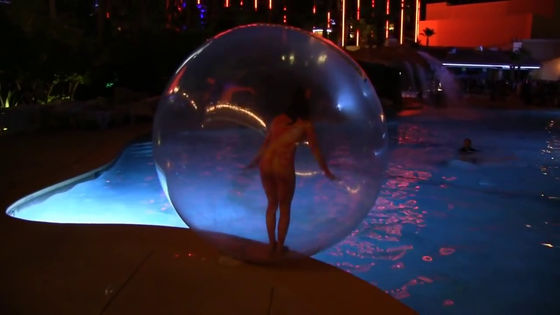 In the hotel lobby, something shiny shining carts are appearing.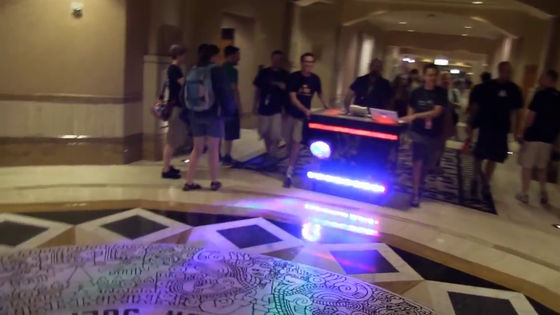 Not only in the United States, there are many hackers from all over the world Convention "DEFCON"Celebrated its 20th anniversary in 2012.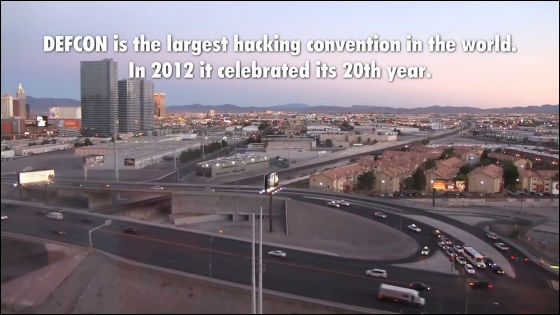 DEFCON was held for the first time, and even now it is operated by Jeff Moss who has been naming the hacker name of "Dark Tangent (Dark Tangent)". It started with DEFCON with friends saying "I'd like to hold an event where hackers exchange with each other" and "I will hold it in Las Vegas, OK." The reason why I decided to Las Vegas is that it was "It's a place that you can go cheap by plane".



"I did not mean to go to DEFCON at first," Noid said. I was invited to a friend by all means and joined in, and now I am involved in organizing as a management side.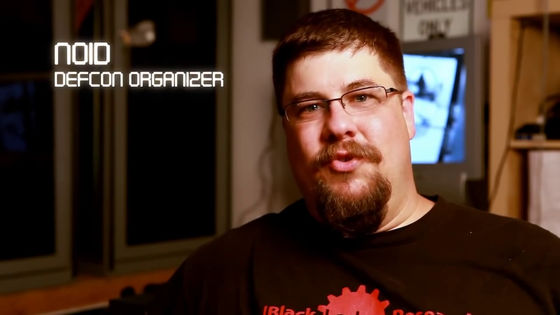 Mr. Moss who finished the first DEFCON rushed inquiries such as "I got scared" "When next?" Mr. Moss talking that "I did not intend to hold the next until I read the e-mail," but I will review the past history that it will be celebrating the 20th anniversary as I make improvements one after another.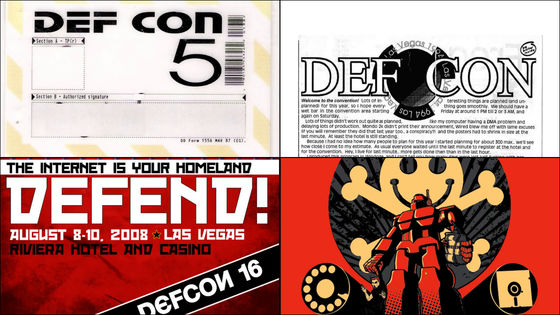 Hotel of the venue where decoration is advanced toward DEFCON 20.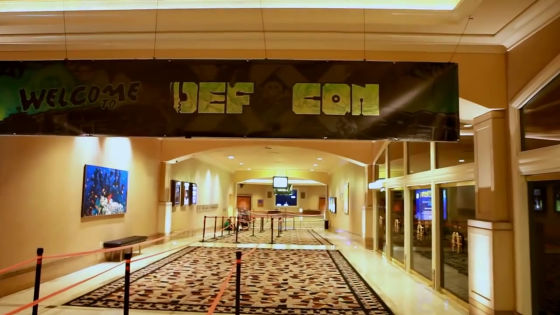 The tables are lined up, and the atmosphere of a fantastic meeting drifts.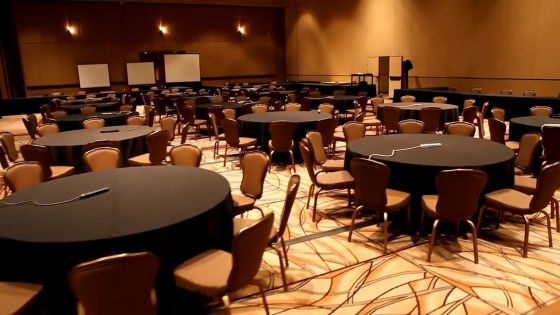 "About only 100 people gathered in the first DEFCON 1", DEFCON 20 is expected to attract 15,000 people, "said Dead Addict, operator.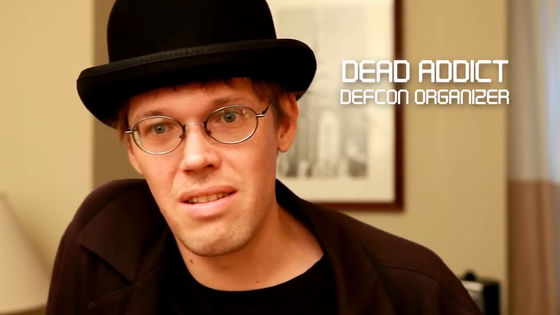 A stage that is set up in the huge banquet room of the hotel using a crane. The atmosphere is like a concert.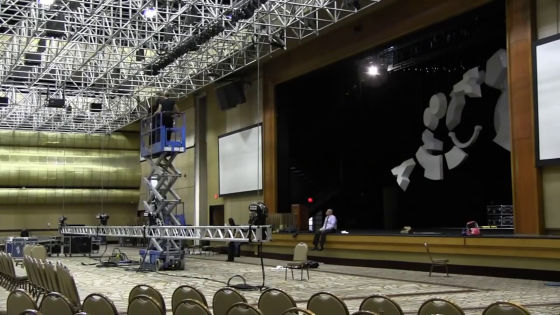 "Every year, there will be no time at all in July, Nikita, a management team who says that he has not participated for more than seven years as a July 4 Independence Day."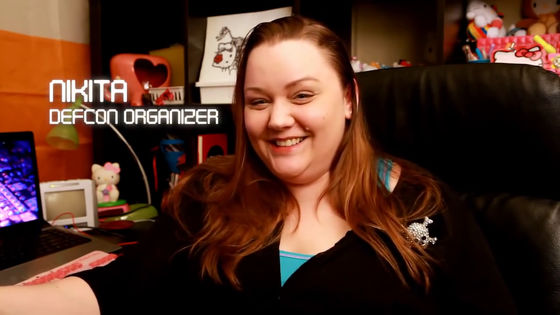 Pyro, another administrative team staff member said, "I will spend a lot of time on DEFCON, the next preparations will begin as soon as the DEFCON of the year is over."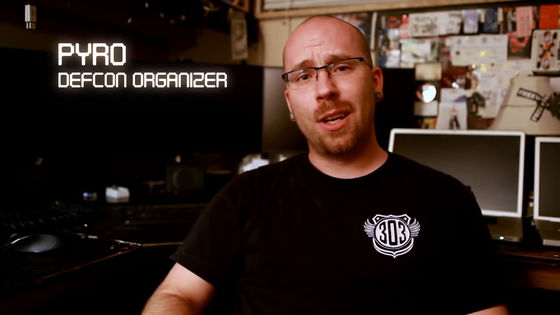 "It's supposed to be retired two years ago but I will come back again after all, it is part of me," Russ Rogers also said that he could not get out of DEFCON One person.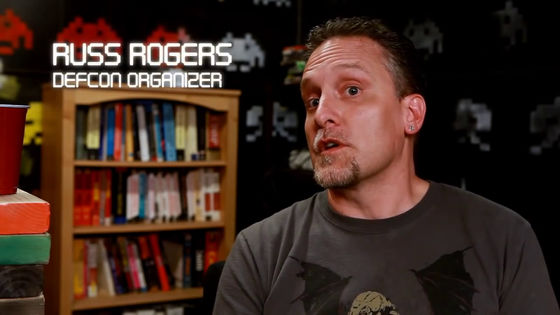 1057 says "In the last decade, DEFCON has occupied the majority of my life, I have spent most of my time on DEFCON. For me that DEFCON in that year is to end, the next year DEFCON It means that it will start. "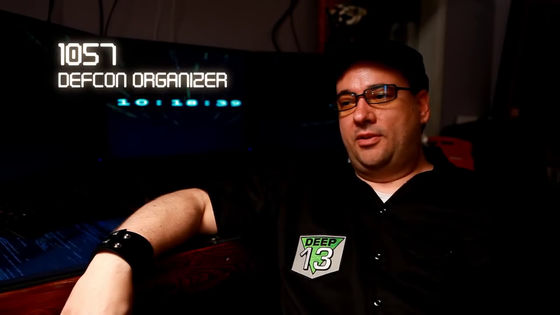 As DEFCON approaches, many people begin moving towards Las Vegas. The group gathered at the restaurant in the road further continues the caravan towards the destination.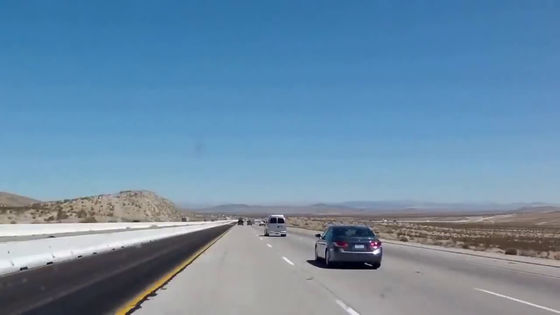 Barbecue began ......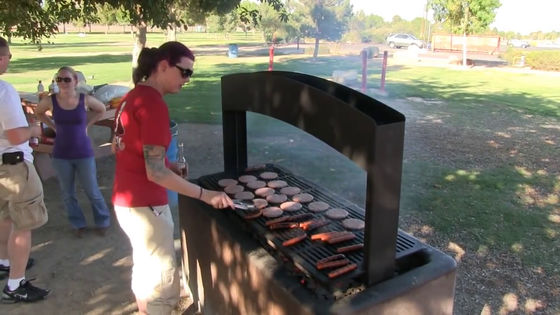 Somehow geek beer is behaved.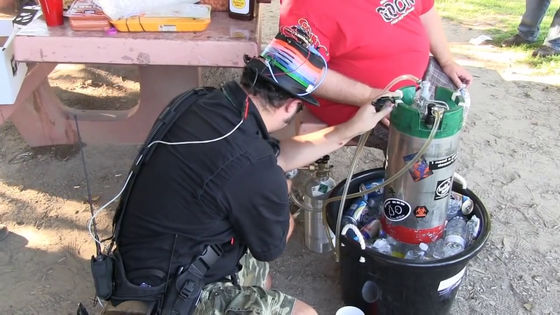 The day before the opening, participants seeking tickets in the lobby around 23 o'clock.



One act that exchange of such as "What are you drinking?" "Do not take!"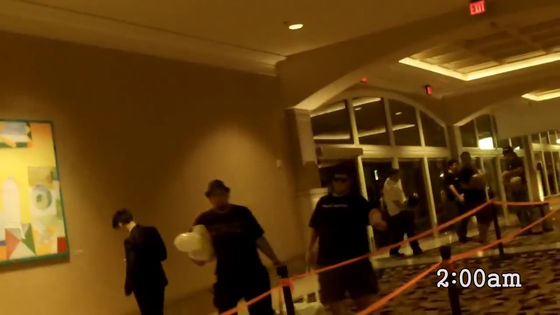 If you think that you ate pizza at 2:30 in the morning ......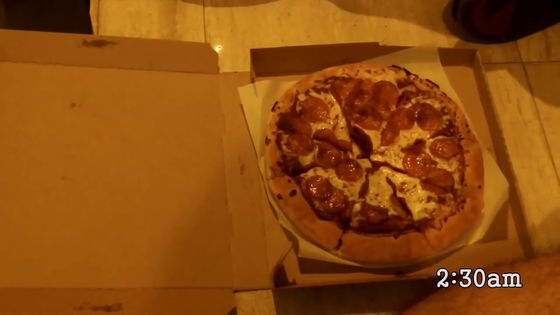 A participant who takes a nap by substituting a pizza box as a pillow as it is.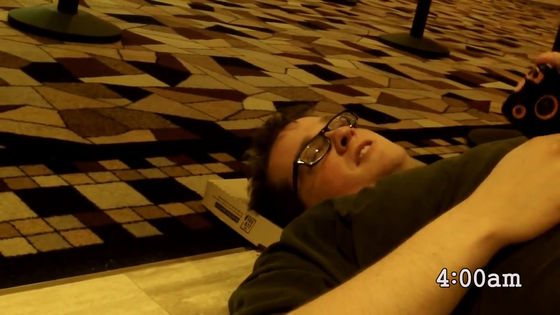 And we will celebrate the opening morning.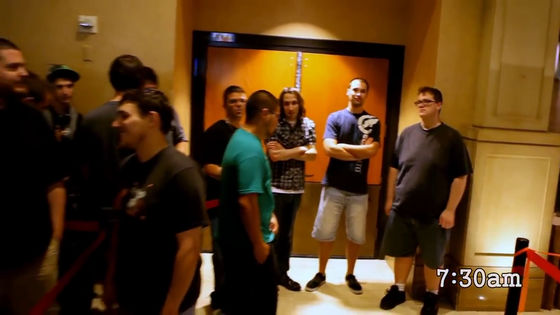 Before the entrance before the opening is already a long line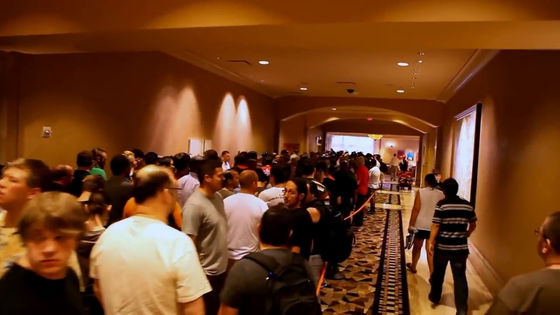 Finally DEFCON opens. Participants in the "Yeah! Good morning, baby!" Tension rushing up also.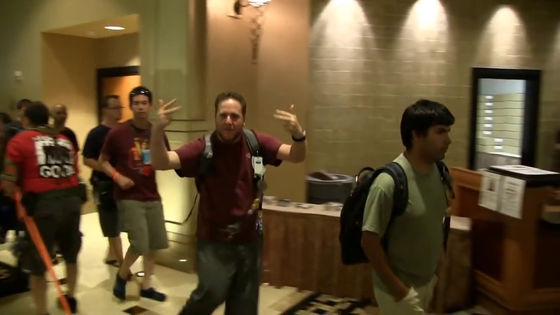 Participants receiving participant badges and goods through the counter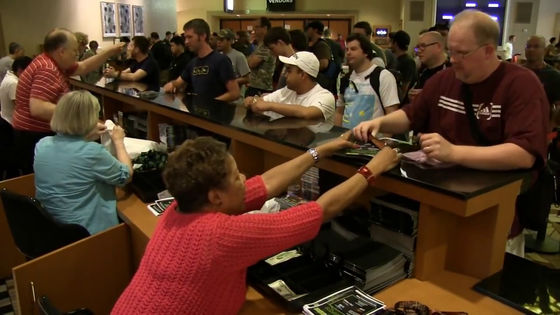 The reason for participating in DEFCON was "Danna came to DEFCON last year, I watched the video at that time, then it is" This is amazing ", she said.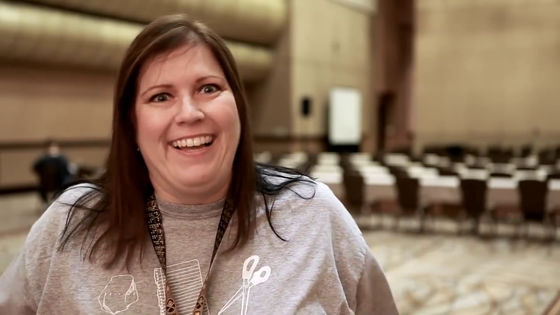 "Because more intelligent people gather than me, I've been thinking about learning something"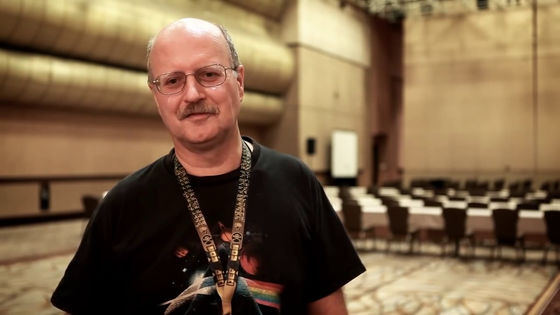 "I came because it is a place where intellectuals gather, I am very excited."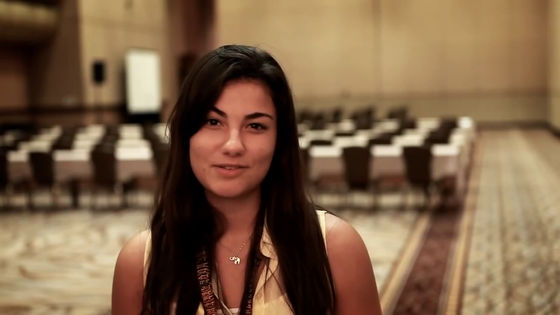 "Because it is an opportunity to actually meet real people who are interacting anonymously on the Internet"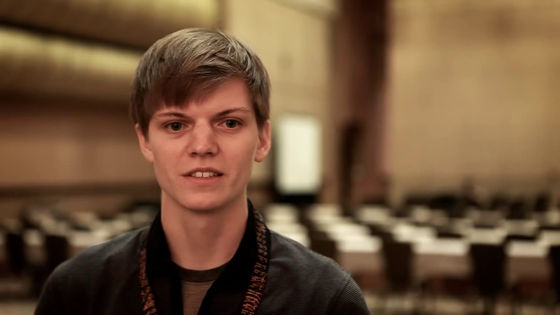 Apparently the man on the left was a school teacher and it looked like she brought the students to DEFCON.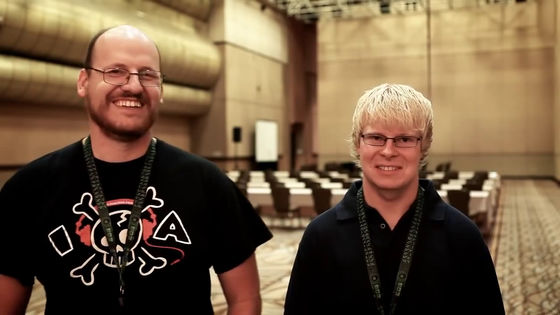 Orientation began at the venue to hold the conference. "For backup,3-2-1 RulesIn addition to the explanation "Take a backup every day", "Please sleep at least three hours, take meals twice, and take a shower once! Otherwise, by the exciting aroma that participants release There will be a major accident.And one thing that makes applause cheering from the venue to the announcement of "participant + deodorant supplies = everyone winning!" Somehow it makes me feel the same anywhere in the world.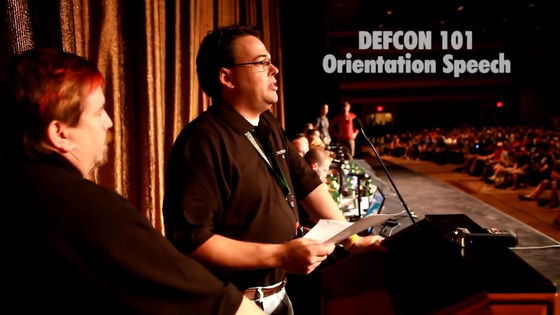 "Many" Jeff "," Steve "and" Chris "are going well in the hall, so please use a handle name that does not wear with anyone."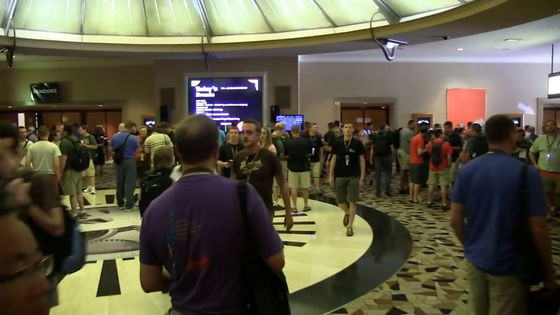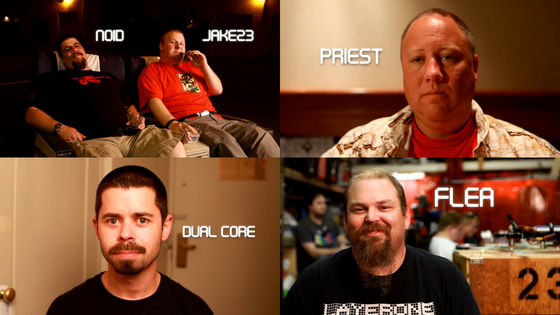 "The advantage of DEFCON is that you can actually talk to someone you actually chat online and talk to, talk to each other, drink beer together, join the party and become friends "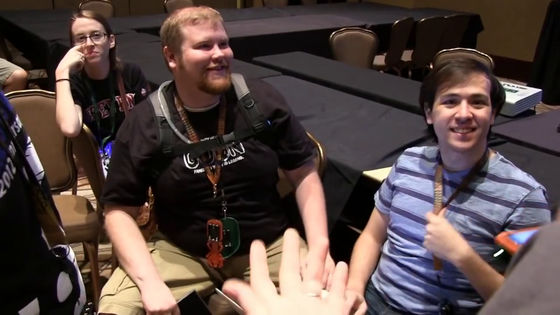 "You can learn a lot by merely losing yourself in the group, but there is still a doubt that if you can say that it is possible to get a fee of 200 dollars (about 20,000 yen) for participation alone, People who are called geniuses from various places are gathering, so please speak more and more. "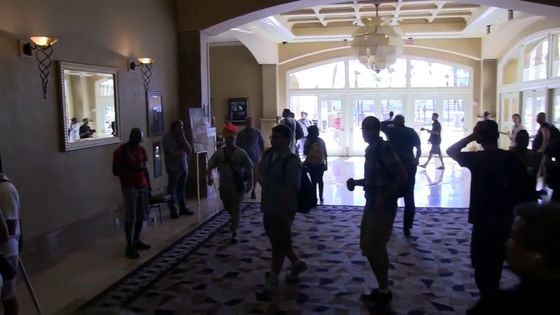 "And do not hesitate to say," Do not know "Please do not hesitate to enjoy the event, such as" Please tell me smart people "and ask them to absorb everything" Advice was sent.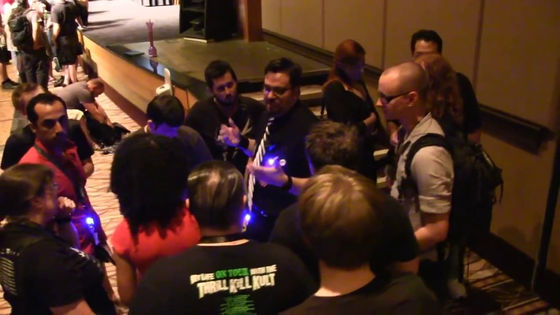 As a hacker gathering event from all over the world, it is DEFCON that seems to be "an event where a group of criminals do something wrong", but the man who actually participated in the event was " It's like a party where cool people gather, is not it? "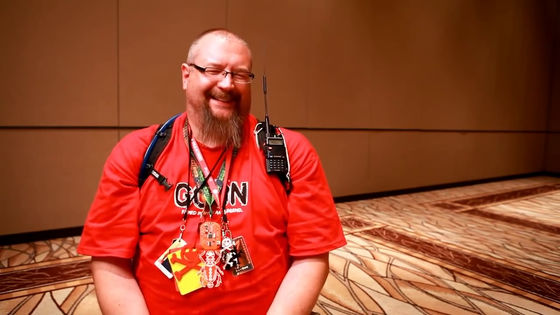 "DEFCON is a place where Christmas and New Year and birthdays come to a hacker at once"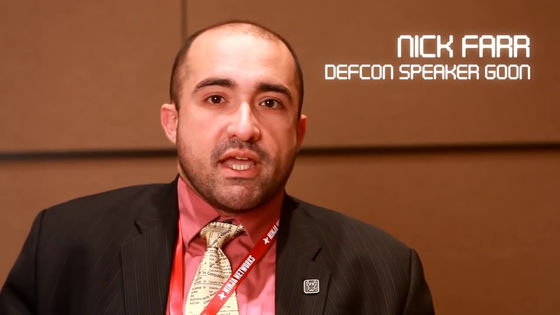 In the venue there is also a sales booth etc, but the participation condition is said to be "contributing to the hacker community", and profits are regarded as secondary.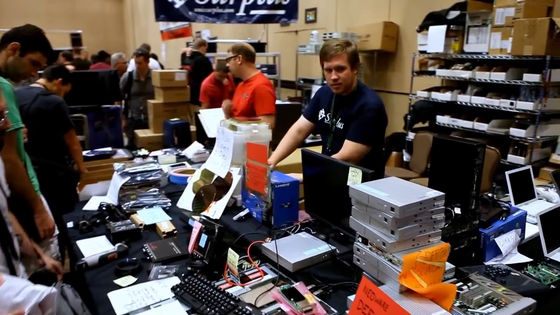 Also, as a special guest in DEFCON 20, which is the 20th anniversary, there was also a surprise that NSA 's Alexander Secretary (then) participates as a guest.



Deafon participants are starting from the neck, participant badges distributed at the reception.



It is a special thing equipped with LEDs and communication chips.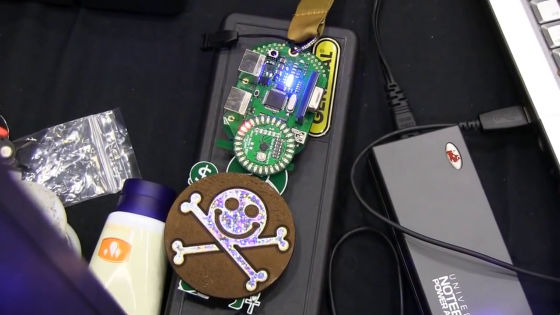 Various workshops were held at the venue ......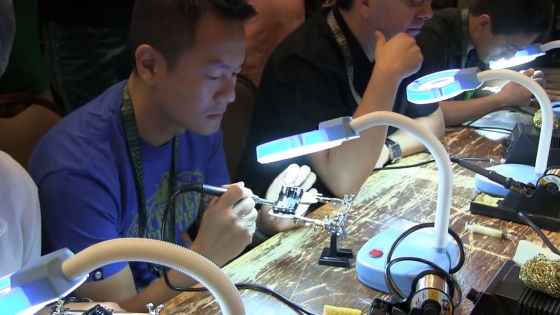 Such a geeky device is also made.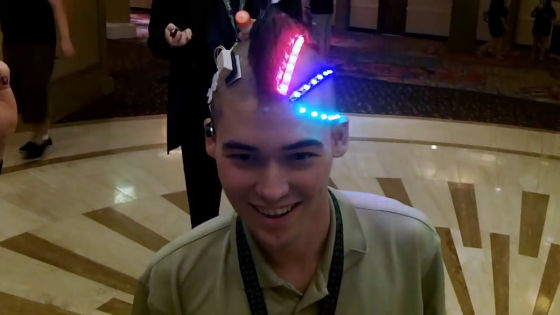 And one of the highlights is,CTF(Capture the Flag) is a security technology contest called.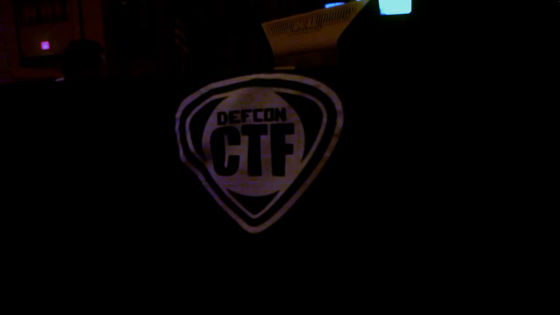 Participants are given the task of asking for hacking techniques, and the people who arrived at the answer quickest are honored.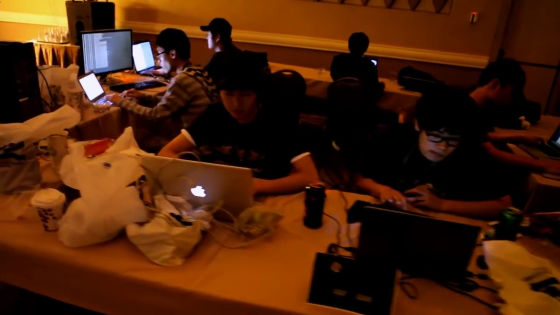 The conference also has a part of a fussy party in the second half.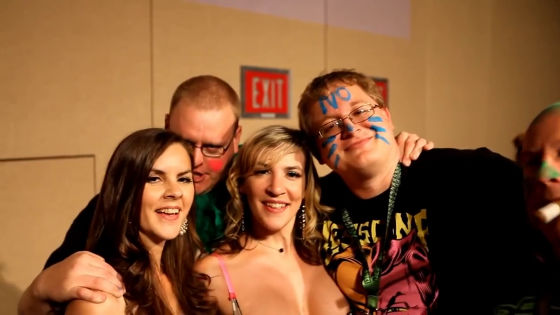 It is already a big challenge.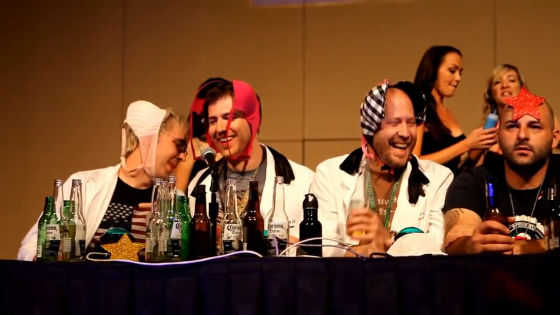 In this way, DEFCON is an "intellectual game event" where computer technology exchanges and hacking technology contests compete from fussy parties. DEFCON in 2014 will be held at the "Rio Hotel & Casino" in Las Vegas, Nevada at the venue for the 4 days from 7th Thursday to 10th Sunday (Sun).

DEF CON® 22 Hacking Conference
https://www.defcon.org/html/defcon-22/dc-22-index.html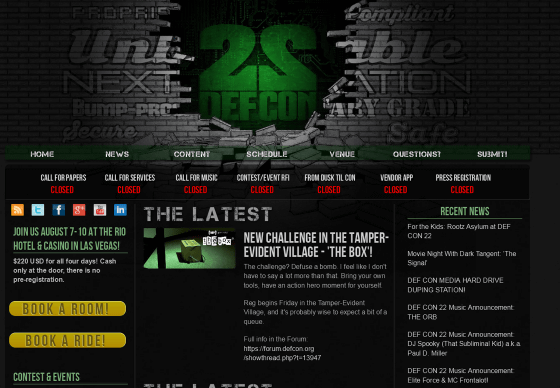 in Video, Posted by darkhorse_log