I tried "super sprinkle eel" that you can enjoy eel grilled flavor easily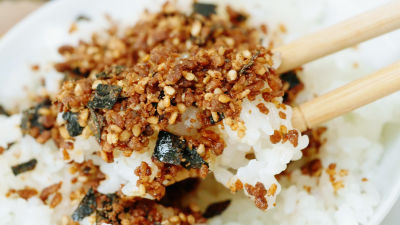 July 29 (Tuesday) is the Midsummer Day of the Occasion, but although the eel cheap this year compared to a few years ago, it has stopped high at a price that can not be easily eaten. "Grilled chicken meatAlthough there are substitution goods such as "Nagatani" that can be eaten more easilyEelful sprinkling eel"is. I was bargain sale at the supermarket, so I bought it and ate it eating.

Super sprinkled eel | Product Information | Nagatani
http://www.nagatanien.co.jp/product/detail/529/

Although I sprinkle it "This eelIt's a confident package.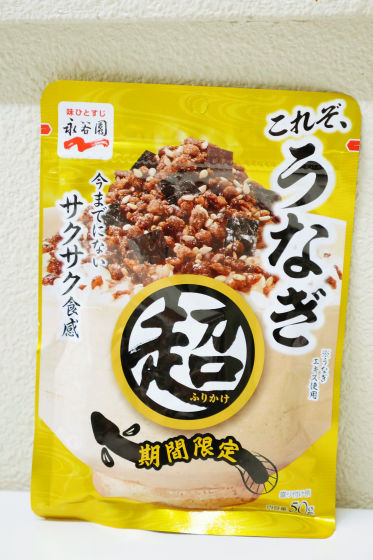 It is written "eel use extract" with a little small letter.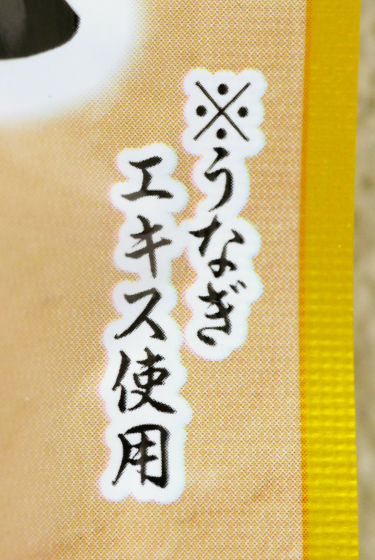 The back side looks like this.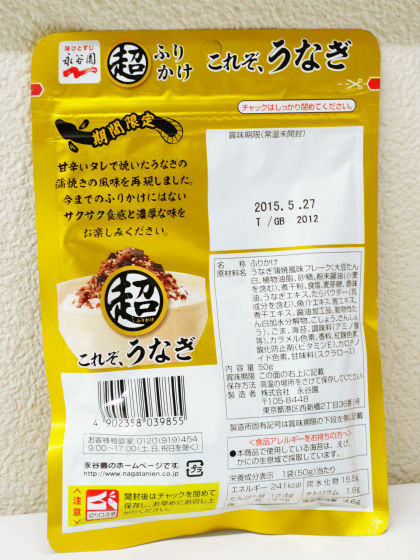 Sprinkle that reproduces grilled fried eel baked with sweet sauce, characterized by crisp texture. It is a limited time item.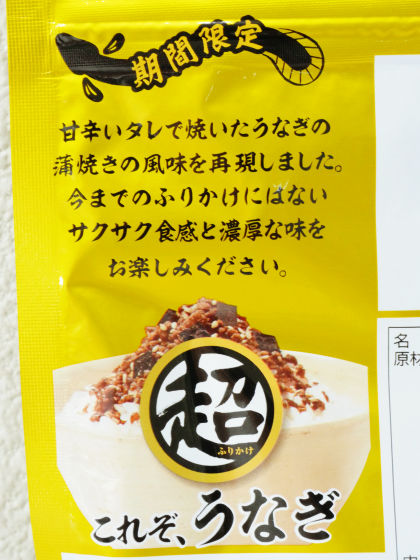 The main ingredient is "eel grilled fried flake" made from soy protein, vegetable oil, sugar, powdered soy sauce, etc. In addition to this, boiled powder, eel extract, powder, seafood extract etc are used, but eel The body itself is not used.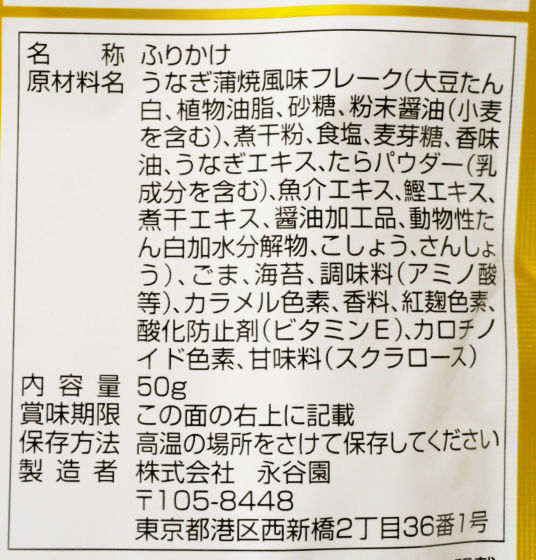 Calories are 241 kcal per 50 g of bag.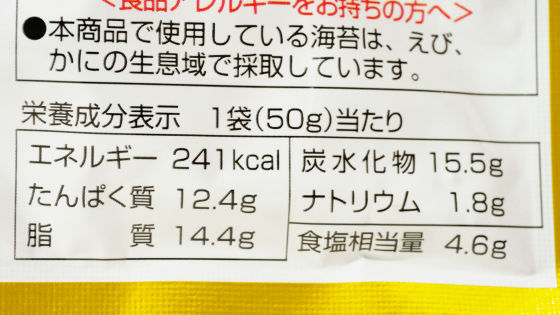 Right now, in order to eat what it is sprinkling, cook rice and be ready.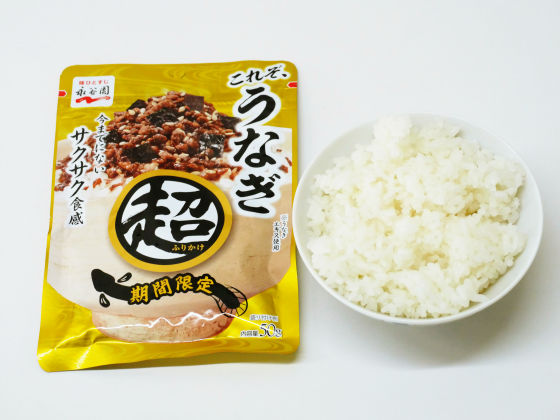 Image of the package I will try plenty of sprinkle like a picture.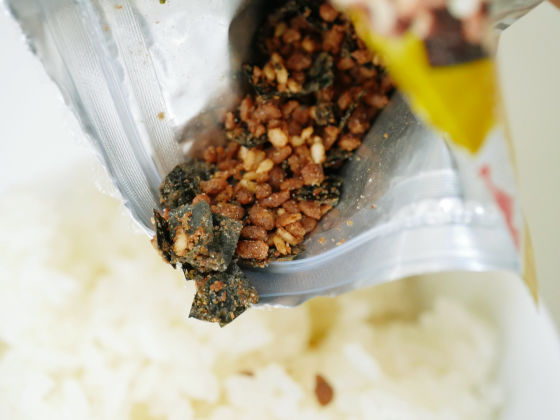 When I put a sprinkle on the rice, the sweet scent of kamiyaki drifted slightly.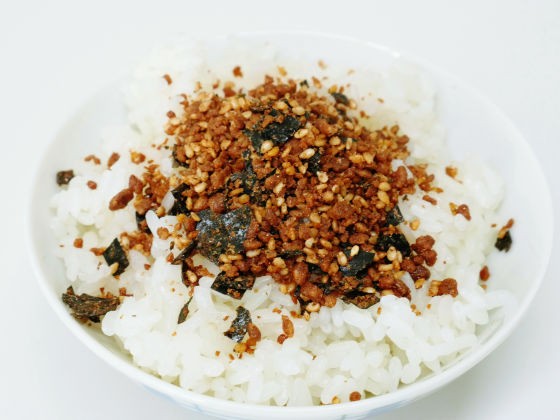 Brown lumps mixed with sesame seeds and glue are "eel-grilled fried flakes".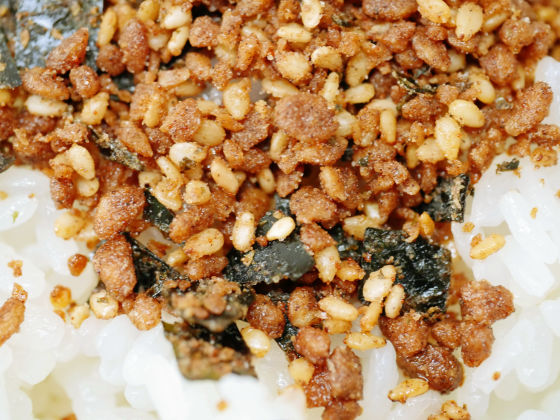 You can also check the nori that you saw small cut.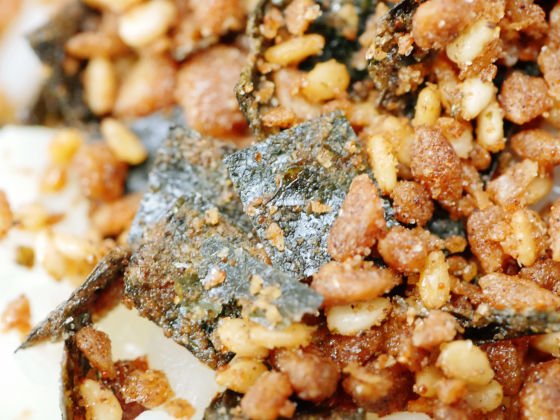 When I try to eat it, I feel the sweet sauce of the eel grilled chicken and the taste of the pepper paste, it certainly has a taste like that atmosphere. There is also the savory taste of sesame and the flavor of seaweed, excellent compatibility with rice. The crispy texture is good accent.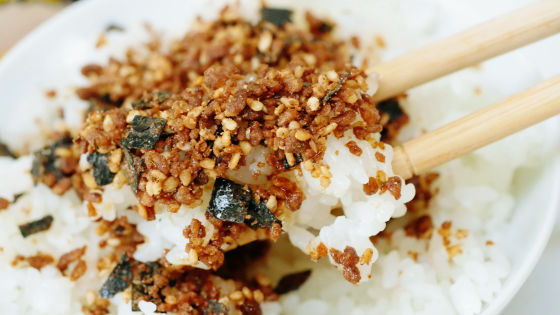 Sprinkling crispy texture is lost if it is on rice for a while, but this "super sprinkle" is also a nice place to keep some texture.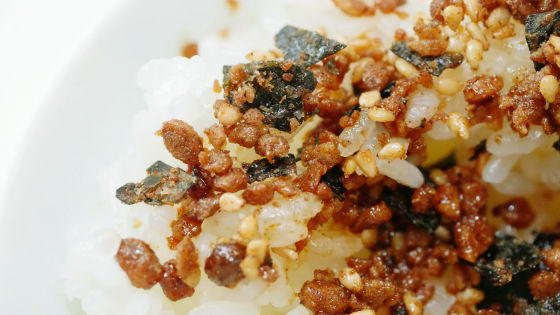 The price is 208 yen without tax and it is on sale for a limited time. The eel isA store waiting for 90 minutes came out from the sense of crisis "I can not eat"Although it is possible to taste the atmosphere like that even with "eel-like flavor", it is recommended for those who say ...... I do not want to eat until it is in line.