The official miniaturization of PS 2, PS 3, PS 4 has definitely made, and the original PS transform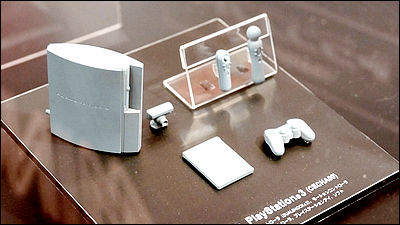 As a memorial to mark the 20th anniversary of PlayStation birth on December 3, 2014, official licensed products will be deployed,One festival 2014 [summer]The real thing was exhibited at the Takara Tomy Arts booth.

PlayStation Official Licensed Product | NEXTA | Special Site | Takara Tomy Arts
http://www.takaratomy-arts.co.jp/specials/hobby/ps/

PlayStation Miniature is located in the far back.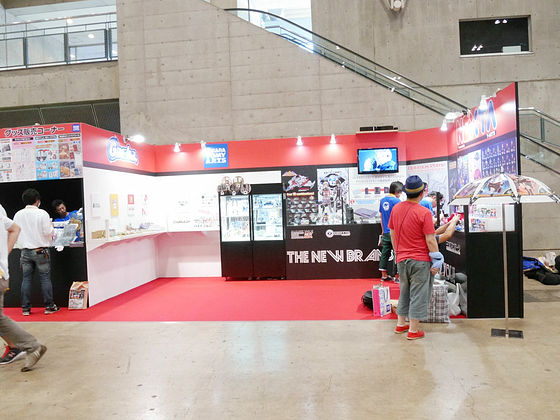 Sliding. All scheduled to be released in December 2014 and the price is undecided.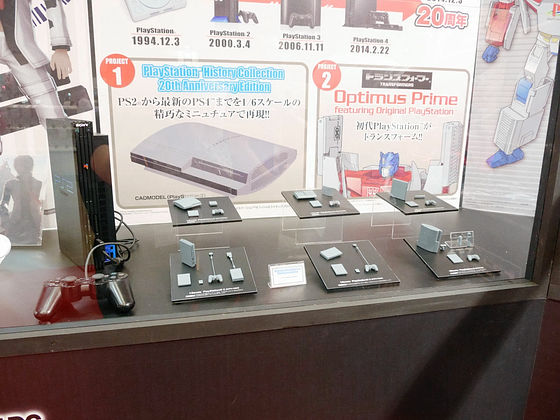 The first PlayStation 2 (SCPH - 10000) appeared on March 4, 2000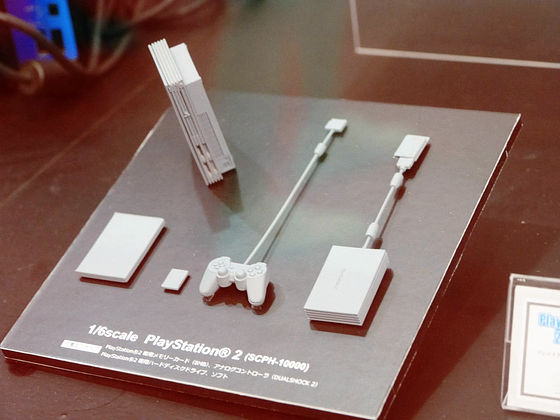 This is PlayStation 2 (SCPH-70000) that appeared on November 3, 2004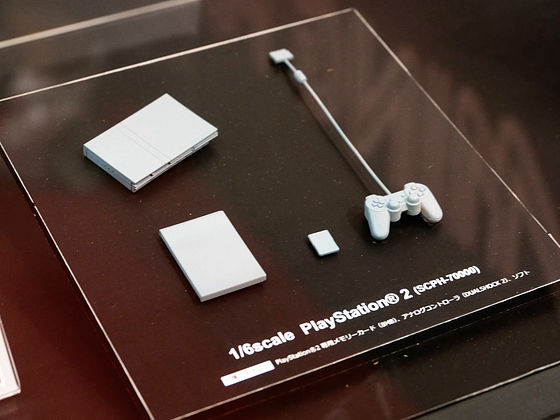 The first PlayStation 3 (CECHA 00) appeared on November 11, 2006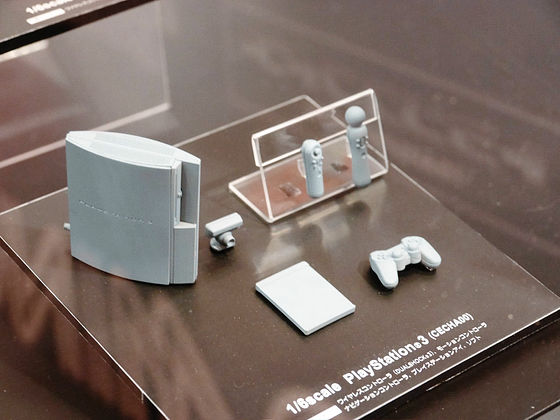 Perfectly equipped with wireless controller, motion controller, navigation controller, Playstation eye, even soft.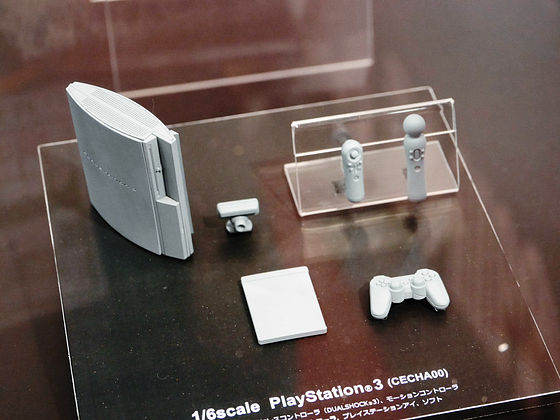 PlayStationMove related products reproduced fairly finely



Second generation PlayStation 3 (CECH 2000 A) which appeared on September 3, 2009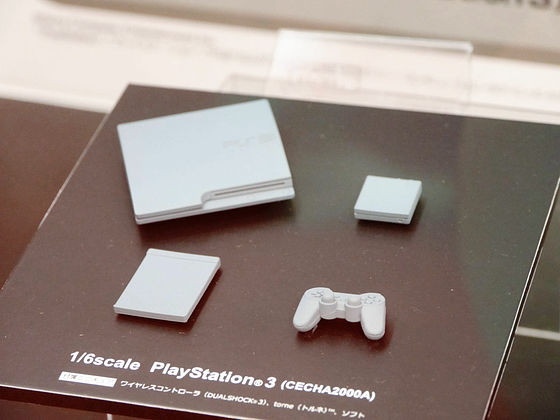 And the latest PlayStation 4 (CUH 1000 A) which appeared on February 22, 2014,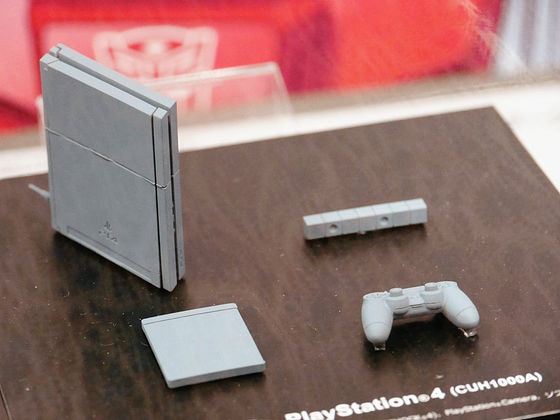 Although it is also written on the right end of the booth, the first PlayStation that came out on December 3, 1994 will be transformed to Optimus Prime (Optimus Prime).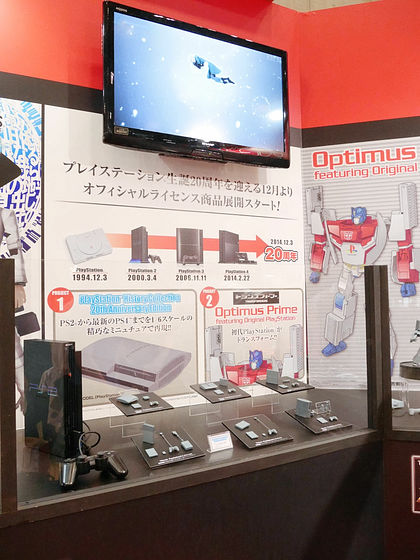 Incidentally,MegaDrive transforms to MEGATRON (Megatron)To do.

Mega drive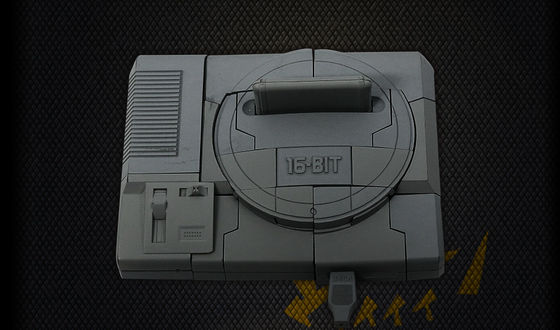 Start sudden deformation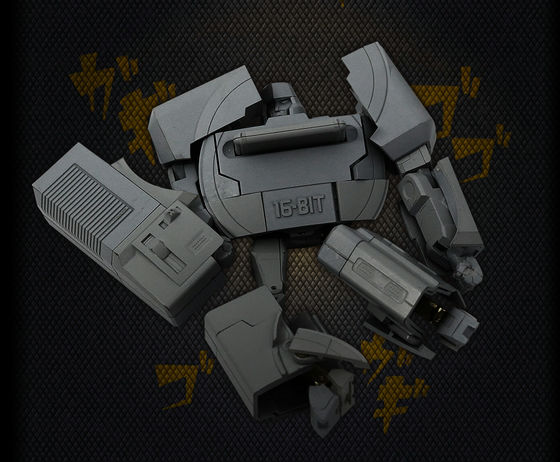 Completion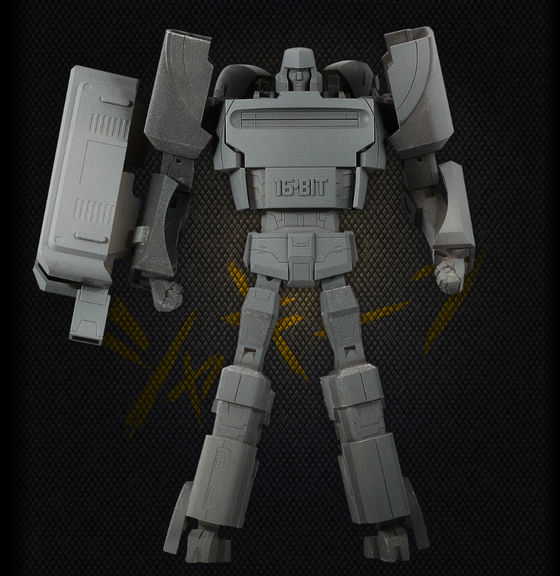 Surely this sounds like a startup before transforming.

Sonic the Hedgehog (Mega Drive · 1991) OP & amp; ED - YouTube


· Continued
Finally official miniatures of PS 2, PS 3, PS 4 are completed, and the preste to Optimus & SEGA's mega drive fully transformed to megatron - GIGAZINE