I went to 'Tempura Nakayama' where I can eat a black bowl of rice which is too black and can not distinguish ingredients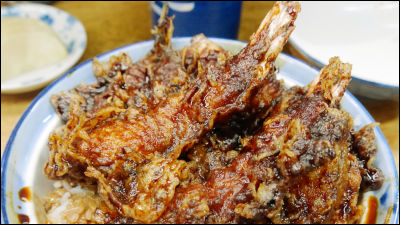 Speaking of bowls and bowls is a standard staple of bowls, there are differences in taste There are few differences in appearance besides the size, but in Tokyo 's NingyochoTempura Zhongshan"The bowl of rice bowl is black in appearance and it is said that it is distinct from the other bowls, so I actually went to eat and made sure.

Tempura Nakayama (Nakayama) - Ningyocho / Tempura [Eating Log]
http://tabelog.com/tokyo/A1302/A130204/13018093/

"Tempura Nakayama" that you can eat a black bowl of rice is located in a corner of Ningyocho with the atmosphere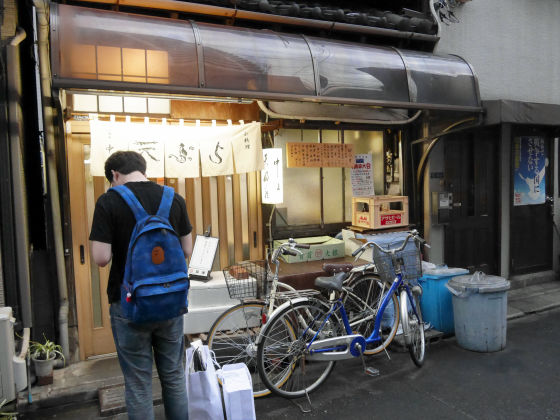 Within this store, there is only one counter for seven seats and one table for four people.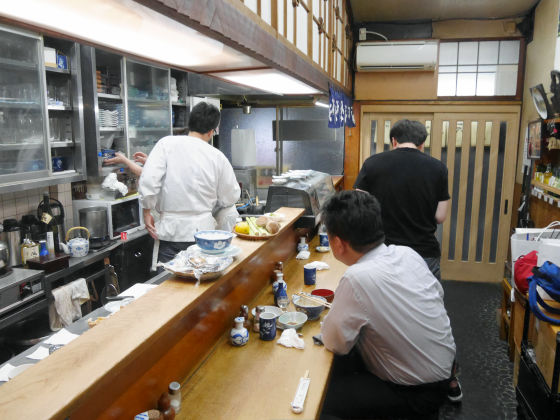 We ordered a bowl of 1020 yen including tax from the menu above the kitchen.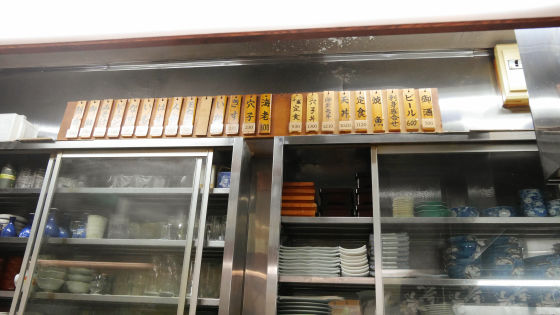 Pickles and tea will be handed when ordering.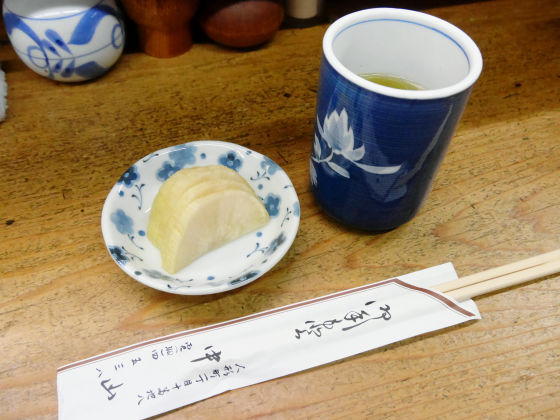 Miso soup also comes free of charge.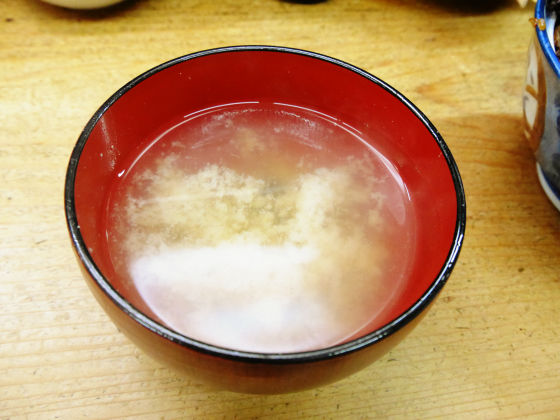 Completion of a bowl of rice in about 5 minutes from the order.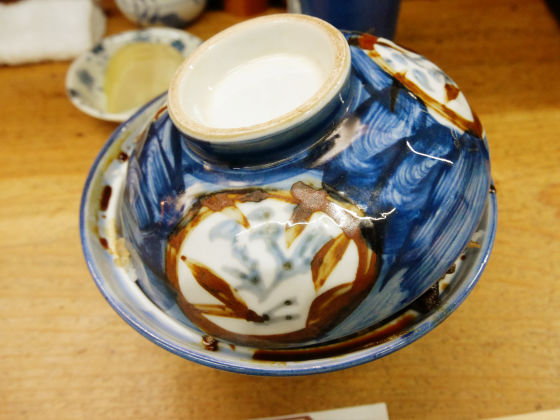 Tempura seems to have enough so that the bowl lid will not close.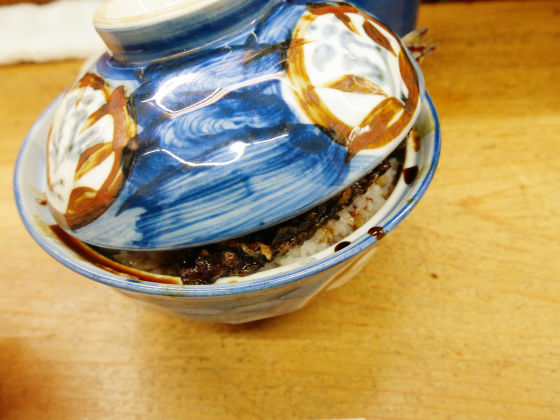 When opening the lid, a bowl of a color that I had never seen appeared. Level that you do not know what kind of tempura is, except shrimp has 2 tails.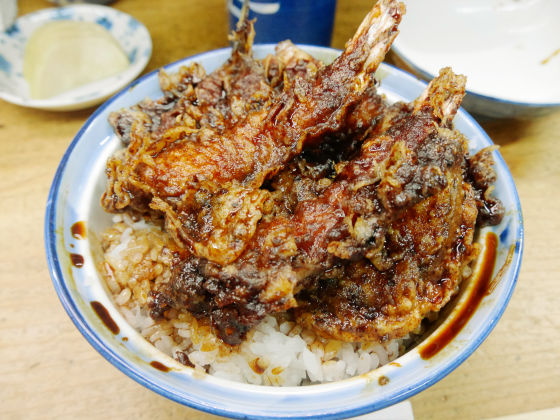 First of all, shrimp to pakuri. If you eat a mouth sweet spicy sauce that stains in your clothes spreads in the mouth. Rather than crispy clothing, I feel like mochi. Because the sauce is quite deep, rice will go forward.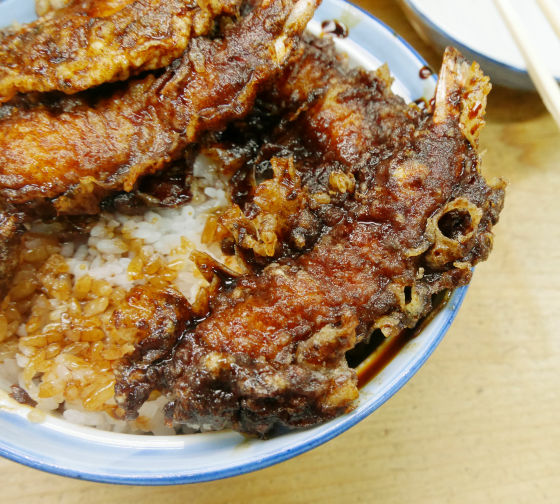 This is barely visible level from the appearance. Tempura of eggplant is good with enthralling enthusiastically entangled with aquatic and spoiled sauce.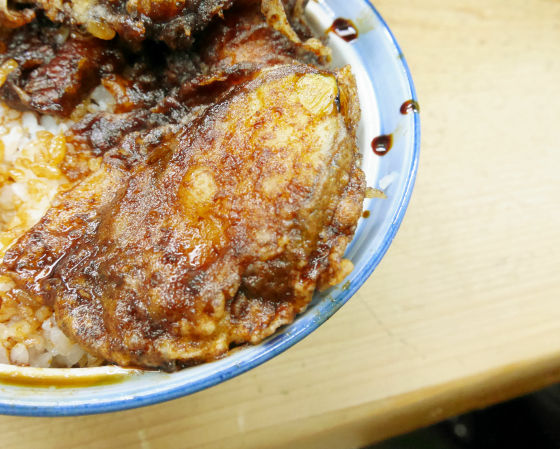 What is this black lump ....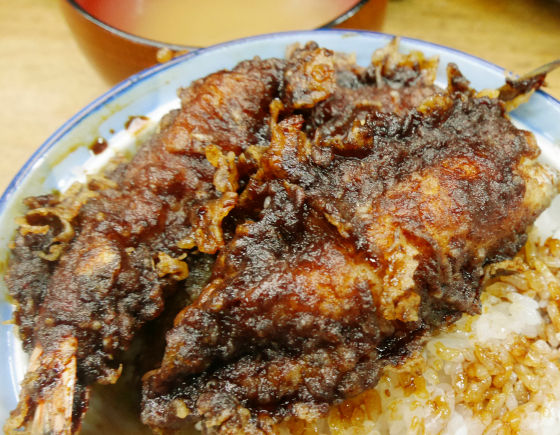 I realized that it was the first concier to eat a bite. Confucius is greasy and the umami are condensed.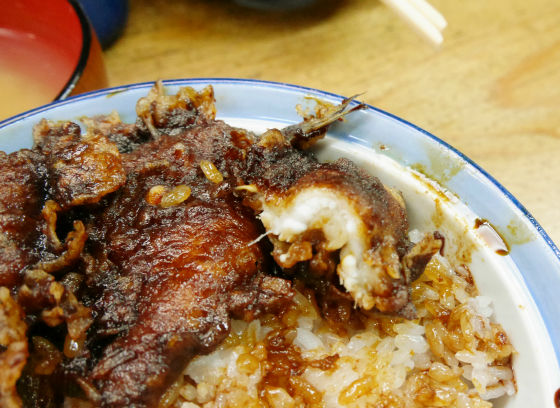 At the end is pakuri tempura which seems to be a kiss. There is no reason why the thick clothing impregnated with a thick sauce and the tastefully whitish body made with refreshing do not match rice.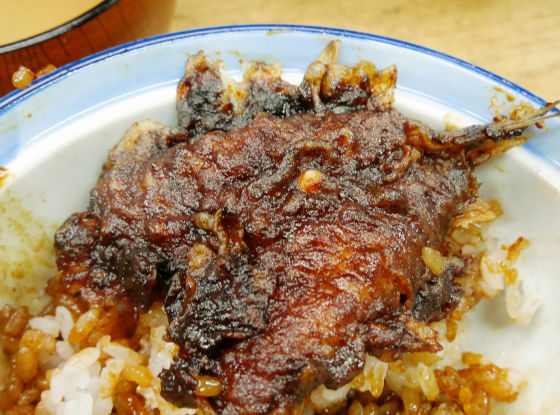 Because the sauce is rich, I finished rice cocktail within 10 minutes after eating. The deep black rice-bowl of "Tempura Nakayama" was a dish that made me think that "I want to eat once again" with a high quality taste that is inexpensive to the impact of appearance, plenty of amount.