Google and Samsung establish a federation cooperative to develop communications standards for smart houses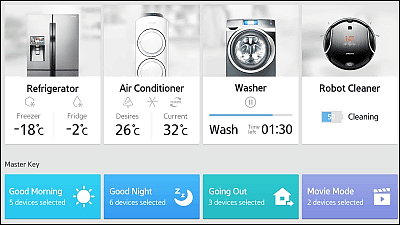 BySamsungTomorrow

Google announced in January 2014 a smart fire alarm "Nest Protect"330 billion yen for the developer ofAcquisitionThen, it enters the smart home market which automates and controls home appliances. That Google's affiliateNest LabsAnd Samsung Electronics,ARM HoldingsAnd other new communication protocols for smart housesThreadA corporate group promoting the development and dissemination of "Thread Group"Was established.

Thread Press Release
http://www.threadgroup.org/2014_07_Press_Release.aspx

Thread Group
http://www.threadgroup.org

Smart home is a system that controls all household electrical appliances at home by automation, to deliver a comfortable life to users and save energy consumption. Thread Group jointly launched by Google's Nest Labs and Samsung Electronics, semiconductor development's ARM Holdings, Freescale Semiconductor, Silicon Loves, Big Ass Funds, and Yale launched a new IP-based wireless networking for smart homes It is a consortium of companies that develops the protocol Thread, aiming at dissemination to general households.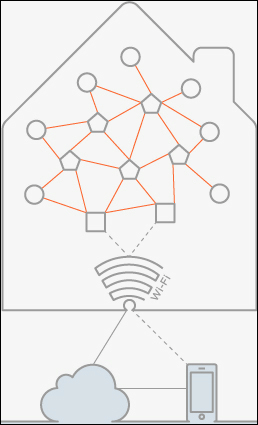 According to the Thread Group, existing short range wireless network standard802.15.4There is difficulty in interoperability,Internet Protocol Version 6(Commonly known as IPv6), and since consumer electronics connected to the network depends on one device, there is a problem that the network itself will go down as the device goes down Thing. Unlike 802.15.4, Thread can safely and easily connect more than 250 devices at the same time, consumes less power, and all devices can connect directly to the Internet and cloud services.

Google's vice president and chief internet evangelistVinton Surf"Existing wireless networks will become the concept of smart homes and smart appliancesIoTIt was developed considerably before the birth. On that point Thread's protocol extracts and adopts only the most suitable part from the existing technology, so we can connect home devices more comfortably and quickly than ever ", he says the benefits of Thread It was.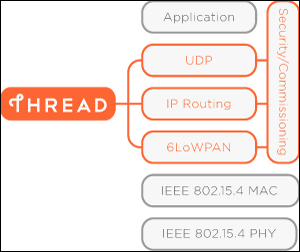 Thread adopts a new security architecture, so users can easily and safely connect and disconnect devices to the network.GigaomAccording to Google's Nest Labs selling temperature control device "Thermostat"Already adopts Thread, and in the latter half of 2014, Thread specs will be released and each smart home electronics manufacturer will be able to develop products based on Thread.