Microsoft denies coverage of "the Chinese government prohibits full use of Microsoft Office"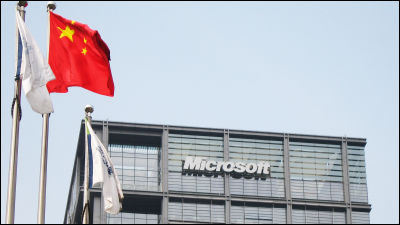 ByGen Kanai

Multi media reported that China, which announced the ban on using "Windows 8" within the government, banned the use of "Microsoft Office" this time. On the other hand, SINA, one of the Chinese media, also reports that Microsoft has denied a series of reports.

Small soft midfield national Office government recruitment work normal | Office | Government buyout _ industry _ Shinniha _ _ New Year's network
http://tech.sina.com.cn/it/2014-06-30/11569467599.shtml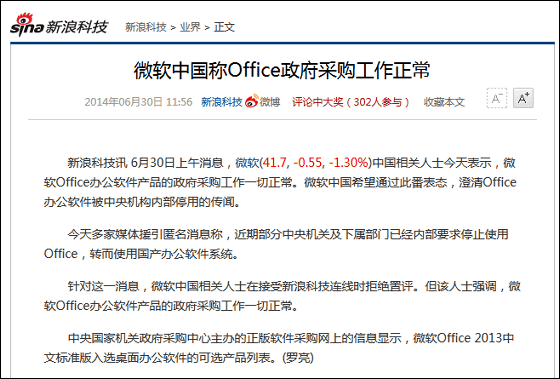 Microsoft Office Reportedly being Banned in Central Offices
http://english.cri.cn/12394/2014/06/30/3685s833914.htm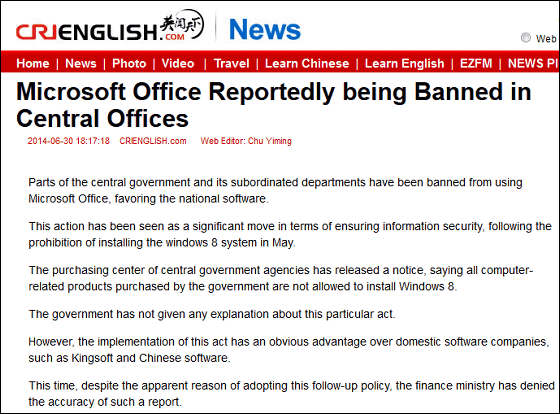 According to several media such as CRI, the use of Microsoft Office in Chinese central government and related organizations is banned, and the transition to China made software is proceeding. CRI expressed the treatment against this Microsoft Office as "a ban on using Windows 8 announced in May 2014, followed by a decision that is very important for safety in government information management" and " A software development company with headquarters, for exampleKonoyama 软件 (Kingsoft)We are stating the view that this will be the tailwind.

However, SINA, one of the largest media in China, reports that "Microsoft has denied coverage of Office ban on Office in the Chinese government." According to information obtained by SINA, Microsoft announced on June 30, "A Microsoft-related product is operating normally on PC in government," and denied a series of reports.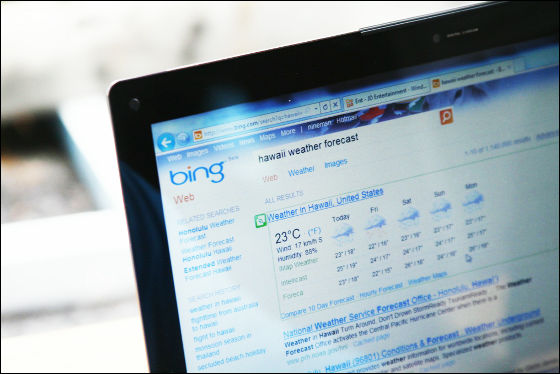 ByWindowsau

SINA interviewed Microsoft and refused to comment on a series of press reports, but on the other hand, I got information from reliable source sources that "Microsoft products are used normally within the government". According to the online information of the government procurement center, the Chinese government seems to be using Microsoft Office 2013 Standard.