Amazon announces its own smartphone, photos considered as a terminal leaked out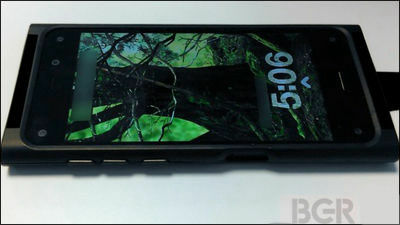 Amazon, the online shopping males, is an e-book readerKindle PaperwhiteOr tablet'sKindle Fire HD 7, Set-top box that can change television to smart TVFire TVAnd has gradually entered the hardware market. It is clear that such Amazon will finally announce the original smartphone on June 18, 2014.

Amazon to unveil its smartphone on June 18th - Neowin
http://www.neowin.net/news/amazon-to-unveil-its-smartphone-on-june-18th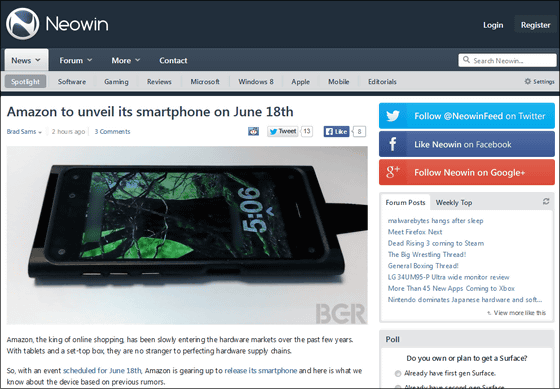 On June 18, 2014, Amazon is planning "some announcement event", and it is seen that it is planning to release an Amazon made smart phone among them. The following event page shows the appearance of a terminal that looks like a smartphone or tablet.

Amazon launch event
https://www.amazon.com/oc/launchevent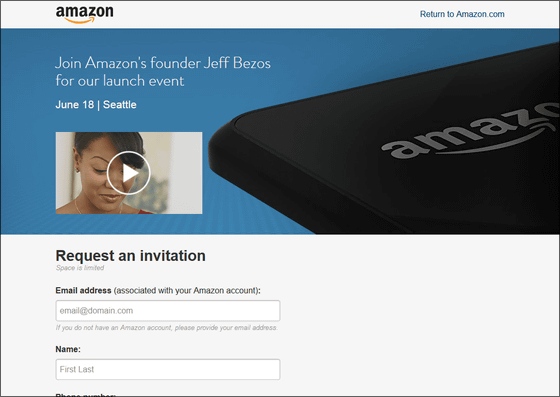 The existence of a camera that is said to be equipped with six in front of and behind the terminal, which is said to be the greatest feature of Amazon original smartphone.

Amazon's original smartphone "Amazon Phone" will have six cameras in front and back - GIGAZINE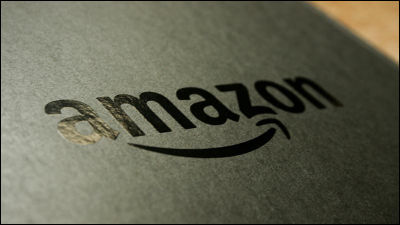 However, recently leaked Amazon Phone pictures have confirmed that five cameras are installed on the front and back of the terminal. It is an infrared camera that is located at the four corners of the terminal to track the user's face and eyes so that users can enjoy 3D images with naked eyes even when viewing the display from various angles. It has been rumored since beforeRumors of naked eye 3D display adoptionIt also has contents to be consistent with.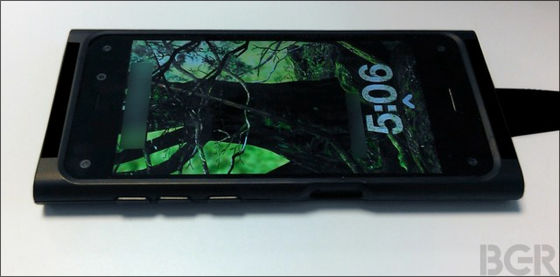 The terminal is a black plastic case, which looks like a general smartphone. In addition, Neowin reports that the model of the photograph is a high-end model and other low-cost models are prepared.

In addition, the high-end machine is equipped with 4.7 inch display of HD picture quality, and it is expected to adopt Qualcomm's Snapdragon for CPU.