COMPUTEX TAIPEI 2014, Asia's largest and second largest computer trade fair in the world Topical coverage article summary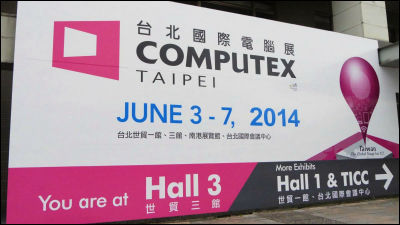 Asia's largest information technology trade fair "Taipei International Computer Trade Fair (COMPUTEX TAIPEI 2014)"Will be held today in Taipei, Taiwan from June 3 to 7, 2014. COMPUTEX TAIPEI, where more than 130,000 people gather from all over the world, has meaning of buying a bid for the Christmas business war in December, booths appealing to new products and new technology are energetic. We will cover such COMPUTEX TAIPEI 2014 locally, and we will add and update articles as needed.

COMPUTEX TAIPEI
http://www.computextaipei.com.tw/

The main venue will be the Taipei World Trade Center (TWTC) and Taiwan International Conference Center (TICC) in the vicinity of the Taiwan Trade Center (TAITRA), Taipei 101 from the sub-venue, about 30 minutes by MRT · Shuttle bus, Exhibition Hall (TWTCN) "has become. Although a major IT maker such as Intel, Microsoft, ASUS, NVIDIA, etc. has a booth at the Nankang Exhibition Hall, although it is a sub-hall, this is the feeling that this one is for PC fans.

Arrived at MRT "Taipei 101 / World Trade Station".



When going to the ground, the former world's best building "Taipei 101"Greeted me.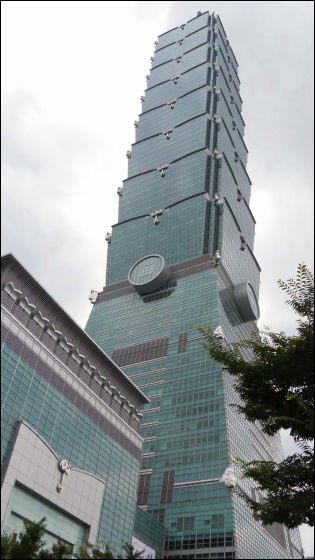 The venue of COMPUTEX TAIPEI has an exhibition hall surrounding Taipei 101.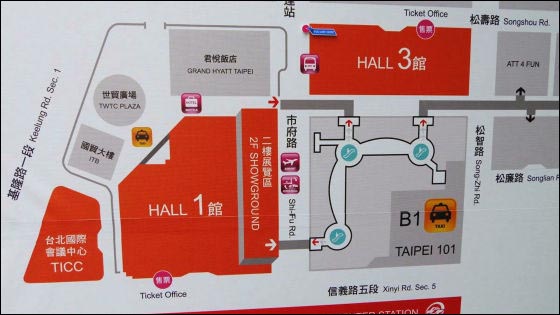 An interesting shaped building on the other side of Taipei 101 across the street is TWTC Hall 1.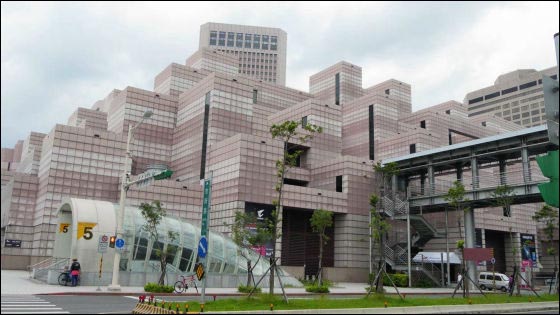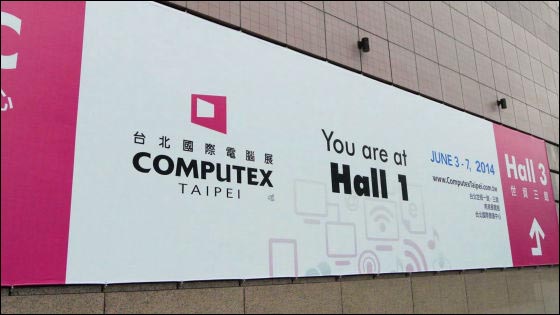 I will go inside.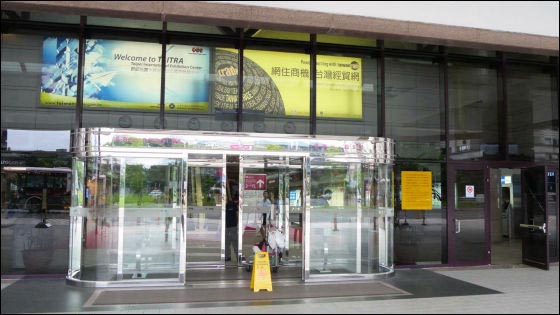 It is one hour and thirty minutes to open. I am still quiet.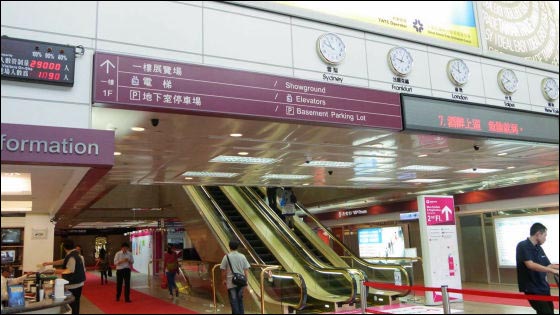 There is a fence at the entrance of the hall and it can not enter inside.



From the entrance is the booth of GIGABYTE.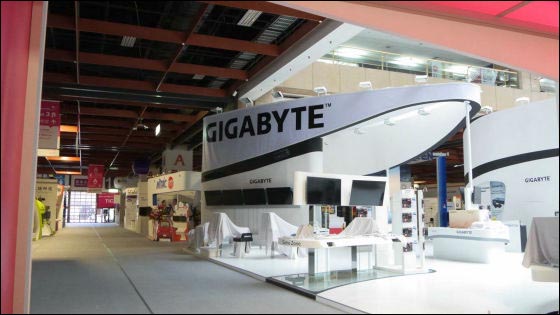 I left the building in Hall 1 and walked about 3 minutes and arrived at Hall 3.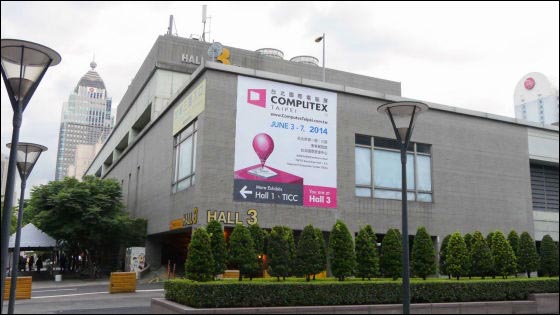 The signboards of Hamkaka and COMPUTEX are placed here and there.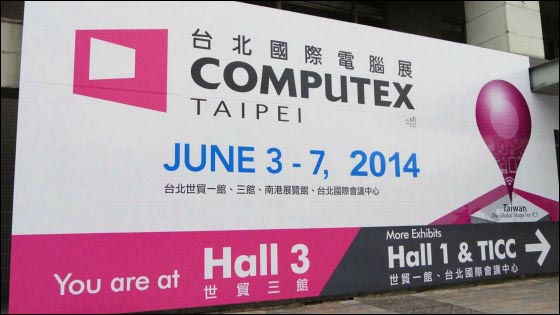 I will go into the building.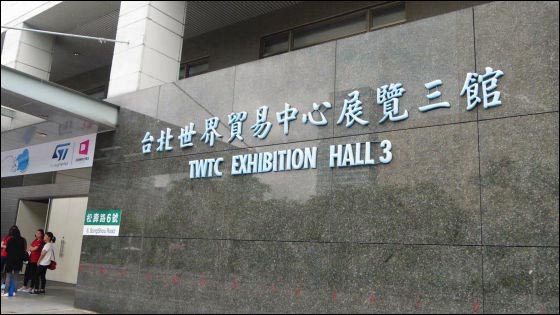 in preparation.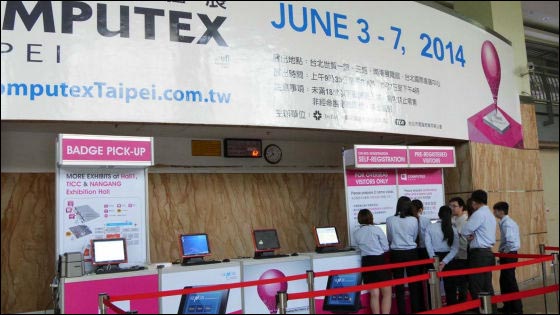 Careful test.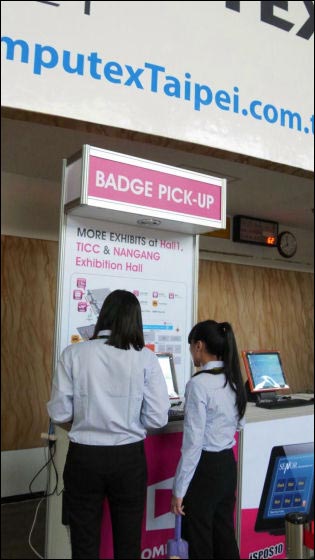 With a fairly loud voice, heat enters the test.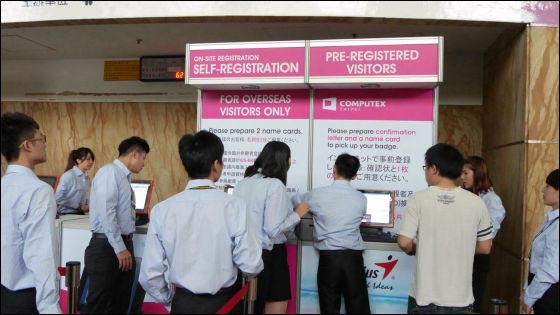 In order to go from the hall 3 to the Nanko Exhibition Hall it is necessary to go to the city government station of MRT, but there is a shuttle bus from the entrance as well.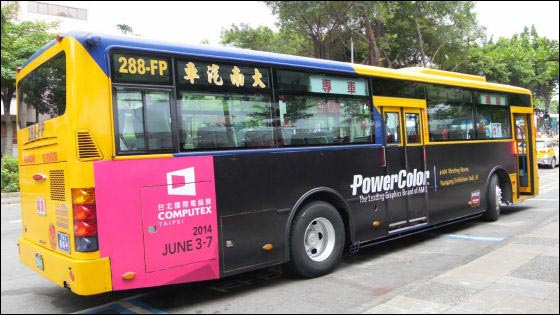 However, because it is about 10 minutes on foot, walking seems to be quicker if you consider traffic congestion.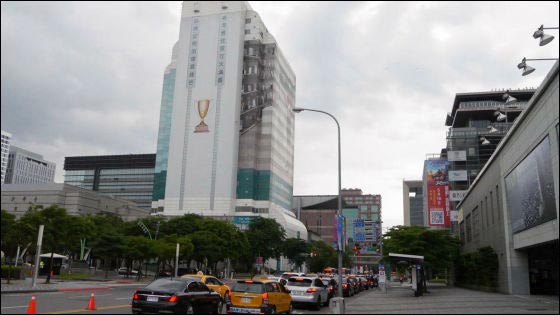 Arrived at the city government station.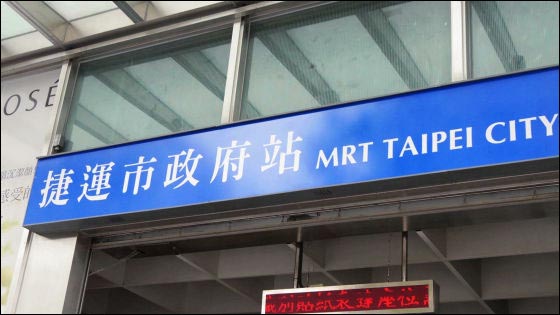 It is approximately 20 minutes by MRT to Nanko Exhibition Hall station.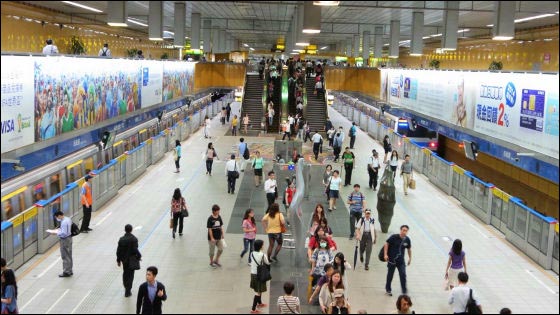 As soon as TWTCN leaves the Nanko Exhibition Hall station.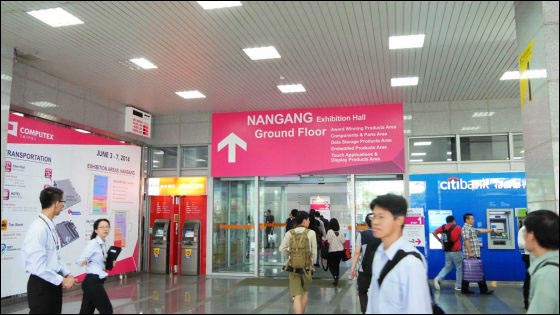 It is 40 minutes to open. It gradually became a hurry.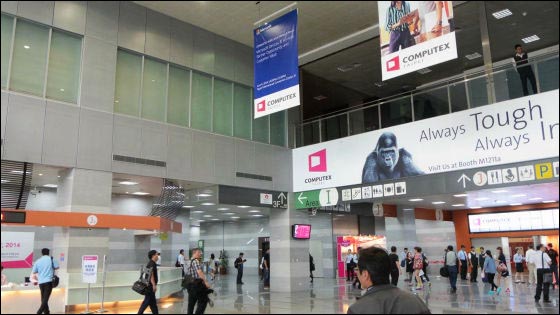 Looking down at TWTCN's booth from above, it looks like this. COMPUTEX TAIPEI 2014 is open at 9:30 (Japan time 10:30).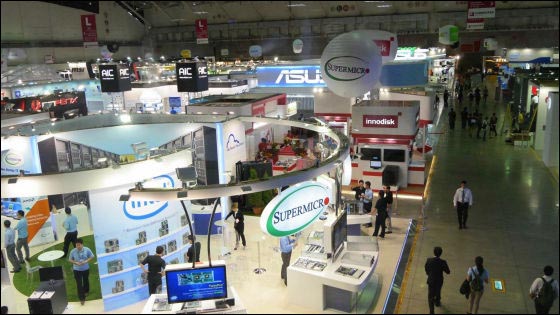 ◆2014 06/03/12/55/31/1/2
Transformer book series of ASUS, including "Android smartphone and Windows tablet integrated" Transformer book series - GIGAZINE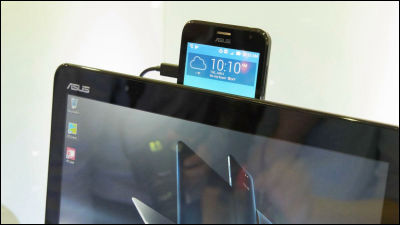 ◆2014 06/03/14/12/22/22
Cost performance Too much smartphone "Zenfone" makes us feel premature competition for smartphone's low price - GIGAZINE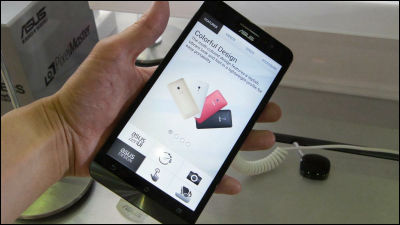 ◆June 20, 2014 19: 32: 51 second
When BMW designs PC case, mouse and gaming headset it becomes like this - GIGAZINE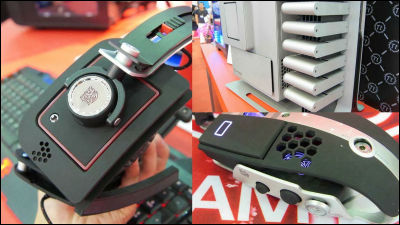 ◆2014 06/03/21/44/57/2
High-speed model similar to SSD USB memory also popularized price, "Corsair Flash Voyager GTX" has appeared - GIGAZINE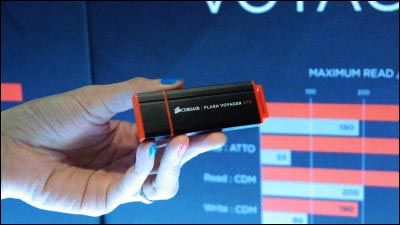 ◆June 20, 2014 23:25 45 seconds
I tried a glasses-type wearable device "SiMEye" against Google Glass - GIGAZINE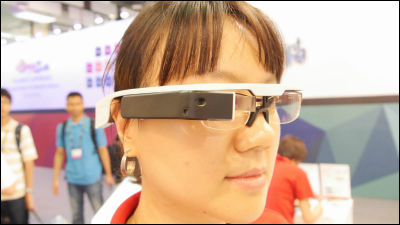 ◆2014 04 04 12:11:37
"GIGABYTE X7" which says the strongest gaming notebook with dual graphics installed - GIGAZINE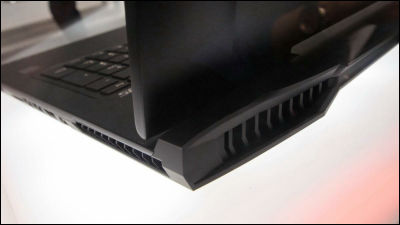 ◆2014 04-04 23:24:33
ASUS · COMPUTEX TAIPEI 2014 booth full of trendy technology such as ultra-compact projector and 4K compatible display - GIGAZINE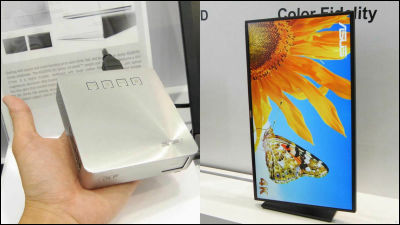 ◆2014 04/04/23/46/38/2
Not only PC parts, GIGABYTE's smartphone "GSmart GX 2 & Mika M 2" is unexpectedly stylish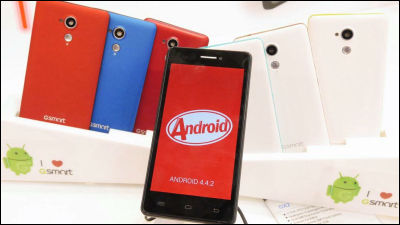 ◆2014 05/05 14:00:27
Laptops also enter the era of 4K high picture quality, ASUS displays 4K note "NX 500" & PC with Chrome OS loaded at once - GIGAZINE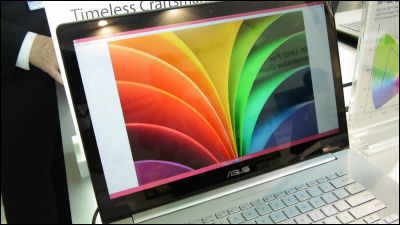 ◆2014 05/05 15:23:52
"VPT-S PhoneStation" to transform a smartphone into a virtual reality (VR) headset as it is - GIGAZINE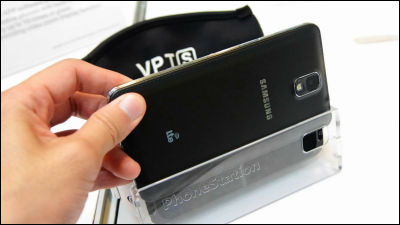 ◆2014 Jun 05 5: 39: 24
Next Generation Car Navi "Autonet intelligent in-vehicle Sytem" Cooperating with Commercial Sales Levels of Smurfs - GIGAZINE



◆2014 05/05/19/30/0/05
Waterproofing finally spreads to storage, ADATA also makes SSD and flash memory waterproof - GIGAZINE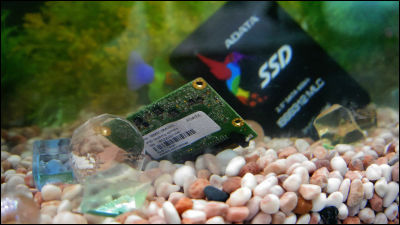 ◆2014 06/07 06: 00: 34 seconds
Acer · COMPUTEX TAIPEI 2014 luxurious booth announced new models to 5 models of smartphones, 2 tablets and smart bands - GIGAZINE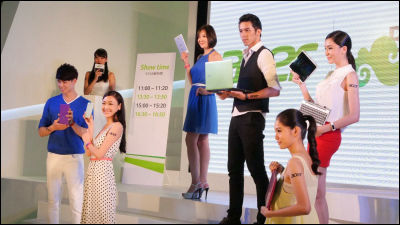 ◆2014 06/07 09: 00: 11 seconds
For self-made PC fans 'COMPUTEX TAIPEI 2014' spoiled PC parts related booth at a glance Summary - GIGAZINE