I have actually experienced "iBeacon" at Wireless Japan 2014 venue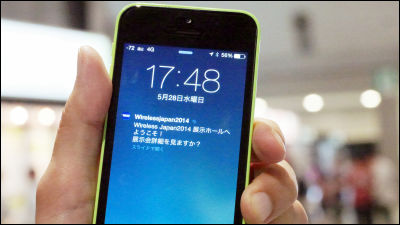 It is held at Tokyo Big Sight from 28th to 30th May 2014Wireless Japan 2014At the venue, attempts are being made to provide information to visitors by setting up a new short-range wireless communication technology "iBeacon" at each booth. IBeacon uses a new marketing method "Target marketing"Since it is drawing attention, I have actually experienced iBeacon by walking around the venue.

Wireless Japan 2014
http://www8.ric.co.jp/expo/wj/index.html

(PDF file)140521_WJ application procedure manual .pptx - wj2014_beacon.pdf
http://www8.ric.co.jp/expo/wj/shared/pdf/wj2014_beacon.pdf

IBeaconBLE(Bluetooth Low Energy) based on near field communication. It is one of the things that has drawn attention as a new marketing method because it makes it possible to pinpoint the content specialized for that area to users who have approached the point where the iBeacon transmitter is installed. At the wireless Japan venue, a transmitter is installed at the exhibitor's booth and you can experience iBeacon by putting an application on iPhone.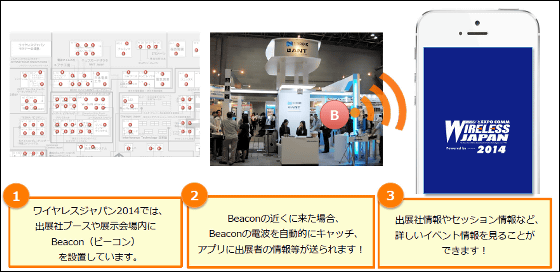 A detailed explanation of iBeacon can also be found in the following article.

What is "iBeacon", short-range wireless communication that becomes hidden killer content of iOS 7? - GIGAZINE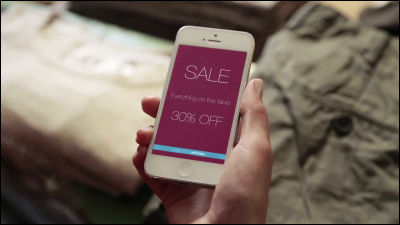 So, first install the application from the link below. At the time of article creation, only iPhone version application was provided.

Wireless Japan 2014 official application on the App Store on iTunes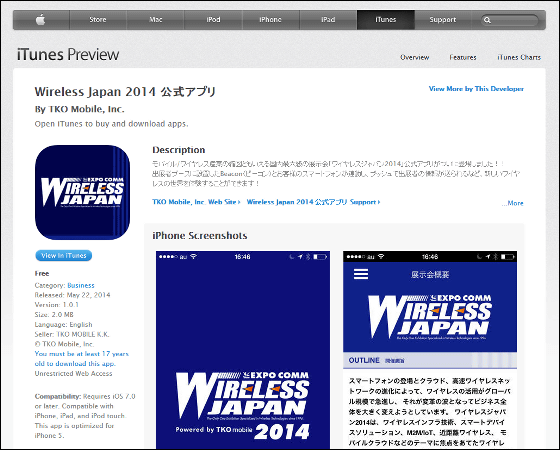 When the installation is completed, the overview of Wireless Japan is displayed when launching the application.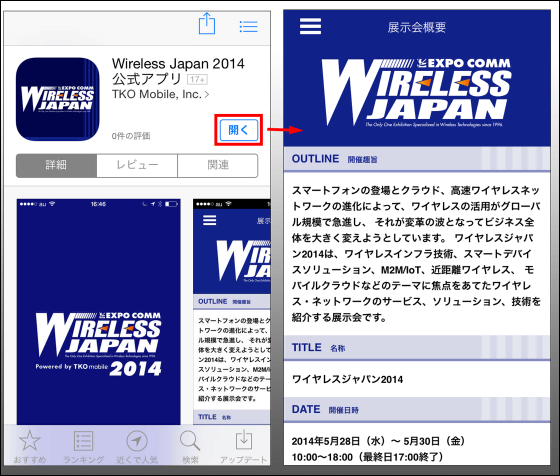 In order to use iBeacon, it is necessary to set Bluetooth and location information on iPhone. To turn on Bluetooth, go to "Settings" → "Bluetooth" and set the Bluetooth function to ON.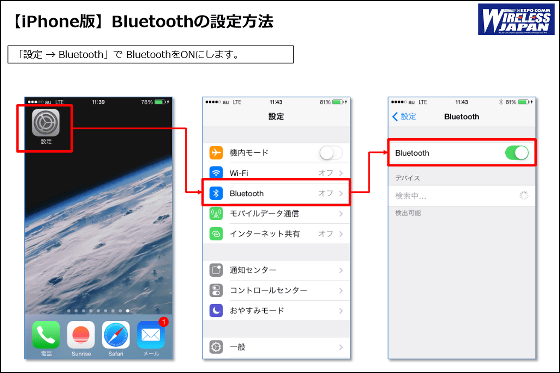 Also go to "Settings" → "Privacy" → "Location Information Service" and set the location information service by GPS function to ON.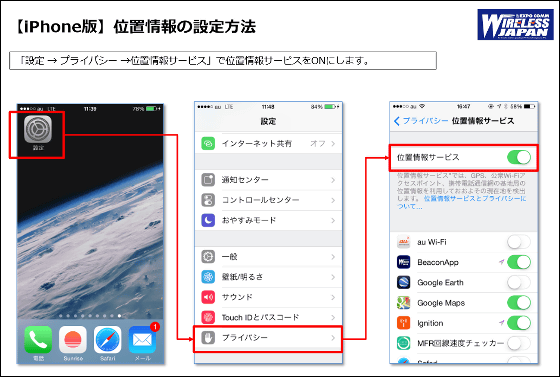 Now that you are ready to receive iBeacon, you just need to walk around the venue with the iPhone. As I approached the entrance of the hall, it was displayed on the screen as soon as I was locked in "Welcome to Wireless Japan 2014 Exhibition Hall! Would you like to see the exhibition details?".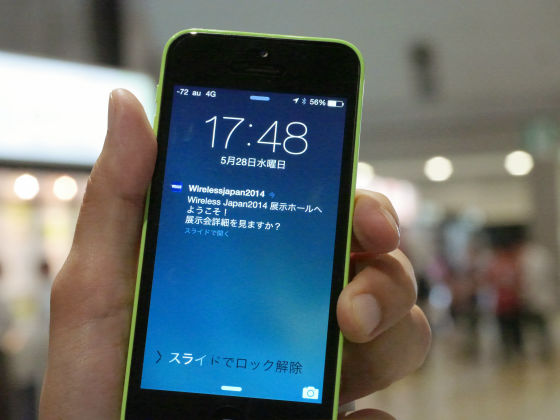 When you unlock screen lock, the application launched and the details of the exhibition was displayed on the screen.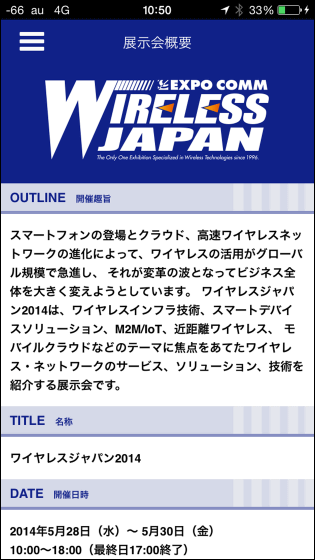 Continue to hang around the venue. As soon as he seemed to receive another radio wave, a notification was displayed on the screen.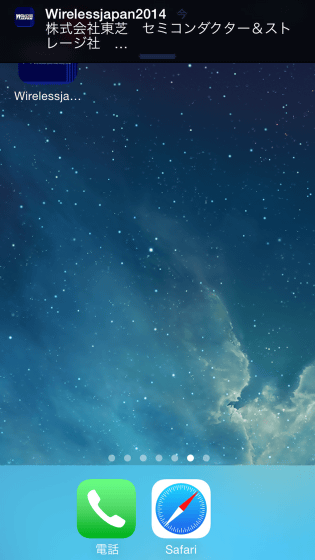 When you tapped the notification, the exhibitor information of the booth that was in the immediate vicinity was displayed.



After that, you will receive more than 10 notifications simply by walking the venue for a while, so if you have an iPhone you can get almost all the booth information without the kind of pamphlet at the venue. It seemed that the purpose of delivering content pinpoint to people who want information is achieved perfectly.