A Wi-Fi transceiver capable of communicating 1 km ahead, the communication area is expanded 44 times compared with the conventional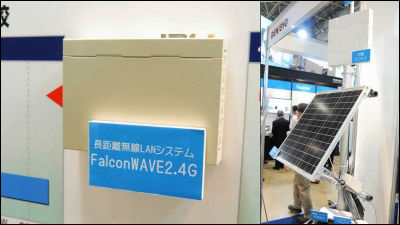 Nippon Electric Works Co., Ltd.Said that it succeeded in the connection test in the radius 1008 meters range using the long distance wireless LAN access point "FalconWAVE 2.4 G". Technology that the communication area has expanded 44 times compared to the pastWireless Japan 2014It is on display at.

Long distance wireless LAN system FalconWAVE Video / data transmission over long distances | DENGYO
http://www.den-gyo.com/solution/solution03_c.html

Nippon Electric Industrial Co., Ltd. is overflowing with many people and is very lively.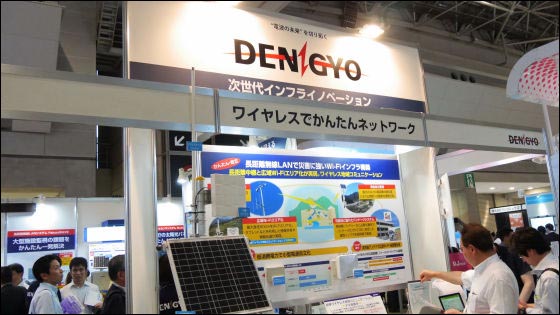 The target for this time is the access point "FalconWAVE 2.4 G". Icom made transceiverIP100HCombined with this, successful wireless communication within a radius of 1008 meters. About 44 times the communication area has expanded compared with the conventional type which was 150 meters in radius.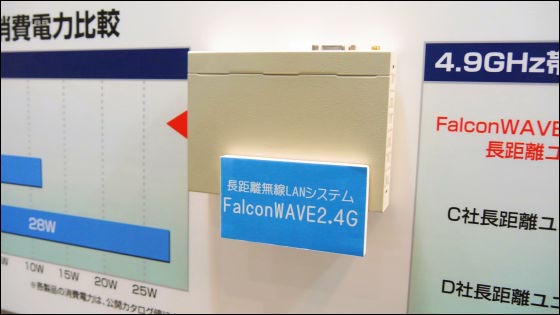 With the antenna ...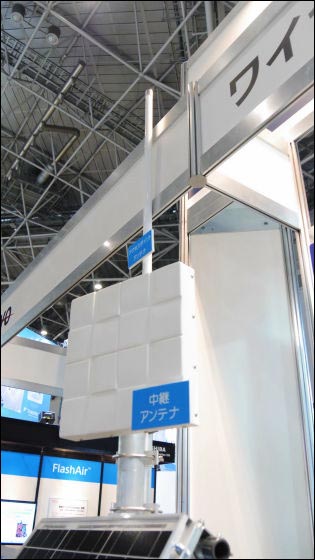 By combining solar panels ......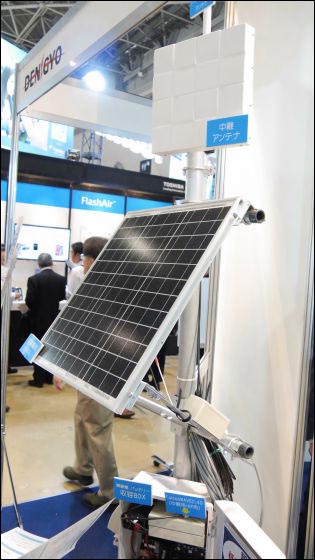 FalconWAVE 2.4G can be moved and installed anywhere. You can use the transceiver even in environments where power and communication networks are not available, such as construction sites.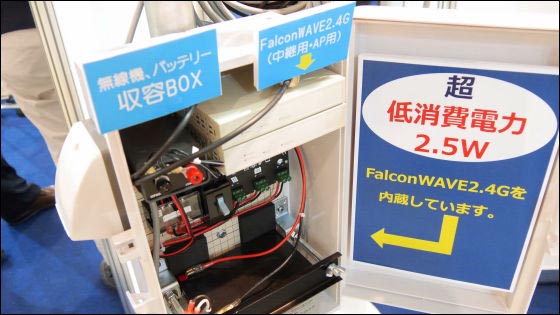 It is all thanks to FalconWAVE 2.4 G of energy saving with all the power consumption 2.5 W.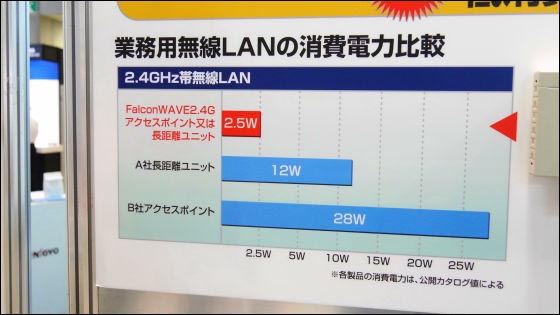 In addition, weatherproof type FalconWAVE 4.9 G was also exhibited.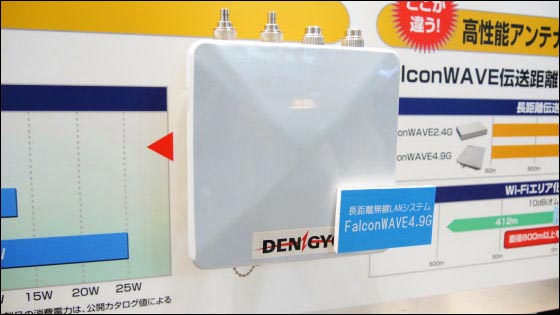 This is also 3.5 W and power saving.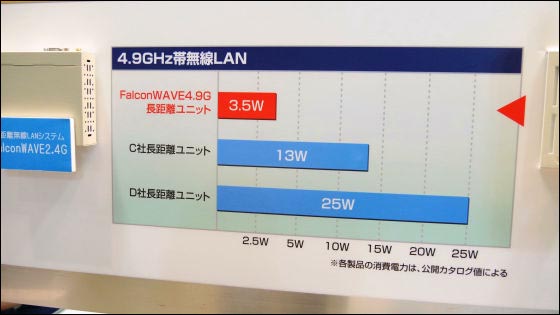 In addition, FalconWAVE 2.4G can be used not only as a transceiver but also as a Wi-Fi system for surveillance cameras.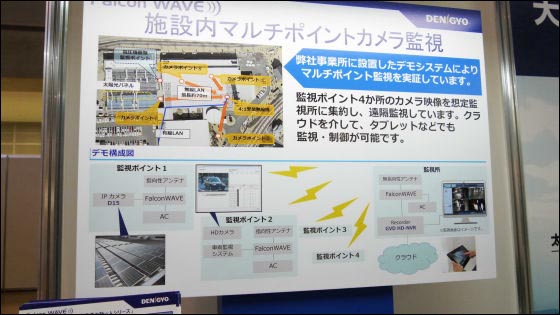 This is a demonstration that monitors 4 mega solar installed in the factory of Nippon Electric Industrial Co., Ltd. located in remote area with 4 cameras.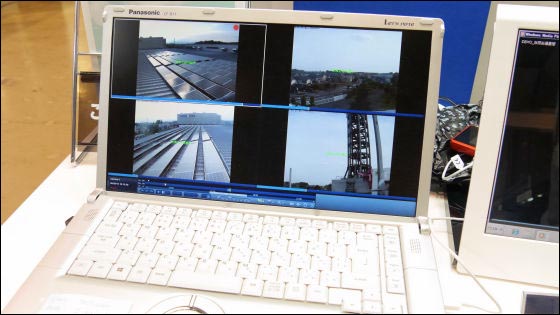 By using multiple long-distance wireless LAN systems equipped with FalconWAVE 2.4G, it is possible to communicate even at a distance of 1 kilometer or more apart, for example, voice communication in tunnels where construction is vulnerable in power supply and communication networks is lower cost than before It can be realized with. Also, unlike mobile phones, transceivers can simultaneously communicate with multiple receivers, so there are plenty of demand for communication equipment at the event site as well as at the construction site, one for most event venues It seems to be compatible with FalconWAVE 2.4G loading system.