Terminals compatible with ultra high speed "WiMAX 2" and examples of utilization of WiMAX will be released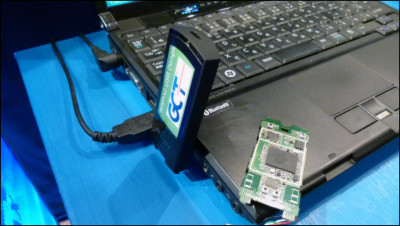 Today UQ Communications realizes downlink maximum of 330 MbpsWe demonstrated the power of "WiMAX 2" in the field testBut,RecitalAt the venue where WiMAX 2 compatible terminals and applications of WiMAX were released publicly.

By incorporating advanced marketing functions that have never been before,Next-generation vending machine which raised sales threefoldThere are interesting examples of utilizing WiMAX high speed / large capacity lines, but a new approach is being done.

First of all, the main feature of this exhibition is "WiMAX 2" exhibition. It is a next-generation communication standard that realizes communication speed and large capacity communication overwhelming existing DC-HSDPA and LTE.



The base station on the left and the mobile station device on the right.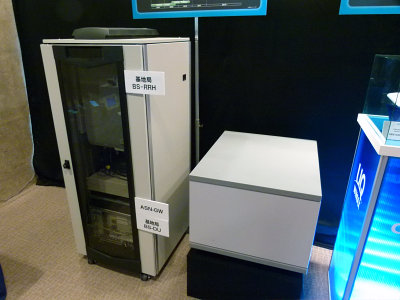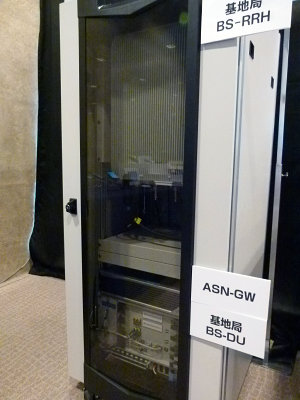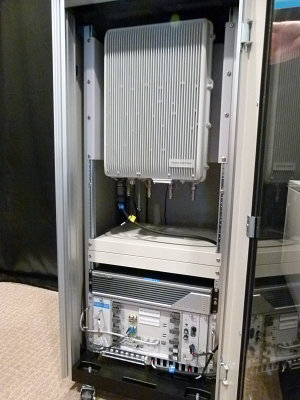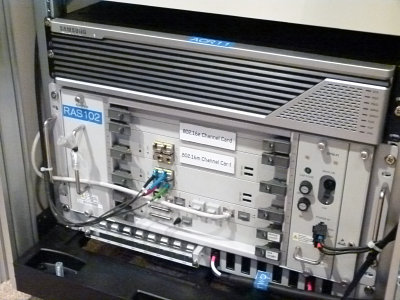 Features of WiMAX 2. It features transmission speed exceeding optical fiber, real-time communication, communication at 350 km / h speed, compatibility with existing WiMAX, expansion of frequency efficiency, etc. Performance at 20 MHz is up to 165 Mbps downstream, maximum upload 55 Mbps, 40 MHz upstream Performance is maximum 330 Mbps downlink and maximum 112 Mbps upload.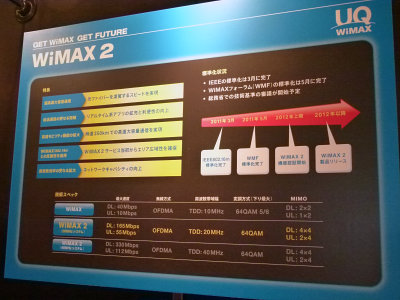 Overview of WiMAX 2 chipset and prototype terminals. USB dongle type terminals and built-in chipsets for personal computers, etc. are under consideration.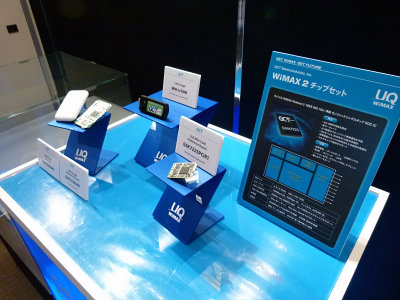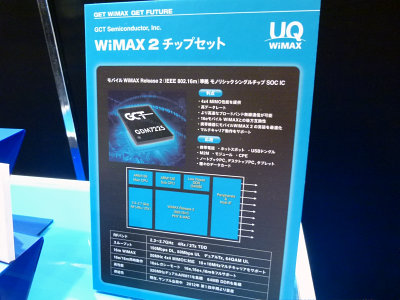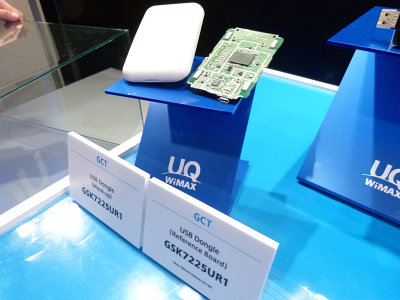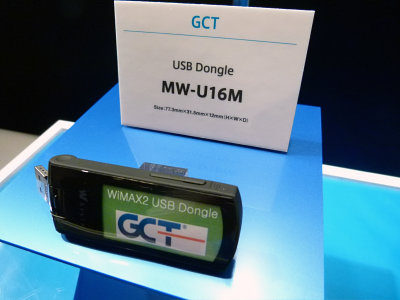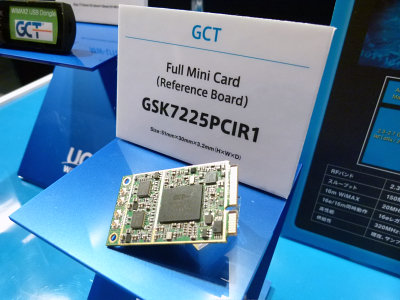 Personal computer to which prototype terminal is connected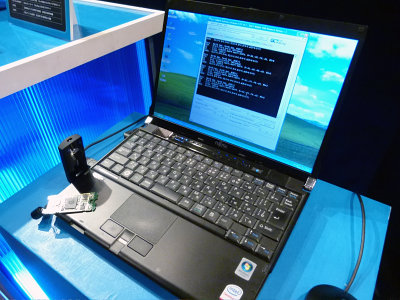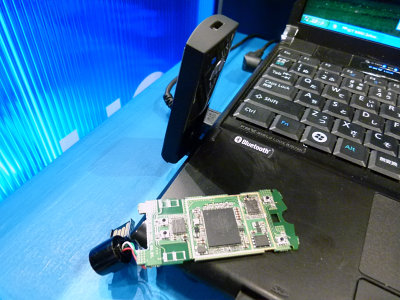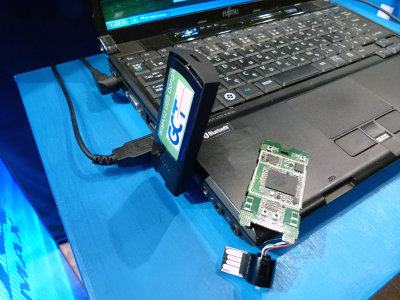 Although it can not transmit radio waves due to radio wave law, we monitored the radio conditions of surrounding base stations. By the way, this prototype terminal, this small enclosure is equipped with four antennas for the first time in the world.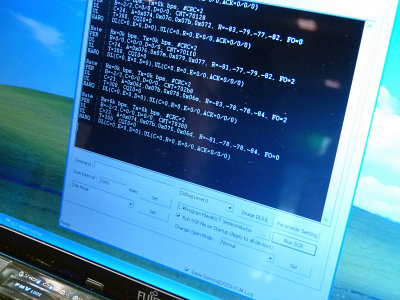 Next, we will introduce devices with WiMAX modules.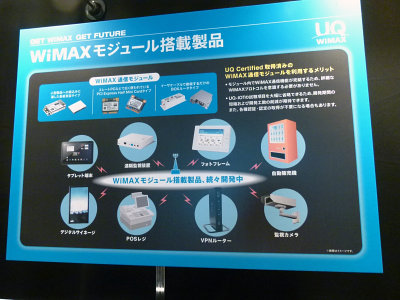 The surveillance camera can also transmit high-quality video in real time by adopting WiMAX.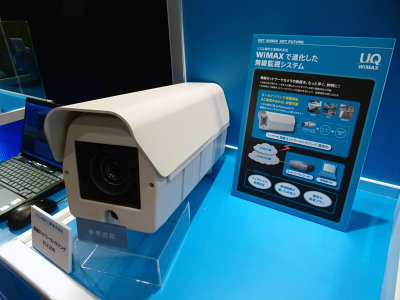 Each company also provides communication modules. It can be used according to the purpose.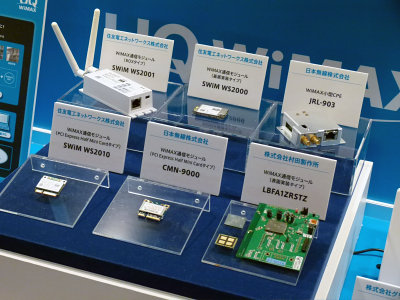 Lineup of information terminals and VPN routers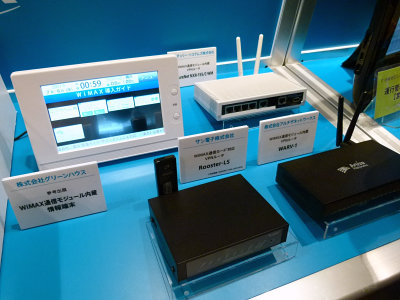 In addition to personal computers and smart phones, usage scenes such as vending machines, digital signage, ATM, and pre-crane are expanding, leading to new business.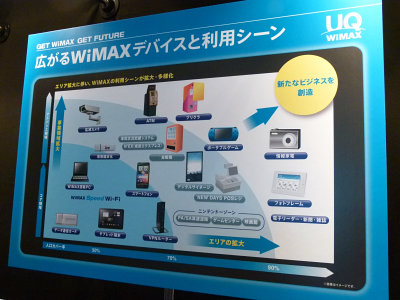 In the Kansai area, JR West affiliates are conducting application experiments of vehicle-to-ground communications using WiMAX.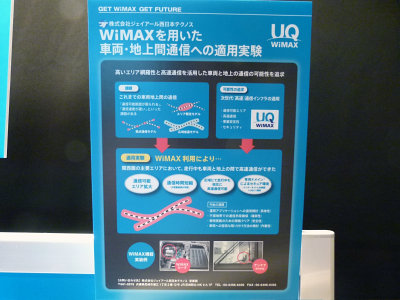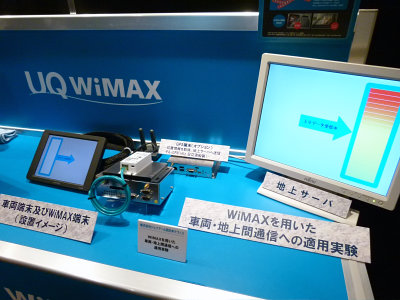 NAMCO's directly operated amusement facility introduced "Nintendo Zone" using WiMAX network. Even at stores that can not introduce optical fiber, maintenance can be done by using WiMAX.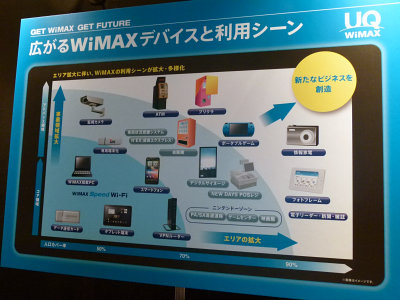 The official page of UQ WiMAX is from the following.

UQ WiMAX Home | UQ WiMAX - Provide high speed mobile communication, high speed mobile Internet data communication card