Eight strategies that made the company dramatic in just three months since Microsoft's new CEO took office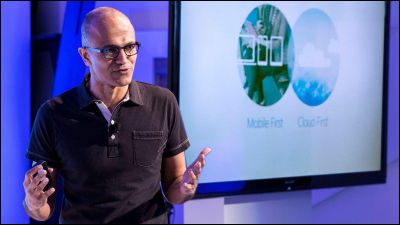 Microsoft, the world's largest computer and software company, will become the third generation CEO following Bill Gates and Steve Ballmer on February 5, 2014Satya NaderaI announced that Mr. was in office. Mr. Nadera has brought dramatic changes to Microsoft in three months since his inauguration,Business InsiderIt is open to the public.

Nadella Builds New Microsoft In 3 Months - Business Insider
http://www.businessinsider.com/nadella-builds-new-microsoft-in-3-months-2014-5

◆ 1: Conclusion of a long conflict with Apple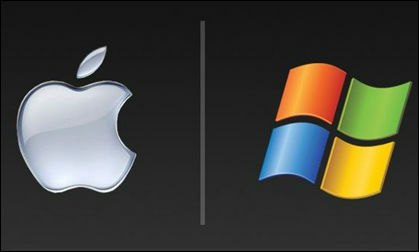 ByArt Jonak

Mr. Nadera is demonstrating with Apple's iPhone and iPad at every conference for Microsoft's developers and consumers and is showing a posture to end the long-standing confrontation with Apple.

◆ 2: Free some of "Xbox Live Gold membership"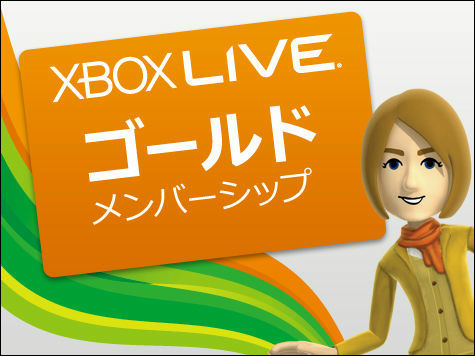 Xbox 360 and Xbox One users had to join the Xbox Live Gold membership which cost $ 60 per year (about 6000 yen) to play online and cooperative play, and even Xbox LIVE content, but Nadera He announces plans to free up some of the paid membership of Xbox Live, such as Netflix, Hulu Plus and HBO GO. In addition, the Xbox Live Gold membership in Japan is 5229 yen per year.

◆ 3: Entering the "Internet of Things (IoT)" market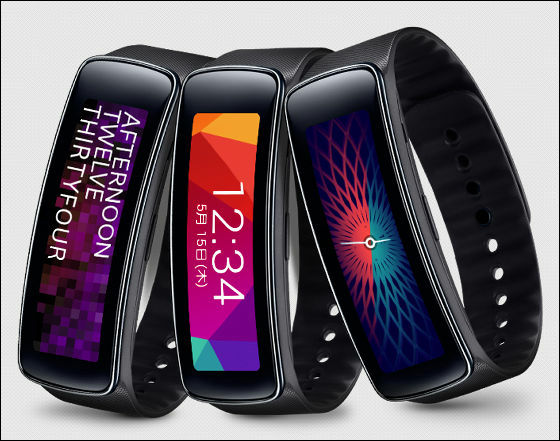 Microsoft has announced the entry of a new market IoT that will cost 1.6 trillion dollars (about 162 trillion yen) within four years. IoT is not only for PCs and smartphones but also for products such as automobiles, home appliances and accessories that have nothing to do with the Internet until now to connect to the network and utilize it, such as Google Glass and Samsung's GALAXY Gear wearables such as GALAXY Gear Devices are also included in IoT.

◆ 4: Windows for wearable terminals




Mr. Nadera announced the development of Windows for wearable terminals with the entry of IoT.

◆ 5: Application development tool "Holy Grail"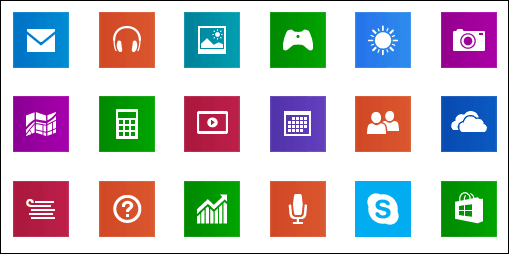 Windows 8 and Windows Phone are one of Mr. Nadera's efforts. In order to disseminate both OSs, Microsoft has released a new tool Holy Grail for application developers. Holy Grail is a tool that automatically converts the developed application for all Windows OS, iOS, Android including Windows Phone and Xbox,Some developers"Holy Grail is a tool that dramatically reduces the workload of developers and I think it is a fairly good strategy," he says, and he understands that developers are accepting it.

◆ 6: Revive the conventional desktop design instead of the tile-based design on the notebook PC with Windows 8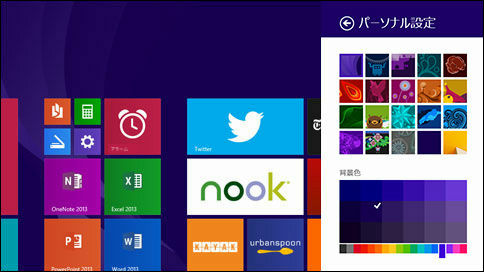 Mr. Nadera changed the specification so that the conventional desktop design is displayed by default as opposed to the tile base UI design on the Windows 8 notebook PC. Also, desktop PCs upgraded to Windows 8.1 are introduced not only tile-based UI design but also desktop design so that users can freely switch. Tile base design has been unpopular with users who have used Windows for many years.

◆ 7: Allow Nokia to develop Android terminal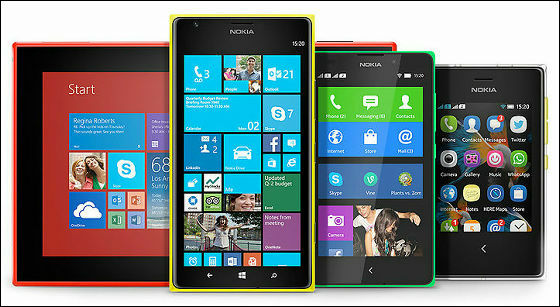 When Microsoft's acquisition of Nokia was in progress, Nokia revealed that it plans to develop an Android terminal simultaneously with Windows Phone terminal. Microsoft did not look good on Nokia's attitude, but Mr. Nadera accepts Nokia's request pleasantly. Mr. Nadera seems to think that OS other than Windows is one of platforms which can use Microsoft's software and cloud service without being opponent.

◆ 8: Released "Microsoft Office" application for iPad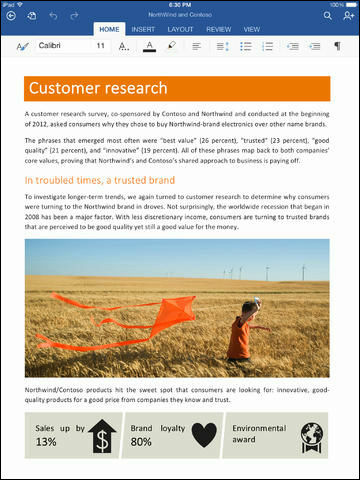 Even though Microsoft has not released a touch screen compatible Microsoft Office application for Windows 8, the Microsoft Office application "Microsoft Word for iPad"Microsoft Excel for iPad"Microsoft PowerPoint for iPadAnnounced. Microsoft Office application for iPad is 46 days from releaseOver 27 million downloads exceededIt is a tremendous momentum to do. Please note that "Microsoft Word for iPad", "Microsoft Excel for iPad" and "Microsoft PowerPoint for iPad" are not sold on the App Store in Japan at the time of article writing.