New drone "Bebop Drone" which can easily take aerial shots by maneuvering with smartphones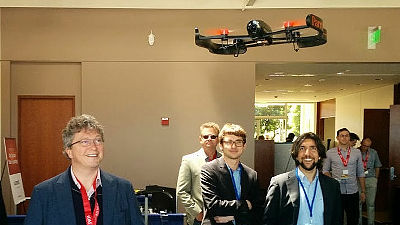 Simply install the app on a familiar smartphone or tablet"AR Drone 2" that anyone can easily maneuver and shoot aerial shooting moviesParrot, the developer of the new drone "Bebop Drone (AR.Drone 3.0)We announced.

Take aerial video and pictures like a pro!
Parrot Bebop Drone, the ultra-light drone with a full HD camera digitally stabilized on its 3-axis!
(PDF file)http://cdn0.vox-cdn.com/assets/4438735/FINAL_Parrot_BeBop_Drone_USA.pdf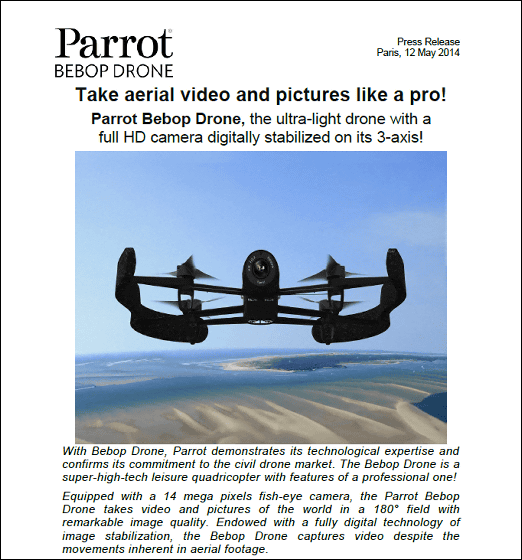 Bebop Drone is a quad-cotter equipped with four rotors like AR Drone 2. The built-in camera is a 14 megapixel fisheye lens that can capture photos and videos that overlook 180 degrees. Since the image stabilization technology is also installed, you can take pictures of beautiful aerial shots.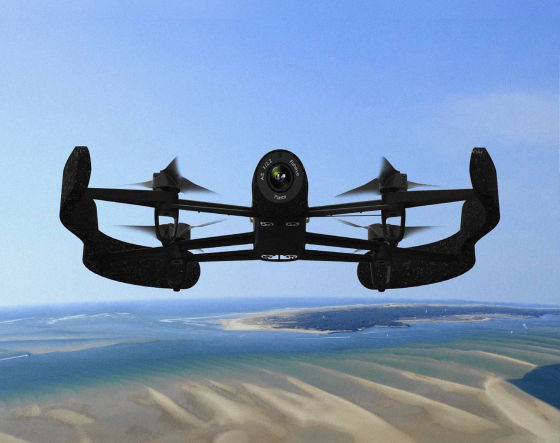 We have four antennas, Wi-Fi802.11ac·MIMOTwo bands of 2.4 GHz band and 5 GHz band can be used, and it is equipped with 3 axis acceleration sensor · 3 axis gyroscope · 3 axis magnetometer · ultrasonic sensor up to 8 meters · pressure gauge · vertical camera , So even with operations on smartphones and tablets it will show high mobility stably.

The main body has built-in 8GB flash memory, the image can be saved in MP4 format, the picture can be saved in JPEG format and DNG format.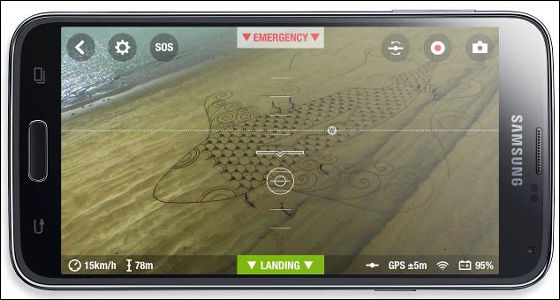 Since it has GNSS (satellite positioning system) chipset, GPSGLONASS·GALILEOYou can also do automatic flying using the automatic return to takeoff place. In addition, it is unknown how much power has been raised since it is not written in the release that "About this AR Drone 2 has become so much more than this!" About this performance.

Application for maneuvering is "FreeFlight 3.0" corresponding to Android · iOS smart phone · tablet.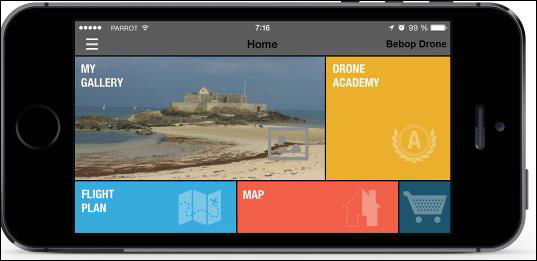 Use the dial on the left side of the screen to perform forward, backward, left and right turning operations.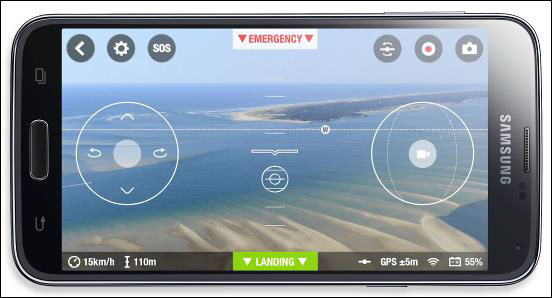 Also an optional extension item "Skycontroller". Smartphones and tablets are used for viewing the camera image to the last, and the operation is done with two levers. Using this item, the communication distance on Wi-Fi will extend to 2 km.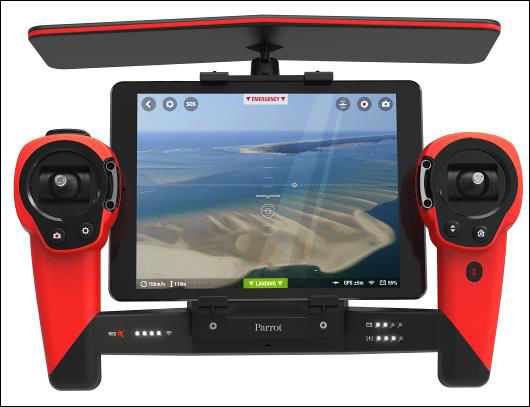 Bebop Drone and Skycontroller will be released in the fourth quarter of 2014.

By the way, it was held in San Francisco on 8th and 9th May 2014SUSB ExpoAmong them, Henri Seydoux CEO of Parrot and others conducted a test flight and attracted attention.

Sneak peak of Parrot's amazing new "Bebop" drone - DIY Drones
http://diydrones.com/profiles/blogs/sneak-peak-of-parrot-s-amazing-new-bebop-drone

Because it skips while watching the video from the camera shown on the smartphone, the drones are flying downwards while they are floating above the head.