Sony's latest smartphone "Xperia ZL 2" capable of 4K shooting is easier to hold and more beautifully evolved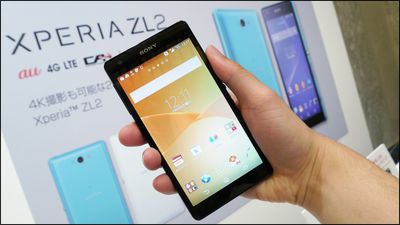 Sony's latest smartphone that can handle 4K shooting and also supports waterproof and dustproof and full-seg viewingXperia ZL 2"ButAu presentation 2014 SummerAs I was exhibited at the exhibition, I touched it immediately.

Xperia (TM) ZL 2 (EXPERIZED OIL TOOL) SOL 25 | Smartphone | au
http://www.au.kddi.com/mobile/product/smartphone/sol25/

I found an exhibition booth at Xperia ZL 2.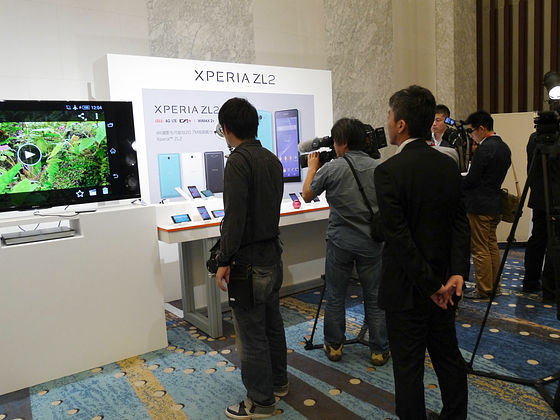 It was displayed with such feeling.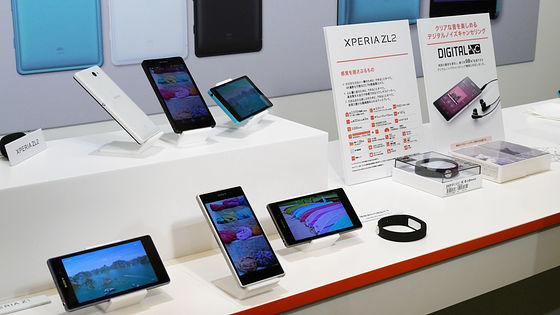 This is Xperia ZL 2, the color is three colors of turquoise, white, black from the left.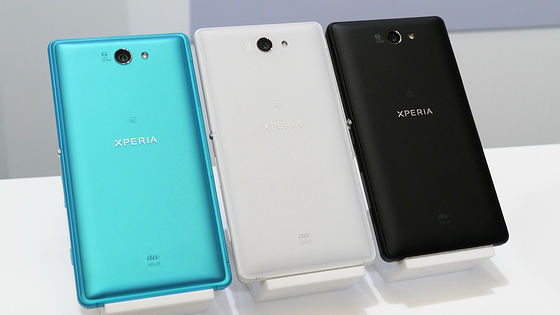 For the CPU, 2.3 GHz quad core processor, memory is about 3 GB, the main body capacity is about 32 GB, the battery is 3000 mAh, the OS installed is Android 4.4. Of course, it is compatible with carrier agreement, au's 800 MHz band and 2 GHz band, WiMAX 2 + can be used double, Wi-Fi is compatible with 11 ac, full seg viewing, Osaifu-Keitai, waterproof and dustproof It is a smartphone with all loaded.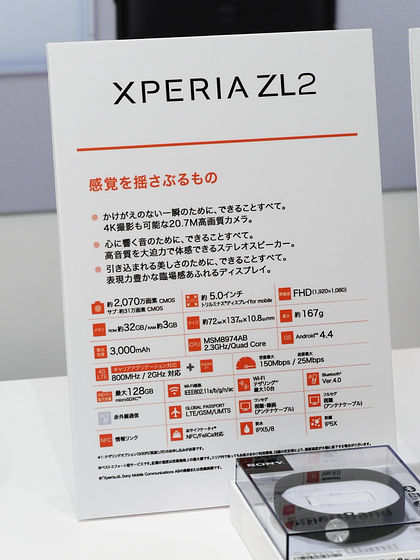 With a touch like this when you actually have it, the display adopts a 5.0-inch triluminous display for mobile.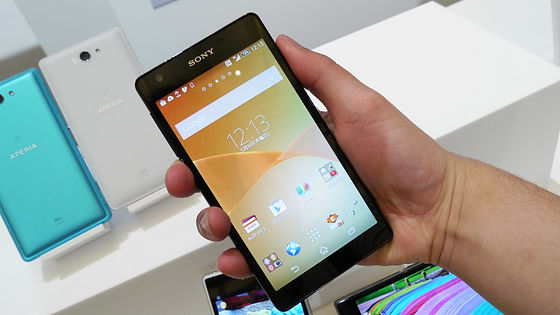 When comparing the display of Xperia ZL 2 (left) and Xperia Z 1 (right), it looks like this. Although the resolutions of both screens are full HD (1920 × 1080), ZL 2 is designed to display green and red vividly as you can see in the picture.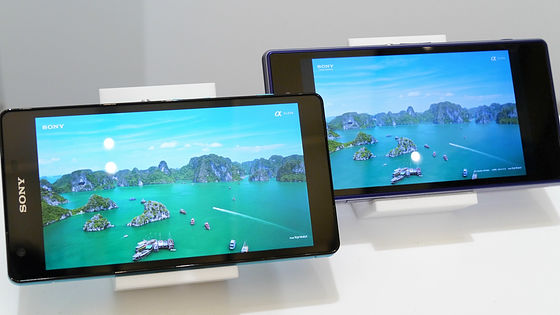 It is said that this higher expressive power is one of ZL2's selling.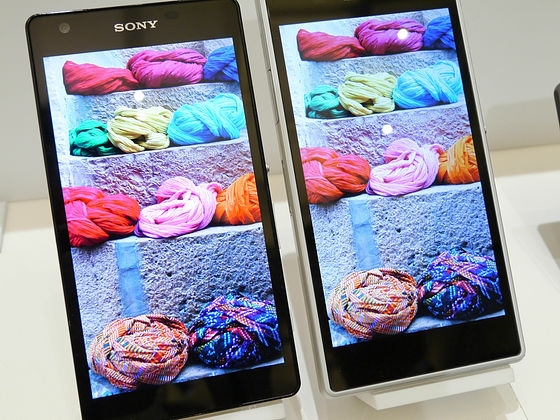 The back of the Xperia ZL 2 looks like this, it is rounded, it is a form that fits your hands.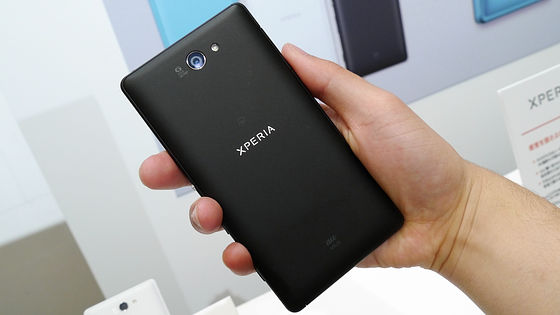 A 20.7 M high quality camera on the back.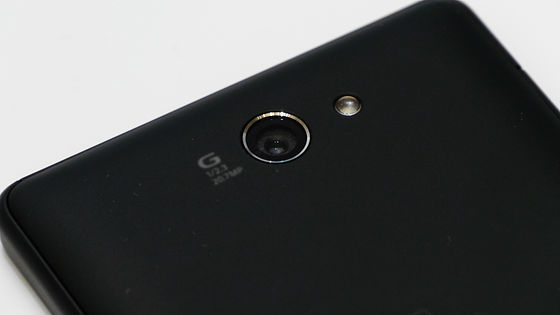 Shooting 4K moviesYou can also enjoy slow motion movies from movies taken at 120 fps. OtherIt blurs the background of the photograph after shooting,Use AR effectDoing, cooperating with Vine, and the functions around the camera are fairly substantial.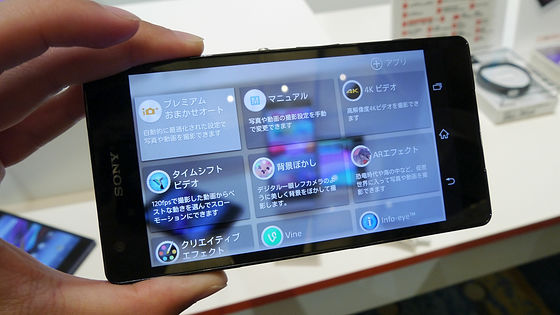 When shooting 4K movies are displayed in the list, the icon "4K" appears in the bottom left.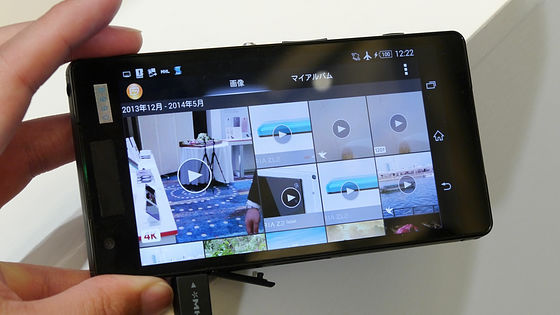 When you play 4K movie actually shot with ZL2, even if you upload a part of the movie like this, you can play the image with high definition.

4K movie shot with Xperia ZL2 is high definition even if seen on the up - YouTube


Earphone jack on the top of ZL2.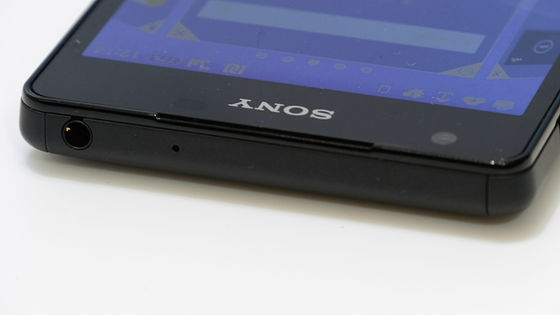 In the left corner of the bottom is a hole for the strap.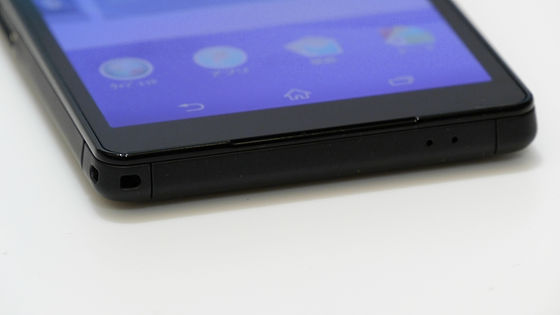 And at the top and bottom edge of the surface is such a slit with this feeling, it seems that this is a speaker.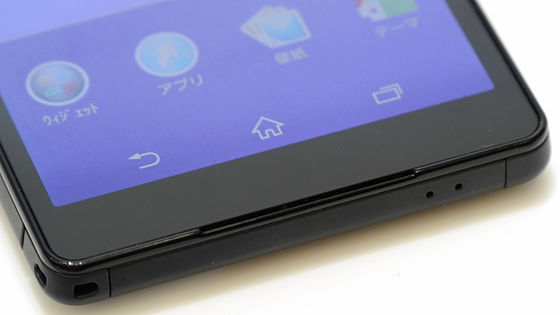 On the right side is a power button, volume button, camera button from the left.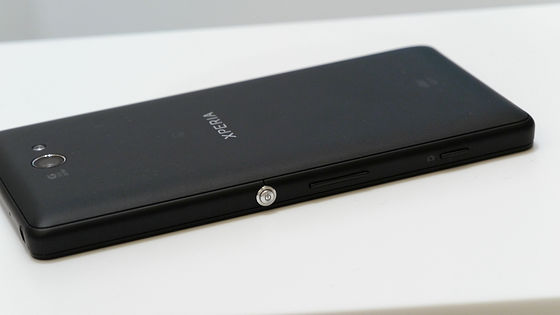 On the left side are SIM card slot, microSD card slot, contact for charging cradle, microUSB port from the left.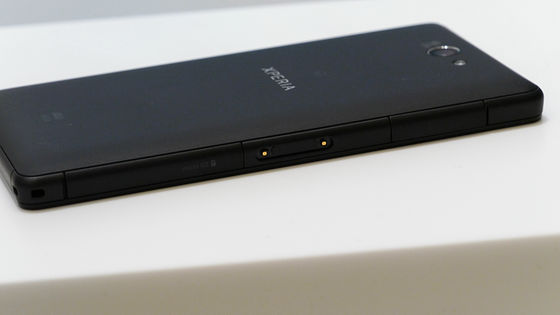 When opening a long cover with a crackle, there are a SIM card slot and a microSD card slot from the left.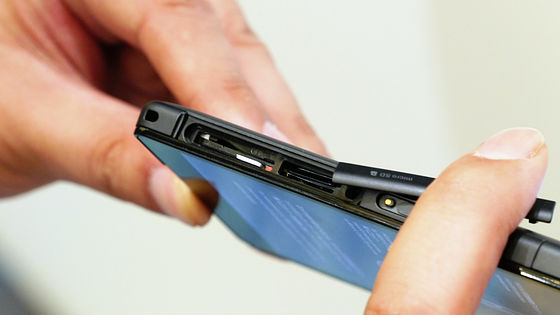 MicroUSB port on the upper left side.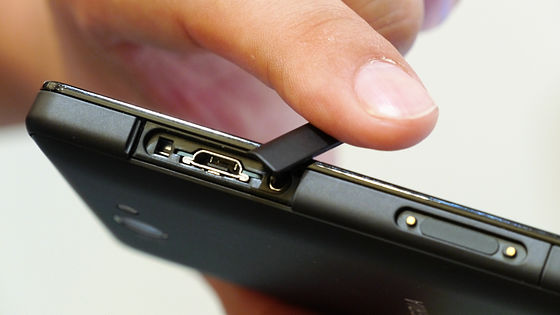 This is MHL compatible, so if you use the MHL-HDMI conversion adapter like this ... ...



You can play 4K movies taken with ZL2 on 4K compatible TVs and displays.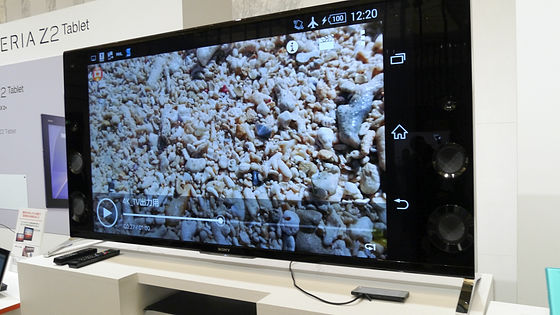 Furthermore, when ZL 2 (right) and Z 1 (left) are arranged side by side, it turns out that the vertical length is slightly shortened in ZL 2.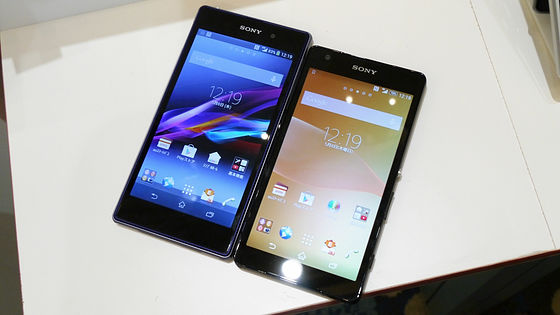 However, since the form is familiar to the hand, "thickness" of the terminal is thicker than Z1.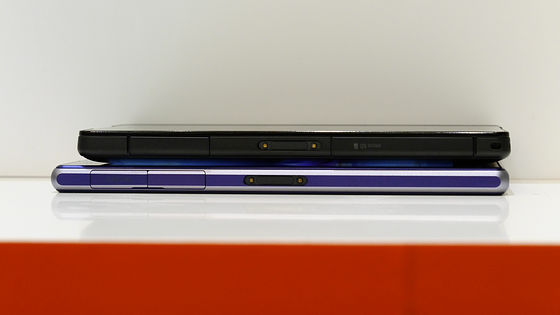 In addition, Xperia ZL 2 will be released late May 2014.