Using a drones "Zarathustra talks" and performances such as performing a performance movie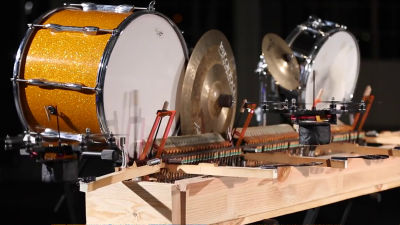 Guitarist machine with 78 fingersThere are robot bands made for the performance as shown,Amazon is aiming for appointment for delivery of baggageUsing a drone, an amazing movie that plays three songs, including the introduction section "Zarathustra Kakkoku" by R. Strauss, used in the movie "Journey of the Space 2001" on keyboards, drums, guitars etc.Flying Robot Rockstars"Is published on YouTube.

Flying Robot Rockstars - YouTube


DirectorCurtis SenseigMr. is responsible for filming movies, musiciansDan PaulHe is in charge of directing the song.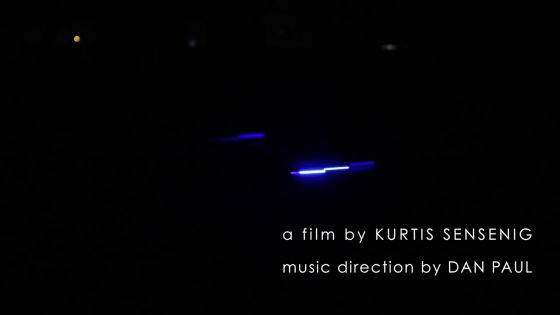 A drone flew in a dark room.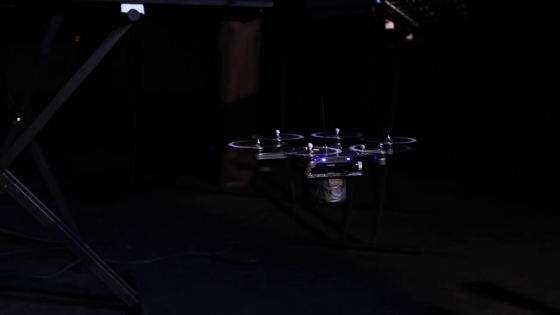 Beyond that is a trick like a Pitagora switch.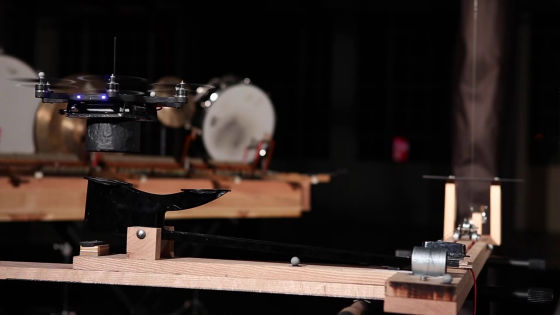 When the drone descended, an iron piece placed like a seesaw hit the string, "bean" and the sound of the guitar began to beep.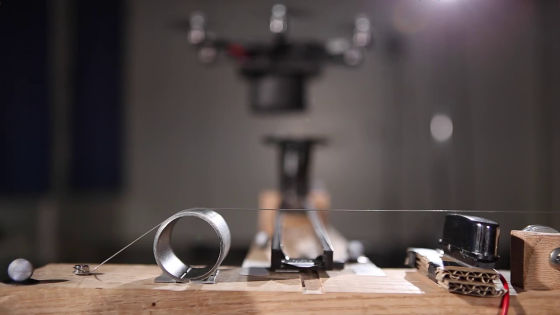 It seems that you adjust the pitch by moving the pulley along the string back and forth at the timing of playing the string.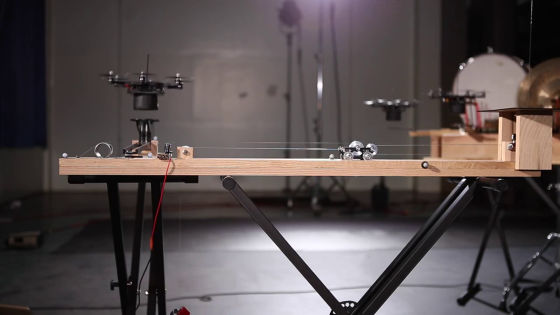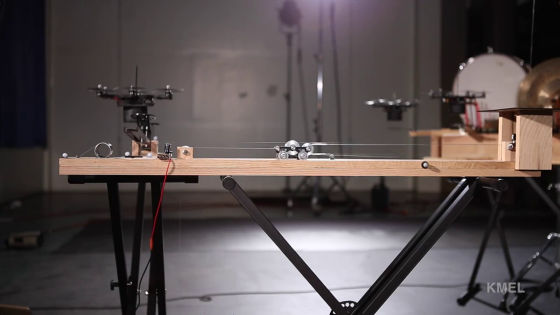 A board is attached to the keyboard in the synthesizer. When Drone gets on the board, that "2001 Space Journey"When a monkey acquires intelligence backing the setting sunZarathustra speaksThe melody of the wind instruments of the wind begins to flow.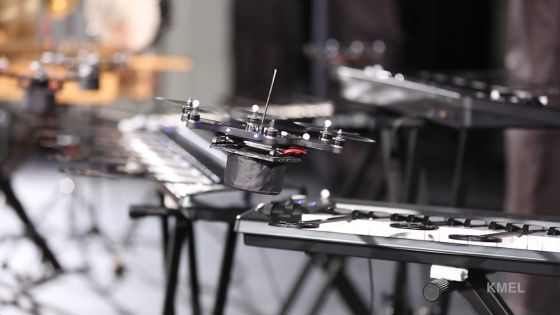 And two bees are attached to the bass drum, and the drone alternately descends so that the beat familiar to the melody is overlapped with "Don Dong Dong ... ...."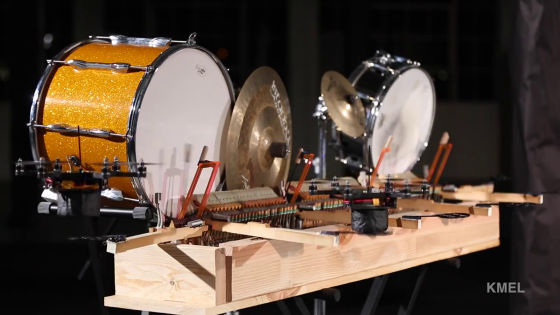 Three synthesizers perfectly reproduce orchestra-like sounds. It is a performance comparable to human playing.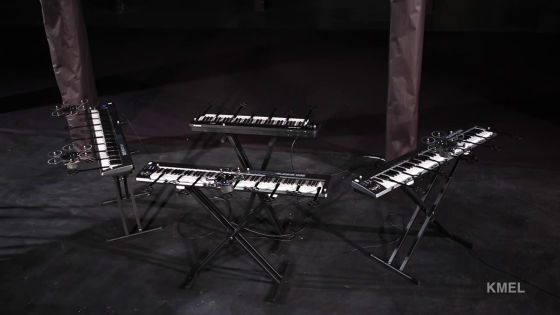 When one song is over, the drones change their placement.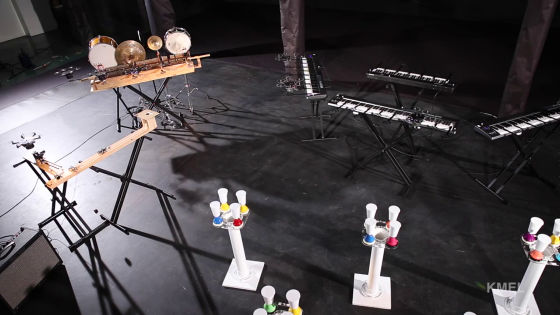 Four stands are installed with four paper cups attached to the bell ... ...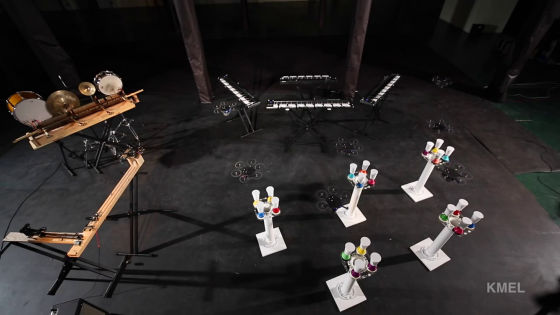 Each drone touches a paper cup and playing a melody like a music box. "Drone can move so delicately like this ..." I am surprised.



After the second song is over, the drones will change the placement again.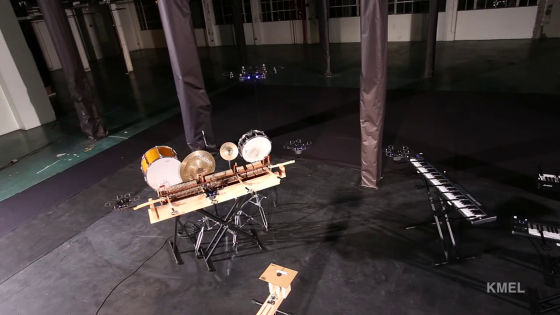 The drones gathered in the percussion instruments hit cymbals and snares and make a rhythm like a drum set.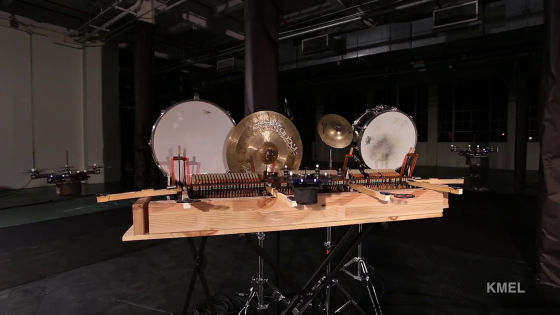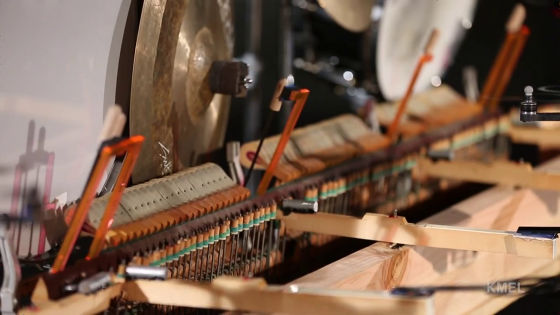 The performance of the guitar enters according to the drum. The guitar played with a pair of "drones playing strings" that hit the iron piece and "drone adjusting the string" pulling strings by moving up and down.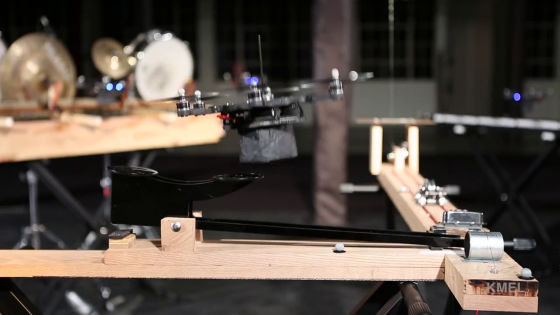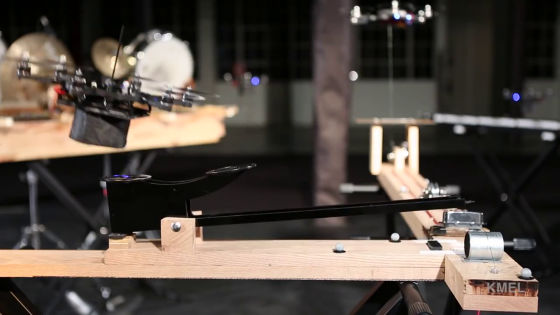 Also accompanied by keyboard accompaniment, playing moist, classical rock music.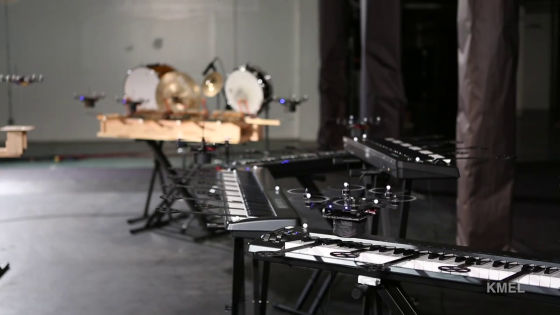 Each drone moves according to a given role and shows brilliant performances.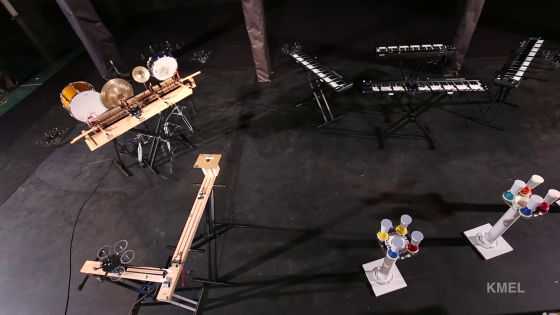 When the performance comes to the end and one drone strikes Tosun and the wood piece ......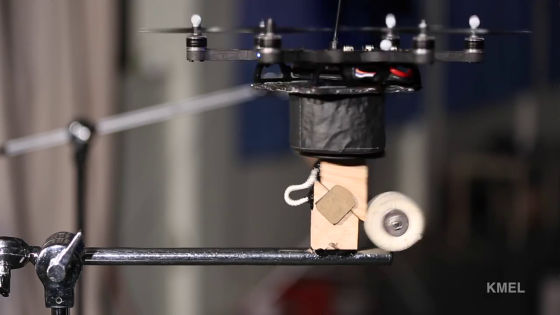 The mallet that was stopped was swung down, the cymbal resonated greatly and the performance ended.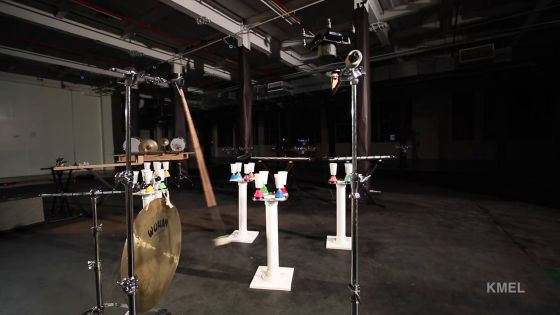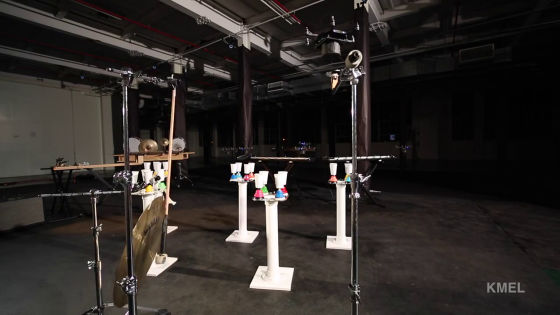 This performance performance by the drones will be held in Washington, USA in 26 - 27 April 2014 (local time)Science and Engineering FestivalLive schedule will be held at.

USA Science and Engineering Festival - Home
http://www.usasciencefestival.org/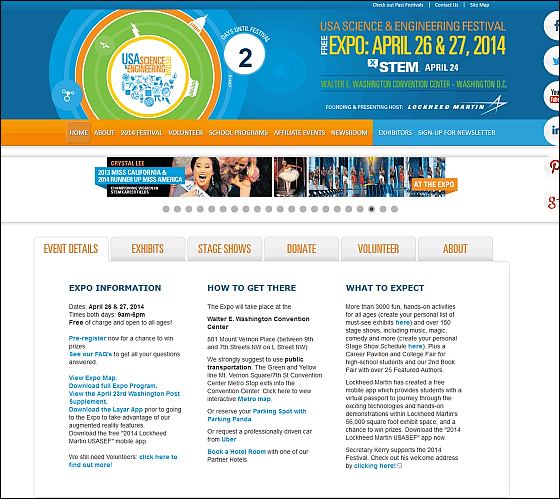 In addition, in addition to this, various movies using drone and robot can be seen on the following website.

KURTIS FILMS
http://www.kurtisfilms.com/