Robot band of 78 guitarists with fingers "Z-MACHINES" Performance movie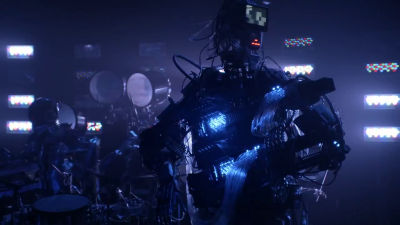 Guitar robot which can play two guitars with 78 fingers at ultra high speed "MACH (Mach)", A drum robot that knocks 22 drums till the back"ASHURA (ASHURA)"A keyboard robot that plays pianos and synthesizers with diverse beams emitted from the eyes and arms that move with myriad joints"COSMO (Cosmo)"The robot band formed in"Z-MACHINES(Gee Machines) ". Techno musician's "SquarepusherA movie playing the songs provided from July 2013 was released and released on July 2013, but in April 2014 all five albums with this new song added to this song will be released It was decided.

Warp / Records / Squarepusher / Squarepusher x Z-Machines EP 'Music For Robots' will be released in April
http://warp.net/records/squarepusher/squarepusher-music-for-robots

Z - MACHINES sold alcoholic beverage "ZIMA (Zima)" Molson Coors Japan,Decided to develop as a robot to realize future party experienceIt was a robot. Collaboration and live with various artists so far have been done, especially in the summer ZIMA campaign in the summer of 2013, Z-MACHINES is a song "Squarepusher" song "Sad Robot Goes FunnyThe following movies were played.

Squarepusher × Z - MACHINES - YouTube


One pick is attached to each of the six sticks, and each one separately sounds the string of the guitar.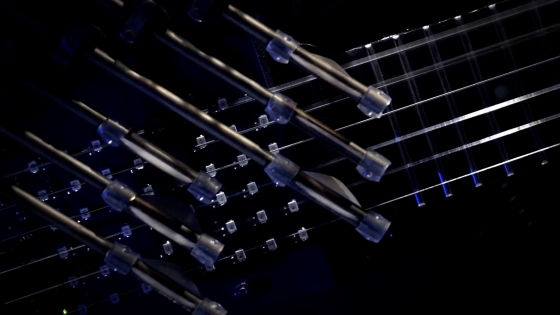 I can see a complex intertwined code ......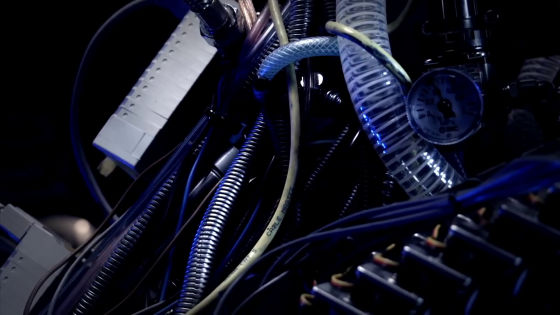 I can not see the whole picture of Z-MACHINES of the performance robot group yet.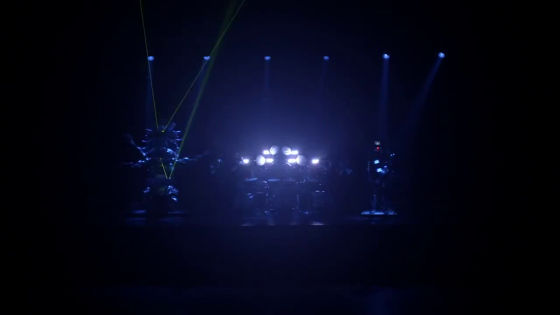 It is an arm like a small press machine that keeps the finger board in line with the string being played. With 78 robot arms, it is emotional but enormously faster, allowing finer finger picks.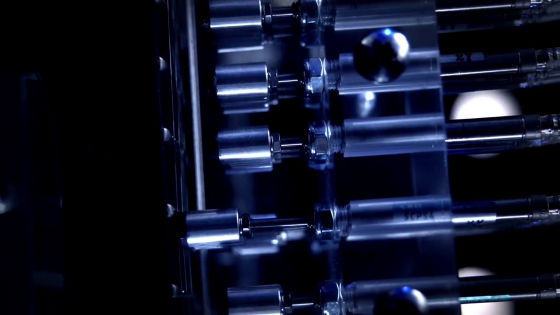 Tubes are connected to the arms that hold the strings, and water droplets can be seen inside.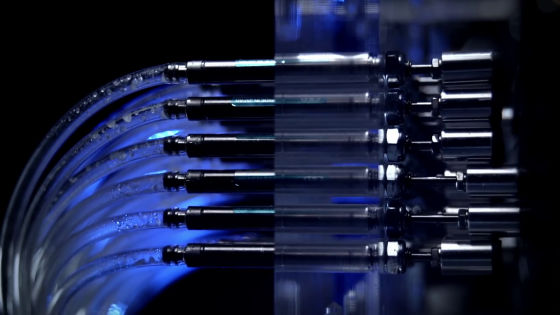 Then up the guitar robot "MACH" to play two guitars with 78 fingers. The eye part is a display, it is also possible to display a message.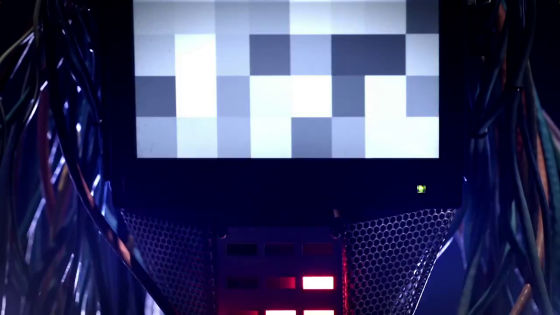 An arm that imitates a human hand is also attached, but it is an independent little arm that actually is playing an instrument.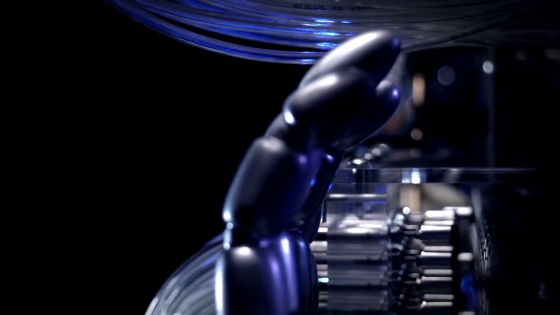 Although it is a dark stage, MACH and the drum robot "ASHURA (Ashura)" came up.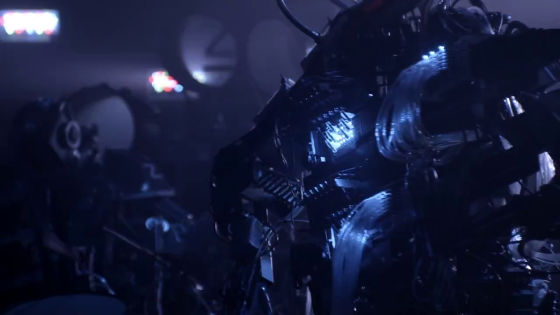 ASHURA 's hands hitting the 19 drums and 3 bass dravers up to the back have arms like a brush besides the stick, it seems that you can express not only a drum stick but also a rubbing sound.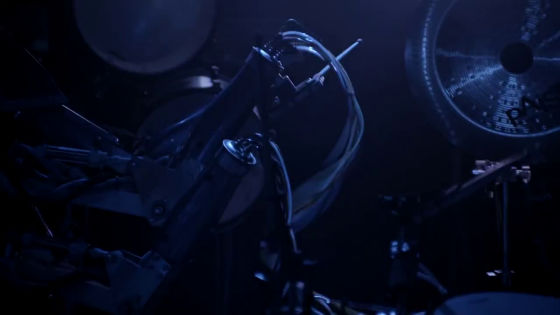 According to rhythm, MACH is head banking with a head with long hair, and the chest is emitting light. Hair made from LAN cable.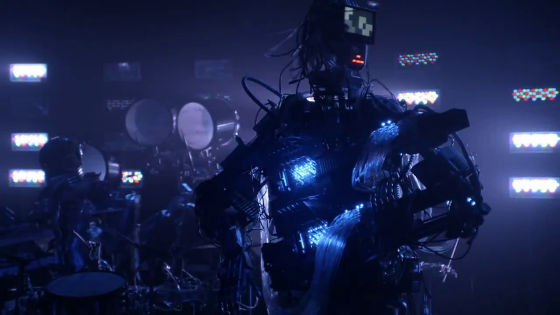 Although the sound to be played is not a metallic sound that is good at it, it is a musical piece that can not be thought of as a shiny machine performance, but gradually the tempo becomes faster and becomes a performance impossible to human beings, the characteristics of the robot band Will be utilized steadily.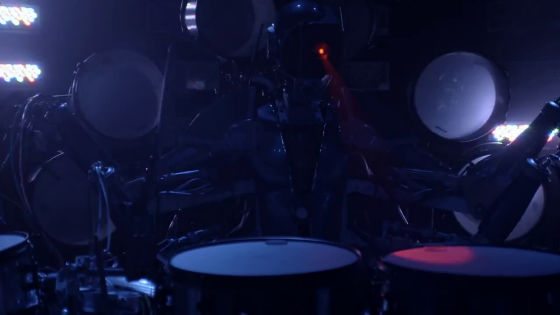 A keyboard robot "COSMO (Cosmo)" which emits a green beam towards a synthesizer also appeared. He can shoot dozens of overlapping beams.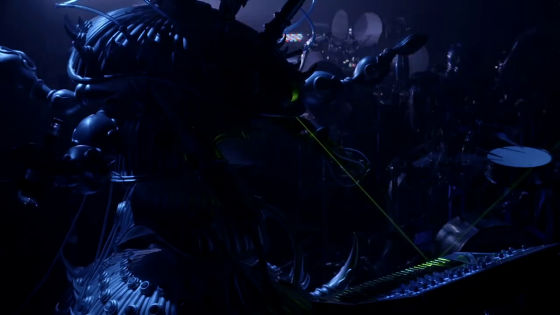 The performance raises the tempo, it reaches the final stage, and ends with the flash of the stage light.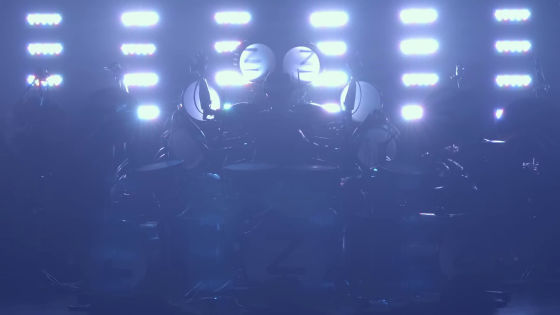 Squarepusher who produced the song "I got excited about a robot that can play music," I am told that emotional music is born from human hands "but I do not think so, and I wanted to prove that such idea is a mistake This project opens up an unknown area of ​​emotional machine music. "In addition to DTM, it was a new challenge of Squarepusher dealing with bass and guitar.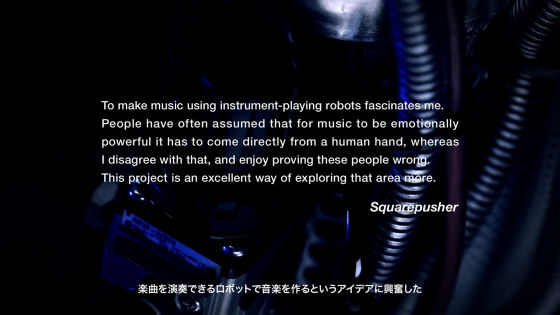 You can watch how much speed a guitar robot "MACH" of Z - MACHINES can play guitar in the following movie.

Z-MACHINES Guitar Robot Speed ​​Test - YouTube


First of all, we are playing metal-like guitar sound with BPM 148. BPM is the number of beats per minute (beats), BPM 60 is said to be the same tempo as the second hand of the clock.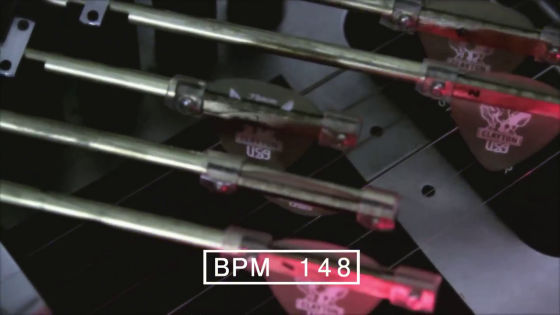 Next is BPM 300. Even this is pretty fast performance,Extreme metalThere are often high-speed songs of the same degree in genres such as.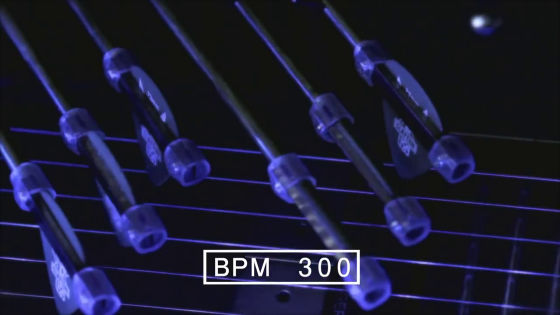 The left and right robot arms can also play slide playing / mute playing. When it becomes BPM 600, it does not sound like the same guitar riff anymore, but I strum the guitar exactly.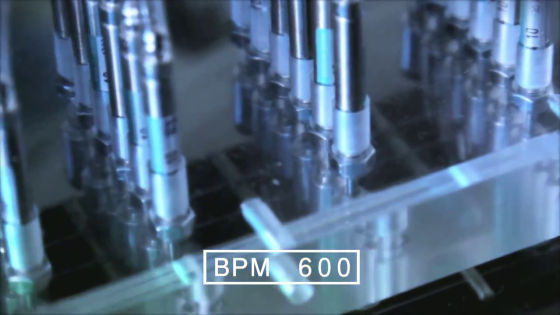 The highest speed is BPM 1184, and it is playing the performance which can only be reproduced to a level robot no longer heard even by a melody.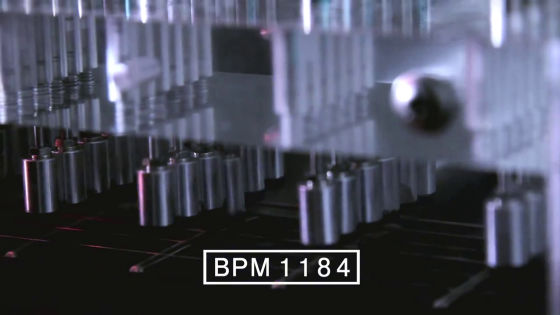 Collaboration between Squarepusher and Z - MACHINES will be continued with a call from Squarepusher, and an album "Music for Robots" with 4 songs newly written down for Z - MACHINES will be released on April 5, 2014 It is scheduled to be released. The album is currently under reservation at Amazon, and the price is 1620 yen including tax.

Amazon.co.jp: Squarepusher x Z-MACHINES: Music for Robots [with explanation by artist himself / domestic edition] (BRE 49): Music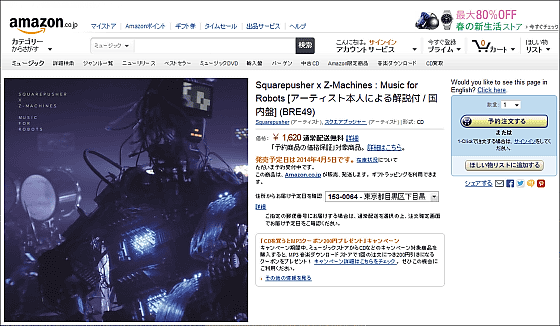 It is scheduled to sell at iTunes Store at 750 yen including tax, and reservation is also accepted here.

ITunes - Music - Squarepusher X Z - MACHINES "Music For Robots - EP"
https://itunes.apple.com/jp/album/music-for-robots-ep/id820241291?l=ja&ls=1