Apple is planning a new mobile payment system using the iPhone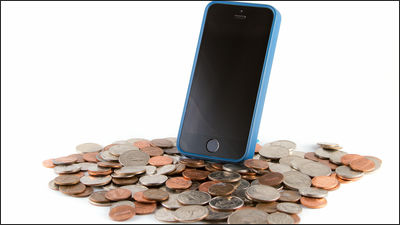 ByDrew_dslr

Apple is considering building a new mobile payment system and seems to be trying to welcome new executives who lead the project.

Apple Steps Up Payments Push, Looks to Hire Industry Vets | Re / code
http://recode.net/2014/04/21/apple-interviewing-job-candidates-for-mobile-payments-push/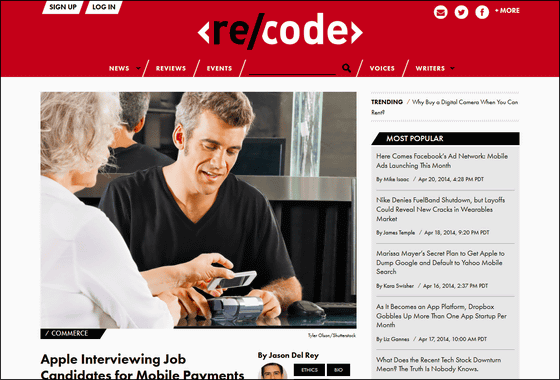 Apple reportedly hopes to replace your credit card with your iPhone | Ars Technica
http://arstechnica.com/apple/2014/04/apple-reportedly-hopes-to-replace-your-credit-card-with-your-iphone/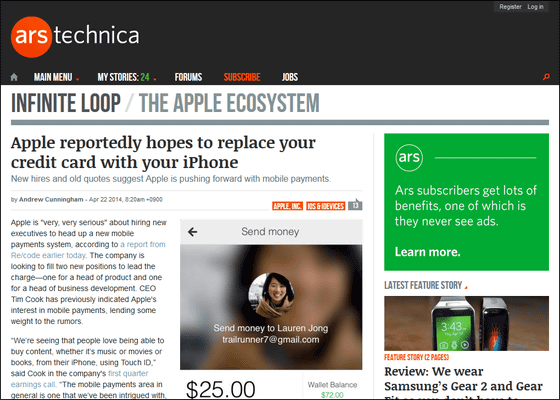 It seems that Apple is now looking for talent who can lead two divisions in mobile payment system, they seem to be managers of products and business development, respectivelyRe / codeIt reports.

CEO Tim Cook said in the first quarter earnings announcement in 2014, "We have been constantly enjoying that users can purchase content such as music, movies, and books using iPhone and Touch ID, "The mobile payment field is an attractive field for us, which also leads to effective use of Touch ID," suggesting that Apple is interested in mobile payment. doing.

Also,While Apple is in talks with Paypal on mobile payment systems, Also said that Apple is hoping to build a mobile payment system based on about 600 million iTunes users and their credit card information as a foothold.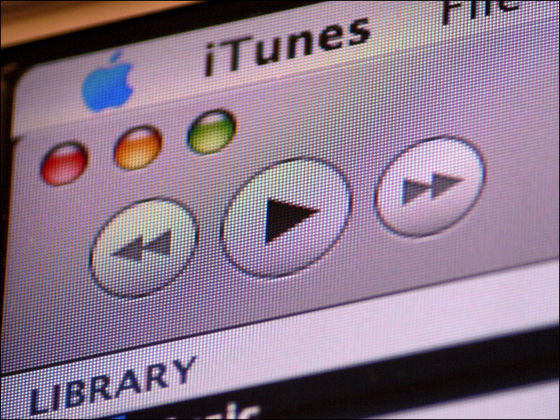 ByMaury.mccown

The current mobile payment system like Google Wallet is a service that integrates credit cards and point card information of each store and makes it unnecessary to carry many cards when going out. Actually, it is necessary to actually visit banks and each retail store to replace the mobile payment system with normal cards, but Google Wallet is promoted by American mobile carriersIsisWith the mobile payment systemcompetitionWe have achieved certain success without losing.

When Apple introduces a mobile payment system, it will intervene with these competing services, but since Apple has little to customize iOS and applications on a per-carrier basis, when building a mobile payment system Ars Technica is analyzing that things may be carried out more smoothly than Google.